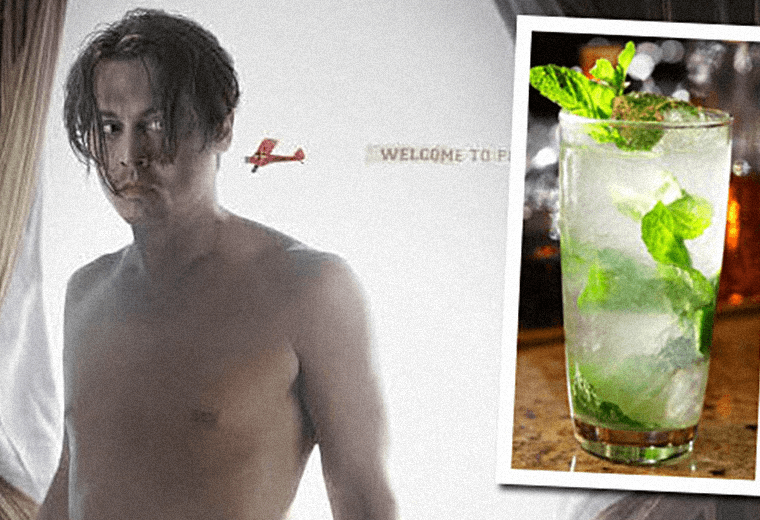 Let's start with an old rum favourite – the mojito. Drop a couple of wedges of lime, a teaspoon of caster sugar and a handful of fresh mint into a glass and bash it all about a bit. Fill the glass with crushed ice, add a measure of white rum, top up with soda water and give the whole thing a good stir. A few more of these and we reckon we'll soon be indistinguishable from Johnny Depp in The Rum Diary (or in Pirates of the Caribbean, for that matter).
White Russian – The Big Lebowski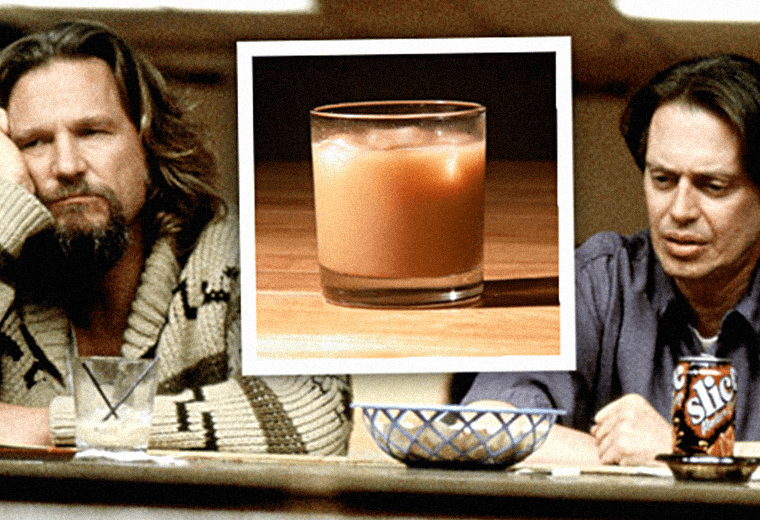 A perfectly reasonable White Russian is equal parts vodka, coffee liqueur and cream poured over ice, although if you're health conscious you can always use milk instead of cream. If you're really health conscious, just drink water. For the full-on White Russian experience as preferred by The Dude in The Big Lebowski, we've grown a bushy goatee so that some of the drink can be stored between the hairs of our moustache for later. (So manly).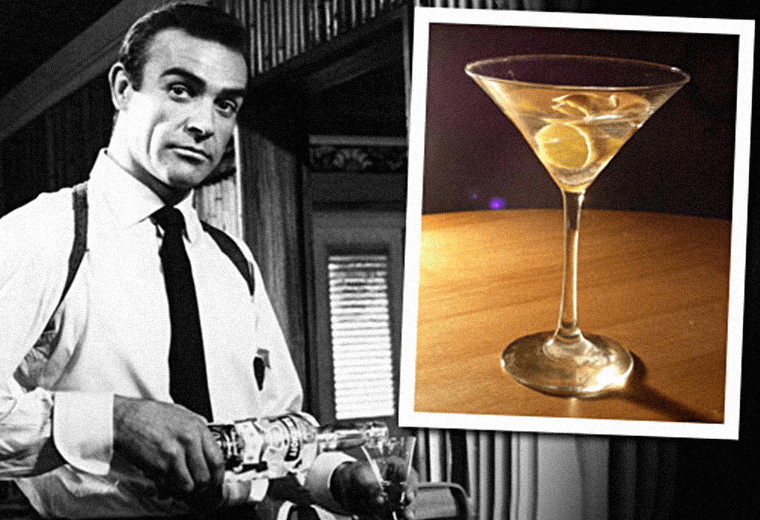 Time for the movies' most famous cocktail. Dump a few ice cubes into a cocktail shaker and add a generous measure of the best vodka you can find along with a teaspoon of dry vermouth. Give it a good shake until it's ice cold, then strain into a cocktail glass. Slice a good chunk of peel off the side of a lemon, give it a little twist and drop it in the drink. Now all you need is a suit, a licence to kill, and an Aston Martin.
Old Fashioned – Crazy Stupid Love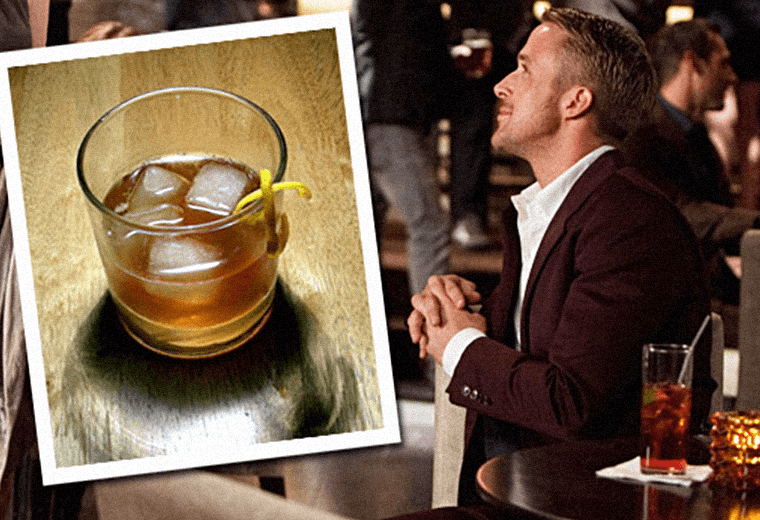 Place a sugar cube in the bottom of a glass and pop a few drops of Angostura bitters onto it. Add a little soda water, make sure the sugar's dissolved then add a measure of bourbon and a handful of ice cubes. Garnish with a strip of orange zest, and voilà! You're the sexiest actor alive. Just remember which Gosling character you are. Under no circumstances should you attempt to drive a getaway car!
Gin & Tonic – Scott Pilgrim Vs. The World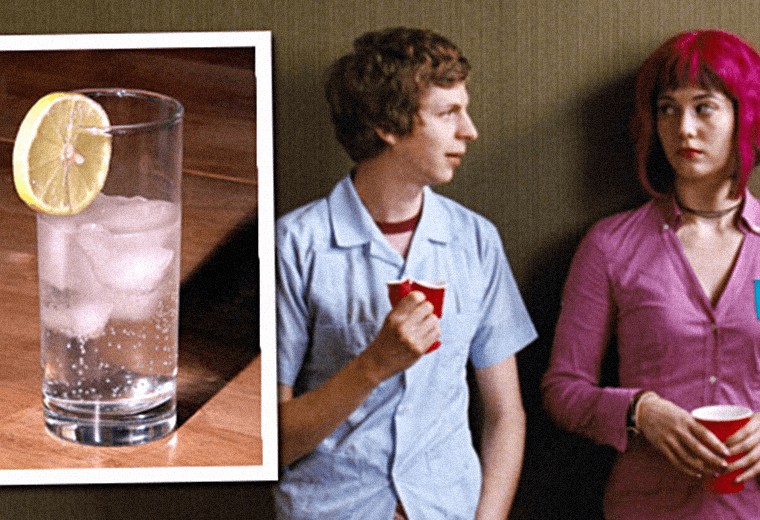 Let's try Scott Pilgrim's favourite drink, which is nice and simple. It's just ice, gin, tonic water, stir, slice of lemon. Bosh. Now we're going to challenge everyone in the bar to a flaming swordfight, safe in the knowledge that anyone we attack will explode into gold coins which we can definitely use to pay off the ridiculous bar tab we appear to be running up.
Cosmopolitan – Sex and the City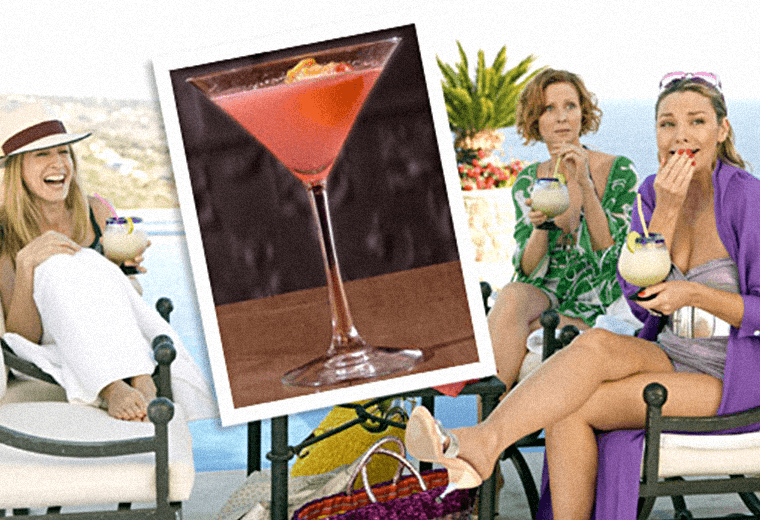 This one's Carrie & co's signature tipple. Stick a load of ice in a cocktail shaker and add equal parts vodka, triple sec, cranberry juice and fresh lime juice. Give the whole lot a good shake then strain into a cocktail glass. Rub a cheeky slice of orange peel around the rim and drop it into the glass. Make sure you hold it with confidence and try not to trip over in your kitten heels. This is where we failed.
Manhattan – Some like it Hot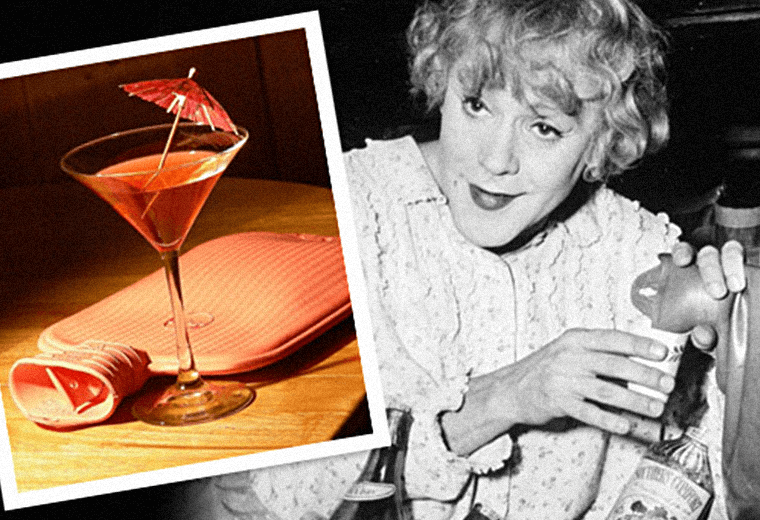 Now let's have a go at Marilyn Monroe's Manhattan recipe. Usually, a Manhattan is made by shaking a measure of bourbon, half a measure of sweet red vermouth, a few drops of Angostura bitters and plenty of ice in a traditional cocktail shaker. Marilyn, however, prefers to use a hot water bottle, and who are we to argue? But then again, the drink might taste a bit rubbery…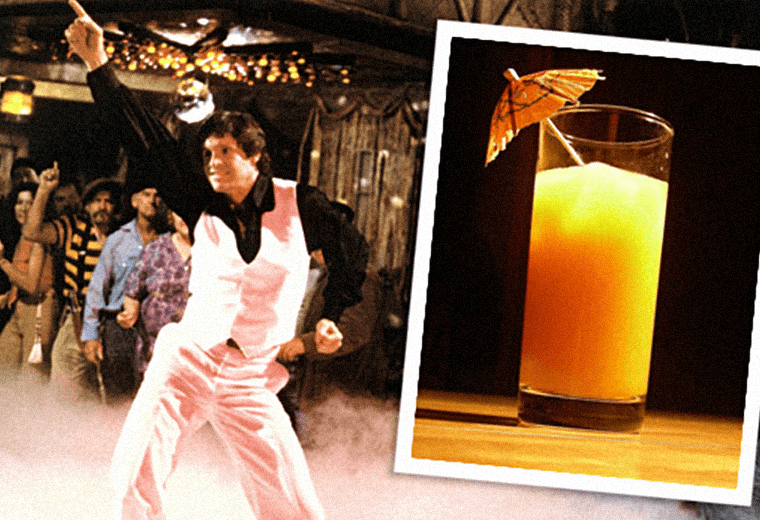 Like Ted Striker, we suspect we might have a bit of a drinking problem. The only way to be sure would be to try a Screwdriver. Add twice as much orange juice as vodka to a glass of ice, garnish with a slice of orange and attempt to drink. If you miss your mouth and throw the drink in your own face, you're doing fine. Just don't attempt to fly a plane.
Pan-Galactic Gargle Blaster – The Hitch-Hiker's Guide to the Galaxy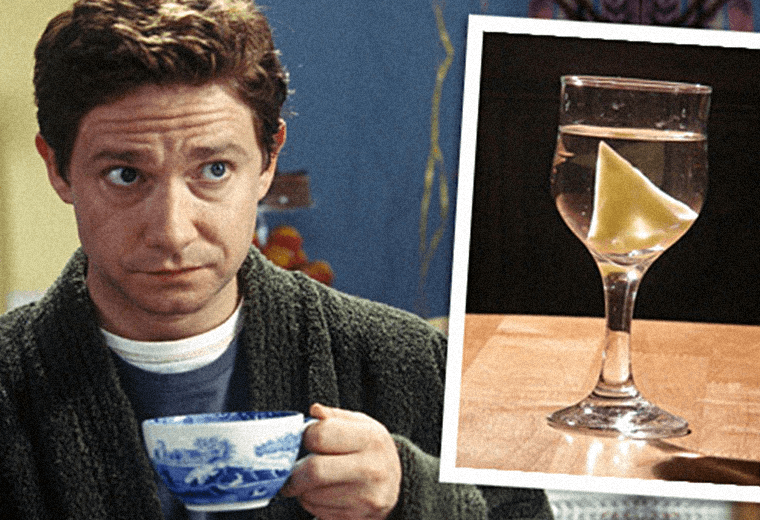 This one might be a bit harder to make than the others, but Zaphod Beeblebrox's favourite drink HAS to be in our list. Simply take the juice from one bottle of Ol' Janx Spirit, add three cubes of Arcturan Mega-gin, drop in a tooth from an Algolian Suntiger, and you're pretty much ready to go. Just remember – you should never drink more than two Pan Galactic Gargle Blasters unless you're a thirty ton mega elephant with bronchial pneumonia. You've been warned!
Wake-up Juice – Back to the Future III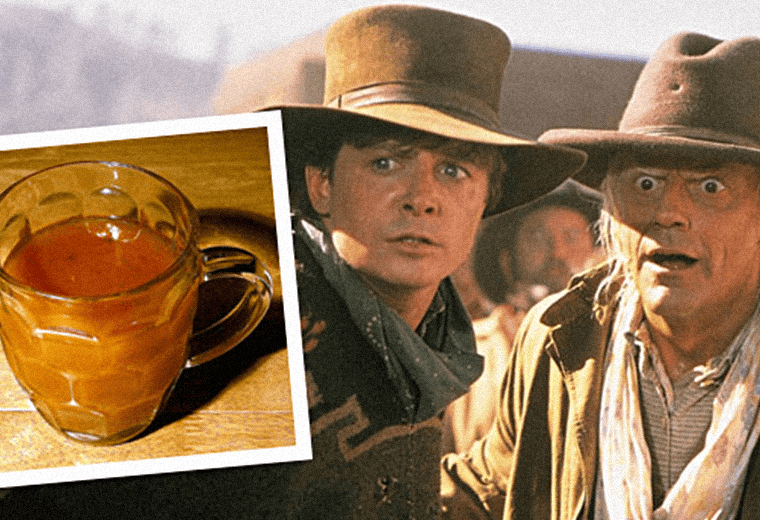 Feeling a little sleepy after all those cocktails? In that case, the only solution is Chester and Joey's Wake-Up Juice, as seen in Back to the Future III's saloon. Take large and indiscriminate amounts of olive juice, Tabasco sauce, cayenne pepper, chilli peppers and onion and mustard seeds, mix them in a jar and pour them directly into the mouth using a funnel. (Warning: do not try this at home!)
---
We love a good fight, when the fists are flying and the swords are slicing. Not in reality of course – in cinema!
Top 20 movie fight scenes