Sean Connery wasn't the first to play James Bond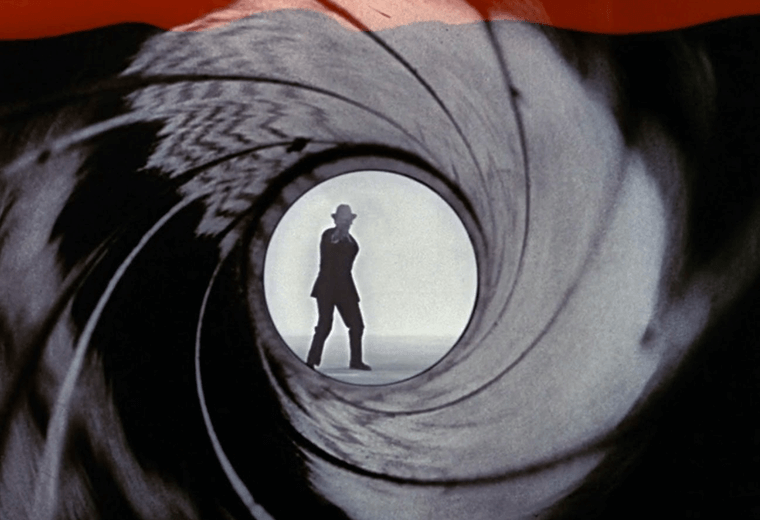 Did you know 007 was played by an American in a 1954 TV version of Casino Royale? Or that Blockbusters host Bob Holness played Bond in a 1956 radio play? Well here's something you definitely didn't know… In Dr. No, the first official Bond film, it was stuntman Bob Simmons in the opening gun barrel sequence, not Sean Connery! It wasn't until the fourth film, Thunderball, that Connery himself appeared in the gun barrel.
Q has been played by four different actors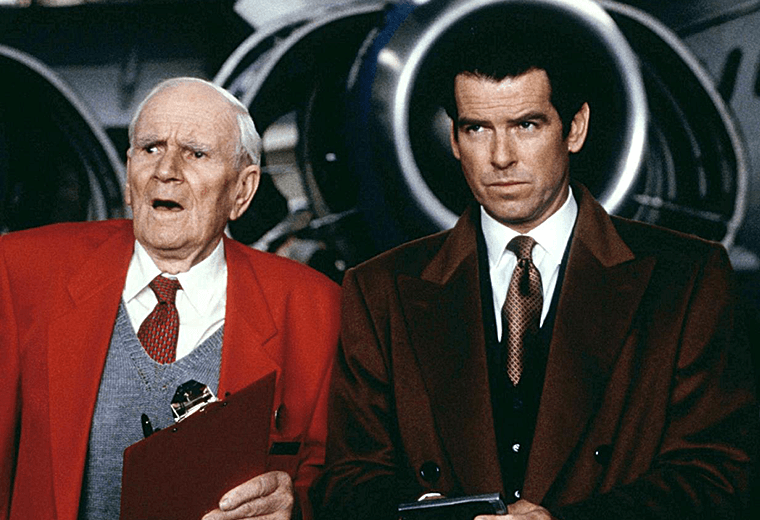 We all fondly remember Desmond Llewellyn as gadget master Major Boothroyd, or "Q" (which stands for Quartermaster), but he wasn't the first to play the character. Peter Burton was "the armourer" in Dr. No, while John Cleese took over from Llewellyn for Die Another Day. A new, younger Q, played by Ben Whishaw, appears in Skyfall.
There have only been 11 Bond directors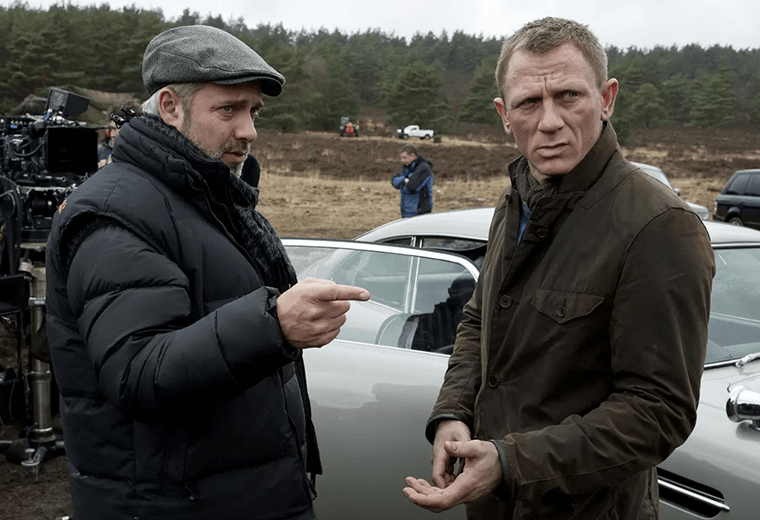 Despite notching up 23 official films, James Bond has only been directed on screen by 11 men. Terence Young was the first. John Glen holds the record (five between 1981 and 1989). And Sam Mendes is the latest. Mendes is the first British Bond director since Michael Apted made The World Is Not Enough in 1999.
Ian Fleming's home inspired a Bond film…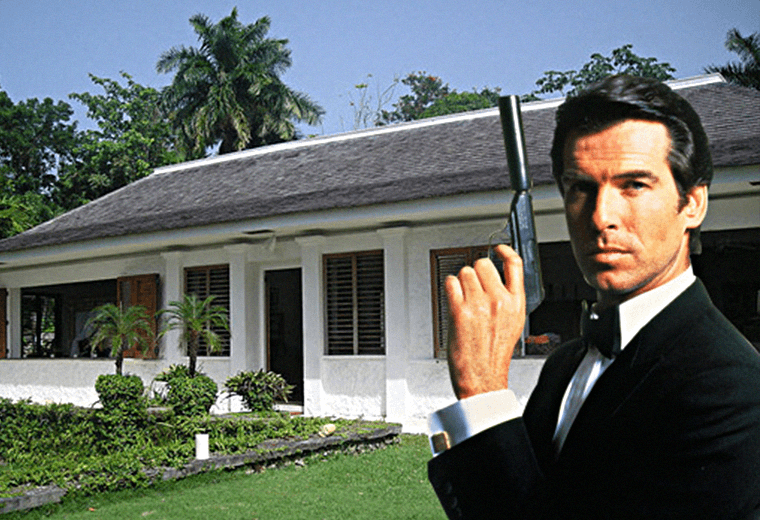 James Bond's creator Ian Fleming would pop over to his holiday home in Jamaica every winter to write his books. He named his beachfront house after an operation he devised in World War II to maintain communication between Britain and Gibraltar should the Nazis occupy the latter. Its name? GoldenEye.
…as did Bond's family motto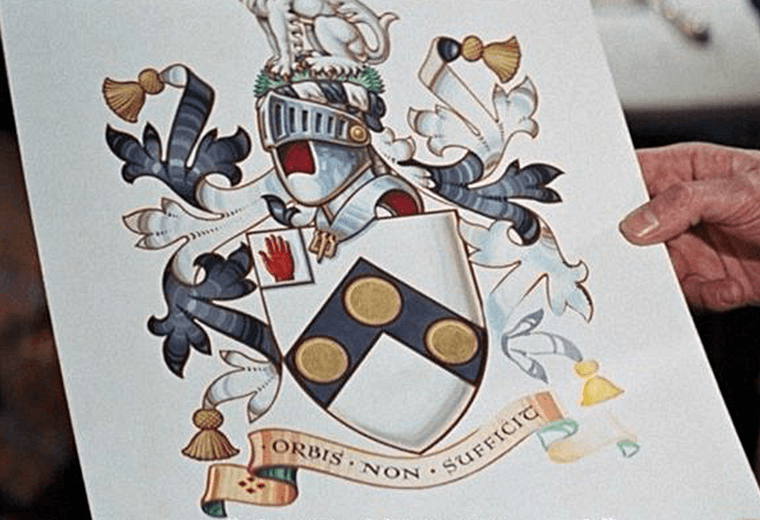 Going undercover as a heraldry expert in On Her Majesty's Secret Service, Bond discovers his family motto – "Orbis non sufficit", or "The world is not enough". The phrase became the title of the 19th James Bond film, and – like all good Bond titles – is crowbarred into the script, after villainess Elektra King tells 007 she could have given him the world.
We've seen the unseen Blofeld before…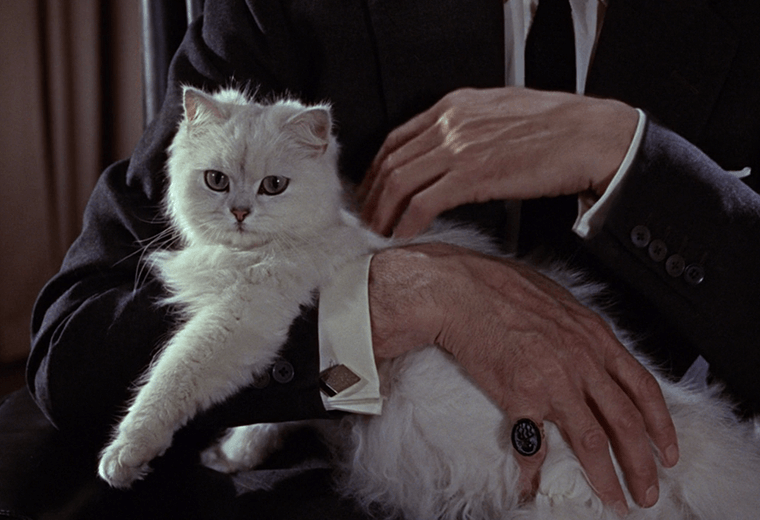 While we only see the arms, hands, lap and fluffy white cat of master villain Ernst Stavro Blofeld in From Russia with Love, keen-eyed Bond fans might just recognise him… He's played by Anthony Dawson, who was Dr. No's scientist in the first film. The character is voiced by a different actor, Austrian Eric Pohlmann.
Two of the Bond films aren't actually Bond films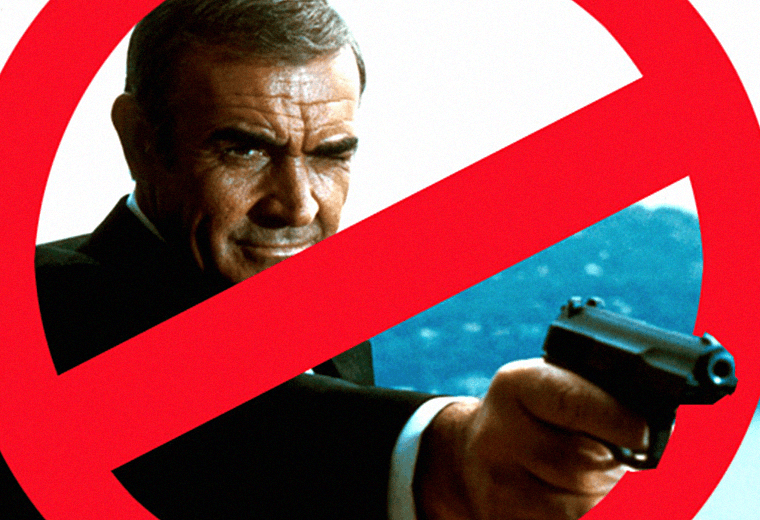 The easiest way to annoy a Bond fan is to assume that two rogue films - the 1967 spoof film of Casino Royale and Sean Connery's 1983 stinker Never Say Never Again - are official Bond films. They're not. Neither was made by EON Productions, the company formed by Cubby Broccoli and Harry Saltzman to produce the "real" Bonds. Well, they may not be real Bonds, but we can't help but love the campiness of Casino Royale!
Ian Fleming appears in From Russia with Love
You'll need to be quick on the pause button for this one. In a shot of the Orient Express racing by, a figure stands at the side of the track. Legend has it that this is Fleming himself, who visited the From Russia with Love set. If true, it's Fleming's only appearance in the series. He died in 1964.
Tomorrow Never Dies' title was the result of a typo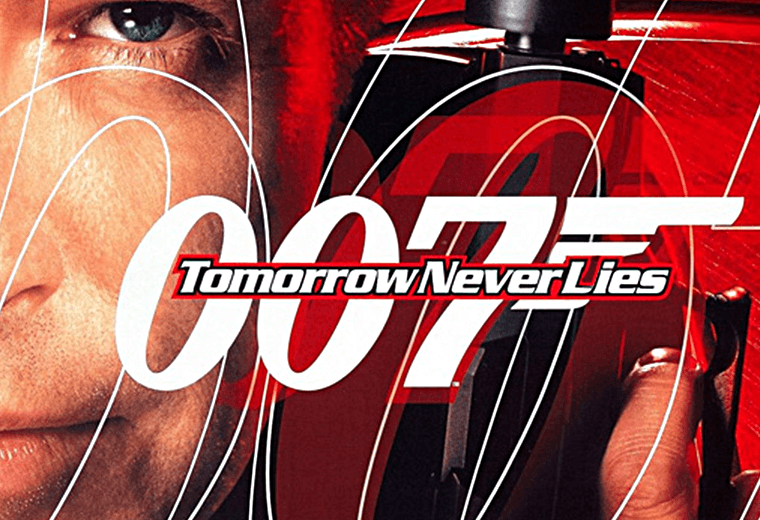 Few Bond film titles make sense, but Tomorrow Never Dies could well be the most nonsensical. In fact screenwriter Bruce Feirstein claims that it was supposed to be called Tomorrow Never Lies ('Tomorrow' being the name of villain Elliot Carver's newspaper), but an assistant made a typo when faxing MGM and the title stuck.
Bond got his name from a bird book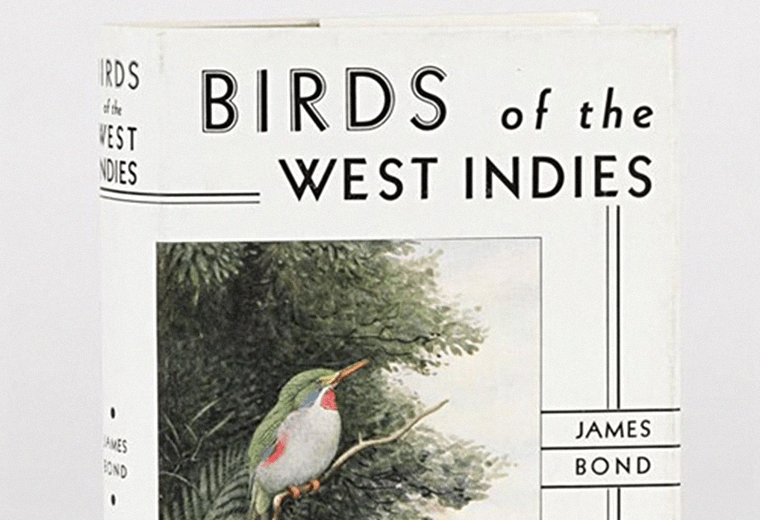 When Ian Fleming was looking for a name for his newly-created hero, he wanted something dull and ordinary to make him more realistic. He found it on his bookshelf. One of his favourite books was a guide to the birds of the West Indies by ornithologist James Bond. Pierce Brosnan is seen holding the book in Die Another Day.
The Spy Who Loved Me is different to the book
While many Bond film plots stray wildly from the novels on which they're based, The Spy Who Loved Me is unique in that it bears no resemblance to the book whatsoever. Fleming only allowed EON to use the title, so his tale of a woman attacked by thugs and saved by 007, told entirely from her point of view, remains unfilmed.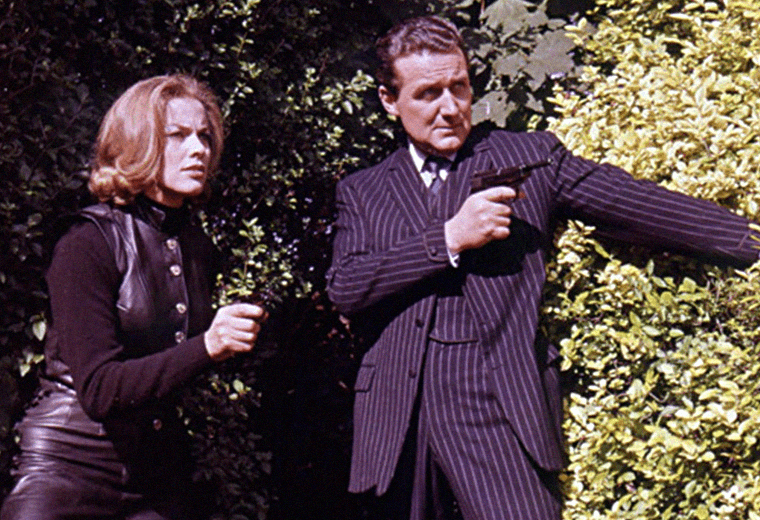 TV series The Avengers rode the 1960s' wave of popularity for spy action, so it was no surprise that it shared a few actors with the Bond films. These included Patrick Macnee (A View to a Kill), Diana Rigg (On Her Majesty's Secret Service) and Honor Blackman (Goldfinger). The show even makes reference to Pussy Galore in a 1964 episode.
Johnny Cash wrote a Bond theme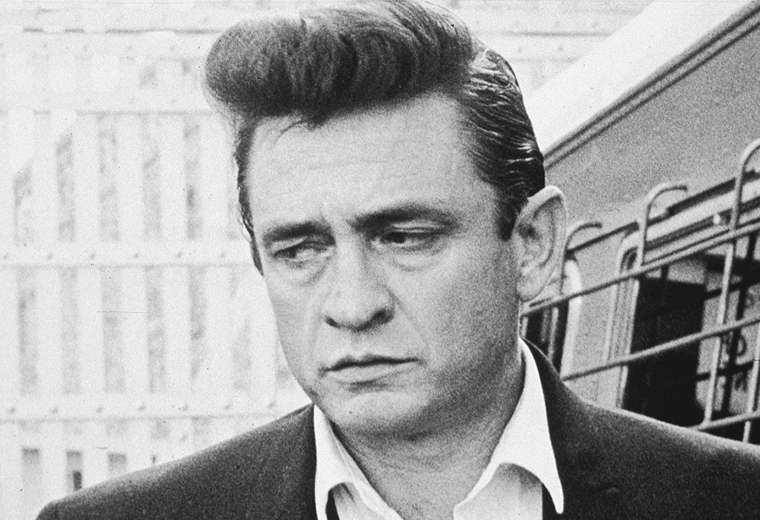 The annals of pop history are littered with artists who've recorded potential Bond themes, only to be let down when the producers chose somebody else. Easily YouTube-able are Johnny Cash's Thunderball song, Alice Cooper's The Man With The Golden Gun, Blondie's theme for For Your Eyes Only and Pulp doing the correctly-titled "Tomorrow Never Lies".
Shirley Bassey sang three title songs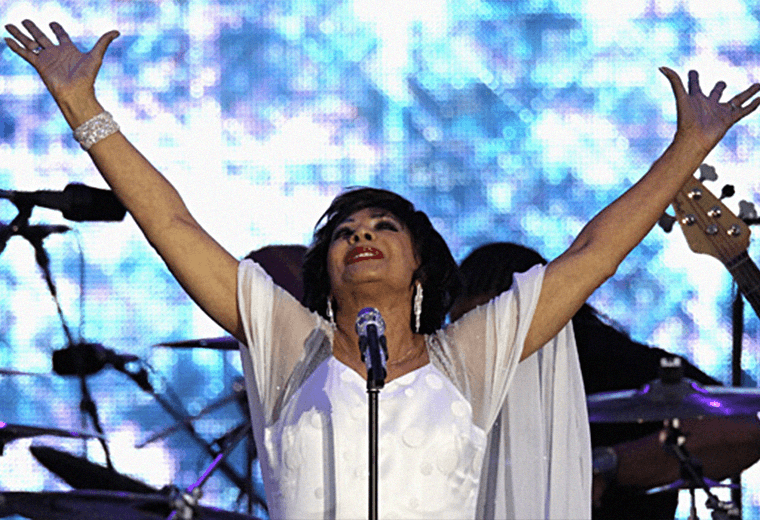 The Welsh diva first became associated with James Bond when she belted out the theme song for Goldfinger in 1964. Her iconic sound became so strongly associated with 007 that producers asked her back for Diamonds Are Forever in 1971 and Moonraker in 1979. The Skyfall theme is sung by the 21st century's own Shirl, Adele.
Casino Royale is in the Guinness Book of Records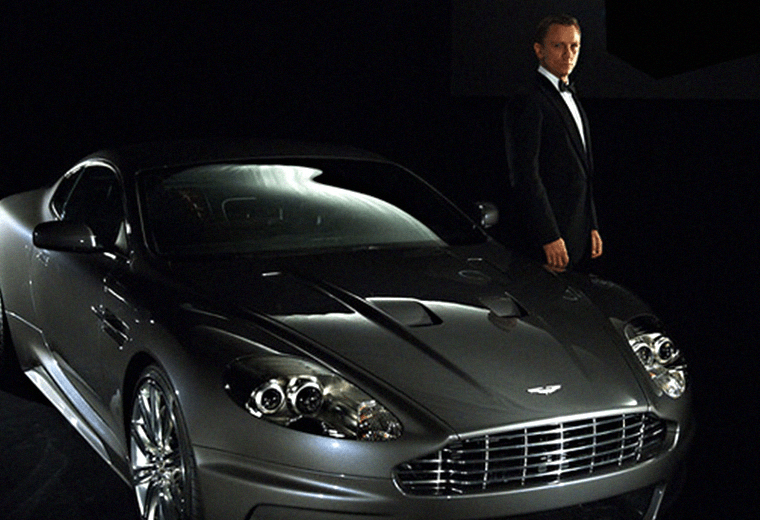 When Bond's Aston Martin DBS leaves the road and rolls over seven times before coming to a halt in Casino Royale, it broke the world record for an assisted barrel roll. An air-powered cannon was installed in the car which forced it off the ground and into its spectacular stunt, with the cannon removed later by CGI.
Roger Moore is older than Sean Connery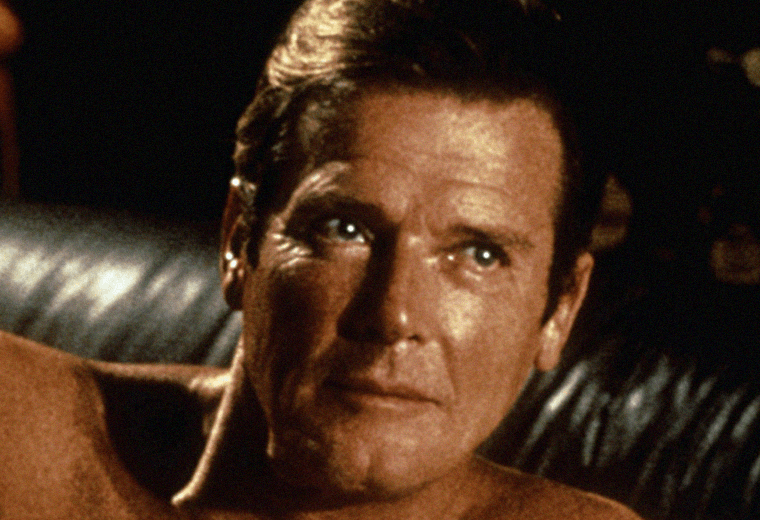 Although Roger Moore replaced Sean Connery for Live and Let Die, it wasn't because Connery was too old. In fact Moore is nearly three years Connery's senior! This means that James Bond ages from 31 in Dr. No to 57 in A View to a Kill.
Licence to Kill reunites Die Hard's Johnson and Johnson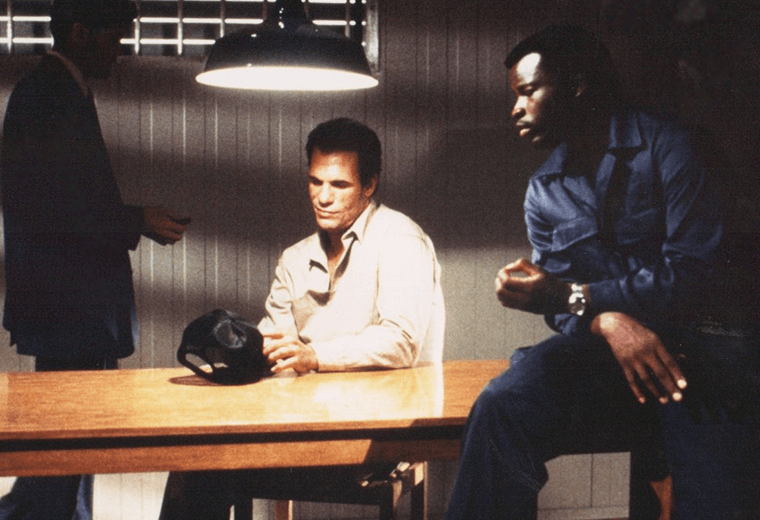 Film fans the world over enjoyed the helicopter-based banter between Agent Johnson (Grand L Bush) and Special Agent Johnson (Robert Davi) in Die Hard, so it was a delight to see them reunited in the following year's Licence to Kill. Bush plays Drug Enforcement Agent Hawkins, while Davi is Bond's nemesis, Franz Sanchez. Deputy Police Chief Dwayne T Robinson was sadly unavailable.
Die Another Day references all previous Bond films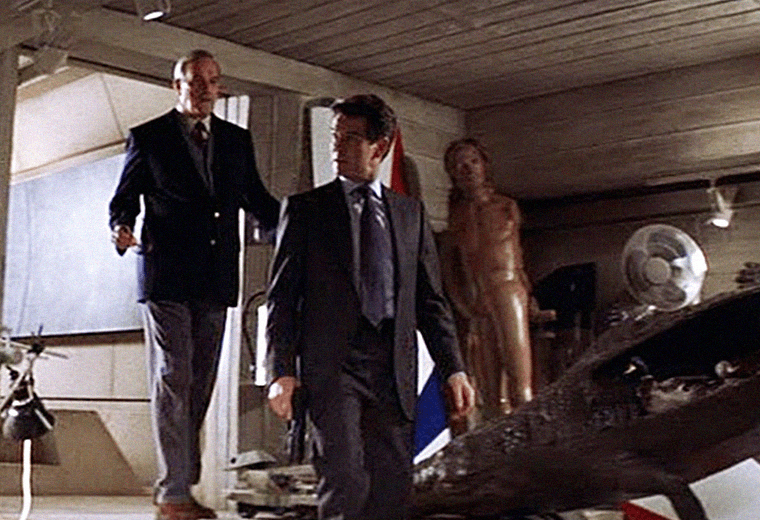 To celebrate the 40th anniversary of 007 in 2002, producers decided to include references to all 19 previous Bond films in that year's film. Most of them can be seen as props in Q's lab (Rosa Klebb's shoe, the crocodile disguise from Octopussy), while some are hidden in the script. For instance, villain Gustav Graves claims "Diamonds are for everyone". Well okay, some of them are a little on the subtle side.
M's real names are Miles and Barbara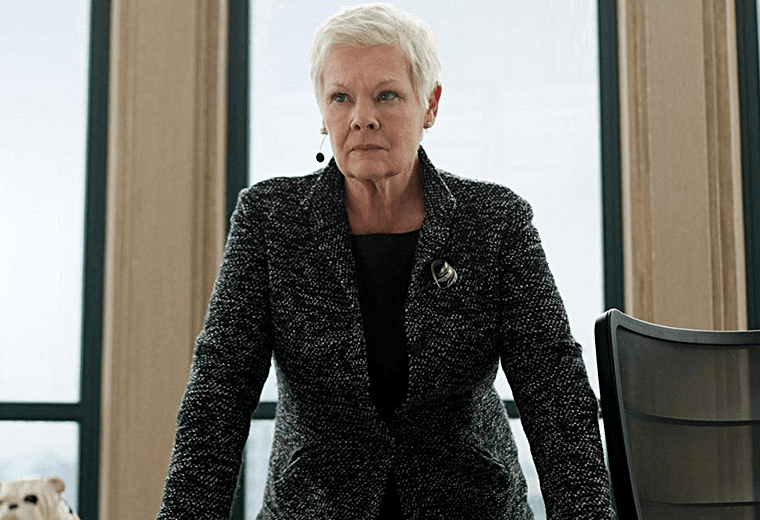 Bond's boss is officially known only by the letter M. However, in the book of The Man with the Golden Gun, we discover that he's actually Vice Admiral Sir Miles Messervy. In author Raymond Benson's official continuation novel The Facts of Death, it's revealed that the new, female M's name is Barbara Mawdsley. Who knew!
Quantum of Solace is the first film to have the gun barrel at the end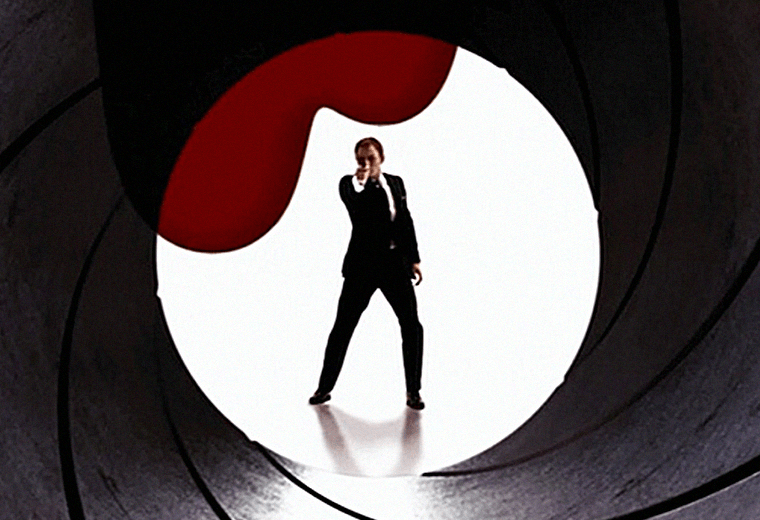 The iconic gun barrel scene which began our treasure trove of trivia makes its only appearance at the end of a Bond film in Quantum of Solace. That's because it's intended to imply that the inexperienced Bond is now his familiar, fully-fledged self. Does the new Bond have it in its rightful place at the beginning of the film? That would be telling…