Doogie Howser (Doogie Howser M.D.)
Doogie Howser was the lovable 14-year-old genius with a successful career as a doctor. He may not have been old enough to drive a car, but apparently his parents didn't mind him dealing with the stress of keeping people healthy. So what did our cute little physician grow into?
Neil Patrick Harris starred in sitcom How I Met Your Mother, and played himself in the Harold and Kumar movies. He also starred in the musical Doctor Horrible – one of our favourite musicals ever!
Gordon the Gopher (The Broom Cupboard)
Who can forget the fuzzy little star of CBBC's The Broom Cupboard - best friend to Phillip Schofield and hero to thousands of children? But could it be possible that the gopher's gone bad?
Without Mr Schofield to keep him up and about, poor ol' Gordon has been dumped by the wayside. Could he find a new life as a child's favourite plaything? It's quite possible! Don't worry Gordon, things might look bad now, but you'll soon be smiling again!
Sue Ellen went through more ups and downs than a trampoline champion in her marriage to philanderer J.R. Ewing. But say what you like about her: she certainly looked fabulous. So has actress Linda Gray's life been as dramatic as Sue Ellen's?
Since her Dallas days ended, Linda Gray has mostly worked in made-for-TV movies. She recently had a cameo in teen show 90210 - we only hope this heralds her imminent return to melodrama and big hair.
Rudy Huxtable (The Cosby Show)
Adorable Rudy Huxtable was only five years old when The Cosby Show started, and the sight of her and her family jiving away to jazz music in the opening credits warmed the hearts of millions of viewers. But is the now grown-up actress Keshia Knight Pulliam still as cute?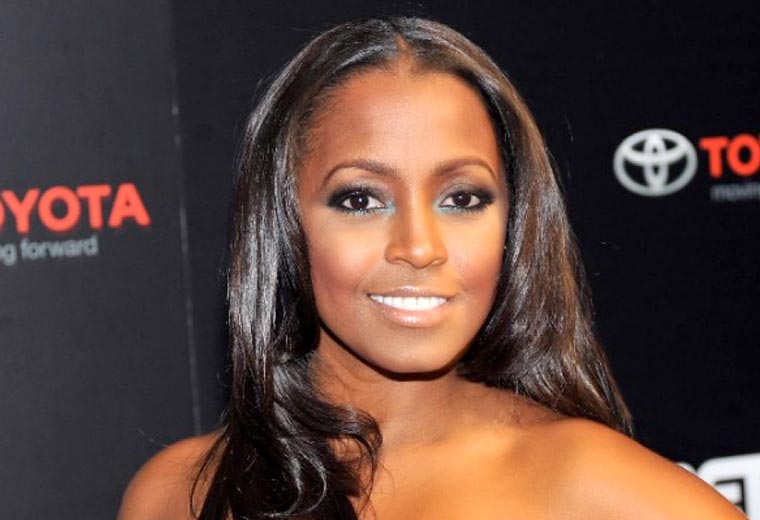 Keshia shook off her cute image in 2004 by posing for a lingerie spread in a lad's magazine. We're pretty sure Cliff Huxtable would have a thing or two to say about that! More recently she's appeared in sitcom Tyler Perry's House of Payne and 2009 movie Madea Goes to Jail.
Christine Cagney (Cagney and Lacey)
Sharon Gless played half of crime-fighting duo Cagney and Lacey, the NYPD detectives who were on our screens for most of the 80s. She was iconic as a single career woman, and inspired a whole bunch of badass ladies.
At age 66, Sharon is still on American screens in popular comedy-drama Burn Notice, which also stars our favourite actor of all time (love ya Bruce). Last year she was even nominated for an Emmy Award after guest-starring in Nip/Tuck.
Jimmy Corkhill (Brookside)
Jimmy Corkhill arrived on Brookside Close as a wheeler-dealer. Over his 17 years on the show he tackled numerous difficult storylines that made Brookside one of the best soaps of the 80s. Here he is back in the day. But where is he now?
Nowadays, actor Dean Sullivan has his own show on Liverpool's City Talk 105.9FM. The website says: "Building developments, chewing gum, public bins, or feet on seats, Dean's ready and armed with an opinion which he's ready to use."
Zammo Maguire (Grange Hill)
Zammo taught us all about the horrors of drugs back in the mid-80s, and we think he's awesome because of it. Is the cheeky-chappie still fighting the good fight today?
Child actor Lee MacDonald did a bit more acting and was briefly a professional boxer, but ended up running his own key-cutting shop in Surrey. He still has an impressive reality TV career though, and has appeared in Cirque de Celebrite, Celebrity Scissorhands, and Bring Back Grange Hill.
The Fonz was the coolest dude in suburban America on the classic sitcom Happy Days. He wore a leather jacket. He got all the chicks. He even made the thumbs-up sign look good. So is The Fonz still cool?
Henry Winkler is still an actor and has made dozens of cameo appearances on shows including South Park, Arrested Development and Family Guy. He's also co-written a series of children's books about a dyslexic boy called Hank Zipzer, and in 2008 he appeared in panto in Milton Keynes. Still cool, Fonzie! Eeeyyyy!