Woody and Buzz – Toy Story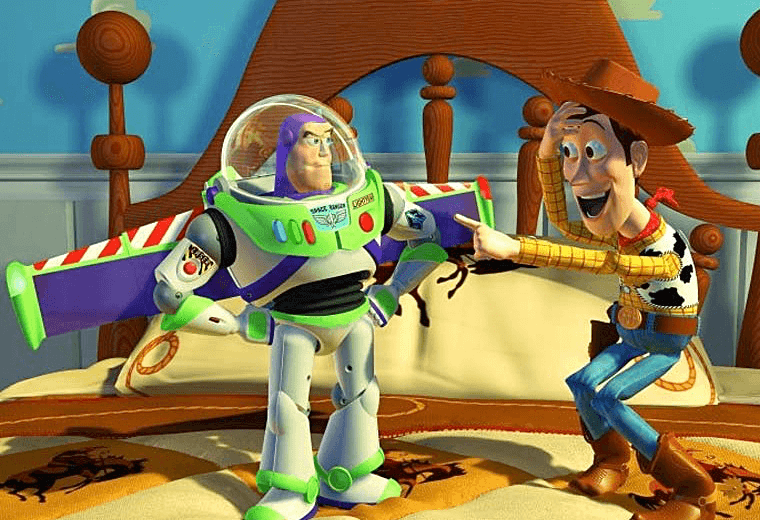 They were Pixar's first and most enduring partnership. Woody and Buzz clash like chalk and cheese, but their mutual respect is a shining example of how alpha males should behave – even plastic ones! Whisper it, but we kind of preferred it when they were at each other's throats…
Tuck and Roll – A Bug's Life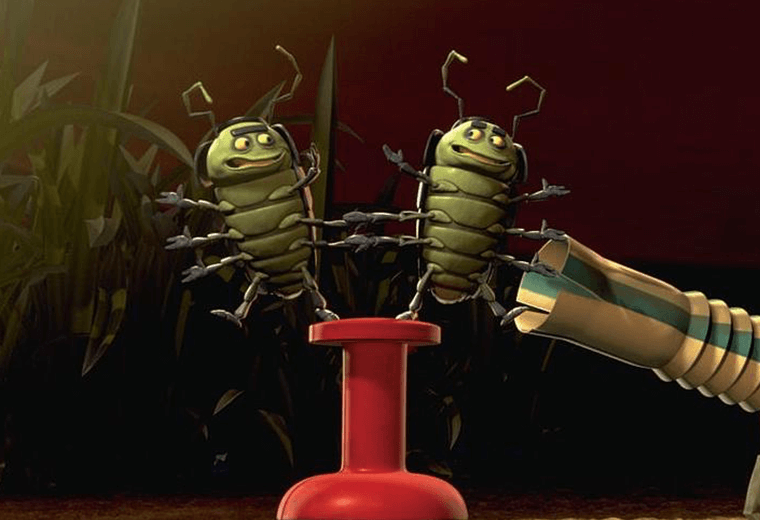 One of Pixar's less well-known efforts, insect adventure A Bug's Life nonetheless came stacked with a menagerie of weird and wonderful characters. We've singled out twin pill bugs Tuck and Roll, who snigger like Bill and Ted and jig a Russian folk dance when happy. Which is quite often, because they never have a clue what's going on!
Mike and Sully – Monsters, Inc.
Mike Wazowski and James P. Sullivan are big hitters at the scream factory, harvesting childrens' frightened yelps to power the city of Monstropolis. But when cutesy baby Boo wanders into their world, Mike and Sully's maternal instincts kick in and the pair become surrogate parents. Hardly the stuff nightmares are made of, but you've gotta love 'em.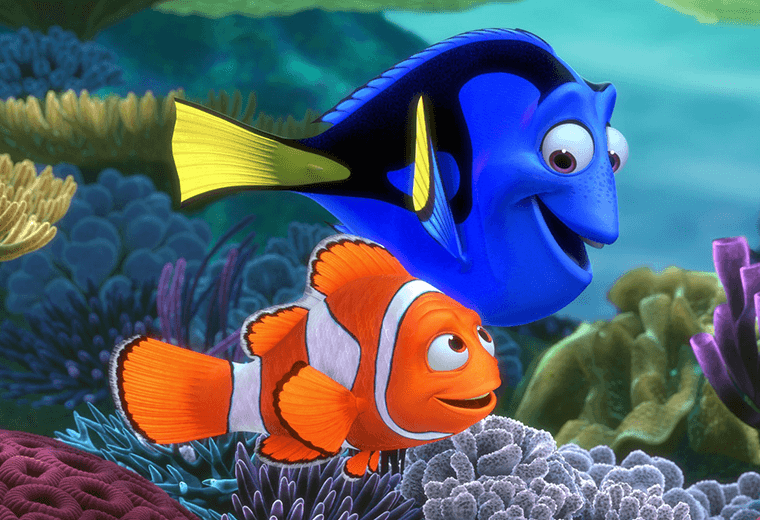 Dory (a blue Regal Tang, fish fans) is our scatter-brained guide to the ocean in Pixar's most popular movie ever – it's still the biggest-selling DVD of all time. Part of its charm is down to Dory, whose short attention span and love of singing angers companion Marlin but massively endears her to us. She also speaks whale (we think).
Edna Mode – The Incredibles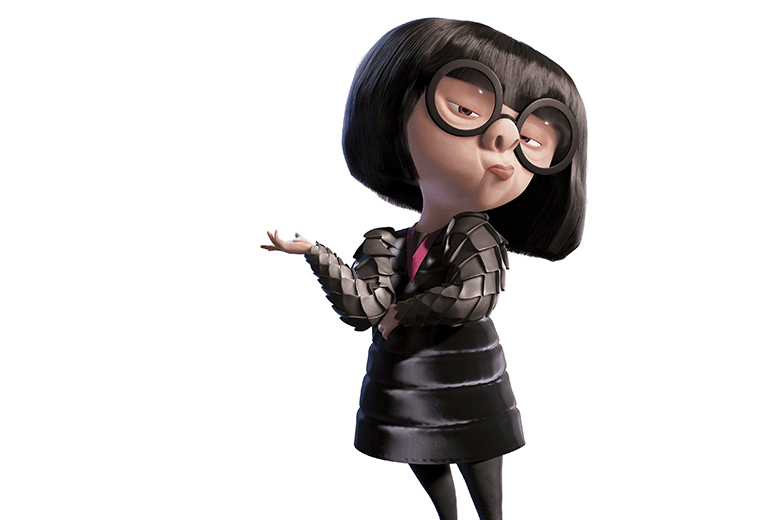 Where would a superhero be without a look? That's where 'E' comes in. Fabulous fashion designer Edna supplies the Parr family with their super-suits, ensuring a mix of functionality, style and safety – that means "no capes!" A diminutive despot with a Zsa Zsa Gabor drawl, E is the reason why The Incredibles look so... well, incredible. Mahvellous, dahling!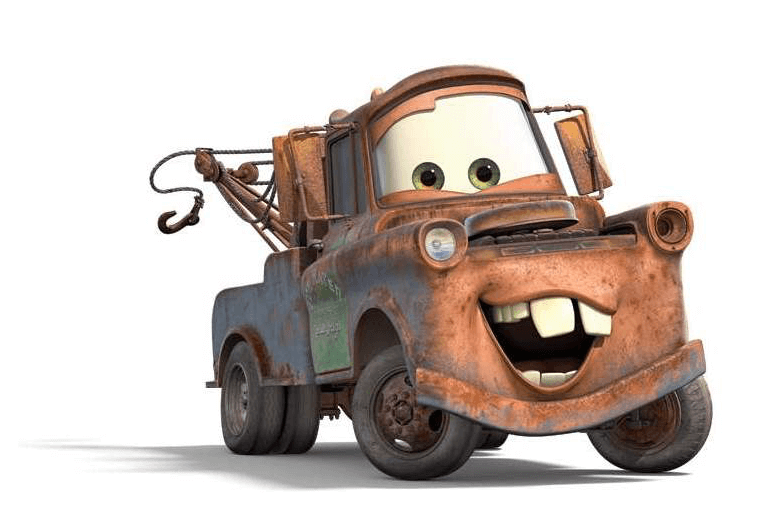 Though we liked Owen Wilson's racecar Lightning McQueen and admired Paul Newman's Doc Hudson, it was naive sidekick Mater that gave us the giggles in Cars. A rusty, busted old tow-truck, Mater met the most drastic situations with a southern country smile and a hearty hyuk-hyuk. Who hasn't driven a car like him? He's totally useless but utterly lovable.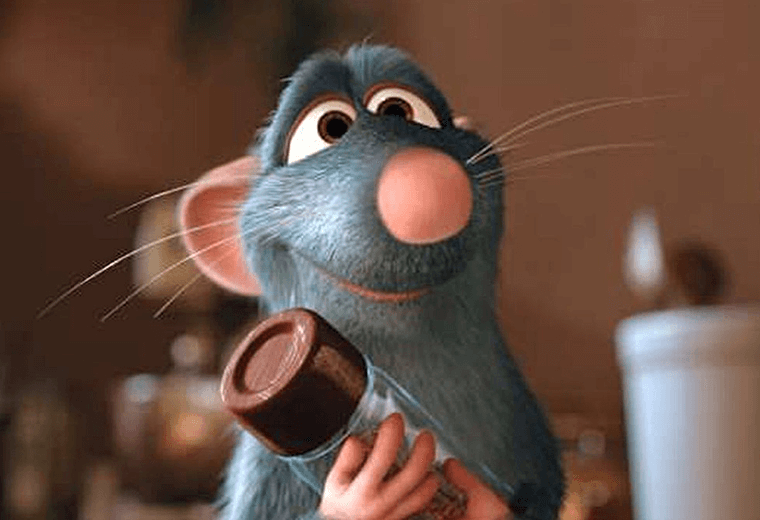 Remy is another Pixar creation who's a walking contradiction – a rat who loves to cook? Bleurgh! But it's down to the wonder of Pixar's animators and the quality of his tale (or tail) that we came to love Remy so. A lowly rodent who becomes a Paris chef, Remy's adventure takes him to places he'd only dreamed of – plus he makes a mean ratatouille. Convenient, non?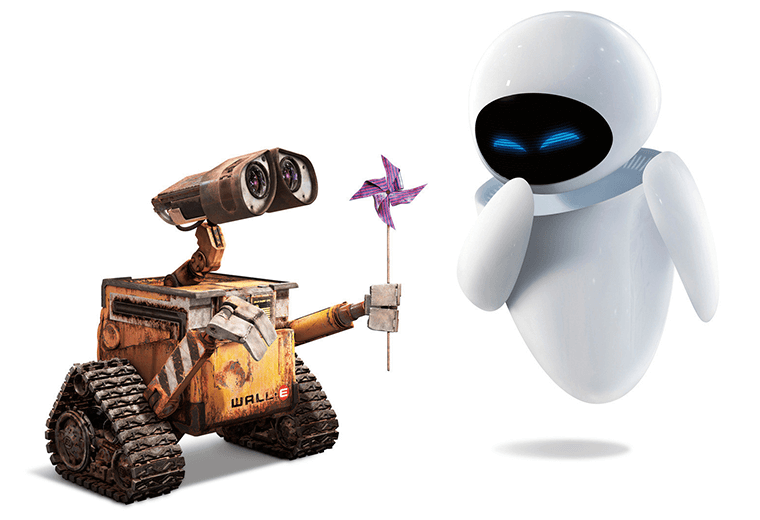 This rusty old bucket of bolts is perhaps Pixar's most adorable character to date, despite being little more than a dustbin on wheels. Testament to Pixar's genius, WALL-E is (more or less) a silent creation, communicating in whirrs and bleeps, yet his heart-warming tale of loneliness and acceptance could melt the heart of a Terminator. Those glassy, doleful eyes get us every time.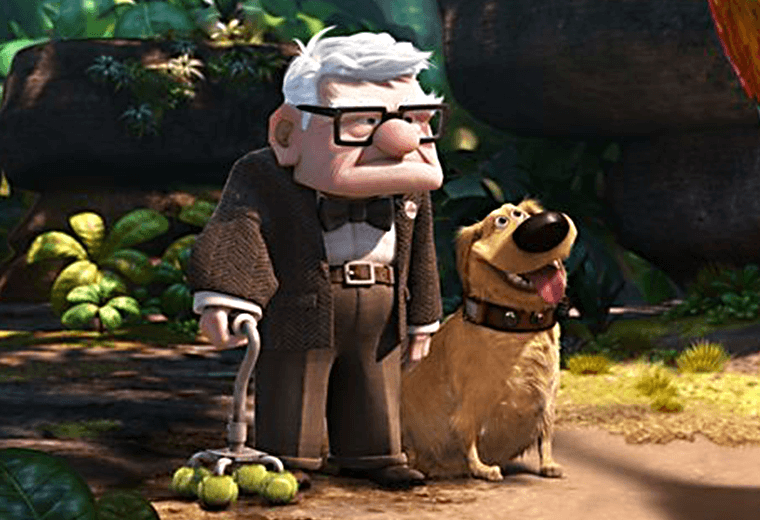 Another addition to Pixar's cute cabal, Dug the dog joins grumpy explorer Carl and stowaway scout Russell on an adventure to the exotic ends of the Earth. Dug can't talk, but he does wear a rather natty collar that translates his thoughts into human speech. Affectionate and loyal though he is, Dug is easily distracted by nearby squirrels (much like us).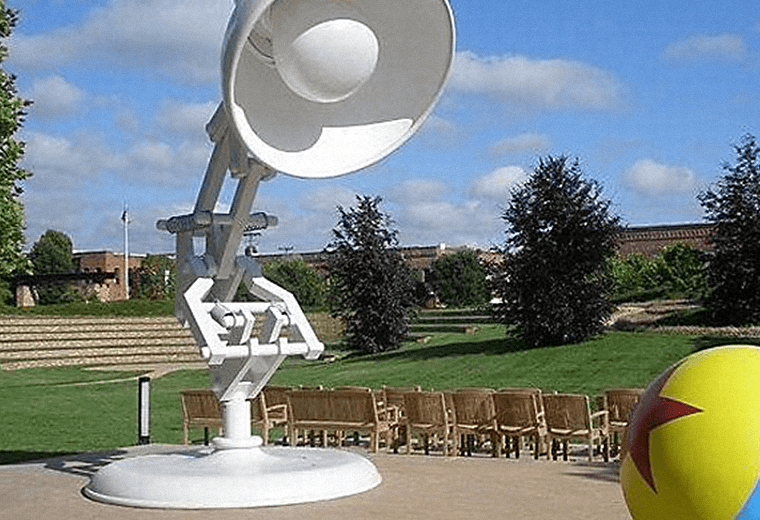 The most instantly iconic of Pixar's characters has appeared in every single of their movies, but has never had his own feature – though he does adorn their company front lawn. Luxo the lamp – named after the Norwegian manufacturer – made his debut in Pixar's very first animated short and is proof that Pixar can animate anything. How can desk furniture be cute? Ah, that's the Pixar difference…