Before Amy sadly passed away, she was well known for her unusual and stylish outfits. Her most famous is this 1940s-looking ensemble, complete with beehive hair and almost Egyptian eye liner. We wouldn't say it was that crazy (certainly not compared to our later picks), but it's definitely a recognisable outfit!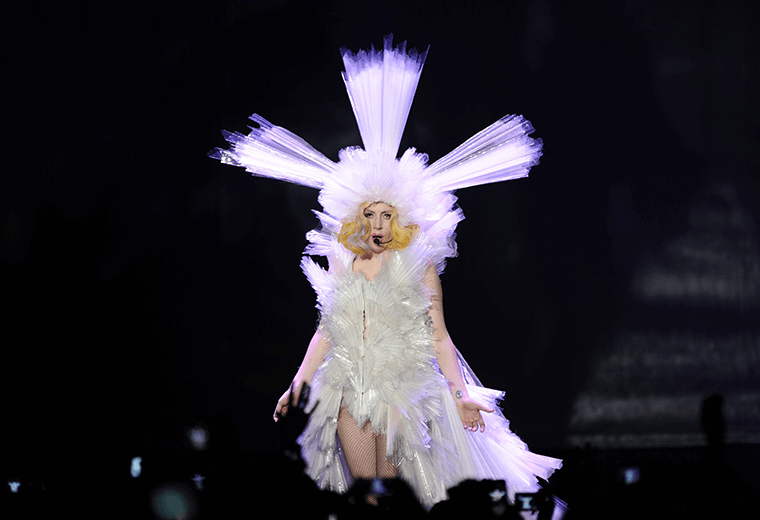 The whole top 10 could probably be made up of various GaGa outfits, but this one really takes the biscuit! Looking like a cross between a giant snowflake and the Ice Queen from Narnia, GaGa can never be accused of dressing down. Her dance routines in this outfit should probably have come with a safety warning.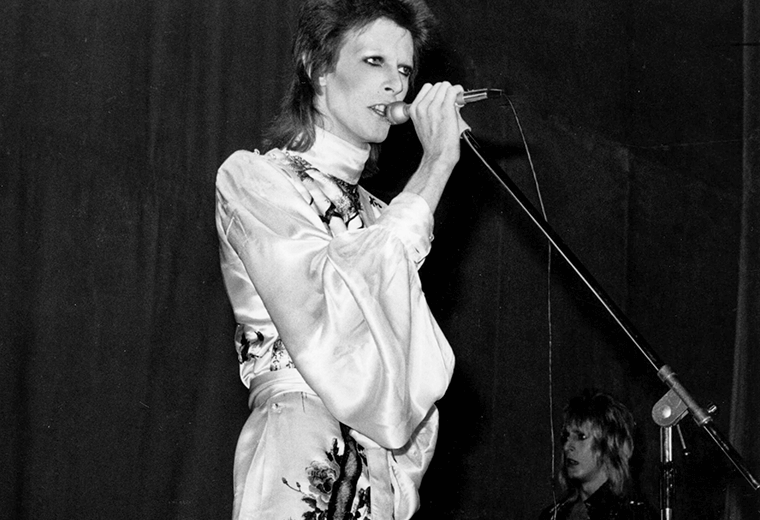 During his Ziggy Stardust phase, David Bowie went a long way to inventing the chameleon characteristics carried on today by everyone from GaGa to Madonna. Going all out to shock and wow his audiences, David said so-long to his eyebrows, slapped on the makeup and, as if that wasn't androgynous enough, embraced his feminine side with a fine line in skirts. Still, you can't argue that he doesn't look striking!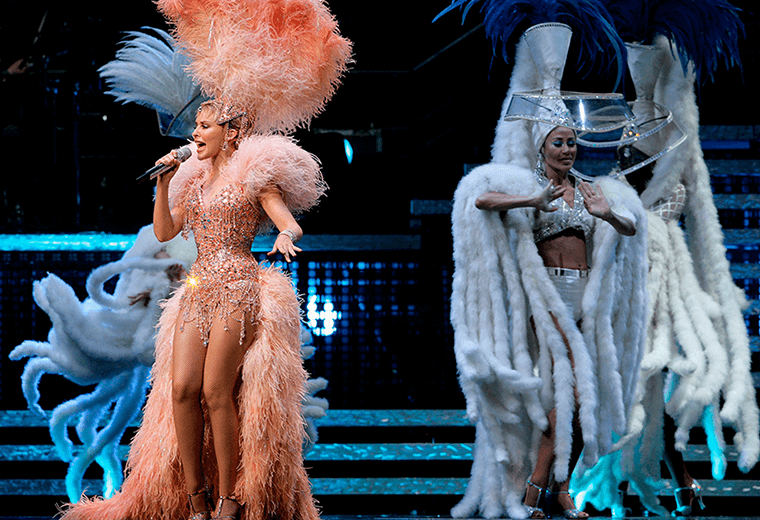 Kylie's a pop princess, with one of the most enviable chart careers ever. She usually looks fabulous on stage, but here she looks more like a little show pony than a diva, treating fans on her Showgirl tour to a bit of old fashioned feathery glamour. We bet that feather on her head must weigh more than she does, too.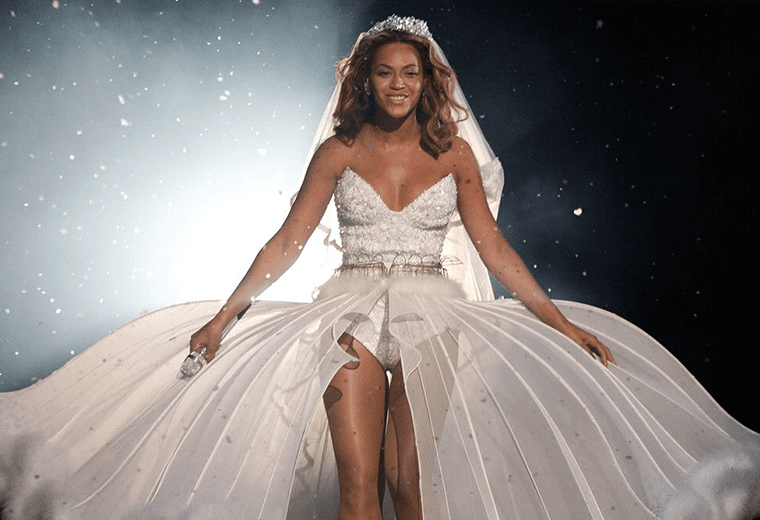 It's always nice to see pop stars making an effort, unlike those motley indie bands who turn up in unwashed jeans and leather jackets. Beyoncé's taken it a little too far here though, as she's come in full bridal attire, complete with tiara. Either her PA's given her misinformation or Queen B's decided to make every day the most special of her life!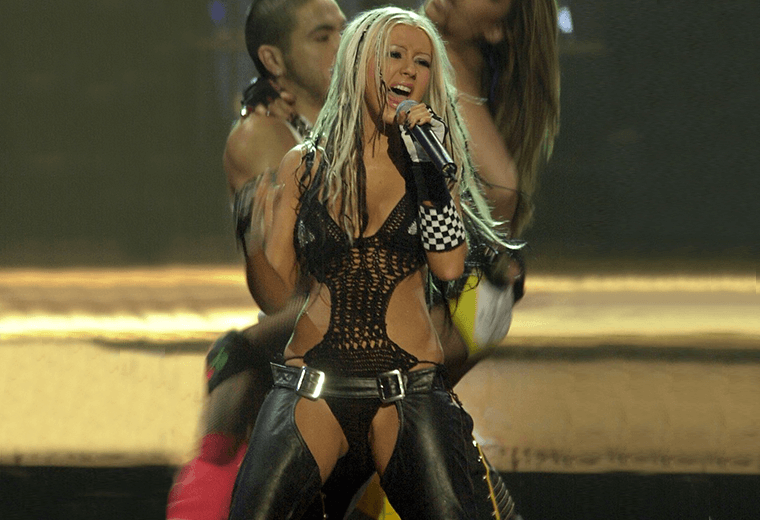 Christina used to be all Disney Club and girl-next door. For a while though she got Dirty and decided to take fashion tips from the red light district. Chaps and netted undies are all well and good Christina, but they're not very practical for the British leg of your tour. She must have been rather chilly!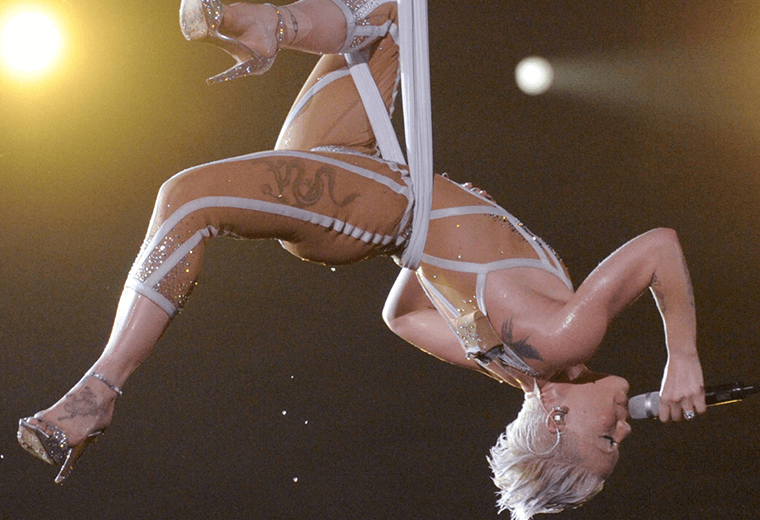 Pink's always extreme, from her outspoken attitude to her punky stage presence, but nothing could have quite prepared her fans for this outfit. Looking like the world's most rock 'n' roll trapeze artist, this get-up left very little to our imagination, and gave us palpitations for other reasons too! Those straps don't look all that secure and there's not a lot of material for gripping-purposes. Be careful Pink!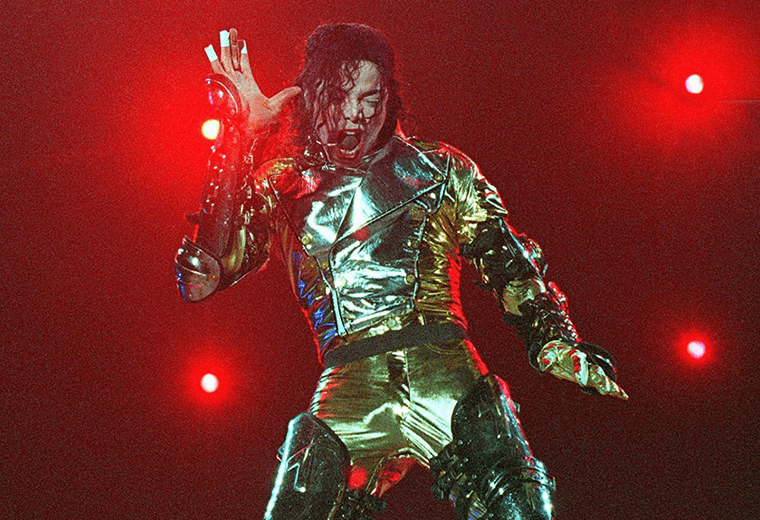 Michael Jackson was always larger than life, but for this outfit he decided to embrace the robotic look, coming on like a futuristic dance machine (and ever so slightly like he'd been wrapped in kitchen foil). But hey, when your moves are as nifty as Jacko's it doesn't matter how mad your outfit is, you're still going to look cool.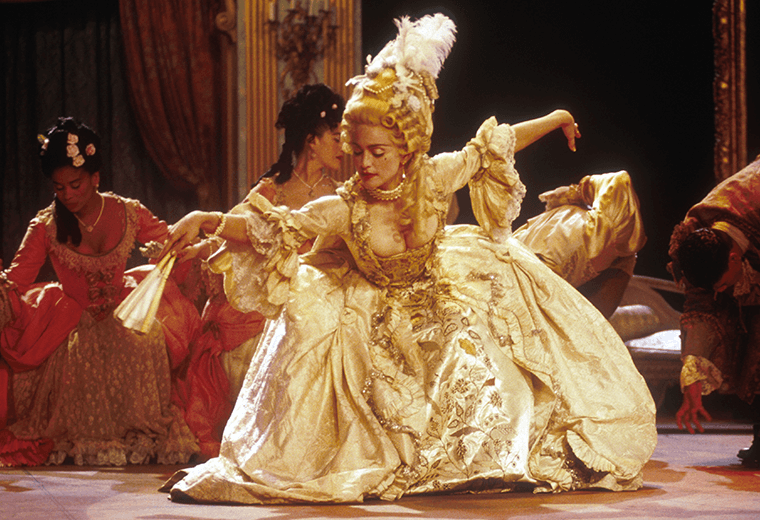 Madonna's often accused of diva behaviour, so her brief stint as history's ultimate diva, Marie Antoinette, seemed like a match made in pampered princess heaven. This totally over the top frock, complete with powdered wig, must have made Vogueing pretty tricky, but at least she'd feel like she'd really earned her after-show cake!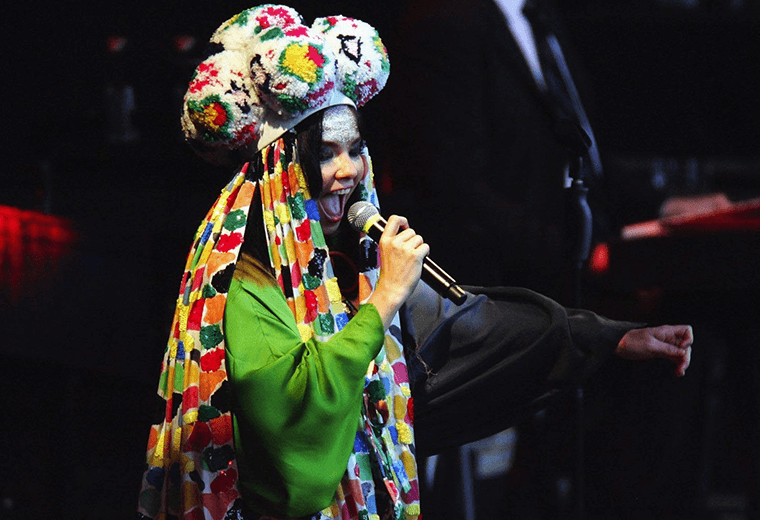 Where to start? Björk is a woman who's worn an outfit modelled on a swan, so nothing should shock anymore - but get a load of this. Looking a little bit like Culture Club era Boy George if his mum had knitted his stage-gear, this is a loud, colourful and somewhat woolly look which perfectly matches her off-the-wall personality. Unlikely to find this in Topshop anytime soon, mind.