George Clooney – Predator: The Concert (1987)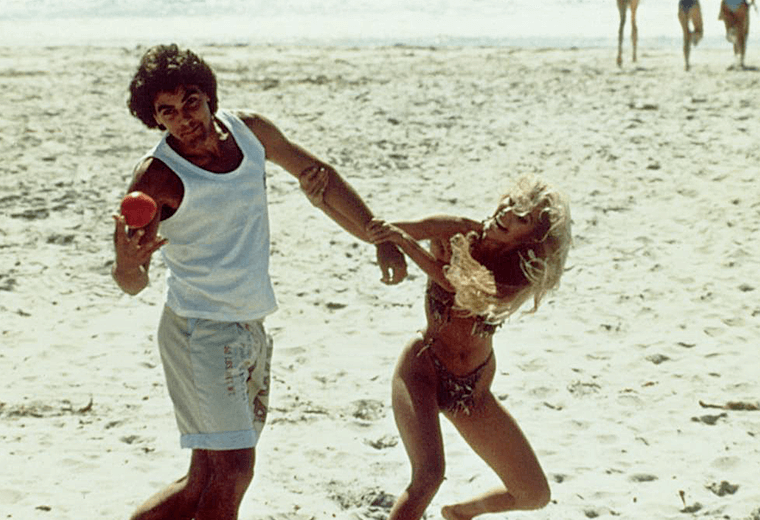 Back in 1987 George filmed a movie called Predator: The Concert, also known as Grizzly II. A bit like a landlocked second-rate Jaws, the film depicted a massive grizzly bear on the rampage during a rock concert in the National Park. Grrrrr! Things went from bad to worse when Clooney appeared in Return of the Killer Tomatoes the following year.
Nicole Kidman – BMX Bandits (1983)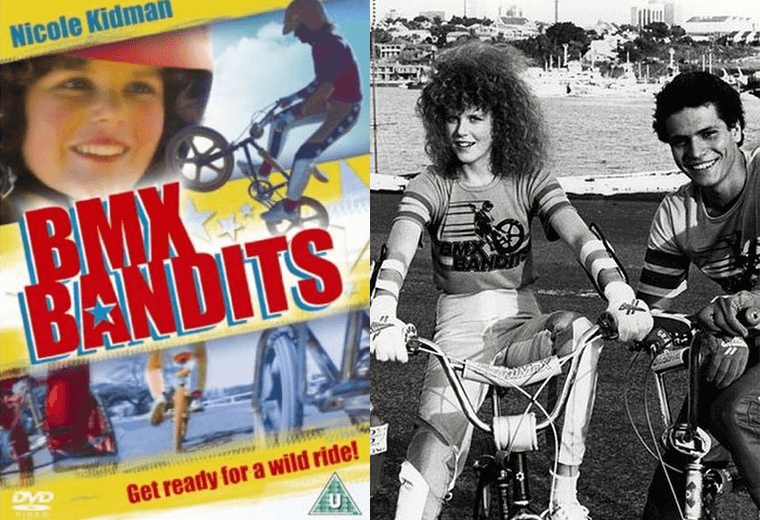 Sporting an amazing perm, Nicole Kidman made her big screen debut back in 1983. After stumbling across some abandoned police walkie talkies, Nicole and her two biking buddies go on the run from a bunch of inept crooks that are keen to hear what the police are up to.
Kevin Costner – Chasing Dreams (1982)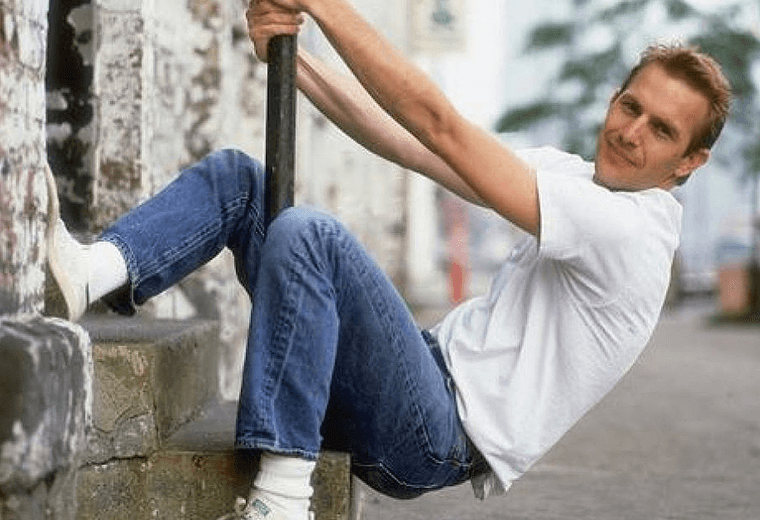 Despite only appearing in a few scenes, once Kev hit the big time, his face was plastered liberally over the cover of the video to help boost sales. And boy did it need all the help it could get. It wasn't quite as good as his later baseball-themed movie, Field of Dreams. And that's putting it modestly!
Mariah Carey – Glitter (2001)
Glitter was Mariah's vanity project, telling the story of a talented young singer's rise to superstardom. Described as 'heroically bad' by Empire magazine, it racked up a 7% score on Rotten Tomatoes and scooped Mariah a Worst Actress Razzie award. Definitely an awful first movie…
Adam Sandler – Going Overboard (1989)
The working title 'Babes Ahoy' would've made this corker even more embarrassing. Struggling comedian Shecky (Sandler) gets a waiter job on a cruise ship full of beauty pageant ladies in the hope of making it onto the stage to entertain the passengers. It's exactly as embarrassing as it sounds!
Zac Efron – The Derby Stallion (2005)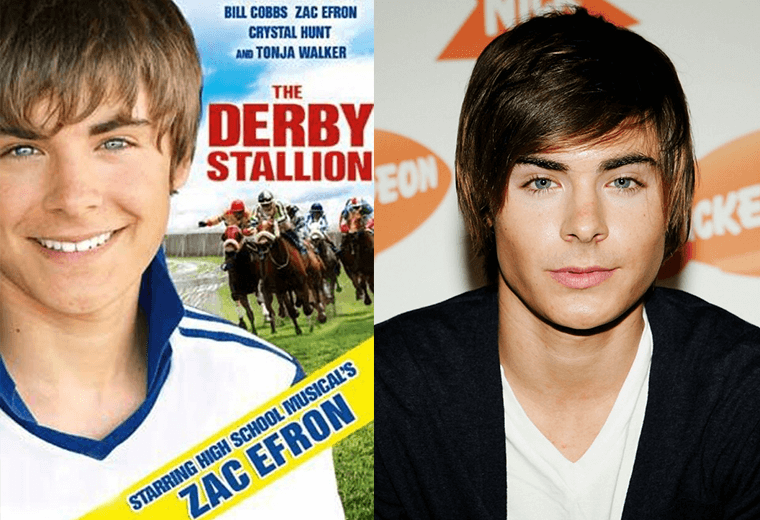 Efron plays lonely teen Patrick, who befriends a horse trainer and rescues an injured horse to train it up to race. Oozing with sickly clichés, it's a classic underdog, or underhorse, tale – forgettable fun for the whole family.
Sarah Jessica Parker – Somewhere, Tomorrow (1983)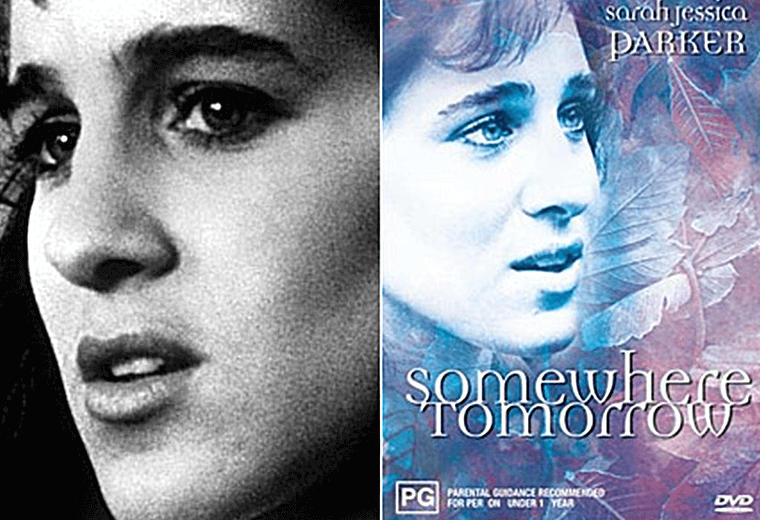 Sarah started out in the preposterous film Somewhere, Tomorrow, the tale of an ordinary gal coming to terms with the death of her father. She then falls in love with a ghost... After that it was perm o'clock in the musical Footloose with Kevin Bacon. God bless the '80s.
Uma Thurman – Kiss Daddy Goodnight (1987)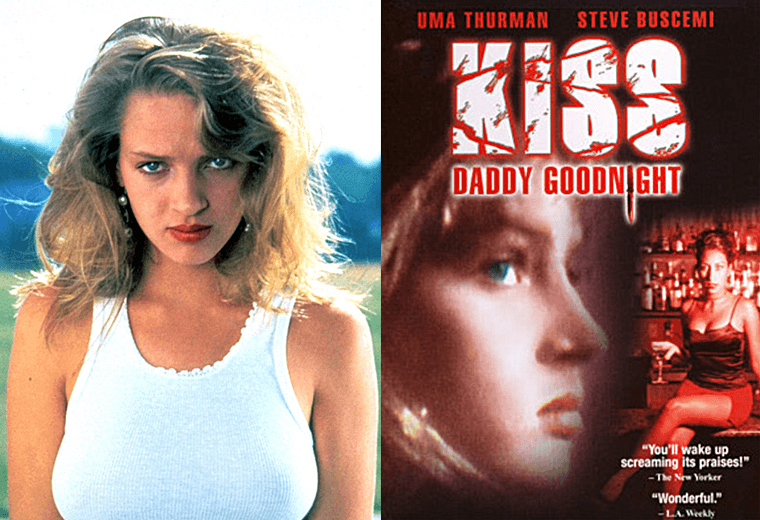 In Kiss Daddy Goodnight, Thurman played teenager Laura, a good girl by day but not so by night. Laura's extra-curricular pastime is picking up men in bars, drugging and robbing them. We're pretty sure that won't help her pass her exams! Luckily, Uma went on to make Kill Bill, and become completely awesome in every way.
John Travolta – The Devil's Rain (1975)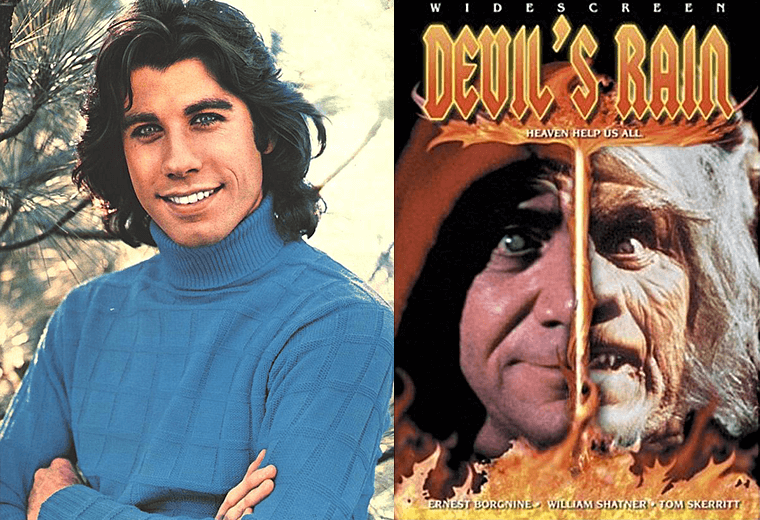 A small town in Arizona is overrun with devil worshippers who collect the souls of the victims they sacrifice. But they go too far when they attempt to sacrifice William Shatner (the devils!) and all hell breaks loose. The film is famed for its overblown, never-ending final scene in which most of the cast, including Travolta, melt into gloopy puddles.
Jennifer Aniston – Leprechaun (1993)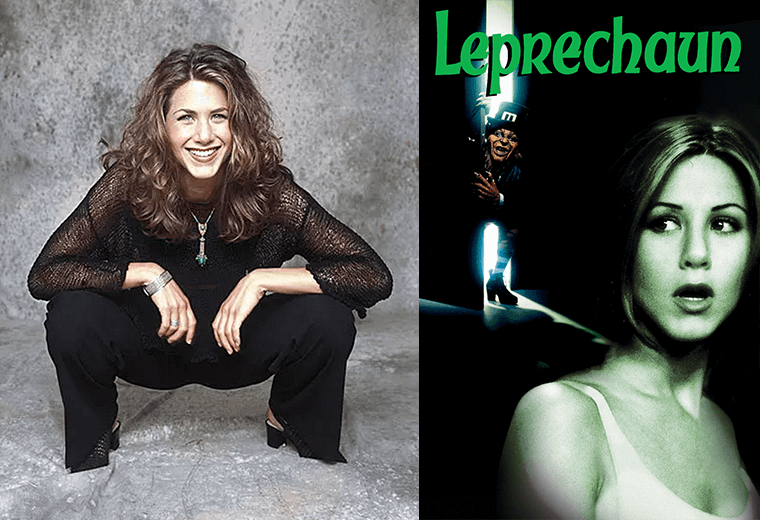 Jen and family move into a new home only to find they've inherited a little green problem in the form of a psychotic murderous leprechaun (played by Warwick Davis) determined to find the gold that was stolen from him ten years earlier. Daft yes, but quite possibly our favourite Jennifer Aniston film!
Matt Damon – Mystic Pizza (1988)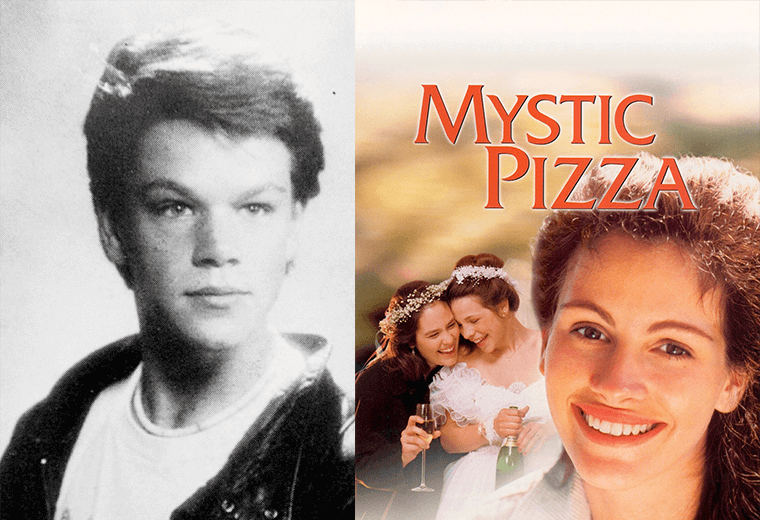 'Mom, do you want my green stuff?' This was teen Matt's one and only line in his debut feature, Mystic Pizza, uttered as he tucked into some lobster. The film starred Julia Roberts as a waitress in a pizza parlour. Matt obviously decided that eating his greens was a good idea, otherwise how would he have grown up big and strong to become Jason Bourne?
Jim Carrey – The Sex and Violence Family Hour (1983)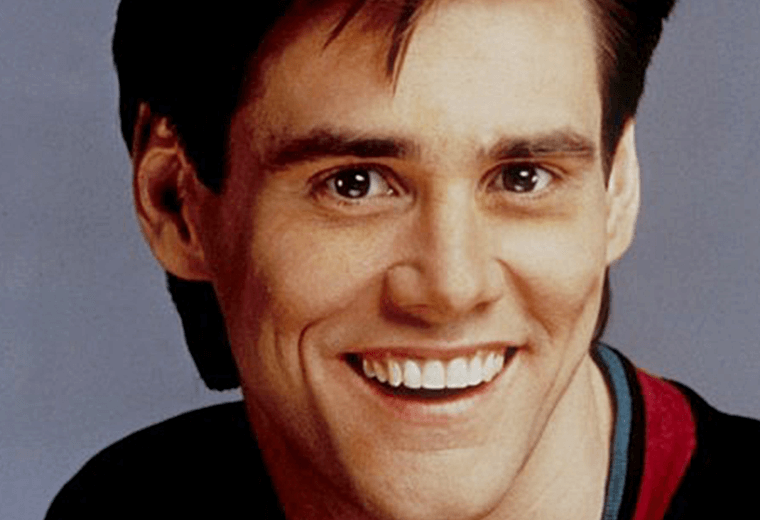 The Sex and Violence Family Hour is a comedy comprised of a number of skits with names such as The Big Salami and The Brady Bang. Sadly, Carrey did not redeem himself in the next few years, appearing in All in Good Taste, where he played a naked cameraman. Suddenly The Grinch doesn't look like such a bad film!
Megan Fox – Holiday in the Sun (2001)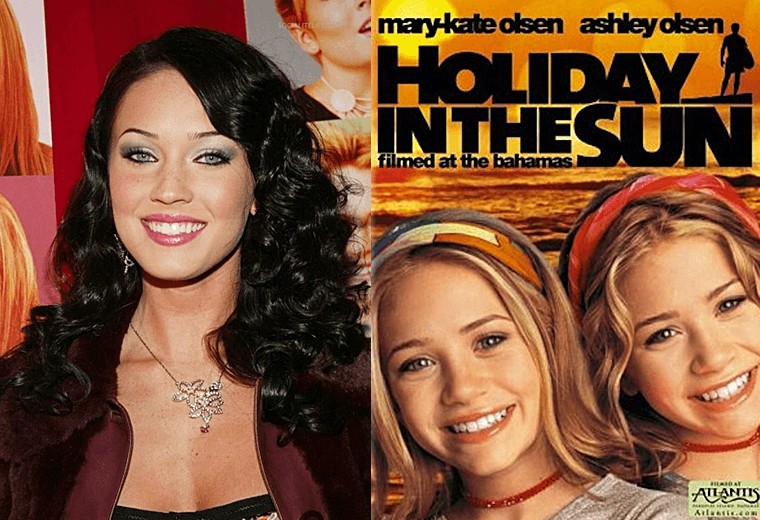 Jumping on the Olsen twins' bandwagon is never a sign that your career is going well. So it was for Megan Fox, who made her debut in Olsen vehicle Holiday in the Sun as spoilt girl Brianna, out to ruin the girls' fun. Curiously, she looks almost exactly the same as she does now. We're thinking Megan must have access to some secret youth-retaining potions…
Leonardo DiCaprio – Critters 3 (1991)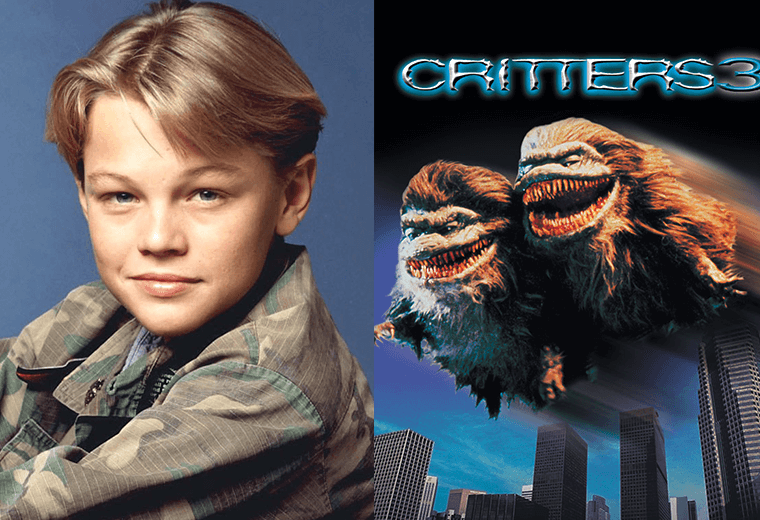 Leo played the love interest of the daughter of the family plagued by the little monsters. The Critters franchise saw rapidly multiplying hungry creatures take a bite out of many victims over the years. Luckily for us, Leo was not one of them. He made it to the end of the film unscathed.
Clint Eastwood – Revenge of the Creature (1955)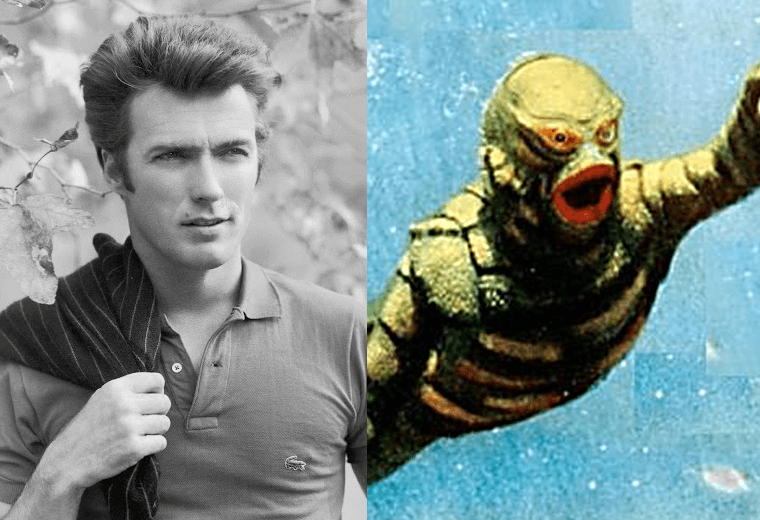 A far cry from the Oscar winners he churns out these days, Clint began his life on the silver screen with a fleeting appearance in this retro horror sequel to Creature from the Black Lagoon. Like a moist King Kong, the creature likes a pretty face and goes on the rampage to be with the one he's fixated on. That face does not belong to Clint, before you ask.