Clyde – Every Which Way But Loose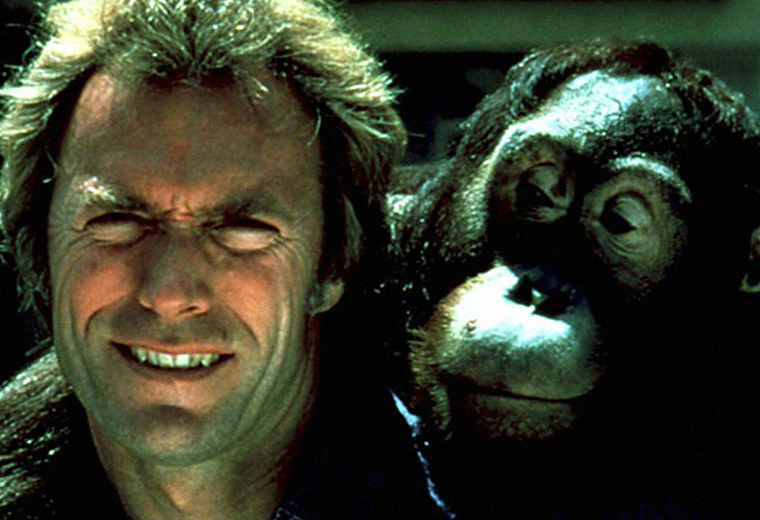 We think Clyde must be Cinema's most famous orangutan. Clint Eastwood manfully attempts to hold his own in every scene he shares with his ginger jungle-brother, but Clyde's a simian star-turn.
A shining star in the firmament of movie monkey-kind, King Kong is cinema's leading ape. Swatting biplanes like pesky insects, holding shrieking damsels between opposable thumb and forefinger, and wrestling dinosaurs with moves Hulk Hogan would be proud of, this is one tough ape.
King Louie – The Jungle Book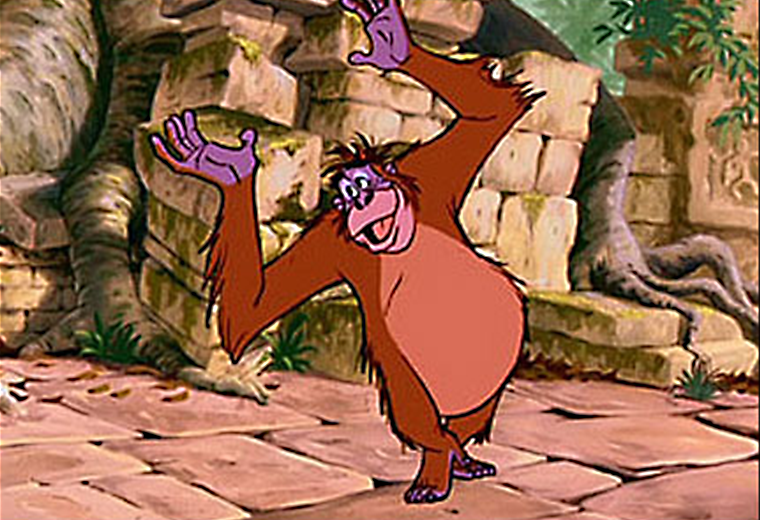 Clyde's chief rival in the Movie Orangutan Hall of Fame. King Louie is the misunderstood ape who kidnaps Mowgli in Disney's The Jungle Book. Voiced by jazz legend Louis Prima, King Louie is a loveable old rogue really. Who could ever hate an ape like this crazy guy?
Mighty Joe Young – Mighty Joe Young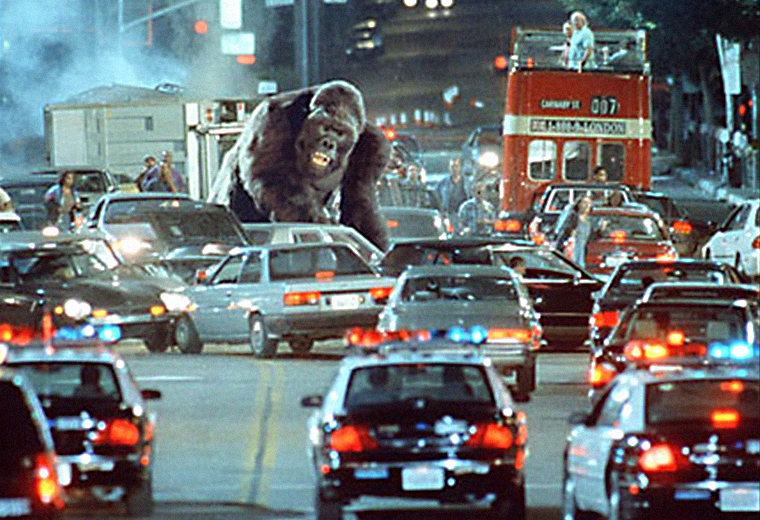 A baby gorilla rescued from certain death by evil poachers lives for a happy decade under the watchful eye of Charlize Theron… Until the poachers return. This Disney caper is a remake of a 1940s ape classic. If you've ever wanted to see a gorilla negotiate its way through a blazing Ferris Wheel (and honestly, who hasn't?), this is your movie.
Nazi monkey – Raiders of the Lost Ark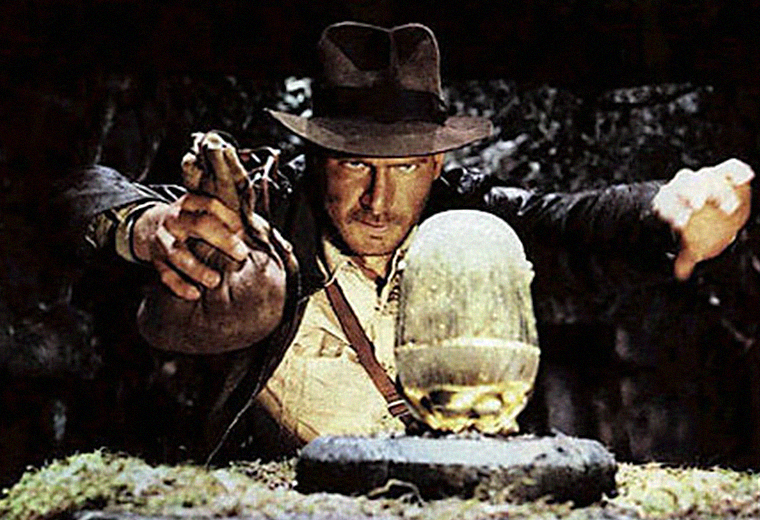 Spider monkeys may be nature's fleet footed jesters, but this capering primate, forever getting in the way of Harrison Ford's irritated action hero, is an informant, chattering to shady types when Indy's back is turned. In the end, of course, he gets his monkey comeuppance.
Bonzo – Bedtime for Bonzo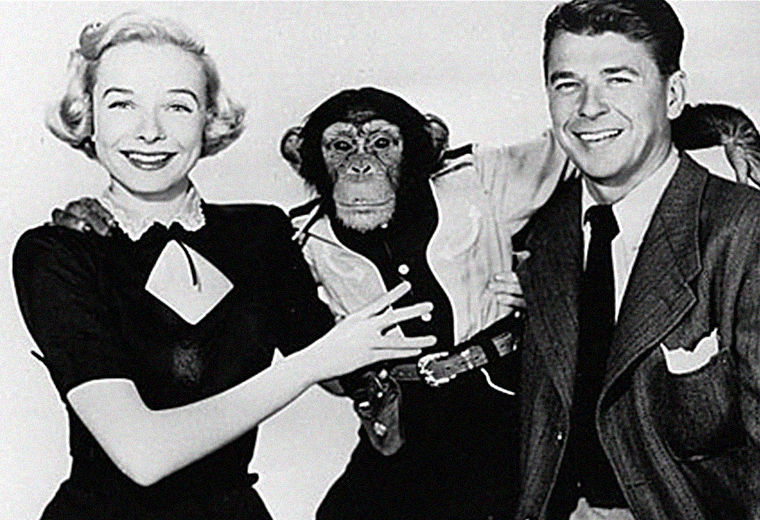 This movie chimp is the star of comedy caper Bedtime for Bonzo, in which future US president Ronald Reagan tries to teach a chimpanzee morals. Is this movie an analogy for Reagan's reign? Or are we thinking about it way too much?
Bongo – Who Framed Roger Rabbit?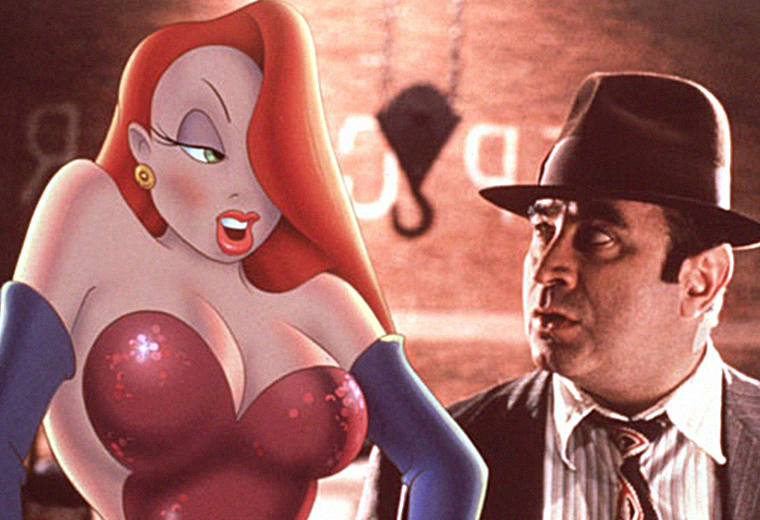 If you're running a speakeasy, you want a loyal and dependable gorilla on the door. This was quite literally the case in the bar in which Jessica Rabbit sings. Gumshoe Eddie Valiant certainly learns at close hand just how good this gorilla is at his job… Gonna need something for those bruises Eddie!
Cornelius – Planet of the Apes
Roddy McDowall dons latex and hair to play sympathetic chimp Cornelius in the iconic late 1960s sci-fi classic Planet of the Apes. Charlton Heston frowns, sweats and gesticulates like a madman – in this movie the monkey is very much the civilised one.
Cheeta – Tarzan the Ape Man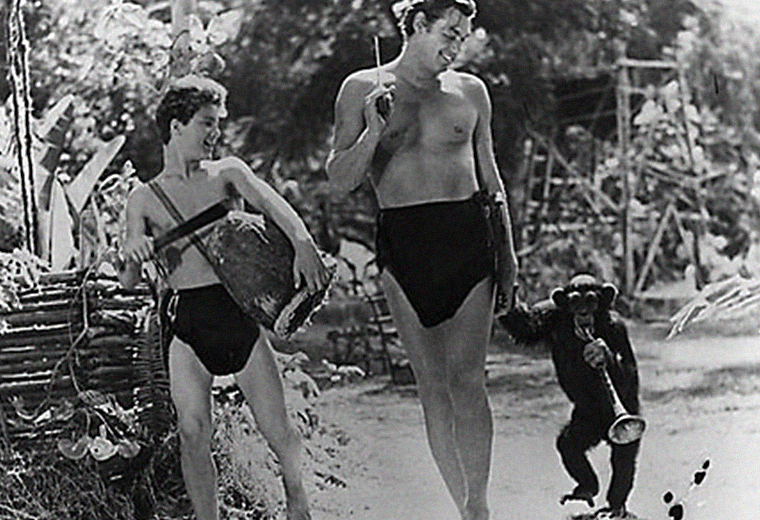 No gallery of movie monkeys would be complete without Cheeta, the loyal chimp sideman to serial vine-botherer Tarzan. The role of Cheeta was played by Jiggs, who starred in an amazing nine movies. That's quite the CV you had there Jiggs!
Barrel of Monkeys – Toy Story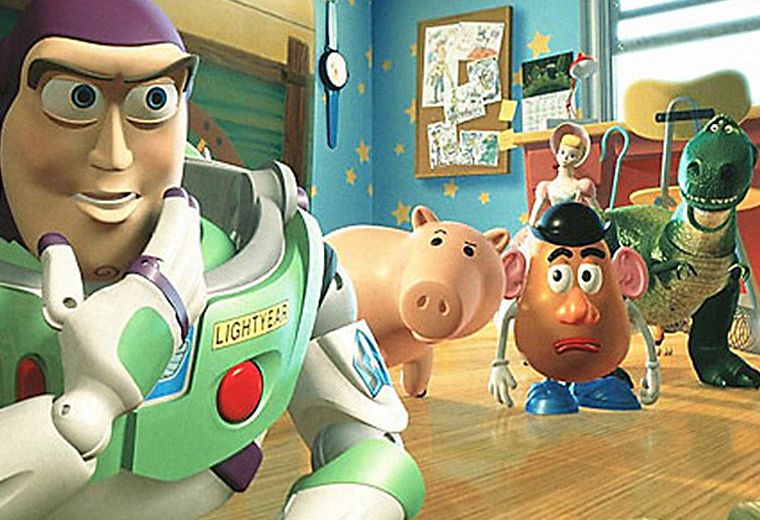 Plastic primate co-stars of the first Toy Story, the classic synthetic simians dangle entertainingly from the banisters to rescue the Army Men sent by Woody to eavesdrop on Andy's birthday party. Never have the words "oooh-ooh-ooh!" been so welcome on the big screen.
Ape Men – 2001: A Space Odyssey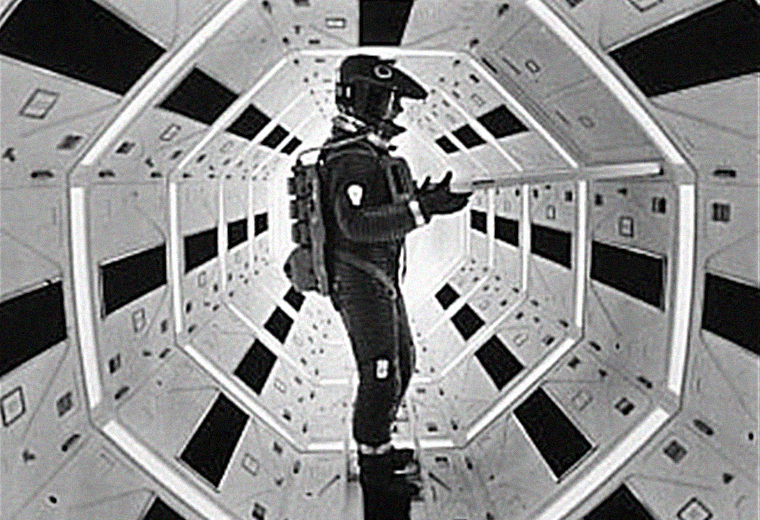 Man's monkey ancestors are content to pick bugs off each other until – cue portentous music – the arrival of a mysterious black monolith near their waterhole leads one tribe to bash another with a handy bone. It certainly brings new meaning to the words 'guerrilla warfare'!
Flying Monkeys – The Wizard of Oz
Is there any way monkeys can be improved? Only by the inclusion of leathery batwings and bellboy uniforms! The Wicked Witch certainly knew what she was doing by making her monkey minions both fashionable and deadly…