Brad Pitt & Angelina Jolie – Mr & Mrs Smith (2005)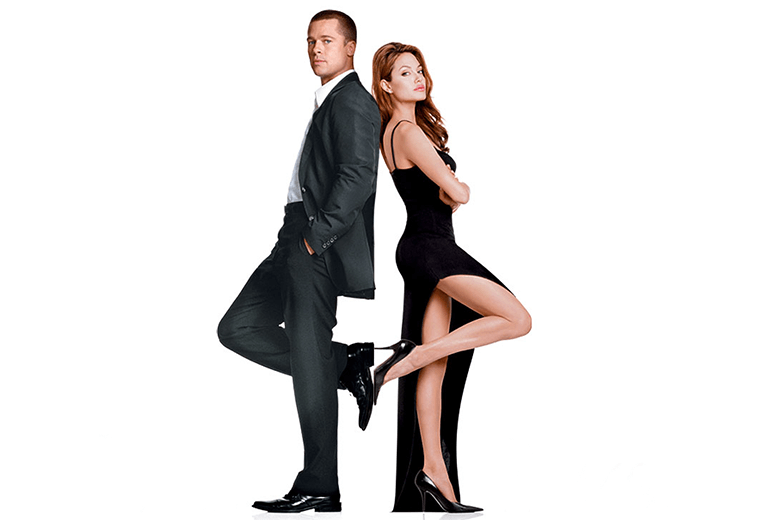 Third time was the charm for Angelina Jolie. After a few on-set false starts (more on them later) she snared co-star Brad Pitt on the set of married-spy thriller Mr & Mrs Smith. "Not a lot of people get to see a movie where their parents fell in love," said Angie of their six kids. Not a lot of kids get to see their parents shoot at each other with machine guns either!
Robert Pattinson & Kristen Stewart – Twilight (2008)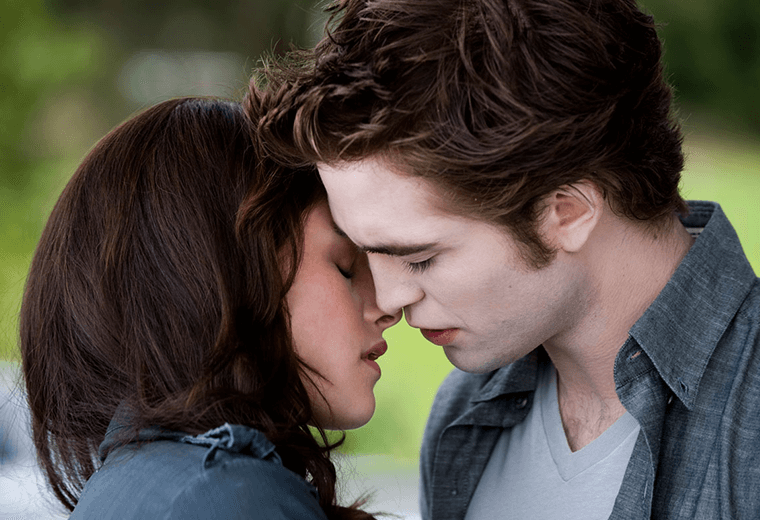 The relationship between the stars of billion-dollar teen-vamp franchise Twilight seems as dramatic off-screen as on. Tales of engagements, pregnancies and splits swirled around poor Robert Pattinson and Kristen Stewart, but they managed to avoid confirming or denying anything – until 2012 that is, when they split.
Ben Affleck & Jennifer Lopez – Gigli (2003)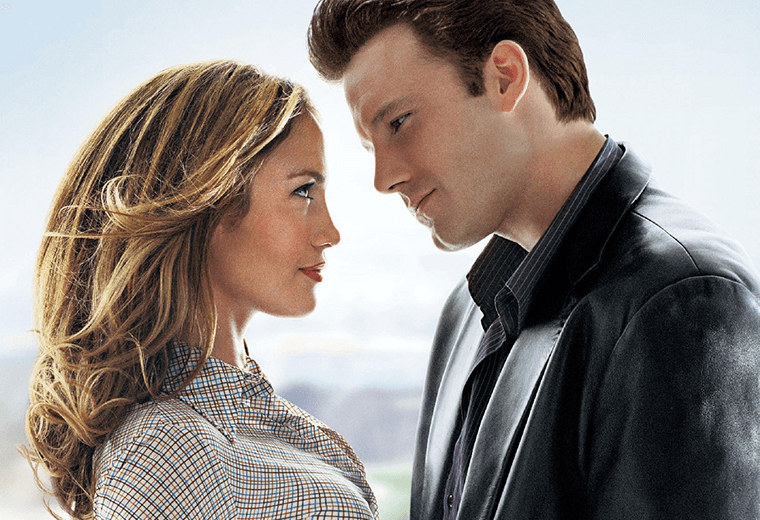 Mobster romp Gigli is notable as the site of the most famous hook-up in recent memory – Oscar-winner Ben Affleck and Latino singer Jennifer Lopez. 'Bennifer' became an item during the shoot, outing themselves in the 'Jenny from the Block' video. They called off their $2m wedding four days before saying 'I do'.
Tom Cruise & Nicole Kidman – Days of Thunder (1990)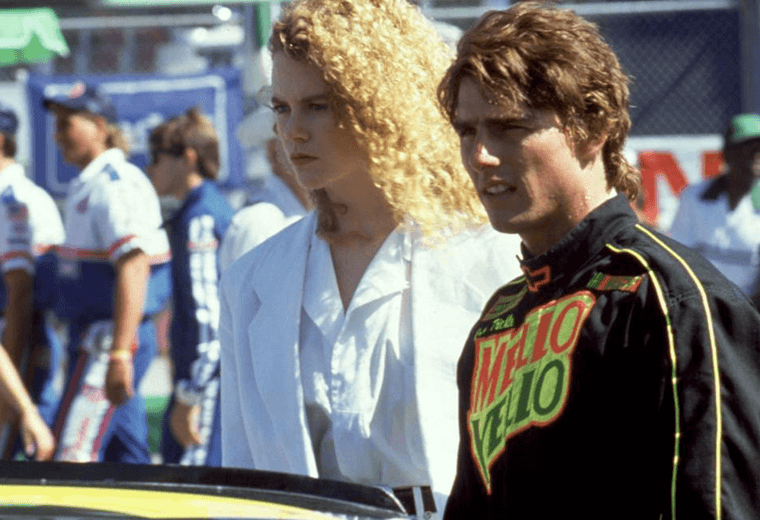 Tom Cruise met second wife Nicole Kidman whilst filming NASCAR drama Days of Thunder. The married couple then starred in the 1992 adventure, Far And Away. Tom ended the marriage just after their 10th anniversary, saying slyly, "Nic knows exactly why we are getting the divorce..."
Dev Patel & Freida Pinto – Slumdog Millionaire (2008)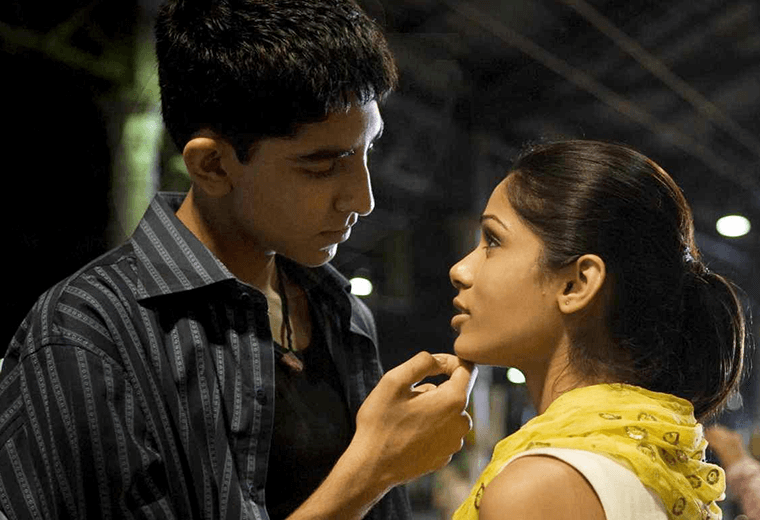 Slumdog Millionaire director Danny Boyle claims he was the last to know about the young leads in his Oscar-winning Bollywood hit coupling up. "I was a bit surprised... but they seem to be real soulmates." Aww…
Javier Bardem & Penelope Cruz – Vicky Cristina Barcelona (2008)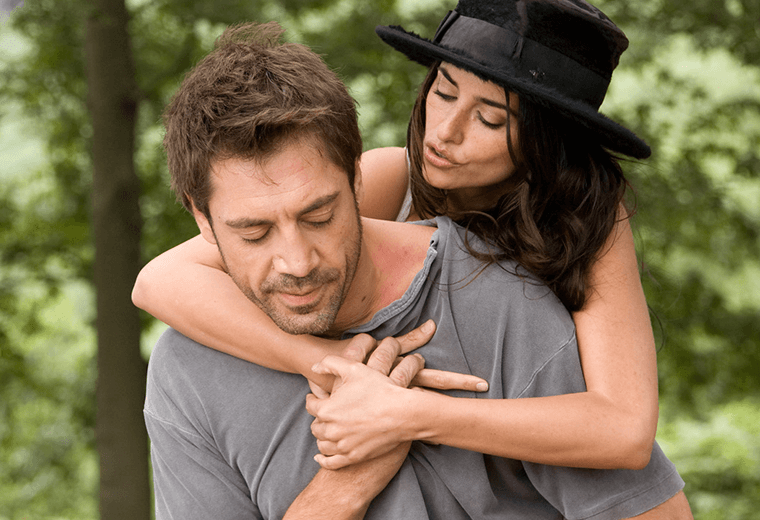 The kiss between Penélope Cruz and Scarlett Johansson drew in the crowds for Woody Allen's acclaimed Catalan love triangle, Vicky Cristina Barcelona, but real passion was confined to Penny and Javier Bardem. They first co-starred in 1992 film Jamón Jamón (translation: 'Ham Ham') but it wasn't until playing Allen's estranged spouses that true romance blossomed. They married in a small ceremony in the Bahamas.
Vince Vaughn & Jennifer Aniston – The Break-up (2006)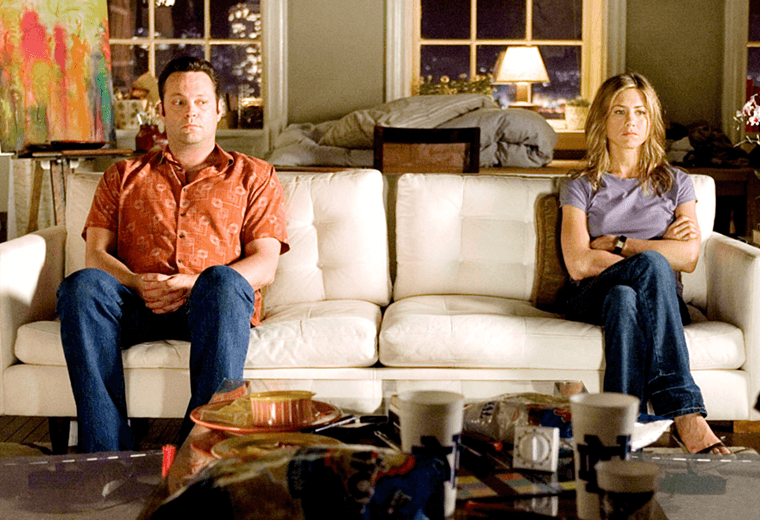 Jennifer Aniston has been linked to every male she's shared a camera with, but in the case of her co-star in The Break-Up, the rumours were actually true. "I call Vince my defibrillator," she admitted, "he literally brought me back to life. My first gasp of air was a big laugh! He was perfect for the time we had together." They're no longer together, but it's nice to know they had a good time together when they did!
Jonny Lee Miller & Angelina Jolie – Hackers (1995)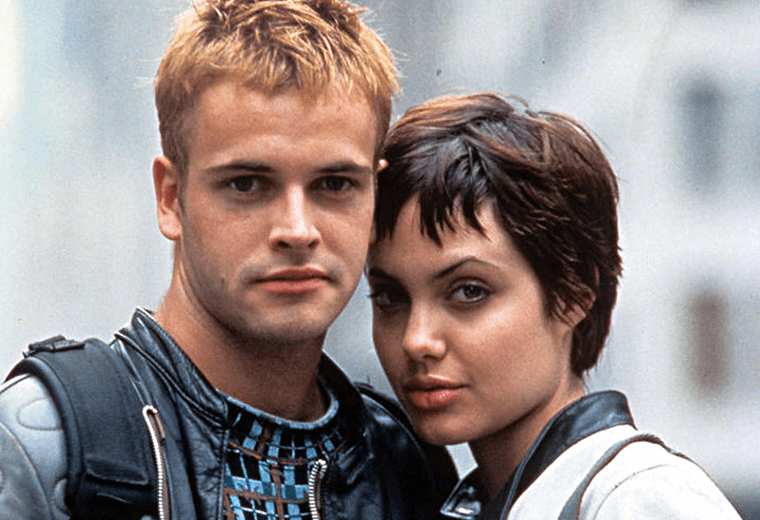 Angelina Jolie and Jonny Lee Miller swiftly wed after they co-starred and sizzled in the techno thriller, Hackers. They married six months after the film was released, Angelina wearing black leather trousers and a white shirt with Jonny's name painted on it. They divorced after three years together.
Billy Bob Thornton & Angelina Jolie – Pushing Tin (1999)
Once bitten but not shy, Angelina Jolie fell into a co-star's arms again while filming Pushing Tin. Billy Bob Thornton swapped bloody lockets with Angelina in 2000 and was honoured with a tattoo of his name. The couple divorced in 2003, Angie saying, "One day, we had just nothing in common..."
Johnny Depp & Winona Ryder – Edward Scissorhands (1990)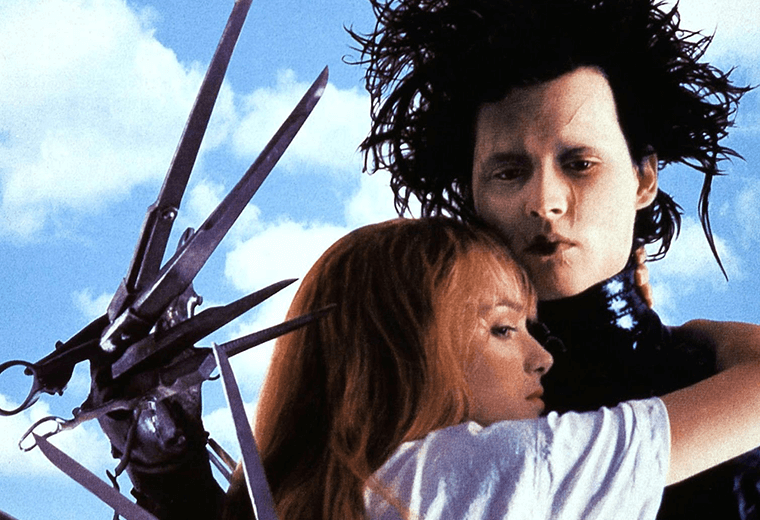 The main lasting relationship that came out of Edward Scissorhands was between star Johnny Depp and director Tim Burton, who have now made seven movies together. But Johnny's engagement to co-star Winona Ryder hogged the headlines during their three years together, not least for his 'Winona Forever' tattoo. Unfortunately, it was not to last…
Zac Efron & Vanessa Hudgens – High School Musical (2006)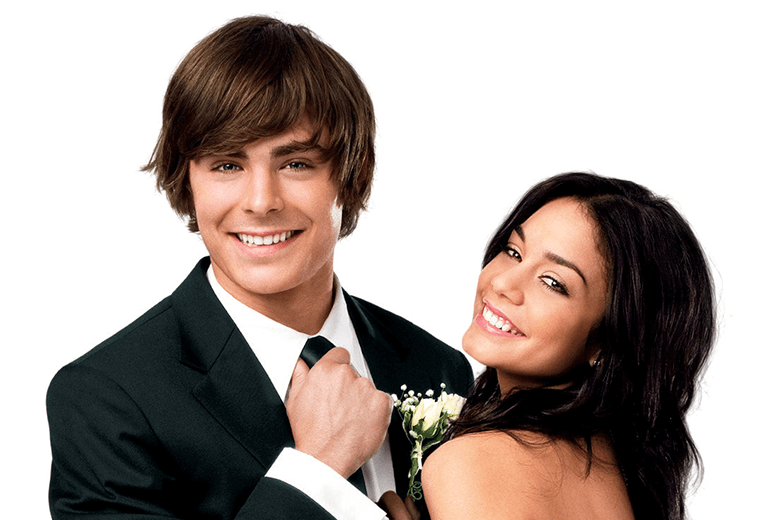 High-school sweethearts in the most Hollywood way possible. Teen heart-throb Zac Efron met and began dating co-star Vanessa Hudgens during the making of the Disney Channel smash, High School Musical. "Right off the bat, we had a connection," she explains. "I think everybody could see it... and he was adorable."
Jim Carrey & Renee Zellweger – Me, Myself & Irene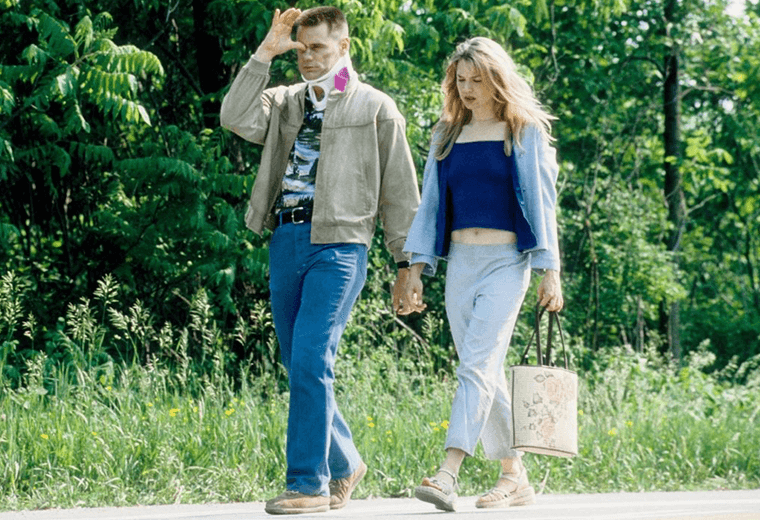 Jim Carrey found love on the set of a Farrelly brothers' comedy not once but twice. He married his Dumb & Dumber co-star Lauren Holly in 1996, then got engaged to Renee Zellweger whilst playing a state trooper with a split personality in Me, Myself & Irene.
Ryan Gosling & Rachel McAdams – The Notebook (2004)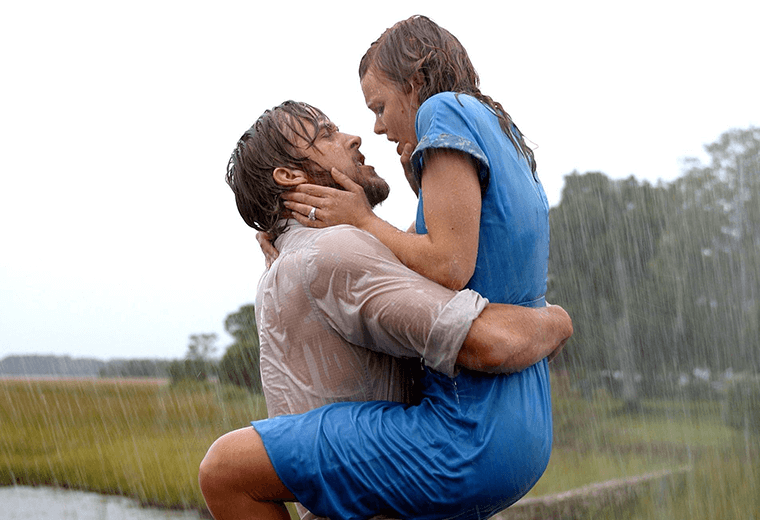 Born in the same city – London, Ontario – Rachel McAdams and Ryan Gosling found life imitated art when they started a relationship while making the hit 2004 film, The Notebook. He insists that their love story "was a hell of a lot more romantic than the movie." Must have been amazing!
Courteney Cox & David Arquette – Scream (1996)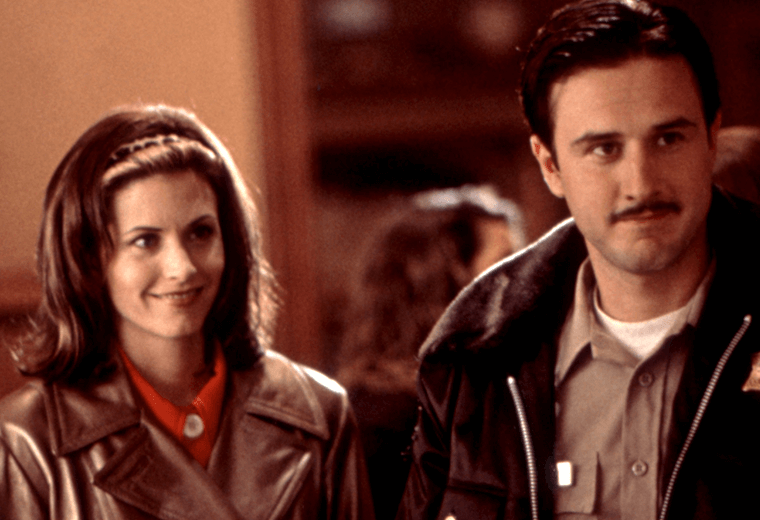 Originally offered the lead in Wes Craven's post-modern slasher smash Scream, David Arquette turned it down in favour of a supporting part. "The producers were like, 'What are you talking about?' I said, 'I get to kiss Courteney Cox. I wanna play that role.'" By the time the second sequel came out they were married. Unfortunately the couple split in 2013.
Alec Baldwin & Kim Basinger – The Marrying Man (1991)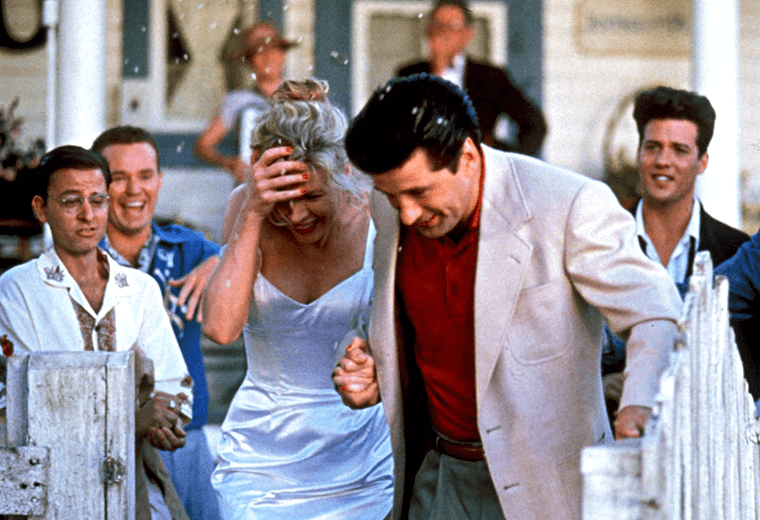 After falling for Kim Basinger on the set of the 1991 rom-com, Alec Baldwin took the title The Marrying Man literally. The couple reunited on screen in 1994 for the remake of 70s thriller The Getaway. They divorced in 2002.