Conan the Barbarian (1982) vs Conan the Barbarian (2011)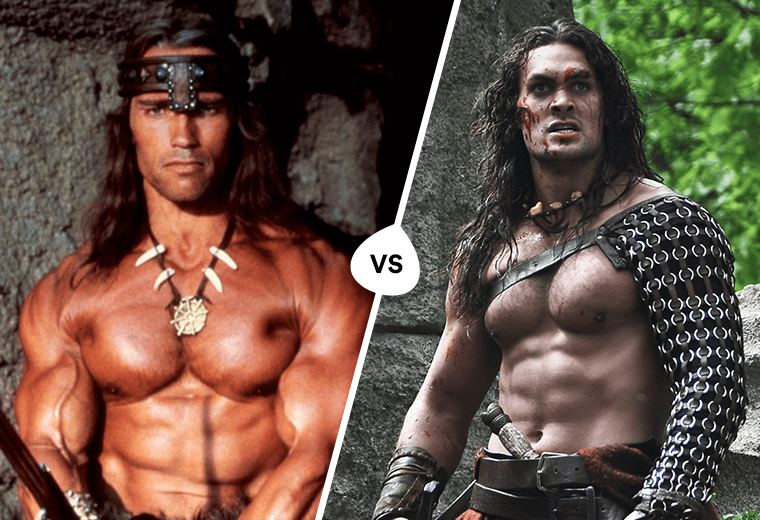 The new trend of remaking Arnie's action movies hasn't exactly yielded great results so far. And how could it! No-one could possibly replace the hulking great superstar. Slipping into Conan's chainmail is hunk Jason Momoa, whose previous credits include Game of Thrones (awesome) and Baywatch Hawaii (not so awesome). But when it comes to the crunch, you just can't beat the Austrian Oak in a straight-up swordfight.
Winner: ORIGINAL
Arthur (1981) vs Arthur (2011)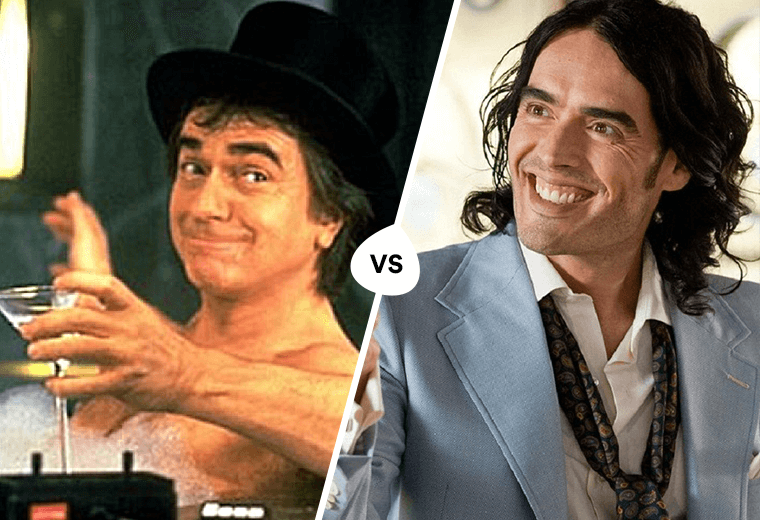 Russell Brand: love him or loathe him, you can't deny he has charisma by the bucket load. This quality certainly helped him step into Dudley Moore's shoes for the remake of Arthur. Brand raised a few giggles with his childish millionaire shtick, but Dudley Moore's comic timing remains unsurpassed. The fact Brand probably does live a lavish, Arthurian lifestyle makes him harder to feel for...
Winner: ORIGINAL
Clash of the Titans (1981) vs Clash of the Titans (2010)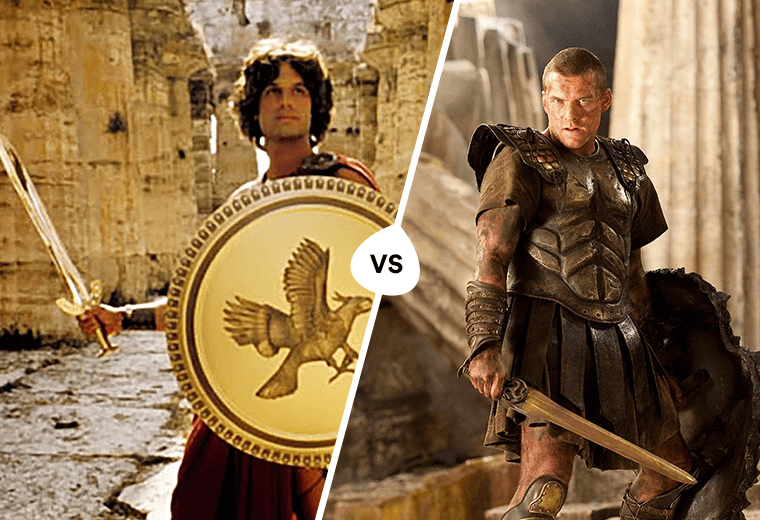 The original Clash of the Titans was revolutionary at the time, thanks to Ray Harryhausen's unique stop-motion animation which brought the demons of Hades to life. Louis Leterrier's retread, however, had a nu-metal soundtrack, manky 3D and Avatar's Sam Worthington with a buzzcut. We'll go classic Clash every time!
Winner: ORIGINAL
The Karate Kid (1984) vs The Karate Kid (2010)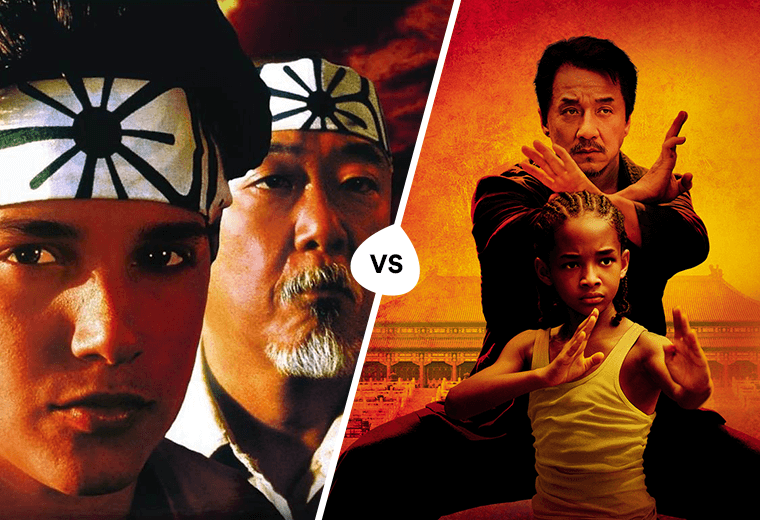 Credit where it's due, we thought the remake of 80s classic The Karate Kid was way better than expected. When it comes down to the final showdown, however, Daniel Larusso and his epic crane kick are capable of felling any foe, and as much as we love Jackie Chan, he's no Mr Miyagi.
Winner: ORIGINAL
Let the Right One in (2007) vs Let Me In (2010)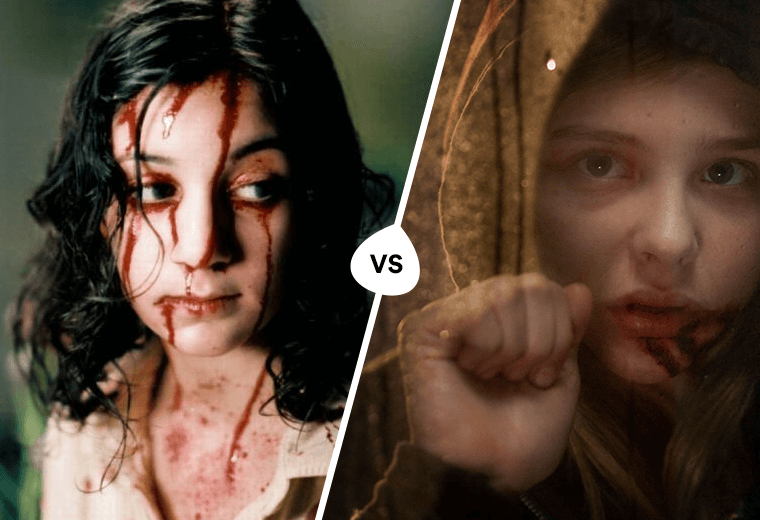 As horror remakes go, Let Me In is one of the better ones, with Cloverfield director Matt Reeves showing a decent appreciation of the Swedish original. He even added an awesome car crash. However, the 2007 version is a stone-cold vampire classic, and no matter how good Let Me In was, it wouldn't have existed without Let the Right One In. We'd like to call it a tie, but Sweden beats USA every time.
Winner: ORIGINAL
Predators (1987) vs Predator (2010)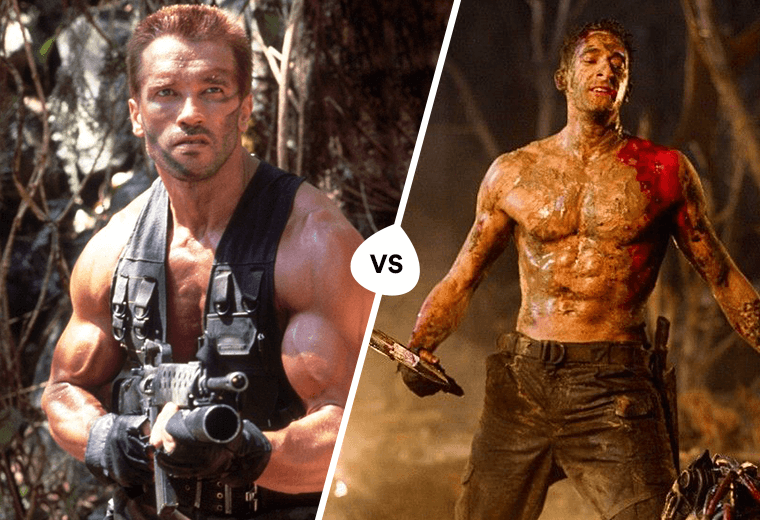 It's a remake masquerading as a long-lost sequel, but how does Predators, Robert Rodriguez's take on the alien hunter franchise, compare to the Arnie original? Surprisingly well, actually, but 'that guy from The Pianist' hardly commands the screen like Schwarzenegger and we could have done without the Predator dogs. There's the nagging sense we've seen it all before…
Winner: ORIGINAL
King Kong (1933) vs King Kong (2005)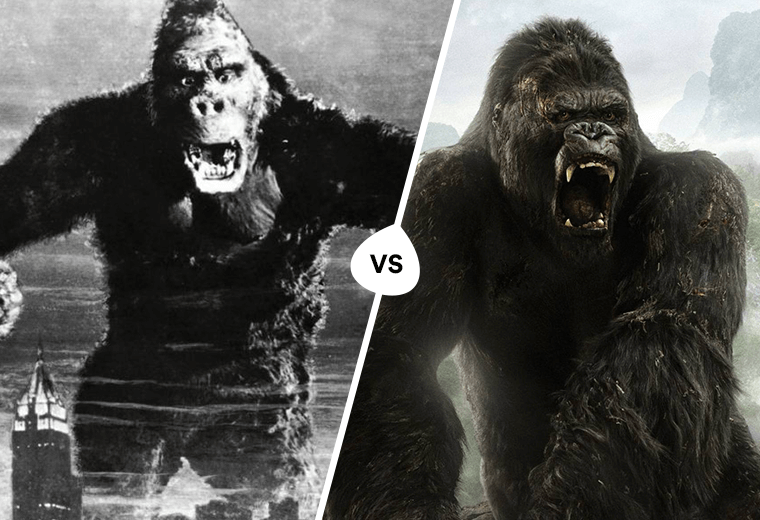 There's no question the 1933 original beats the terrible 1976 version hands down. But King Kong's clunky model work looks rather laughable compared to the hi-tech CGI motion capture Peter Jackson used in his interpretation, a device that actually made you care for the big ape as he went bananas. Even so, you can't beat the pathos of the original.
Winner: ORIGINAL
Ringu (1998) vs The Ring (2002)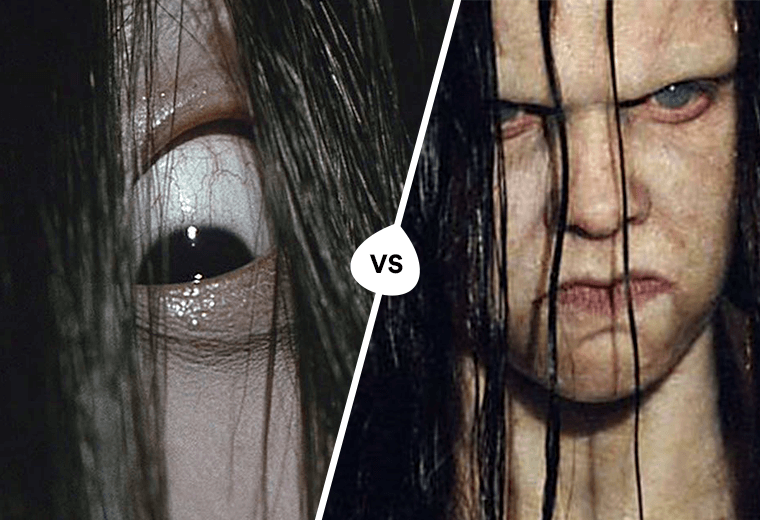 With Naomi Watts in the lead role and some genuinely scary moments, Gore Verbinski's 2002 remake of 1998 J-horror Ringu has a lot to recommend it. But frankly, we reckon Hideo Nakata's film, with its Kabuki villainess and eerie ocular close-ups, is a much more atmospheric scare-fest.
Winner: ORIGINAL
The Italian Job (1969) vs The Italian Job (2003)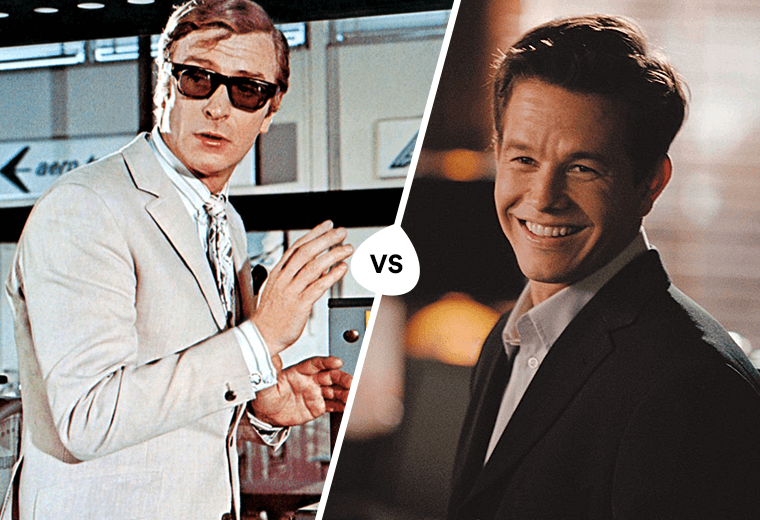 Whoever thought Michael Caine's jaunty Cockney caper could be successfully recreated in America with new-fangled Minis and a cast headed by Mark Wahlberg? Unfortunately, not only did the new Italian Job's job not take place in Italy, but director F Gary Gray also forgot to blow the bloody doors off. It sort of goes without saying that Mark Wahlberg is no Michael Caine, doesn't it?
Winner: ORIGINAL
Ocean's 11 (1960) vs Ocean's Eleven (2001)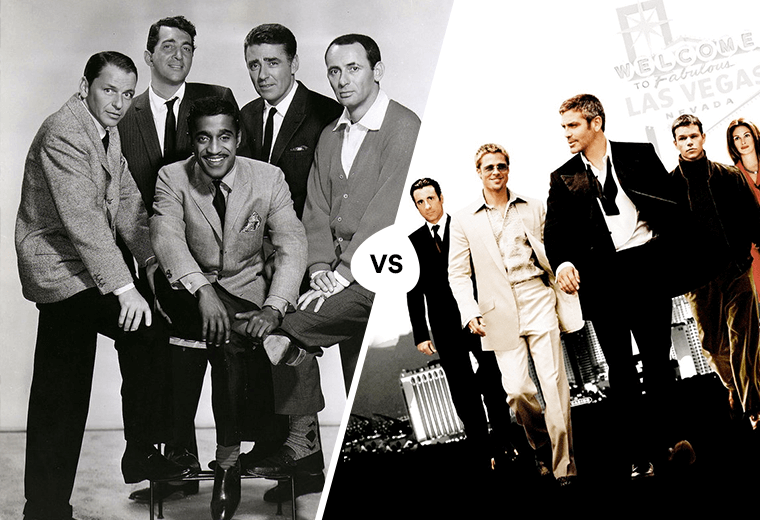 The 1960 version of Ocean's Eleven was a sloppy excuse for Frank Sinatra's Rat Pack to hang out in Vegas. The remake is far slicker, with an all-star cast, a story that keeps you guessing and classy direction from Steven Soderbergh. If you can erase all memories of the smugger-than-thou sequel, George Clooney's Ocean's Eleven scores highest.
Winner: REMAKE
Psycho (1960) vs Psycho (1998)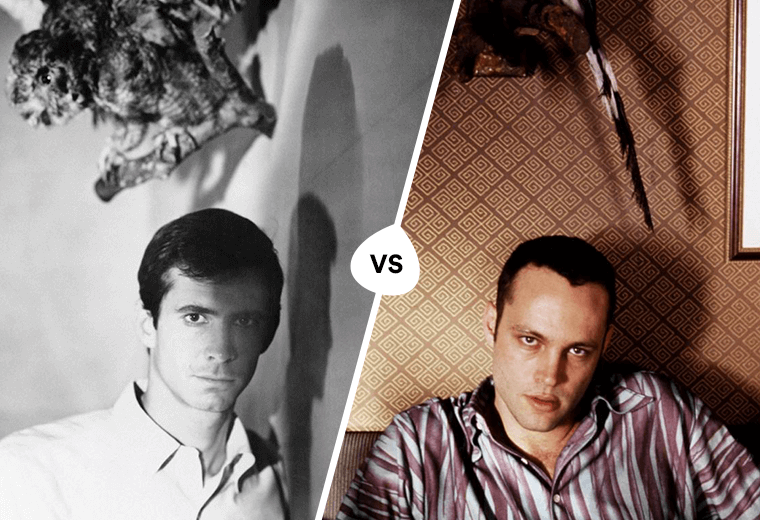 It's hard to think what was going through Gus Van Sant's mind when he decided to make a shot-for-shot colour version of Alfred Hitchcock's 1960 masterpiece Psycho. And we really can't imagine what he was thinking when he cast Vince Vaughn as Norman Bates. Did he possibly believe he'd produce its equal? What could the director have hoped to achieve? It's ultra-bizarre. Switch to Hitch every time!
Winner: ORIGINAL
The Texas Chainsaw Massacre (1974) vs The Texas Chainsaw Massacre (2003)
The clever thing about Tobe Hooper's The Texas Chainsaw Massacre was that most of its horror took place off screen. That's something that evaded this Michael Bay-produced rehash, which puts all of Leatherface's nastiness front and centre to stomach-churning effect.
Winner: ORIGINAL
Casino Royale (1967) vs Casino Royale (2006)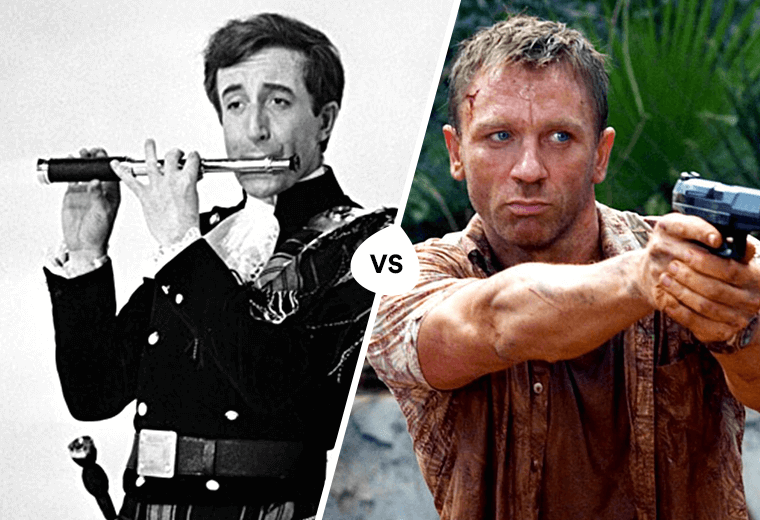 A star-laden comedy made to cash in on the Bond boom of the 1960s, the original Casino is bewildering when you watch it today (it's good fun though). Thank goodness that Daniel Craig came along in 2006 with an exciting, tough Casino Royale overhaul that redeemed the title, re-invigorated the franchise and made 007 seem cool again. Quite the achievement!
Winner: REMAKE
Dawn of the Dead (1978) vs Dawn of the Dead (2004)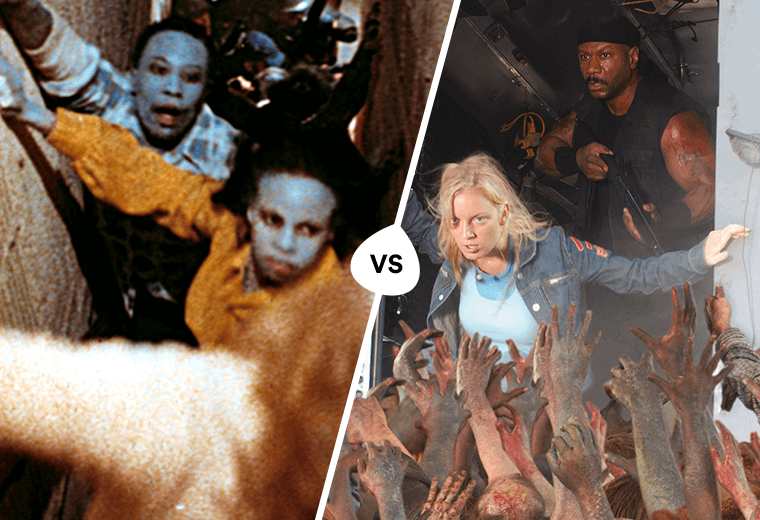 George Romero's classic zombie flick was laden with social commentary and relatable characters – not just zombies. The same can't be said for the remake, which may have had plenty of action, but was rather shallow in every other respect.
Winner: ORIGINAL
The Taking of Pelham One Two Three (1974) vs The Taking of Pelham 123 (2009)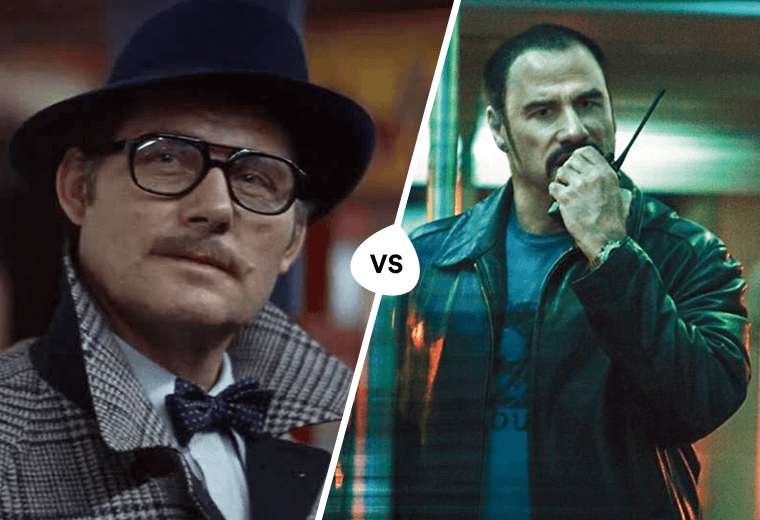 Did you know that Denzel Washington and John Travolta were reprising characters first played by Walter Matthau and Robert Shaw in the original film? We didn't until we chanced across the original… and realised that the remake is barely a patch on Joseph Sargent's original masterpiece.
Winner: ORIGINAL
Internal Affairs (2002) vs The Departed (2006)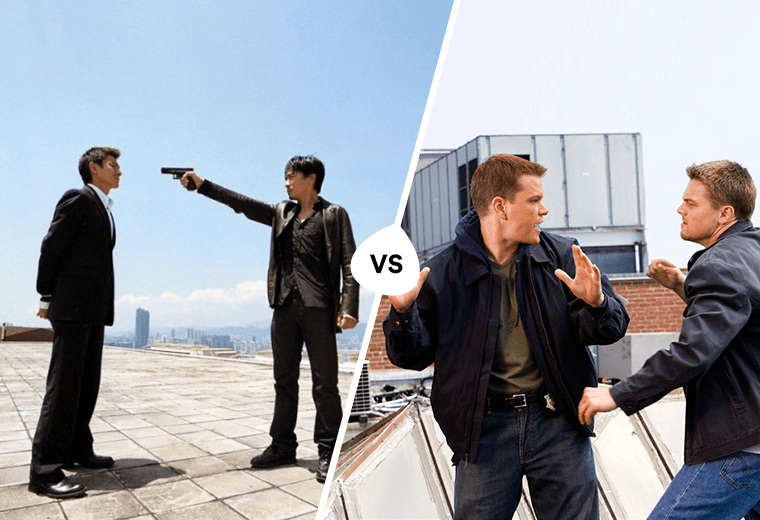 Released in 2002, Infernal Affairs was a slick Hong Kong action film that spawned a pair of sequels. It took Martin Scorsese, though, to turn its tale of rival moles into a multi-Oscar winner, aided by intense performances from Leonardo DiCaprio and Matt Damon (not to mention an unhinged one from Jack Nicholson). The Departed departs the victor.
Winner: REMAKE
The Fly (1958) vs The Fly (1986)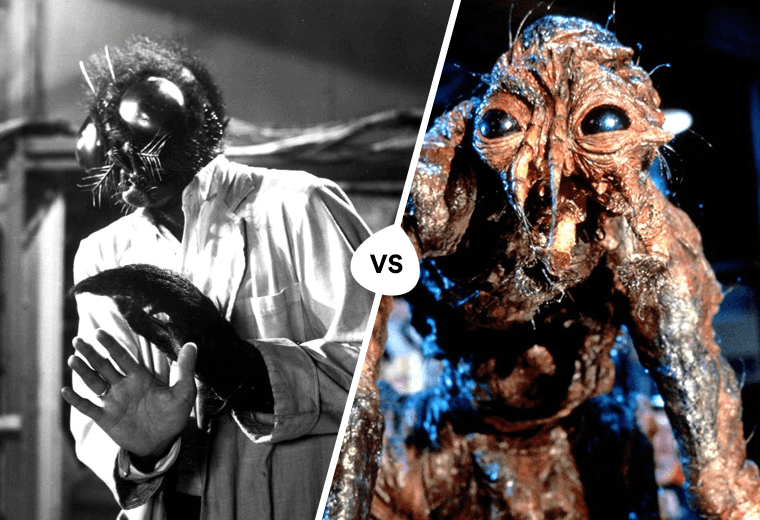 Gory, grotesque yet strangely moving, David Cronenberg's 1986 remake of 1958 horror movie The Fly is a lesson on how to turn a trashy slice of camp exploitation into art. The original film's primitive effects also can't hold a candle to Jeff Goldblum's slimy, visceral metamorphosis. A rare remake that does everything right and improves on every aspect.
Winner: REMAKE
Scarface (1932) vs Scarface (1983)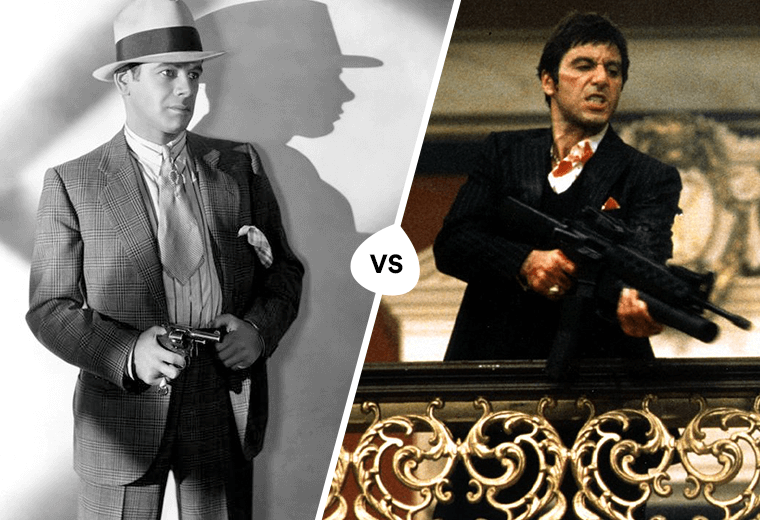 Transparently based on the rise of Al Capone, Howard Hawks' 1932 gangster picture Scarface cast Paul Muni as the crazed mobster with the scarred visage. But we think it doesn't get any better than Al Pacino's Cuban drug baron, a performance for the ages in Brian De Palma's astonishing 1983 epic. Say hello to our little friend!
Winner: REMAKE
The Thing from Another World (1951) vs The Thing (1982)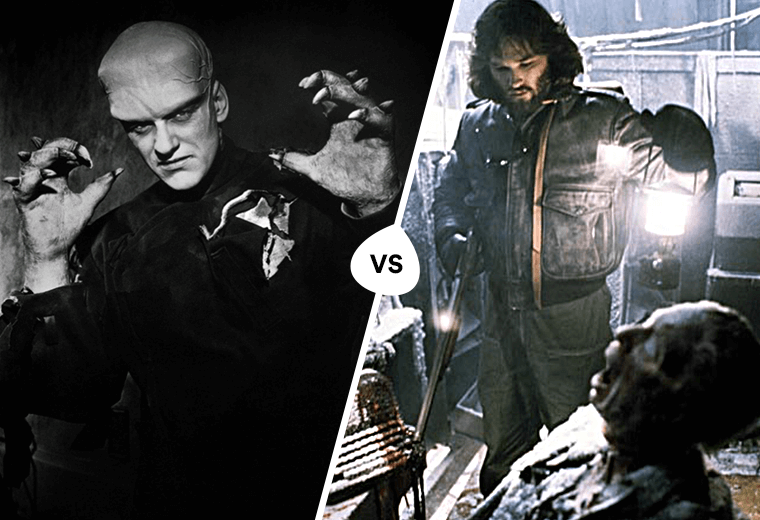 Released in 1951, The Thing from Another World ingeniously played on Cold War fears with its tale of an evil alien wreaking havoc at a remote Arctic research station. By 1982, SFX had advanced enough for John Carpenter to transform it into The Thing – a spectacularly entertaining, gross-out thrill ride. Hollywood churned out another remake/prequel of the same name, but we thought it was nowhere near as good.
Winner: REMAKE