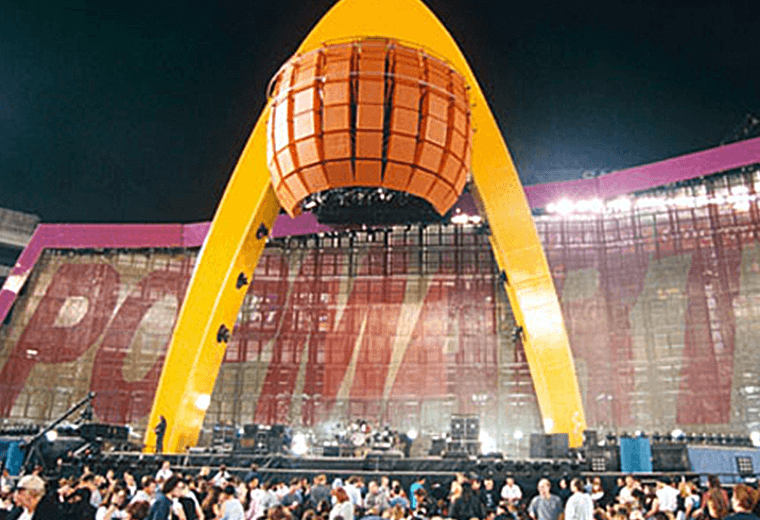 Many of us have nightmares about getting stuck in a lift or locked in a toilet, but only four people have experienced the living horror of being trapped inside a 40ft, malfunctioning, mechanical lemon. Those people happen to be U2, who were supposed to emerge from the huge fruit during their 1992 Popmart extravaganza in Oslo. Unfortunately, the situation quickly turned sour when they got trapped inside.
The release of Michael Jackson's greatest hits collection in 1995 marked a high point in the art of self-promotion. He commissioned a dozen 50ft tall statues of himself, and even floated one down the Thames on a barge. If only they'd turned into giant robots like in his Mega Drive game… Now THAT would have been bad.
AC/DC fail to predict a riot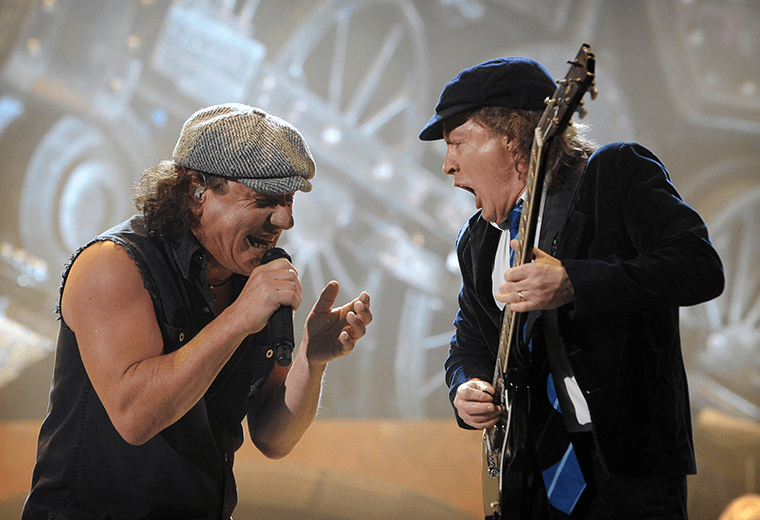 AC/DC had the inspired idea of playing a trick on their Australian fans by hiring some actors to impersonate police officers who would then arrest the legendary rockers onstage. Alas, the hardcore Sydney audience was so angered that they rioted, causing the real police to be called. The situation got even more surreal when singer Bon Scott started a fight with someone who he believed to be a fake cop, only to discover it was a genuine officer. Oops!
The Darkness… Need we say more?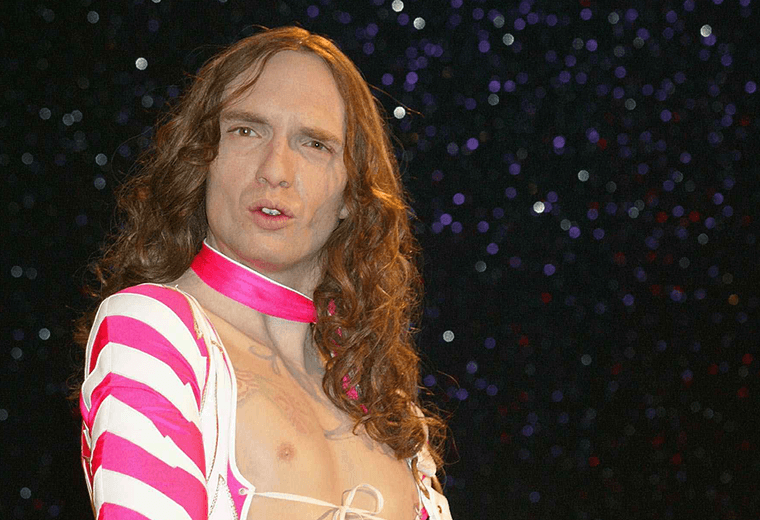 We're still not sure if it was coincidence or divine mischief that made The Darkness into a real life Spinal Tap during their brief spell of success. Not only was singer Justin Hawkins engaged to his manager, fond of squeezing into absurd spandex catsuits and fussy about how his sandwiches were presented, he also talked like David St Hubbins. "Less is more? That's b****cks," he once said. "More is more. That's why it's called 'more.' If it was actually less, it'd be called 'less.'" Well, you can't fault the man's logic.
Belly-flopping into the mosh pit and crowd-surfing your way back onstage has become a regular feature of many rock gigs. Alas, rap concerts don't feature the same level of audience participation. Or at least they didn't when Sean 'P Diddy' Combs attempted a stage dive in an Ibiza nightclub. Instead of catching the hip-hop tycoon, fans stepped aside and Diddy slammed to the floor.
The true story of Stonehenge and the dwarf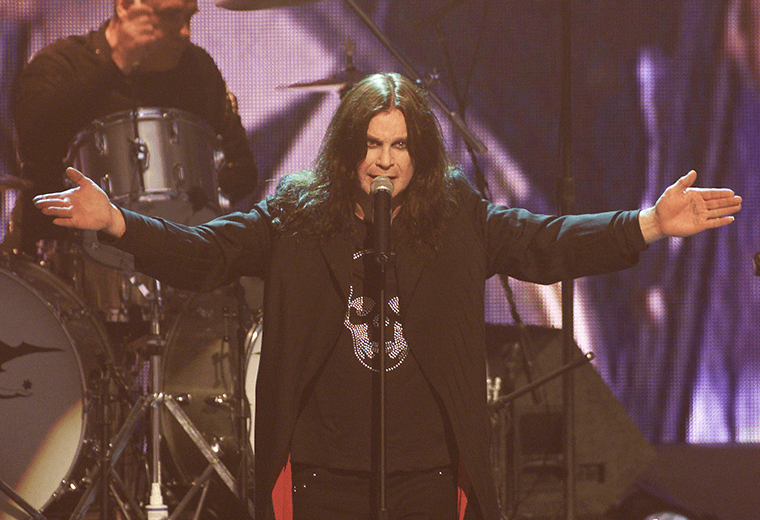 Spinal Tap's Stonehenge scene is based on Black Sabbath's 1983 Born Again tour. Asked for ideas, guitarist Geezer Butler suggested a life-size replica of the sacred stones, a dwarf in a red leotard and some monks. The band spent £40,000 on the stones, but they were so big only one of them could fit inside any of the venues. The whole exercise was rendered useless on the first few dates as dry ice covered the whole sorry spectacle.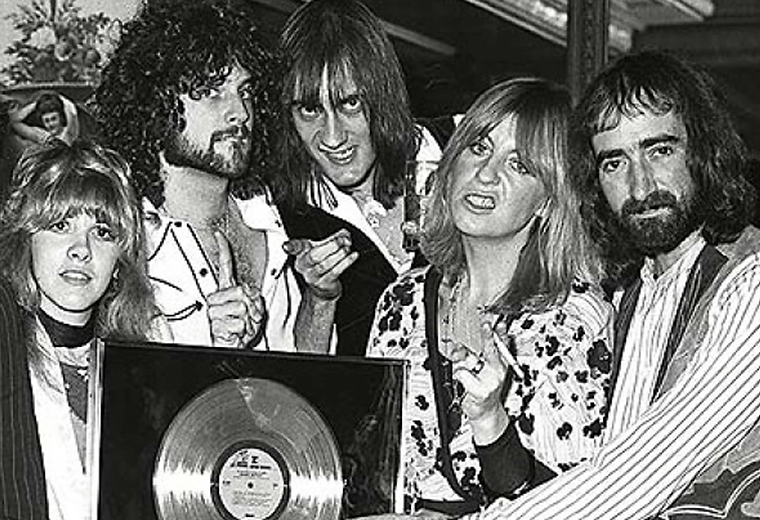 In 1975, Billy Preston, session musician with The Rolling Stones, fell into the audience when a blow-up dragon knocked him off his feet. But few can match the humiliating fate of Fleetwood Mac on their 1977 tour when they incorporated a 70ft, inflatable penguin into their act. Alas, just as real penguins can't fly, this one wouldn't inflate no matter how much air was pumped in. It would just end up drooping flaccidly across the back of the stage after a couple of songs. Somebody p-p-p-pick up that penguin!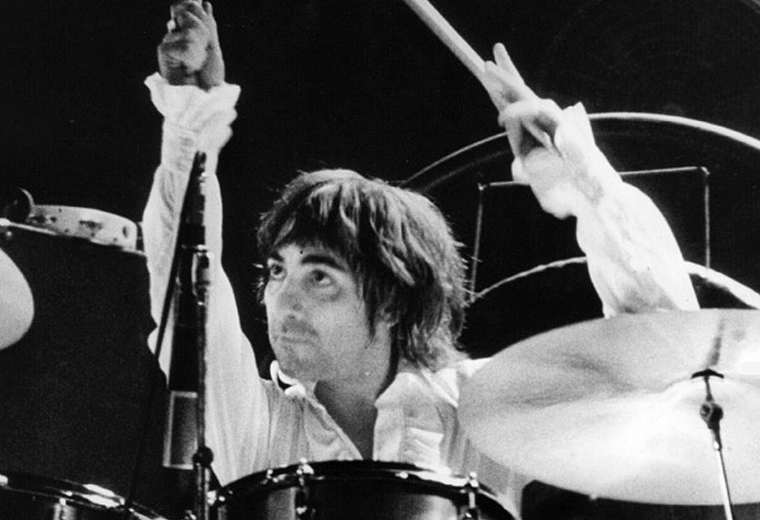 The Who had their very own exploding drummer in legendary wild man Keith Moon. His finest moment was during a US TV appearance on The Smother Brothers Comedy Hour. He rigged some explosives to his bass drum for a special climax to their performance of My Generation and, overdoing it just a little, the resulting explosion was so fierce it blew Roger Daltrey into the air. Must have looked very rock and roll though!
Def Leppard? More like Dumb Leppard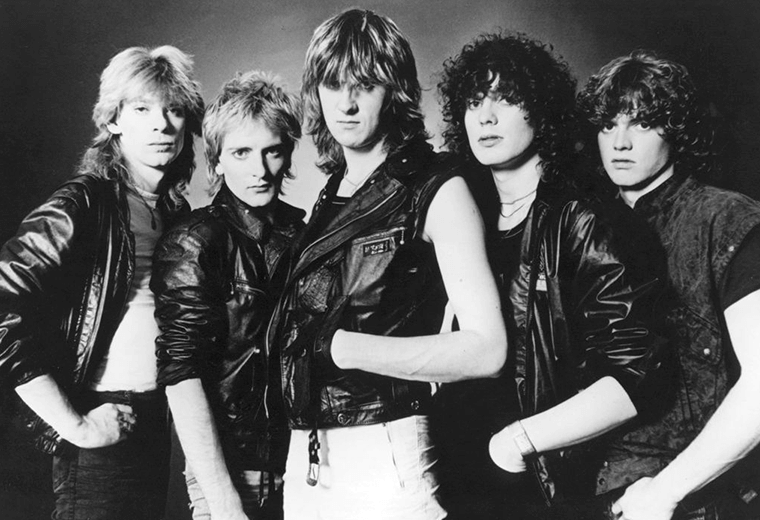 Def Leppard have often been compared to Spinal Tap – the lyrics, the drummer's car accident, the terrible album sleeves – but Meatloaf collaborator Jim Steinman didn't believe it until he was drafted in to produce their follow up to Pyromania in Dublin. "This is great for me," he said to the band. "I'm finally in the land of James Joyce and Yeats. These guys are idols of mine. You guys feel that at all?" And they said, "No, we haven't had a chance to meet any of the local musicians yet."
What's funny about Spinal Tap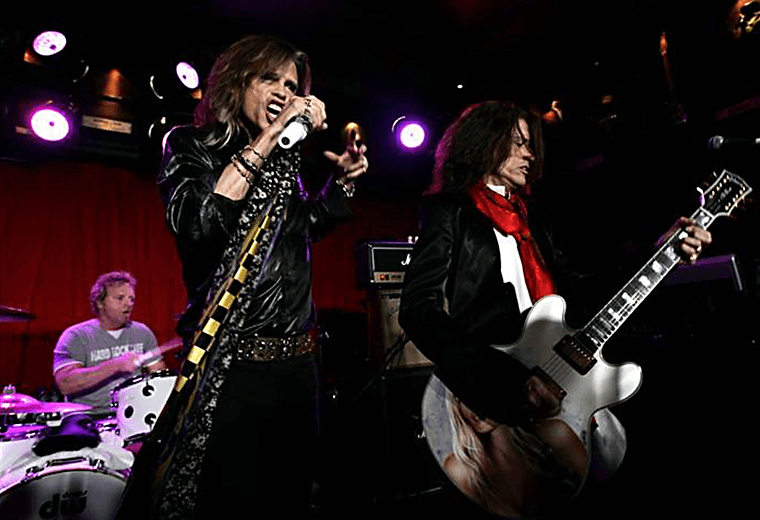 When he first saw This Is Spinal Tap, Aerosmith singer Steve Tyler couldn't understand what the big joke was. And who can blame him? Aerosmith lived the ludicrous rock'n'roll dream, crashing fast cars, smashing up hotel rooms and hoovering up most of South America's illicit harvest. For Steve, life was simply a non-stop Spinal Tap extravaganza.