What would life be like without Star Trek? The original TV show was responsible for inspiring inventions (such as the automatic door), pushing boundaries (such as the first interracial kiss on telly), and kick-starting the careers of many great actors. But where are those Trek stars now? Let's find out…
Captain Kirk (William Shatner)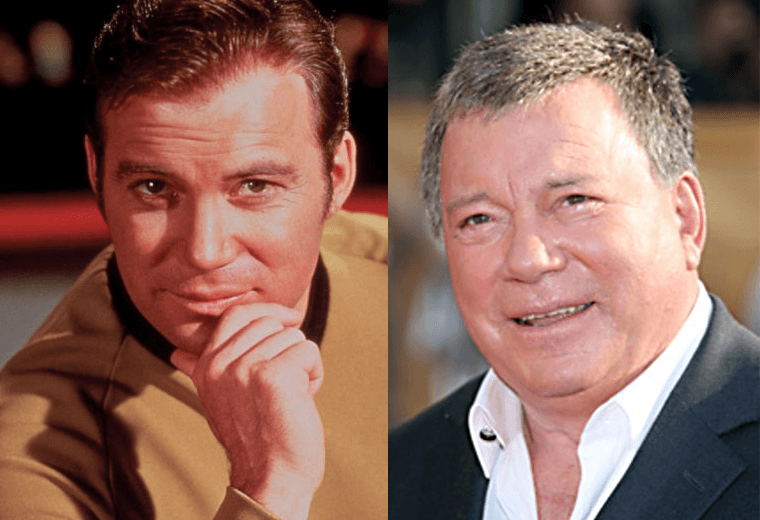 After Kirk finally kicked the bucket in Star Trek: Generations, William Shatner returned to the small screen to play the eccentric Denny Crane in Boston Legal. He also found time to write his autobiography, start a popular Twitter page and open a paintball recreation centre.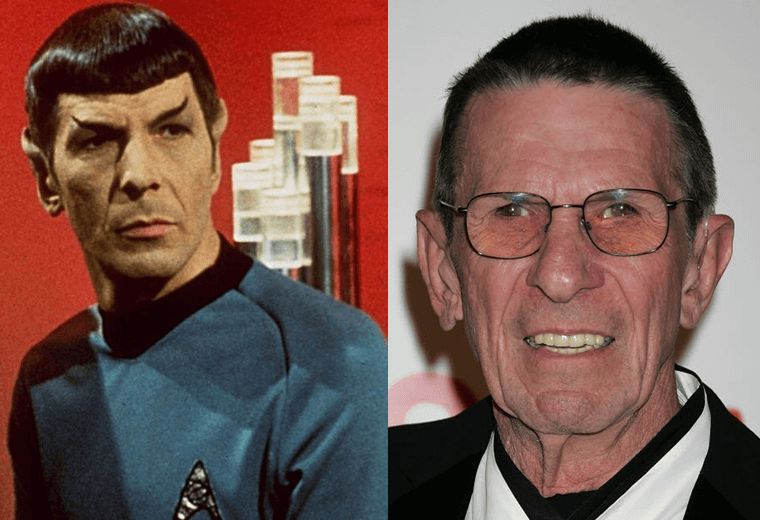 Three Men and a Baby apart, Nimoy's directing career didn't exactly set the world alight. He returned as Spock once again in a cameo in the J.J. Abrams Star Trek film, and also appeared as the main villain in TV sci-fi Fringe. Sadly, our favourite Vulcan passed away in 2015.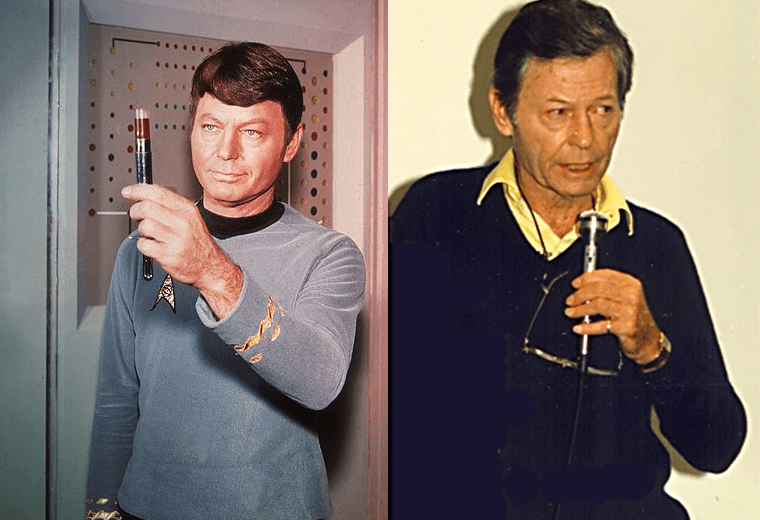 A former western star, DeForest never really lived down playing the Enterprise's crusty doctor Leonard 'Bones' McCoy, and instead spent most of his post-Trek years writing poetry. Sadly, Kelly is another old Star Trek favourite who passed away, this time in 1999.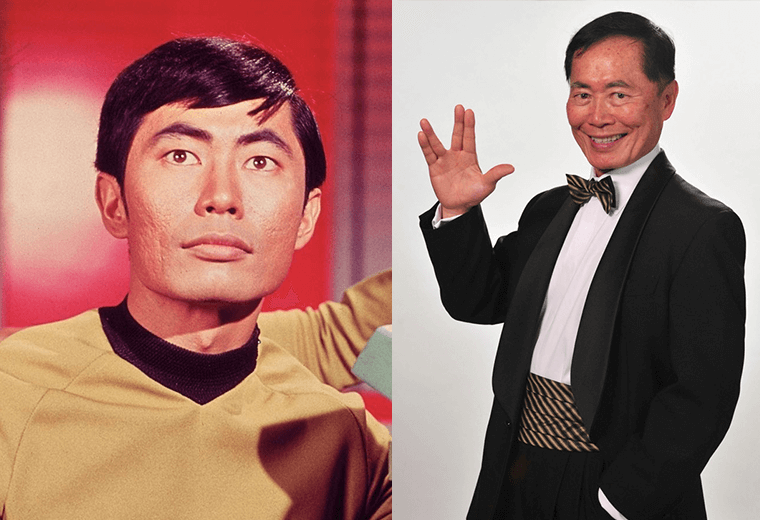 Last seen charming the nation in I'm A Celebrity..., the man better known as helmsman Hikaru Sulu recently popped up as Hiro's father in TV sci-fi Heroes. Always broaching new horizons, George and his partner Brad were one of the first gay couples to get a marriage licence in the US in 2008.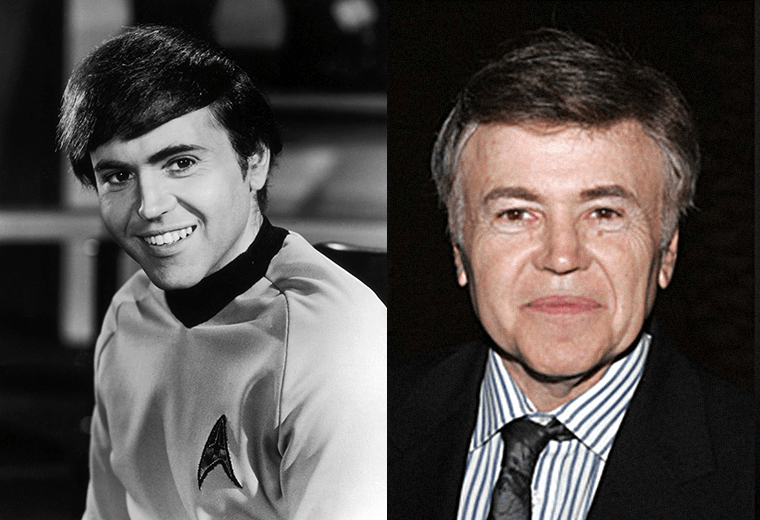 The original Pavel Chekov has maintained his Trek links, making a cameo appearance in fan-made spin-off New Voyages and serving as George Takei's best man at his wedding. He was also seen in 90s sci-fi series Babylon 5, but we'll always know him as Chekov!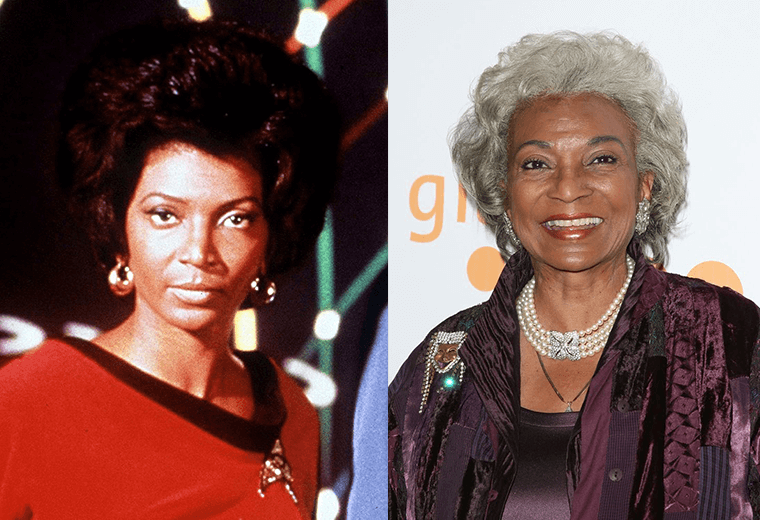 The former singer, dancer and model reprised her iconic role as communications officer Uhura in six Trek movies before joining former co-star George Takei in the cast of Heroes. She also played herself on two episodes of Futurama.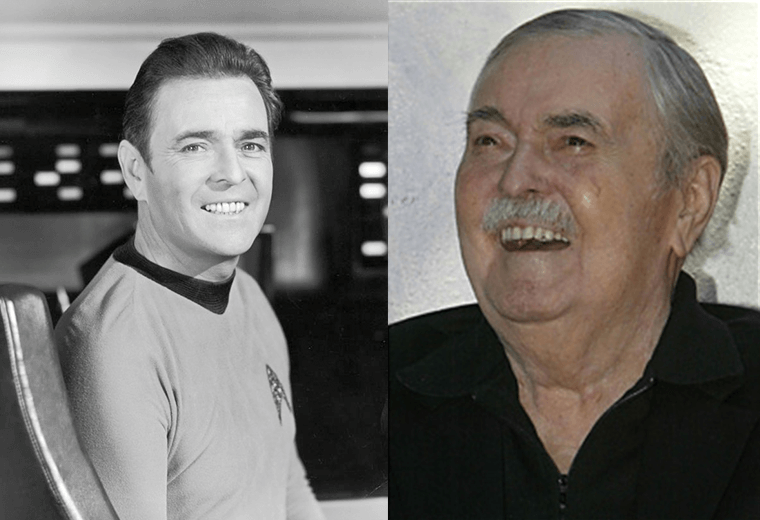 Did you know James Doohan was responsible for the invention of the Klingon and Vulcan languages? It's true! Sadly, James passed away in 2005 – but his Star Trek adventure didn't end there. His ashes have been rocketed into space a grand total of three times.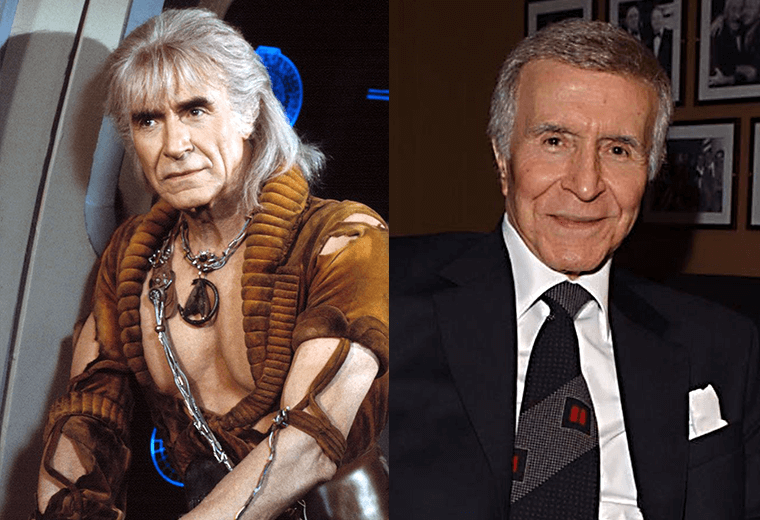 Between his two appearances as the villainous Khan Noonien Singh,the Mexican-born star was known for his role in 70s TV series Fantasy Island. He also played the main antagonist in the excellent comedy film The Naked Gun. Sadly, Ricardo passed away in 2009.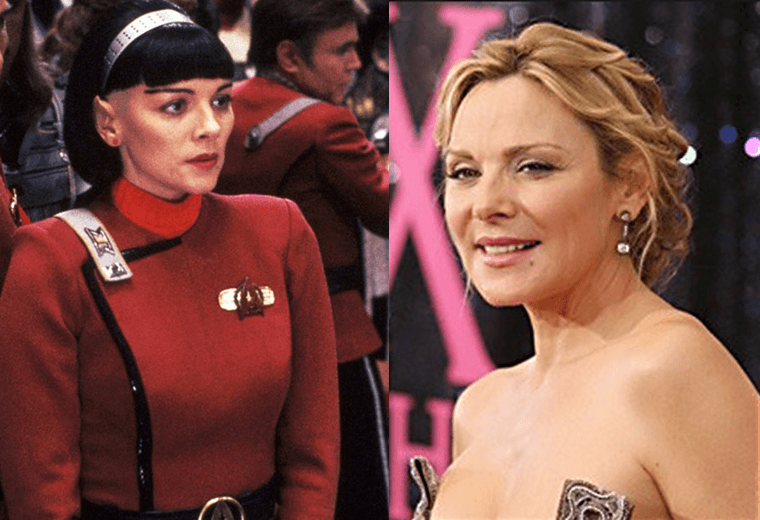 Post Mannequin, Kim Cattrall heated up the bridge as female Vulcan Lieutenant Valeris in Star Trek VI: The Undiscovered Country. It was to be but a fleeting voyage however. Cattrall eventually traded in her Starfleet uniform for Prada and Chanel in Sex And The City.
Captain Picard (Patrick Stewart)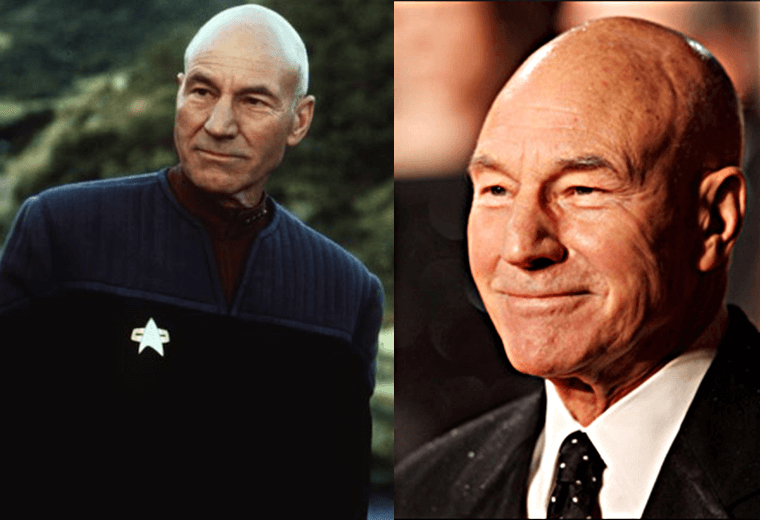 Since bidding farewell to captain Jean-Luc Picard in Nemesis, our favourite Star Trek captain Stewart (yep, he's totally our fave) has starred in the X-Men movies and an episode of Ricky Gervais Extras. Being an incredible Shakespearean actor, he's also appeared on stage many, many times.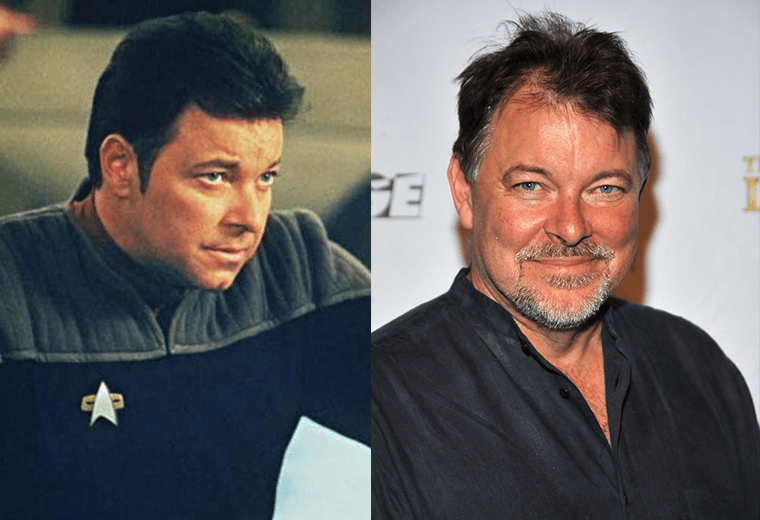 Stewart's bearded co-star won the nickname 'Two-Takes Frakes' for his efficient handling of 1996's First Contact. He went on to helm the 2004 film Thunderbirds before briefly resurrecting Commander Riker in the last episode of Star Trek spin-off Enterprise.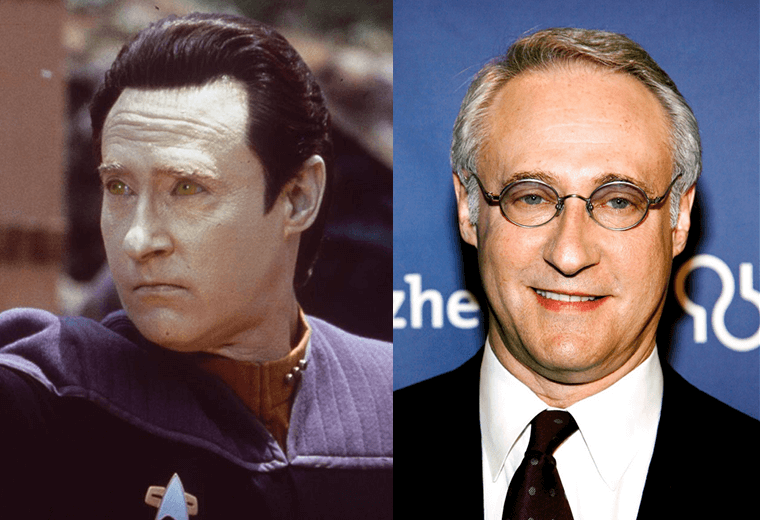 Like Frakes, Spiner turned up in Enterprise as a human ancestor of his android Data. He's also been seen in a host of movies, including the good (Independence Day, The Aviator), the bad (Superhero Movie) and the ugly (Hilary Duff's Material Girls).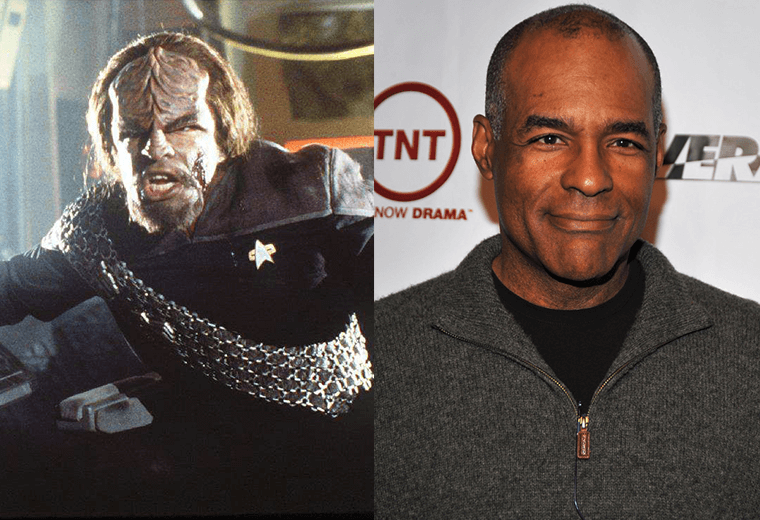 Unrecognisable without the make-up he donned to play Next Generation Klingon Worf, Dorn has since let his voice do the earning in Ben 10 and Duck Dodgers. He's also gone where several Trekkers have gone before by appearing in Heroes, as the US president. We'd certainly vote for a Klingon president!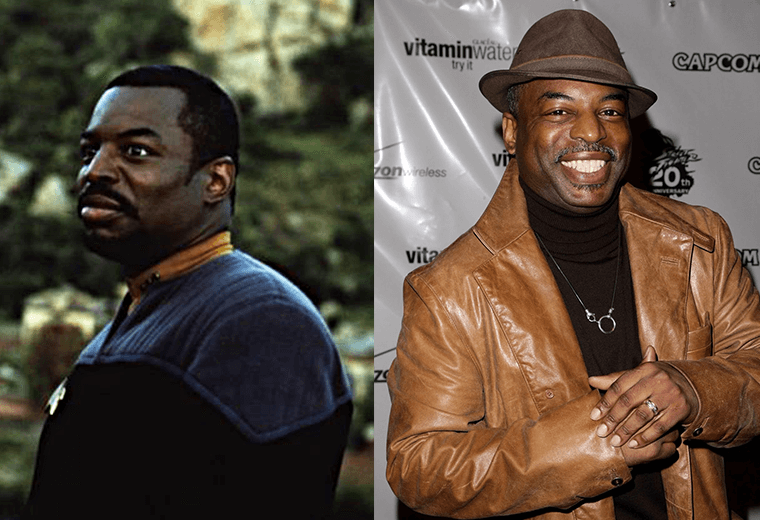 Having launched his directing career on Next Generation, Geordi La Forge now divides his time between playing poker and tweeting on Twitter – a pastime he took up after realising someone was impersonating him online. He's also quit smoking and now serves on the board of directors for the AIDS Research Alliance.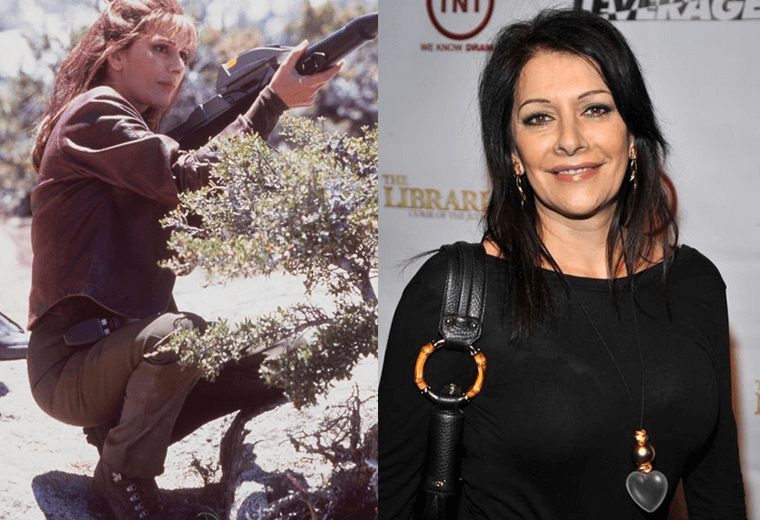 London-born Sirtis returned to these shores after Star Trek: Nemesis, turning up in Holby City and as the wife of a Persian shopkeeper in 2004's Crash. She also starred in football hooligan sequel Green Street 2 as a foul-mouthed prison guard.