Do or donut, there is no try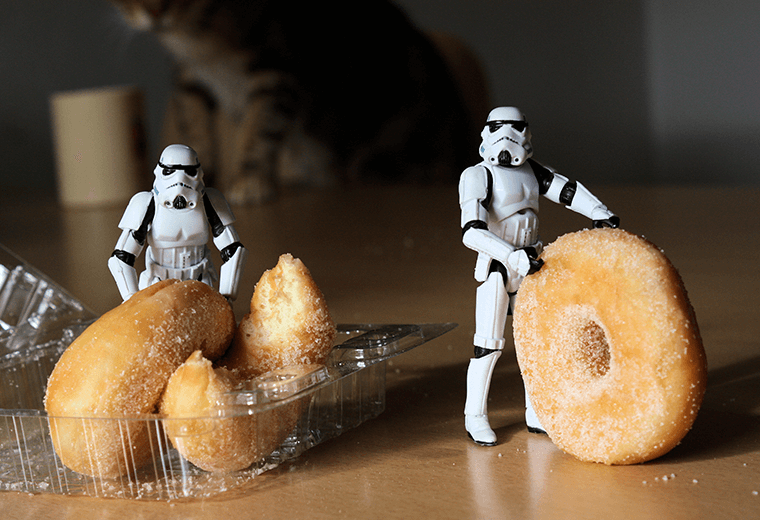 Sometimes when you've had a hard day at the Death Star, you just need a sugary treat. Wait a minute… These are not the donuts we were looking for!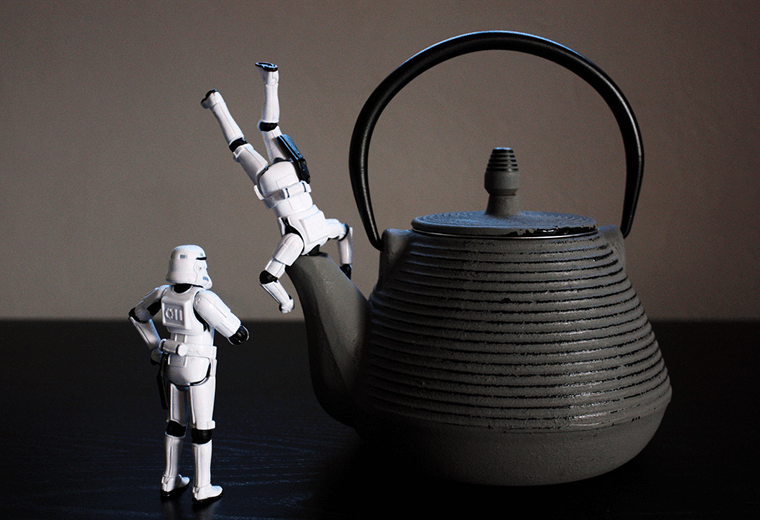 Not sure you're going to want to catch what's down there, chaps. Still, it's got to be better than the Sarlaac monster...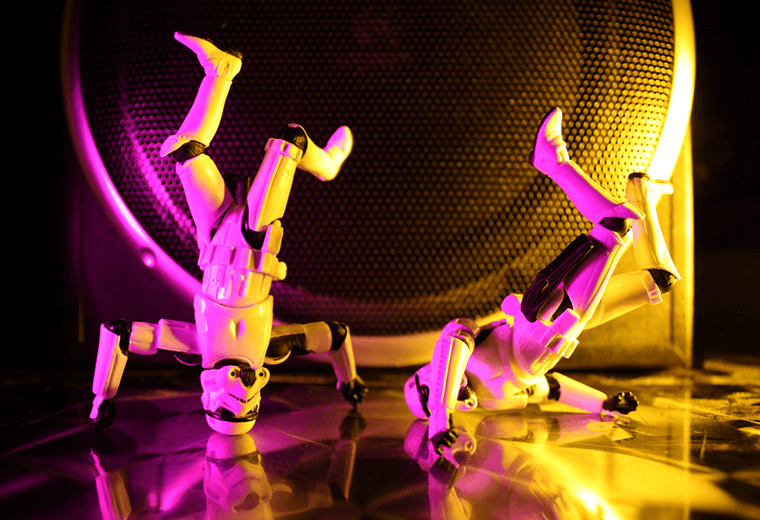 Stormtroopers sure do love to get down. Here they are pulling shapes to the sick base-lines of Level 42's Mark King. Get funky lads!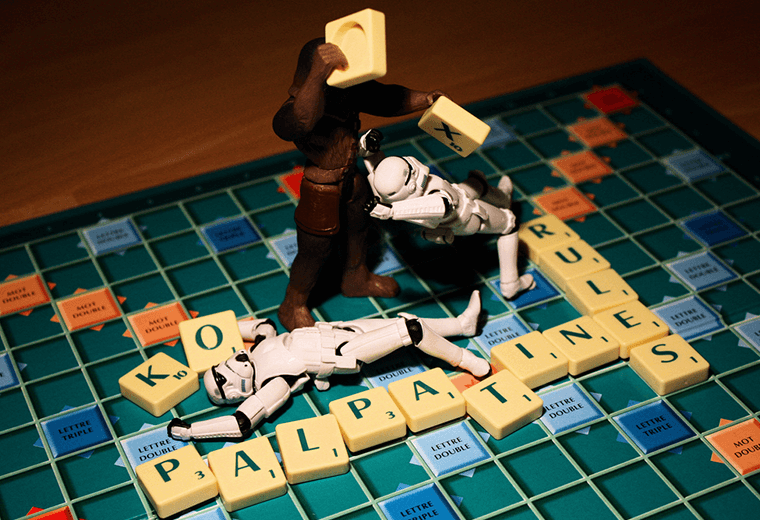 If you're going to play Scrabble with Chewie, the least you can do is cool it with the pro-Empire slogans. Silly Stormtroopers…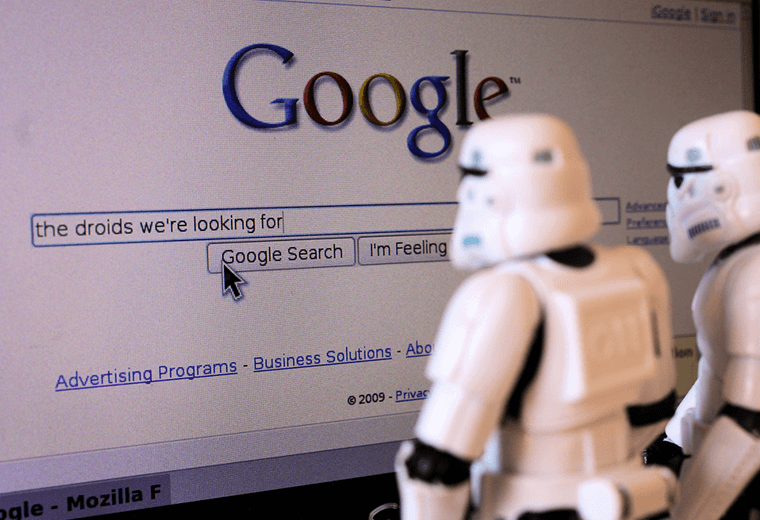 Aw, the poor guys are still hunting for those droids, brainwashed by Obi-Wan. Still, if anything can find them, it's Google. Feeling lucky, rebel scum?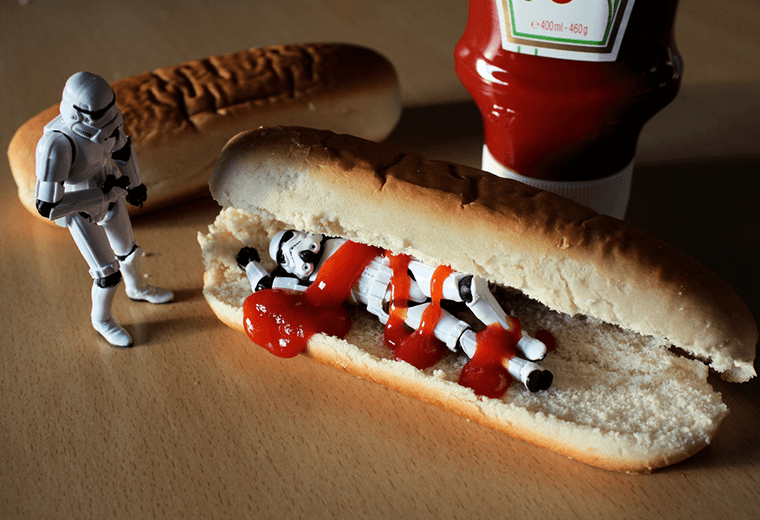 We're not too sure how this scenario came to be. Maybe Trooper number two thought he was climbing inside a tanning bed?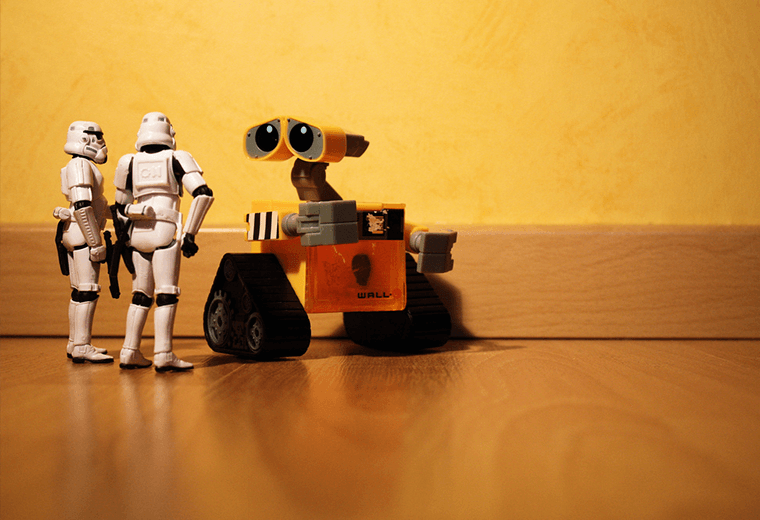 Sorry guys, I'm afraid WALL-E isn't the droid you're looking for either. He's just a mobile version of the trash compactor on the Death Star.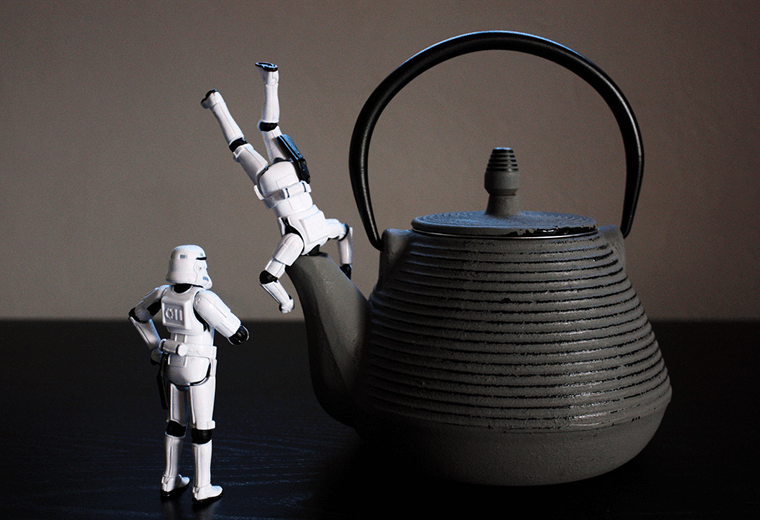 In the Star Wars universe, even simple tasks like making a cup of tea can be highly perilous. Thank god for that helmet.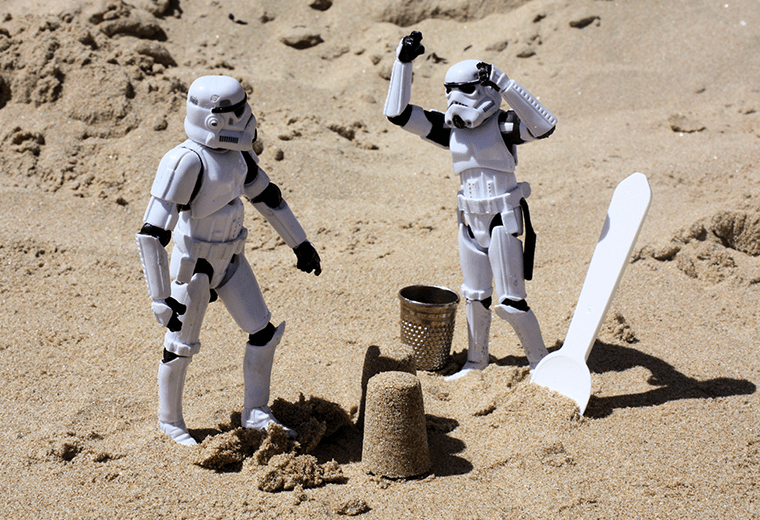 A friendly day away at the seaside swiftly turns into a rivalry over who can create the best sandcastle. Impressive, most impressive. Better watch out for sand-crawlers though…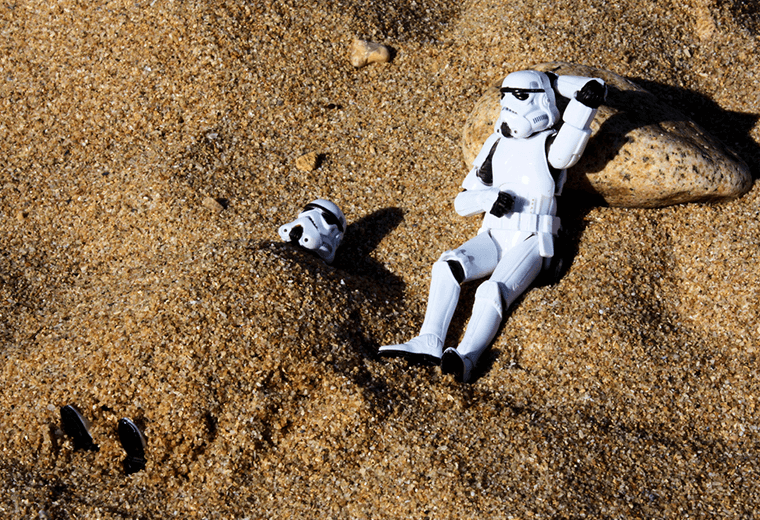 Well, that's what you get for kicking Trooper #2's sandcastle over! Better hope the lunar tide doesn't come in. Or a giant crab.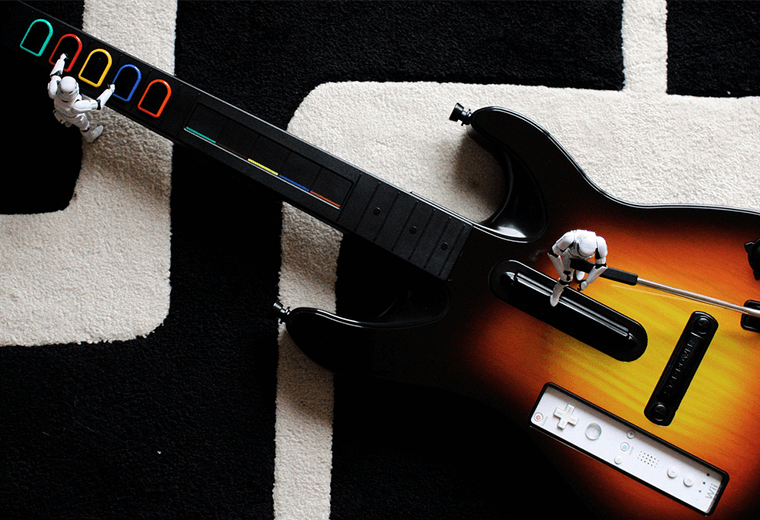 If they work together, these troopers might just unlock 'Sweet Child of Mine' on Hard Mode. Note the canny use of the whammy bar.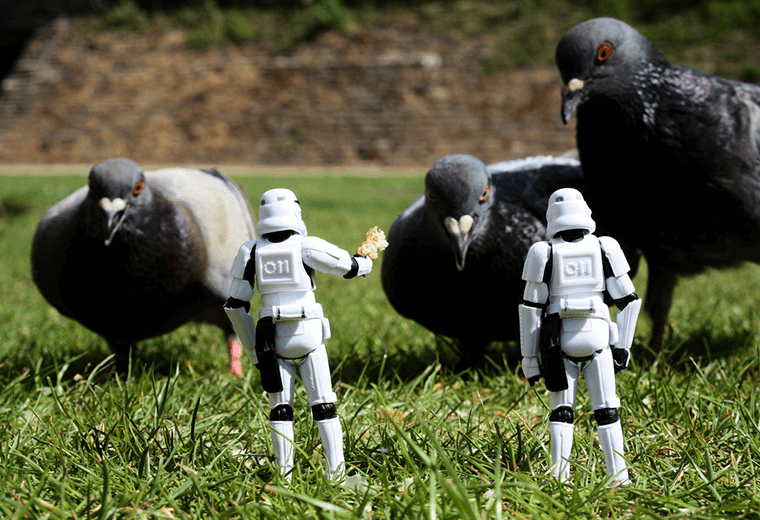 Our troopers attempt to tame a couple of wild pigeons in the absence of any Taun-tauns or Banthas to ride. Wonder if they can fly those back to the Death Star? Maybe the pigeons should be given some Stormtrooper helmets too.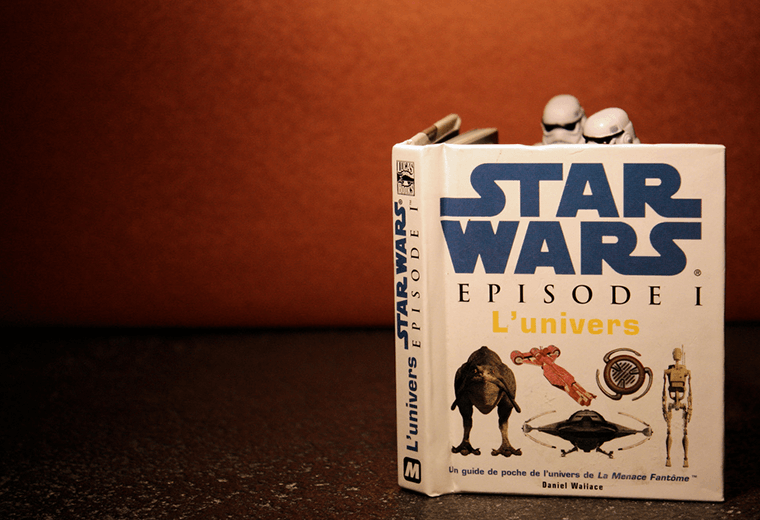 No time like the present to bone up on where you came from. We suggest you skip chapters I through III and move straight onto IV.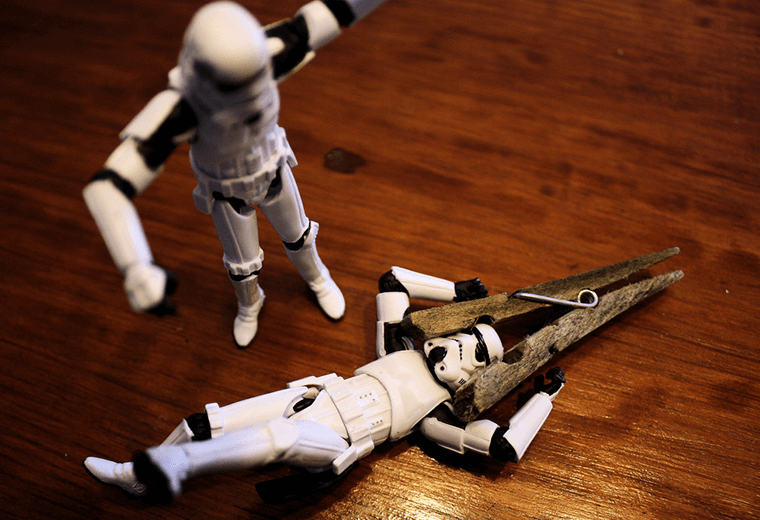 Even the most innocuous of household utensils can be deadly in the wrong hands. Was this the work of rebel scum? Or just an accident with the washing?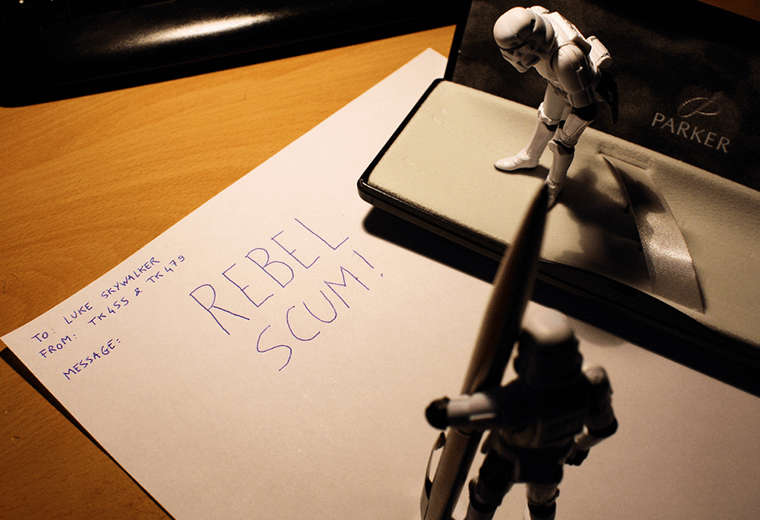 The Troopers team up to tell that Tattooine farm boy Luke Skywalker just what he can do with his lightsabre.
Draw me like one of your French girls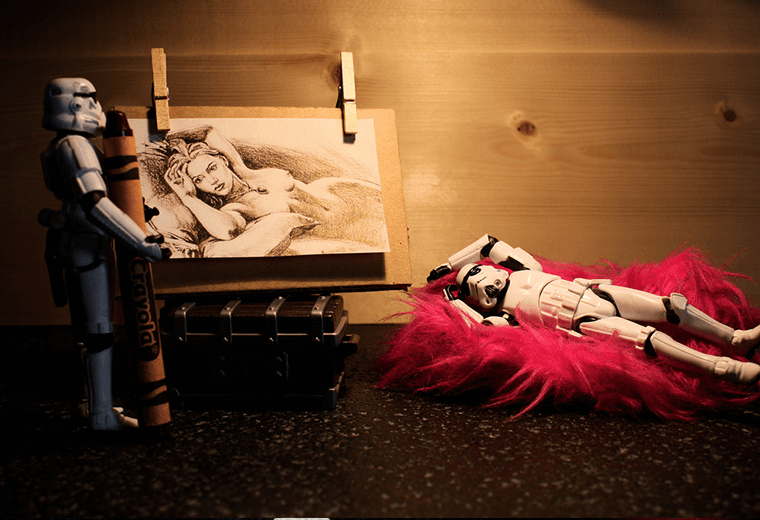 Whoops! Er... sorry guys, private moment. Just a bit of friendly criticsm, though - that pic looks more like Kate Winslet in Titanic. Or is Kate the one under the armour? Ohhh, spicy!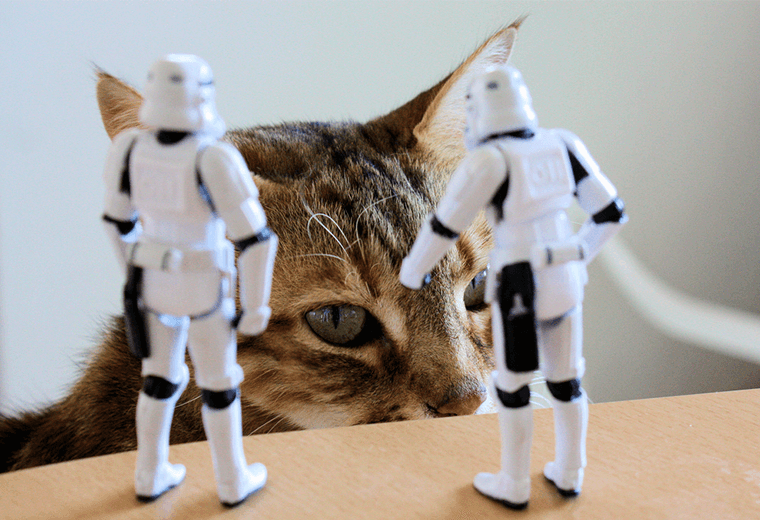 What strange animal is this? Could it be from the far-flung moons of Dagobah? The deep, dark forests of Kashyyyk, perhaps? And more importantly, is it hungry?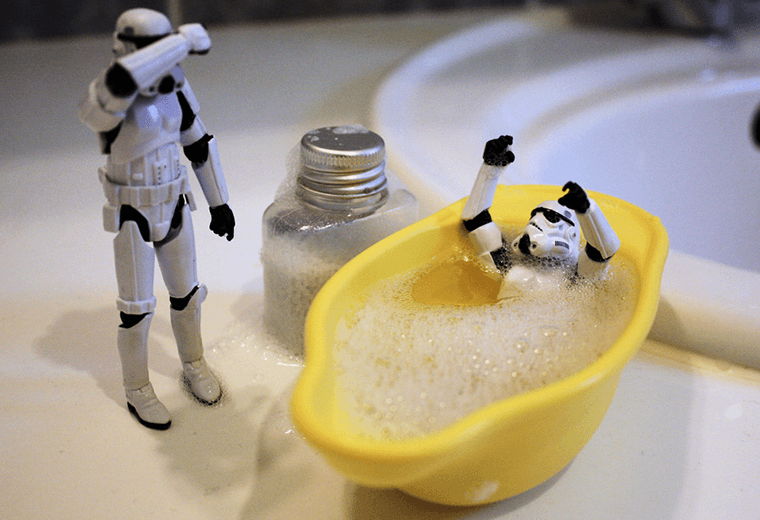 After a tough day battling the Rebel Alliance, you need to unwind in the tub with some space suds. One trooper to a bath though, fellas.