Hotel Transylvania 2 (2015)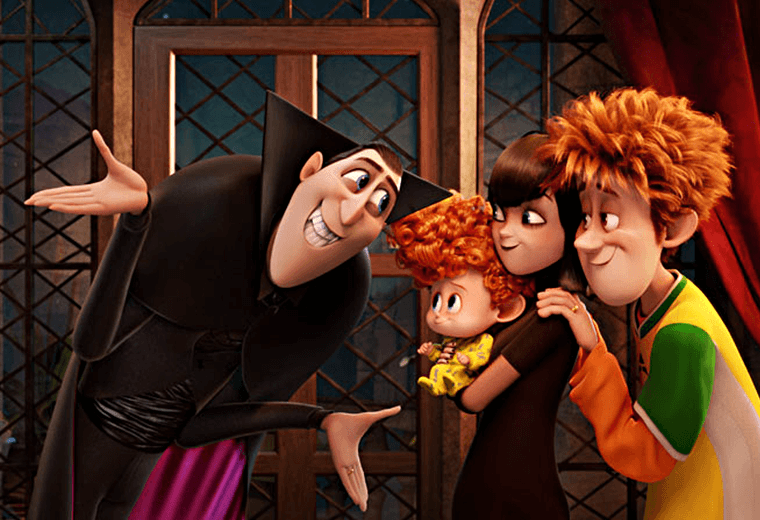 Hotel Transylvania 2 is director Genndy Tartakovsky's sequel to the 2012 hit. This time round, Count Dracula and his old school monster friends Frankenstein, Wayne the Wolf Man, and The Invisible Man have to try and bring out the little monster in Dracula's half-human, half-monster grandson before his daughter decides to leave the horror hotel for good.
Produced by Guillermo Del Toro and inspired by the Mexican holiday the Day of the Dead. This lively and colourful tale stars Diego Luna as a bullfighter and aspiring singer who's tricked into venturing into The Land of the Remembered, where he encounters all his dead ancestors. Featuring beautiful, detailed animation, wonderful character designs (the protagonists all resemble wooden puppets) and a delightful mariachi cover soundtrack, this is a very funny animated comedy that explores some dark themes in sensitive and imaginative fashion.
Hotel Transylvania (2012)
The first Hotel Transylvania movie centred on an over-protective Dracula trying to prevent his teenage daughter from falling for a goofy human backpacker. Fast-paced and featuring a ton of great verbal and visual gags, the film has a lot of fun with the rich history of monster movies. It even ends with Dracula rapping – something we never thought we'd see!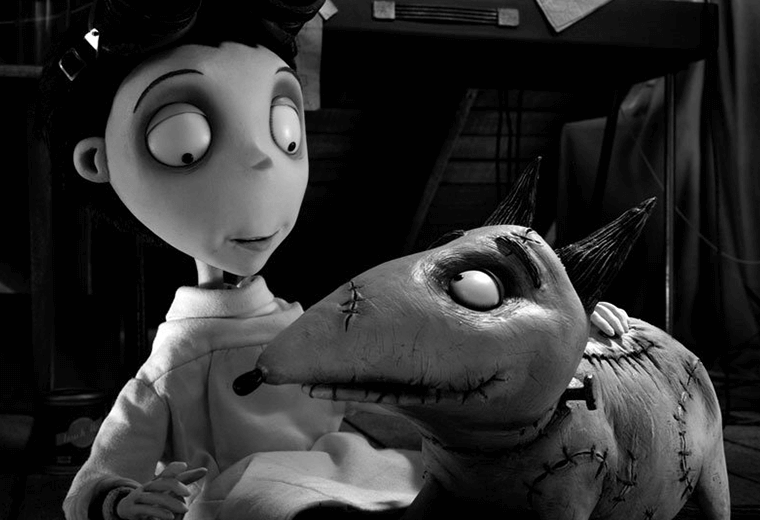 Stop-motion animation is the perfect format for a film about bringing a dead object to life. And so it proves for Tim Burton's wonderful Frankenweenie, based on his own 1984 short film about a boy who uses electricity and science to re-animate his dead dog, Sparky. Gorgeously animated and shot in beautiful black and white, this is one of Burton's most personal films, mixing thematic elements from his earlier movies and pulling off a series of delightful references to classic horror films. We can't recommend it highly enough!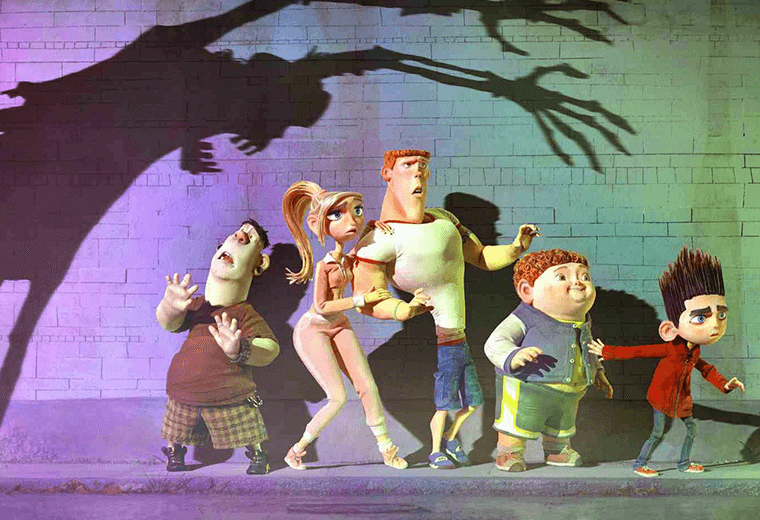 Chris Butler and Sam Fell's spooky stop-motion adventure centres on Norman, a lonely 11 year old boy who can talk to the dead, which comes in handy when an ancient curse descends on his town. The film has some beautifully designed animation (the lighting makes it look like a '70s horror film) and a commendable message about tolerance, fear and being different.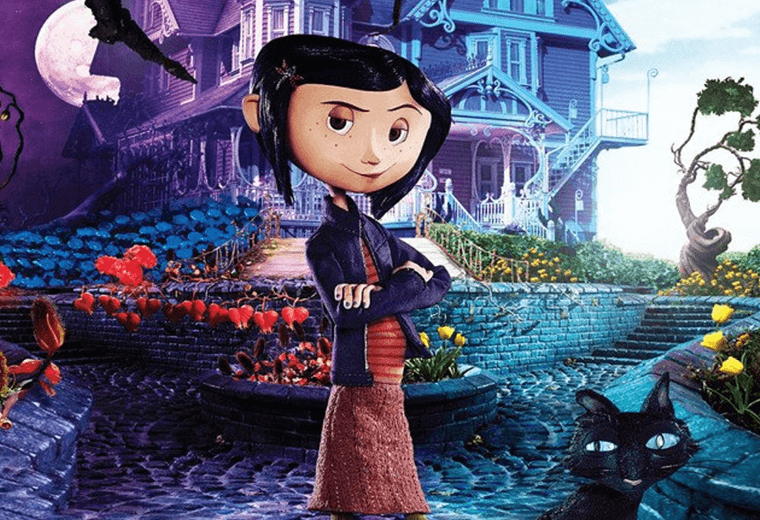 Based on the book by Neil Gaiman, Coraline is easily the scariest film on this list. Beautifully animated and superbly designed, it stars Dakota Fanning as Coraline, a young girl who discovers another world that's like an idealised version of her own world. However, there's a catch. To stay in it, she'll have to have her eyes replaced with big black buttons…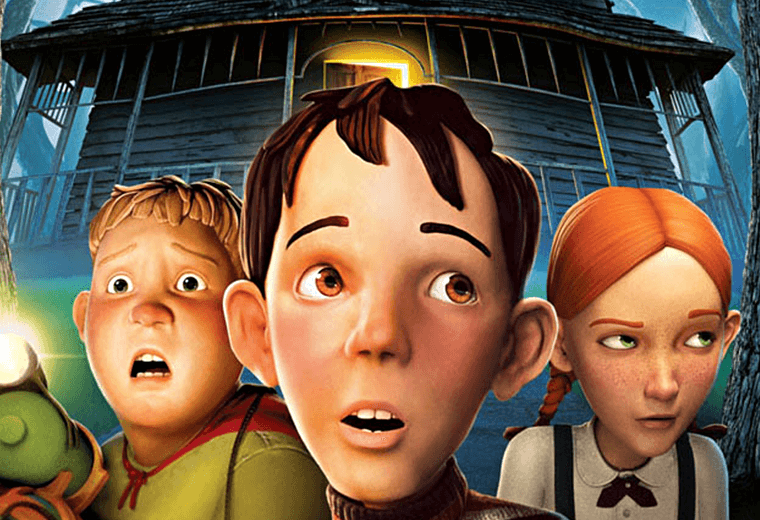 Expertly mixing horror and comedy, director Gil Kenan's spooky animated tale centres on three teenagers who discover that their neighbour's house is actually a living, breathing monster. With spectacular animation, a witty script and strong comic performances , this is a thoroughly entertaining adventure.
Corpse Bride essentially re-animated the spooky animation genre. The film features wonderful character designs, a strong comic cast, and breathtakingly beautiful stop-motion animation, as well as a scene-stealing, Peter Lorre-like maggot who lives in the main character's eye. Urgh!
The Nightmare Before Christmas (1993)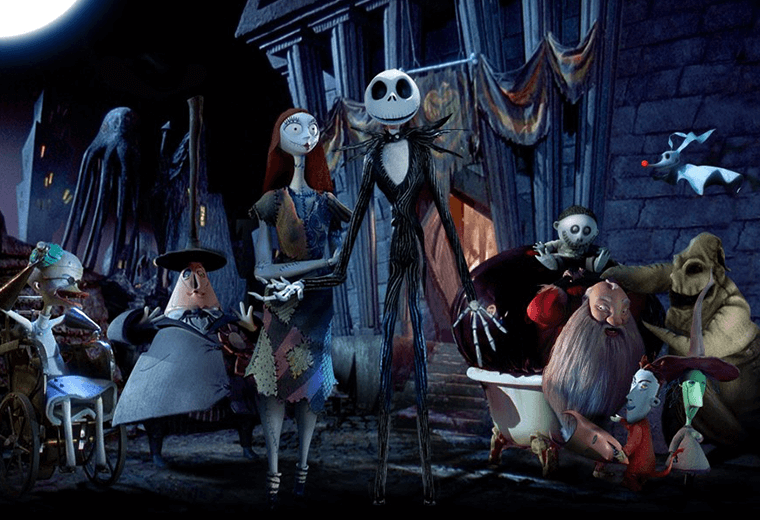 This stop-motion dark fantasy musical has since become something of a Christmas staple, thanks to its catchy songs, black sense of humour and quirky, distinctive-looking characters. The plot centres on Jack Skellington, a skeletal scarecrow from Halloween Town who discovers Christmas Town and fails to understand it, leading to him usurping Santa and attempting to improve Christmas by putting his own spooky stamp on it. All together now: "What's this? What's this? There's colour everywhere".
Mad Monster Party? (1967)
A clear inspiration for Hotel Transylvania, this 1960s stop-motion animated comedy is something of a cult movie amongst monster fans. The film focuses on the chaos that ensues when Baron Boris Von Frankenstein invites Count Dracula, the Mummy, Quasimodo, the Werewolf, The Invisible Man, Doctor Jekyll, and the Creature from the Black Lagoon to the Isle of Evil, where he intends to announce his retirement as the head of the Worldwide Organisation Of Monsters. Food fights, groovy dance sequences and bizarre robot-based plot twists ensue.