10. William Gallas, Chelsea to Arsenal (2006)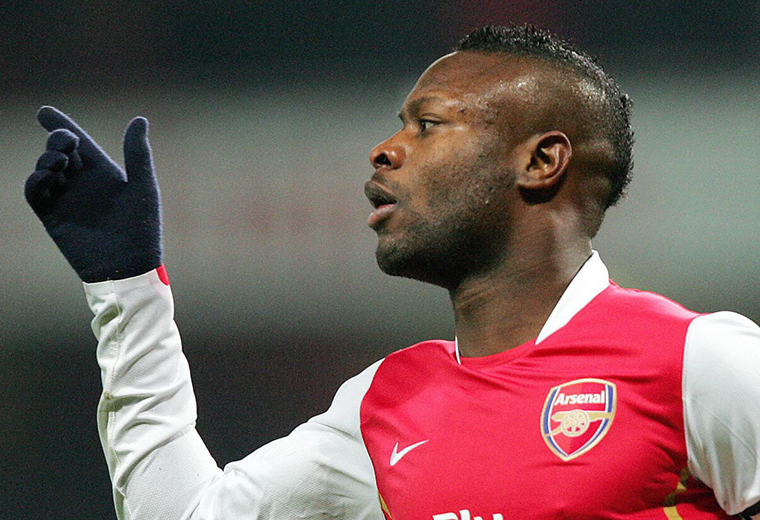 Eyeing a move to Serie A, French centre back William Gallas refused to sign a new contract at Stamford Bridge in 2006, but his transfer request fell on deaf ears. Gallas would eventually cross London to Arsenal as part of a deadline day deal that would send Ashley Cole in the opposite direction.
Bizarrely, Chelsea released a statement claiming that the Frenchman had threated to score own goals if he was made to stay at the club. Gallas, who's stint at the Bridge began long before Abramovich's and Mourinho's arrivals, denied the claims and was critical of the club's leadership: "All this is very, very petty on behalf of Chelsea. But at the same time, coming on behalf of its new leaders, that does not surprise me. Even if Chelsea has much money, its new leaders lack class." Ouch.
9. Paul Ince, West Ham to Manchester United (1989)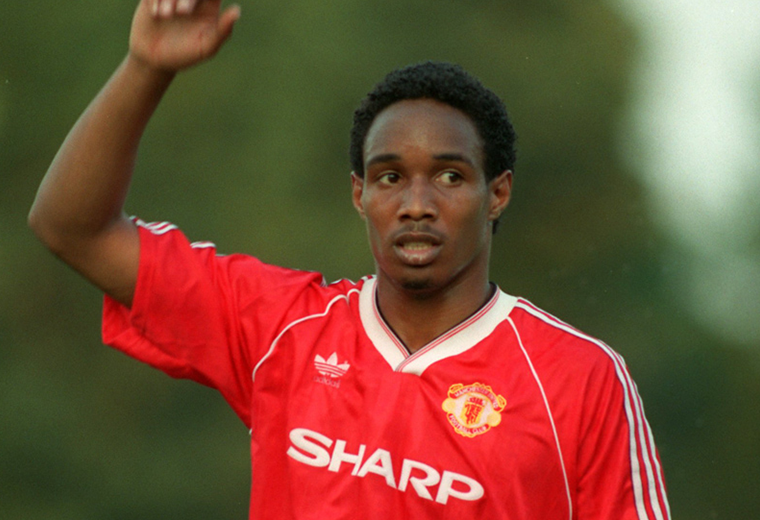 As a product of the West Ham youth team, Paul Ince proved popular with Hammers' fans with his goal-scoring during a 1988 League Cup run to the semi-finals. Unfortunately for Ince, West Ham's league form was poor, and they ended the season with relegation to Division Two.
Fans might've forgiven Ince for seeking a move to a Division One side, but the manner of his move to Manchester United proved controversial when a picture of him wearing a United shirt emerged long before any deal between the teams had been officially agreed. Ince claims the photo was taken to promote the move while he was on holiday and had been leaked early, but his name was sullied to East Londoners from then on.
8. Carlos Tevez and Javier Mascherano, Corinthians to West Ham (2006)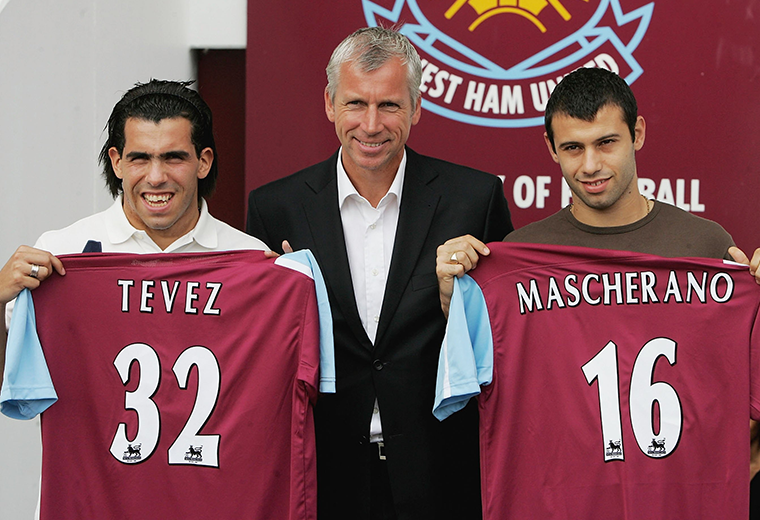 When two of the most promising young prospects in world football moved from Corinthians to the Premier League, few expected the pair to land at Upton Park. Relegation-threatened West Ham was a strange enough destination for the Argentinian internationals, but the real controversy surrounded their true — and very illegal — third-party ownership.
Despite their dreadful form, Mascherano barely played for the Hammers, hinting at financial clauses related to his appearances for the club. Tevez, however, scored seven goals for the club, including the winner at Manchester United on the last day of the season which would keep West Ham up. The club did have to pay the Premier League £5.5 million for breaching transfer regulations though, and a further £18 million in compensation to Sheffield United who were relegated at West Ham's expense.
7. Denis Law, Manchester United to Manchester City (1973)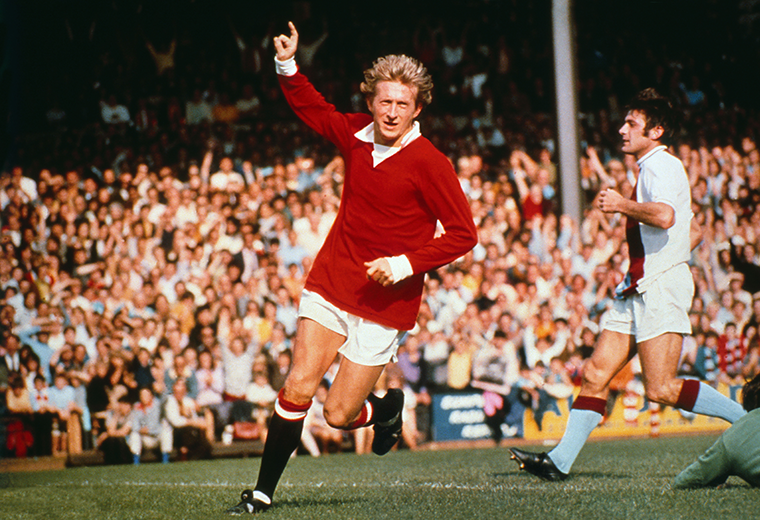 Prior to his stellar 11 year career at Manchester United, that saw him win two league titles, a European Cup and named European Player of the Year, Denis Law had been a British record signing for Manchester City, at the cost of £55,000. With United in decline in 1973, Law was allowed a free transfer back to the club's intra-city rivals.
At Maine Road on the final day of the following season, Law scored a back-heeled winner in the 81st minute against his former team. Believing his goal would relegate United, Law refused to celebrate and left the field with his head down. As it transpires, United were doomed regardless of Law's goal, but he remains remembered as the man who downed his old club.
6. Johan Cruyff, Ajax to Feyenoord (1983)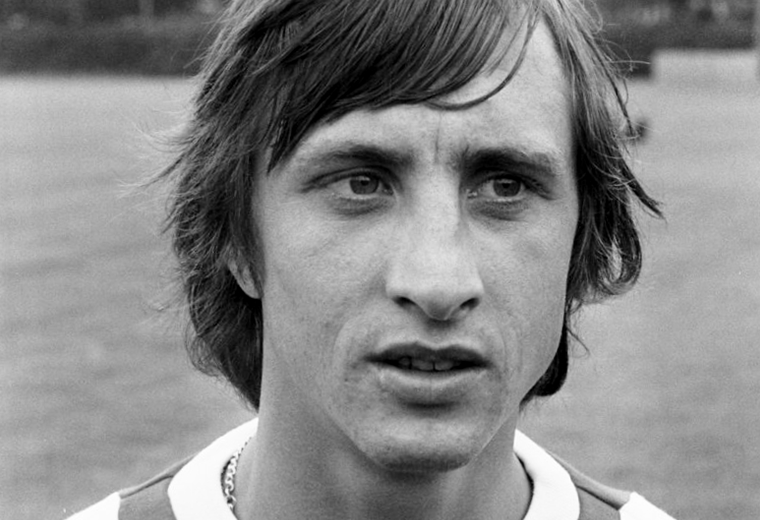 Following a distinguished international and club career in both Europe and North America, Johan Cruyff returned to his home club of Ajax to help the Amsterdam club to two more Eredivisie titles. Following the league winning 1982-83, Ajax elected not to renew Cruyff's contract.
As if out of spite, Cruyff signed for the club's archrivals Feyenoord, and helped the Rotterdam club to its first title for a decade. In what would prove to be the final season of his career, Cruyff helped Feyenoord win a league-cup double and was named Dutch footballer of the year for the fifth time.
5. Roberto Baggio, Fiorentina to Juventus (1990)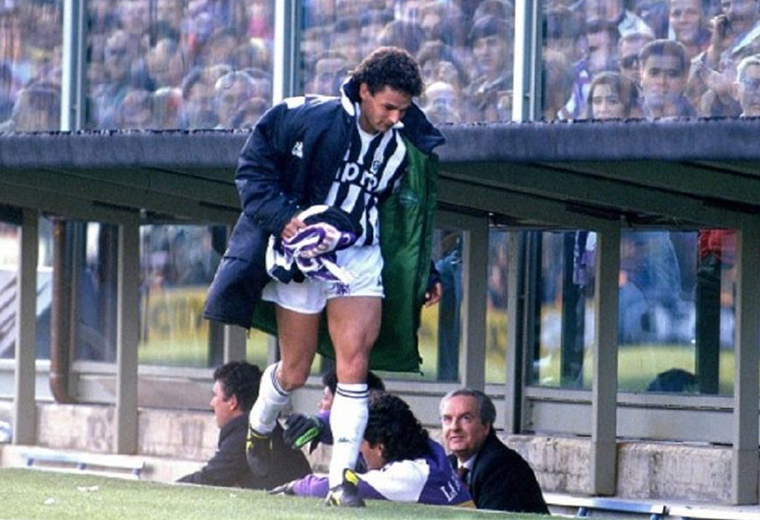 Roberto Baggio was considered by many to be the best player in the history of Fiorentina. It's understandable, then, that the club's fans would be upset when he was sold to rivals Juventus for a then-world record fee of £8 million. Such was the unrest in Florence at the move that there were riots in the streets that left many injured.
Baggio himself seemed unhappy with the move, replying to fans that he was "compelled to accept the transfer." He seemed to corroborate these claims the following year when playing against his old side for the first time. The striker refused to take a penalty and was promptly substituted. Baggio's replacement missed the penalty, and Juventus lost. On the way off the field, Baggio collected and kissed a purple Fiorentina scarf, and later stated: "Deep in my heart I am always purple". Juventus fans were not well-pleased, but he would later win them over after helping the side to a Serie A title and UEFA Cup victory.
4. Ashley Cole, Arsenal to Chelsea (2006)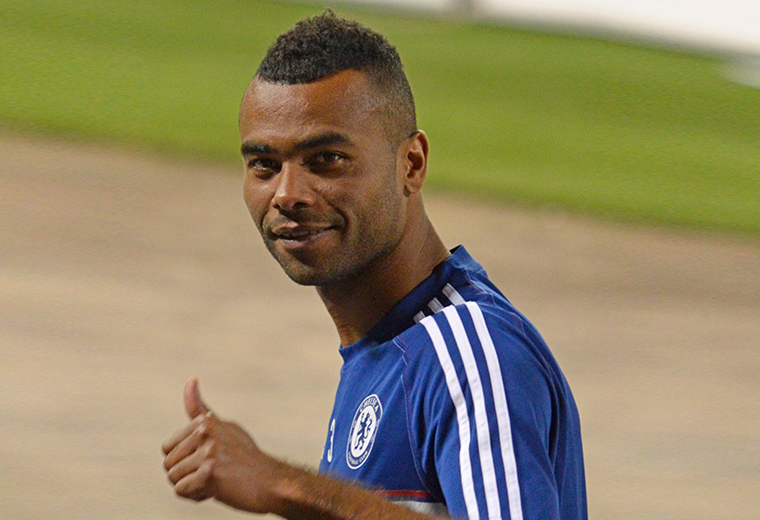 Few transfer sagas have left behind a sourer taste than Ashley Cole's eventual 2006 move to Chelsea. Having played for his childhood club, Arsenal, for six years, Cole met with Chelsea representatives, including manager José Mourinho, without informing his owners. The meeting infringed league rules and Chelsea, Cole and Mourinho were all heavily fined.
Cole signed a one-year extension at Highbury, but would later claim that Arsenal had "fed him to the sharks" over the whole affair. The fullback admitted to "almost crashing his car" and being left "trembling with anger" after receiving the paltry offer of £55,000 a week from Arsenal. Cole then signed at Stamford Bridge for £90,000 a week.
3. Carlos Tevez, Manchester United to Manchester City (2009)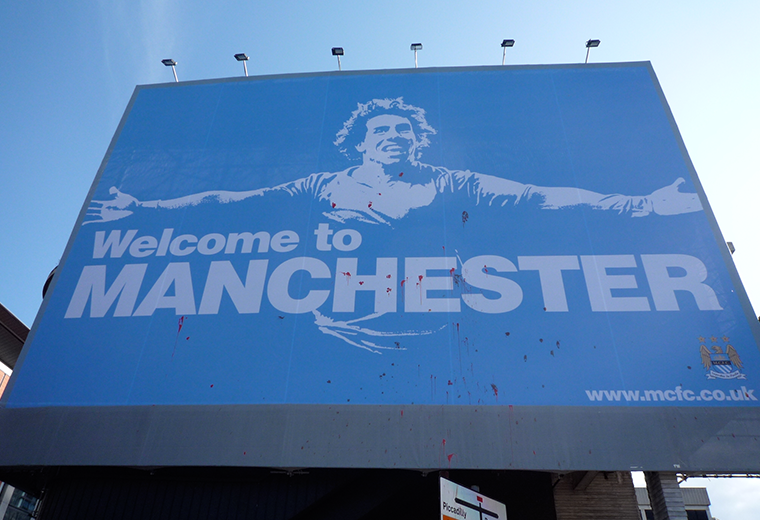 Following two fairly strong seasons at Manchester United, Carlos Tevez felt somewhat unwanted by the club and manager Alex Ferguson, when they dawdled over signing the player up to a new contract. Across town, and equipped with a new war-chest courtesy of Abu Dhabi, Manchester City were more than happy to turn Tevez from red to sky blue.
Tevez had been popular with United fans, who had urged their manager to "sign him up" after he scored against City. Noticing the irony, City publicised the blockbuster deal with the cheeky blue "This is Manchester" billboard emblazed with Tevez's image. The stunt riled both United fans, who pelted the sign with red paint, and Ferguson, who famously lamented the antics of their "noisey neighbours" as merely the sign of "a small club with a small mentality".
2. Sol Campbell, Tottenham to Arsenal (2001)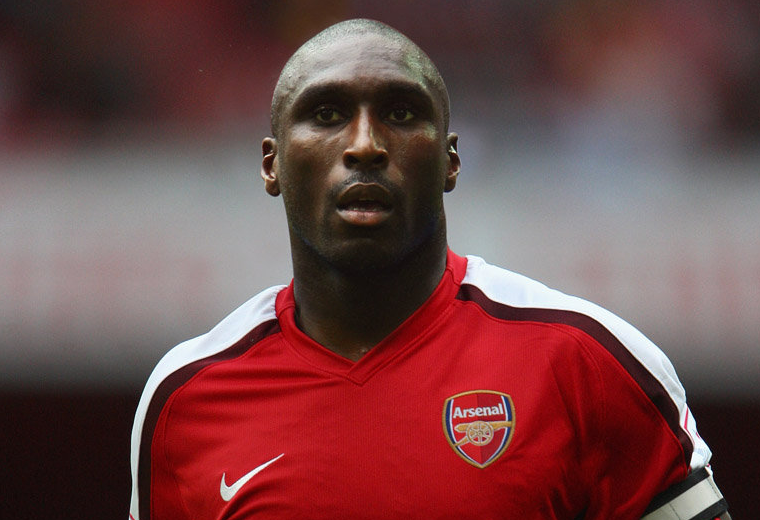 When you say you'll never play for your club's biggest rivals, it's a promise you really ought to keep. England defender Sol Campbell had been at Tottenham for nine years, captained them for four, and had told Spurs Monthly that he would never play for Arsenal. But when faced with another year without Champions League football, Campbell traversed North London in 2001 on a free transfer.
If this was not enraging enough for fans, the news came as a complete surprise, even to reporters at the press conference who thought they were witnessing the unveiling of goalkeeper Richard Wright. The move proved fruitful for Campbell, who netted two league titles and three FA Cups at Arsenal, but he'll likely have to shoulder the "Judas" label from Spurs fans forever.
1. Luís Figo, Barcelona to Real Madrid (2000)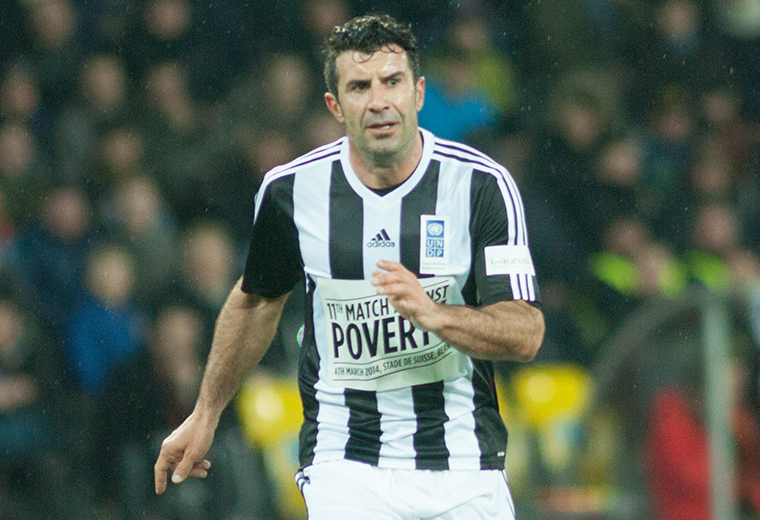 The scorching hot rivalry between Barcelona and Real Madrid, perhaps the greatest in world football, needed no further stoking. Those flames were fanned though when Luís Figo completed a shock move to the Bernabeu in 2000, for a world record fee of £37 million. The Portuguese winger had been Barcelona's best player in the previous two seasons, helping bring successive La Liga titles to Camp Nou, and earning the adoration of Catalonians.
The move to Madrid, and Barcelona's most bitter competition, appalled the Barça faithful. When he first returned to Camp Nou with his new team, 98,000 fans greeted Figo with deafening boos. Figo, who would ordinarily take corners for Real, avoided the corner flags where he'd otherwise be pelted by missiles of oranges, bottles, cigarette lighters and mobile phones. "Traitor" and "Scum" signs adorned the stadium, effigies were burnt in the crowd, and even a pig's head was smuggled in to be flung towards Figo.
In his first season at Real though, Figo would go on to win the Ballon d'Or, and lead one of the most successful careers in club football history. So it was probably all worth the pig's head.
---
The Wii U might have been out for a while, but Nintendo's original Wii still holds a special place in our hearts.
Top 10 Nintendo Wii injuries