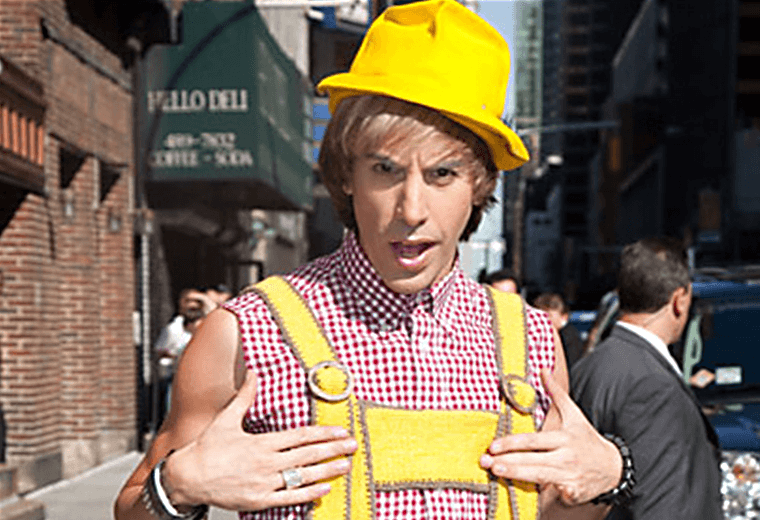 First, Bruno landed bum first on Eminem at the MTV Awards as a neat promotion for his movie. Then, for the DVD release, the Austrian fashionista offered 20 lucky male buyers a free waxing. Not sure we'd want to take you up on that one, Bruno!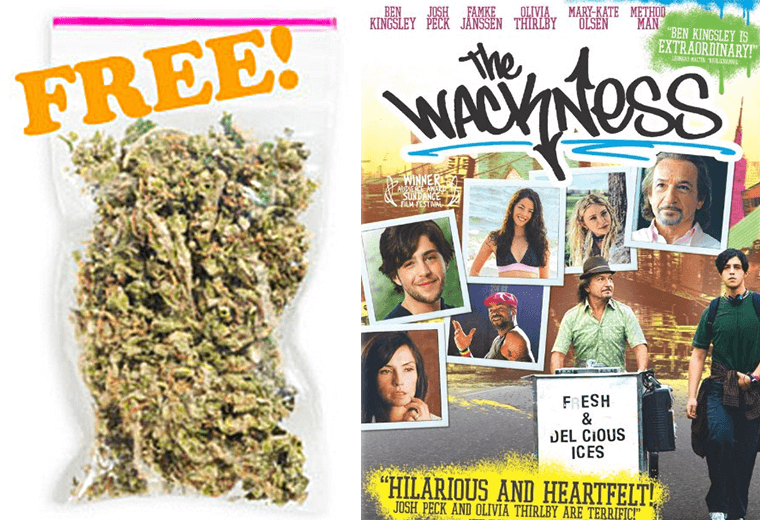 And we're not talking paracetamol either. In order to promote 90s-set drugs drama The Wackness, one PR firm offered a prize guaranteed to get column inches… A trip to Amsterdam with a free bag of marijuana! Anti-drugs campaigners were outraged, but the firm said they were simply celebrating.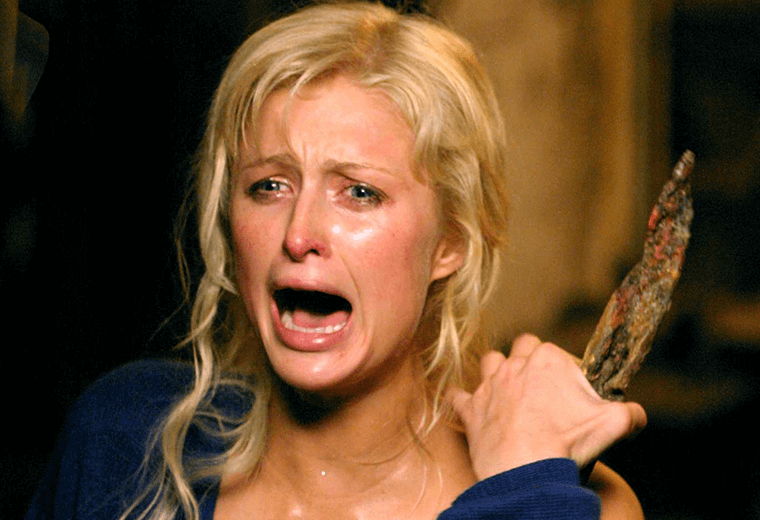 Instead of pretending audiences liked Paris Hilton, the studio responsible for promoting her teen thriller House of Wax recognised the opposite was true. Thus, the movie was sold on Paris' character's demise, and posters boasting the tagline "SEE PARIS DIE" were deployed worldwide.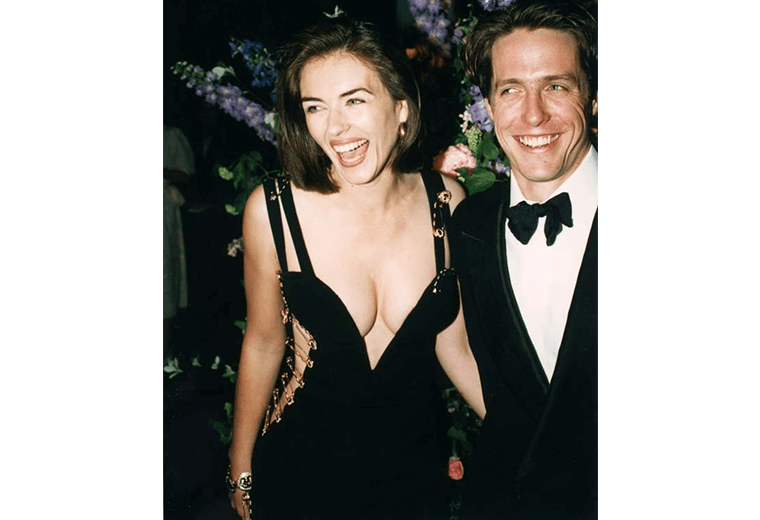 We think it's probably fair to say that Hugh Grant owes his entire career to one flimsy bit of material. Attending the premiere of Four Weddings and a Funeral, Grant's then-girlfriend Liz Hurley turned up wearing a barely-there Versace dress, split at the side and held together with safety pins. The next morning, the papers were full of Hurley and talk of Four Weddings… And she's not even in it! Nice work, Liz.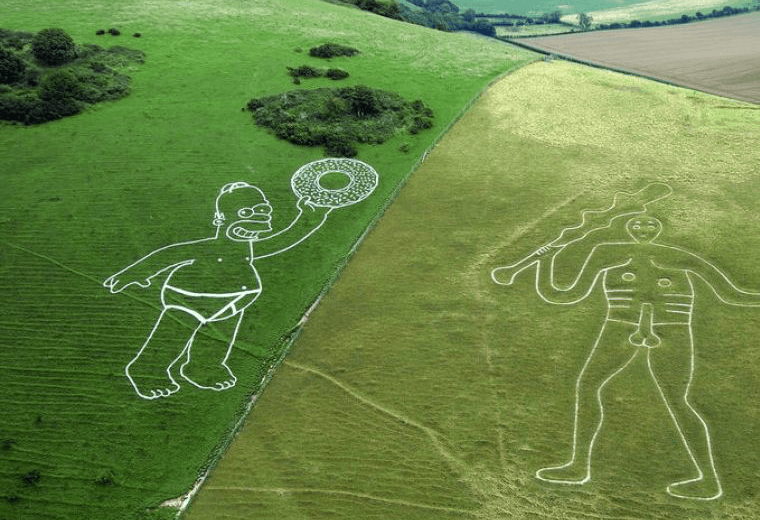 The Simpsons Movie was a long time coming and enjoyed some stonking PR. In the US, several 7-Eleven convenience stores were re-fitted as Kwik-E-Marts, while in the UK, a giant inflatable Spider-Pig was floated above Battersea Power Station a la Pink Floyd. Brilliantly, a chalk Homer was also sketched next to the Cerne Abbas giant in Dorset, though - thankfully - he was wearing pants.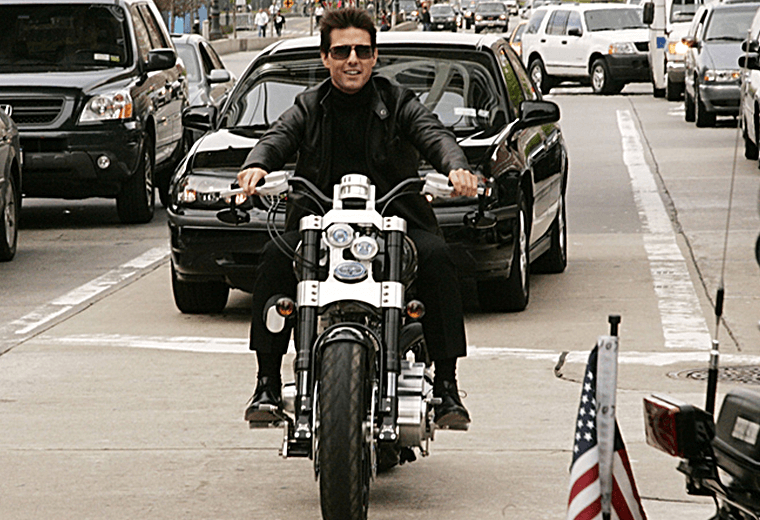 A pro at acting crazy in front of the press, Tom Cruise led a massive PR campaign for Mission: Impossible 3 by tootling round on a motorbike and jumping on Oprah's couch. Unfortunately, several novelty M:I 'message boxes' strategically placed around LA were mistaken for bombs and promptly detonated. Oops. "Your mission Tom, should you choose to accept it, is to clean up this mess..."
Borat visits The White House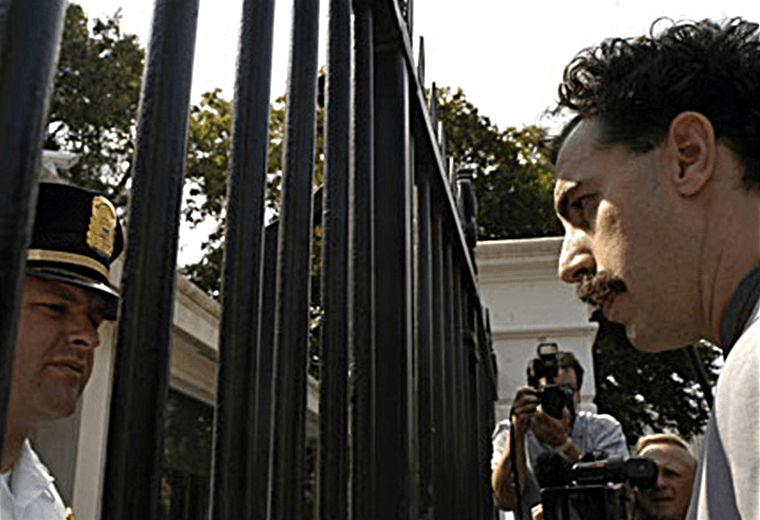 Lovable Kazakhstani reporter Borat managed to offend absolutely everyone - including the Presidents of the United States and Kazakhstan. Stopped outside The White House, Borat simply wanted to invite "George Walter Bush" to a screening of his movie, while Dubya was inside chatting to his Kazakh counterpart. Sadly, neither Bush - nor fellow invites OJ Simpson and Mel Gibson - could attend.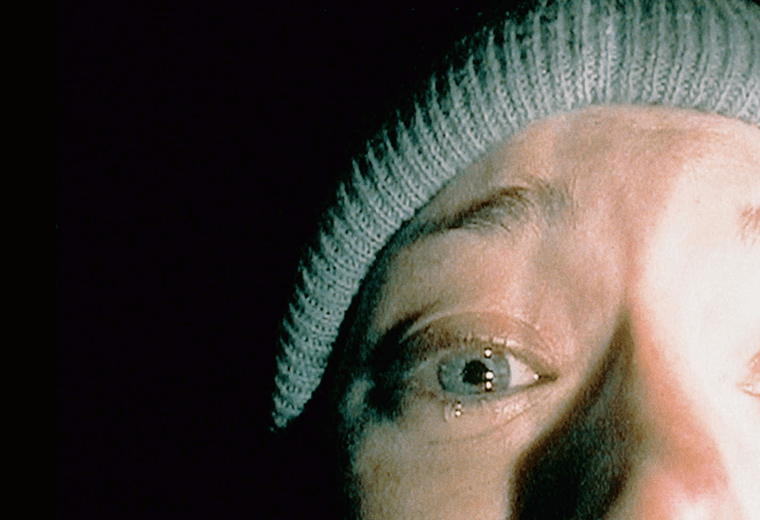 The hype surrounding The Blair Witch Project was perhaps the most successful publicity stunt of all time. Shot for $22,000, it made almost $250m. How? Filmed on camcorder and presented as 'found footage', news was leaked to websites that the story was real and TV shows on the movie's back-story were also presented as fact. The web played a huge part in fuelling the Blair Witch hype machine.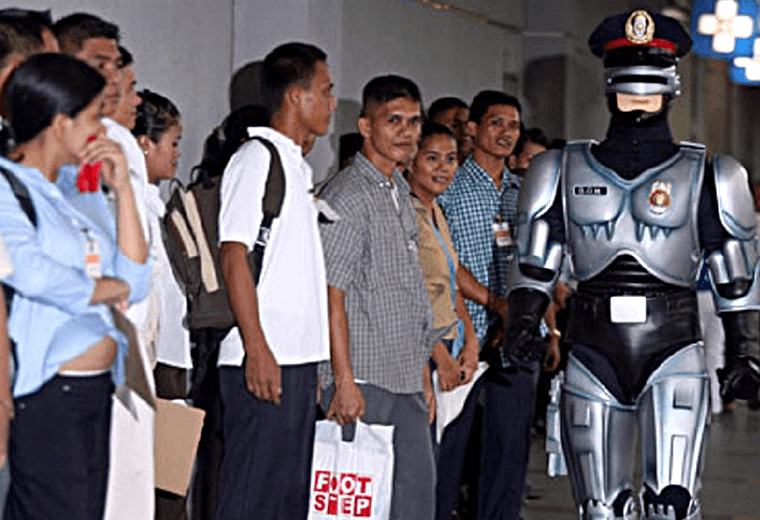 Not all PR stunts are successful. Take this bone-headed ruse for the release of Robocop 2 in France. Someone figured it'd be a good idea for Robocop to cruise down the Champs-Elysees in a police car handing out flyers. Only thing is, the cyborg cop attracted the attention of the real police and, without proper ID, ended up being thrown in jail.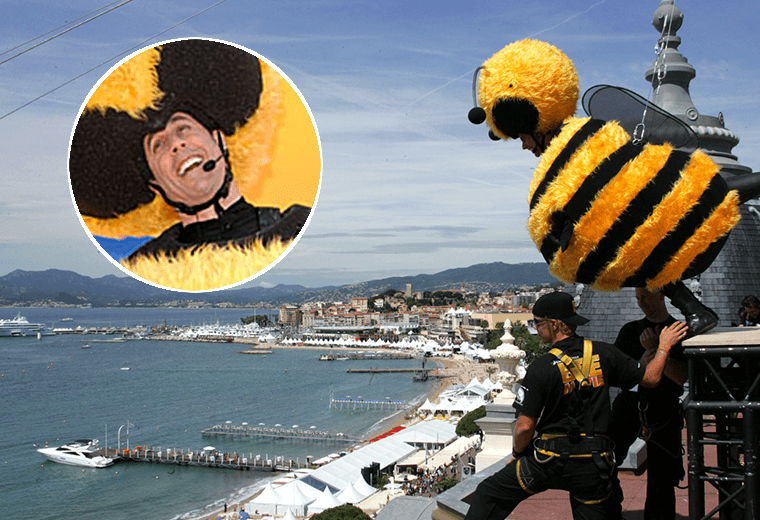 What's the deal with animated bees? The usually composed TV comedian Jerry Seinfeld was in for a rude awakening when promoting his animated movie debut, Bee Movie. Premiering at the Cannes Film Festival, Seinfeld suffered the indignity of being dressed in a giant bee costume before being swung to the road below on a painful looking harness, where the press were waiting. Welcome to Hollywood, Jerry!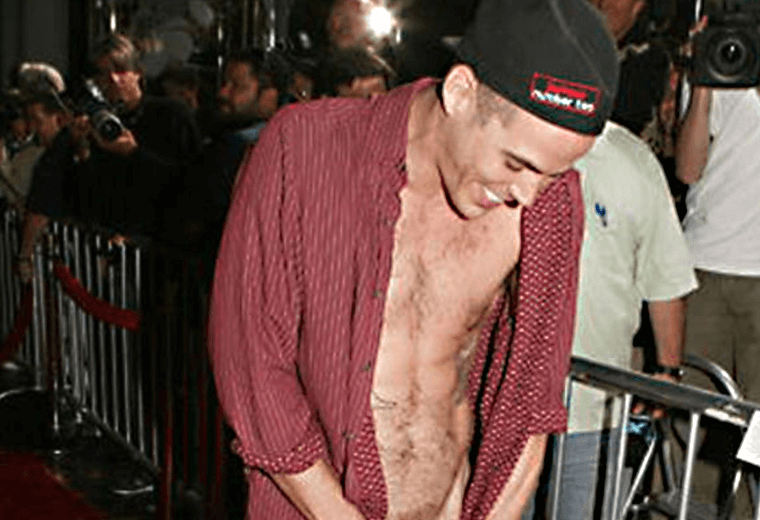 With a brainless bozo like Steve-O on the publicity trail, anything can happen. Upon attending the premiere of his own esteemed movie, Steve-O saw fit to get his winky out in front of the shocked press photographers and urinate all over the red carpet. We guess we're lucky he didn't take the movie's title too literally.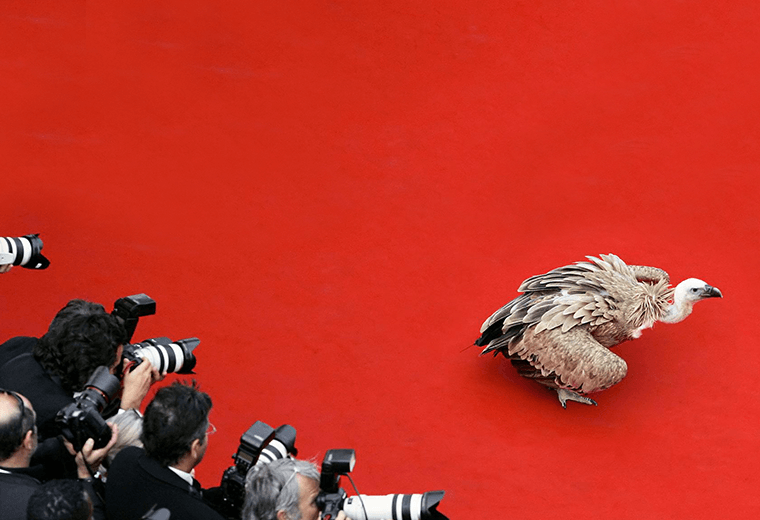 How to gain publicity for your animated movie when the stars of the show are cute, fluffy creatures? The producers of Over the Hedge came up with a great idea. Instead of having the voice actors talk to the press, they trained an actual vulture to walk the red carpet!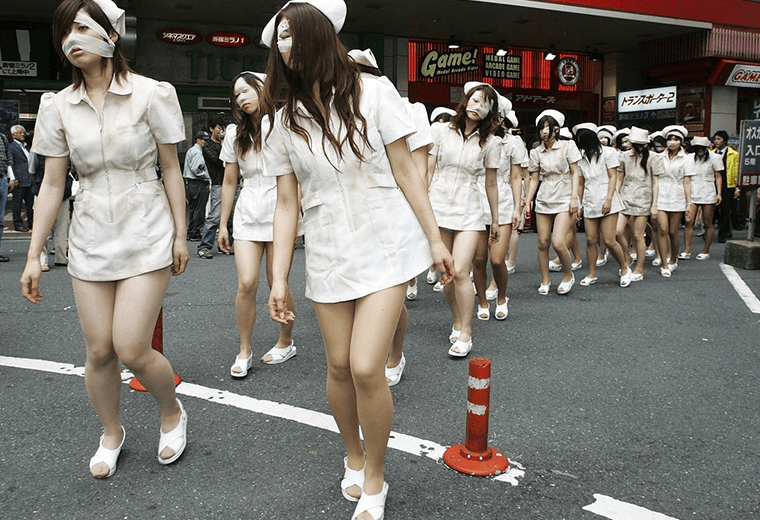 If you thought movie publicity stunts were OTT in Europe and the USA, check out Japan. Take this event organised for the Silent Hill movie, which saw a procession of apparently zombie nurses roam the streets of Tokyo. Shame that it wasn't a foggy day – then it would have been perfect!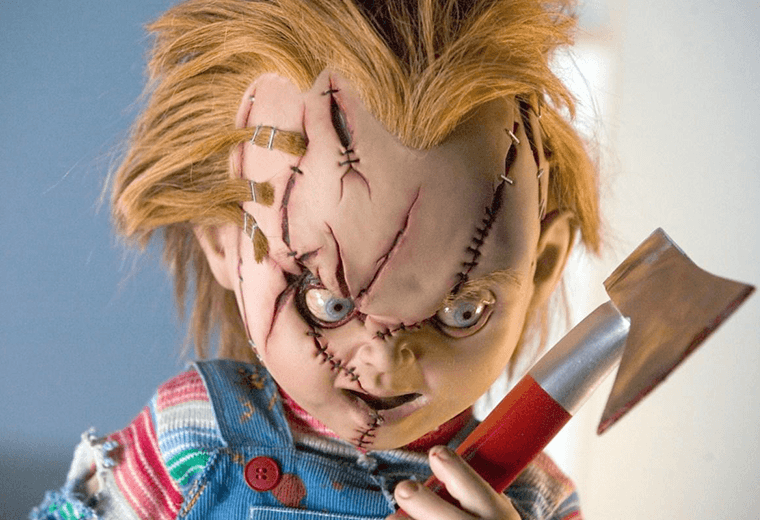 File this one under 'Only in America'. To celebrate the 20th anniversary of video nasty Child's Play, the movie's PR bods unleashed a horde of small people dressed as the psychotic doll Chucky on Times Square. Each Chucky brandished a meat cleaver or a butcher's knife. We're glad we live a long way away!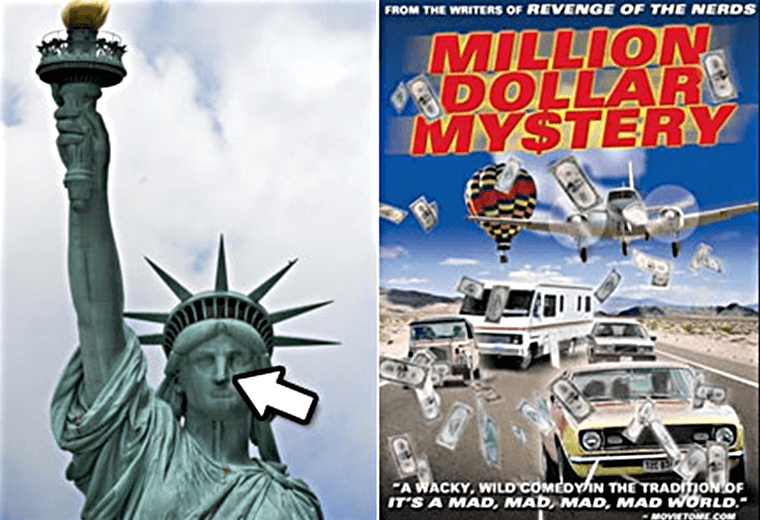 One of the most costly stunts has to be the promotion of 1987 cash-chase road movie Million Dollar Mystery. The stunt? A bag containing a million dollars was hidden somewhere in the US, with clues to its location found in the movie. One woman finally found it in the Statue of Liberty's nose, but it was too late to salvage the movie - she'd won more than the movie had made at the box-office.