The Rolling Stones – Altamont 1969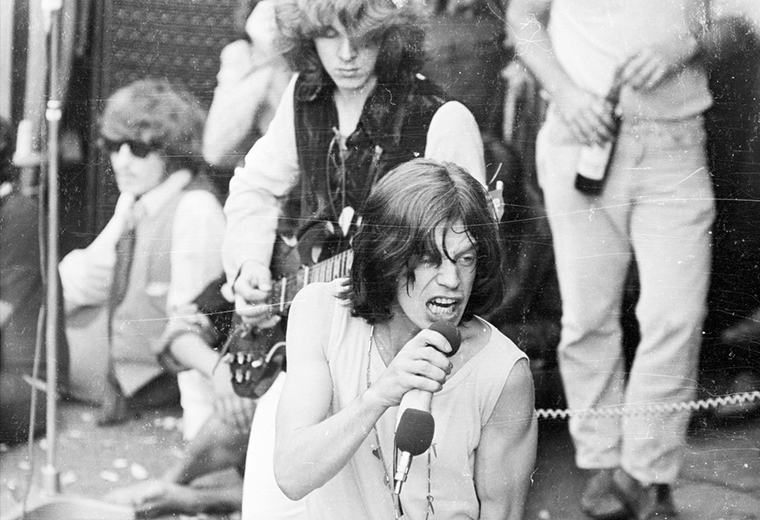 We're not saying that The Rolling Stone's performance wasn't excellent – it totally was, and free to attend too. The reason this festival set is at the top our list is the unfortunate series of events that surrounded it. The event was marred by murder and accidental death, and many commentators claimed that it heralded the end of the hippie era.
The Stone Roses – Reading 1996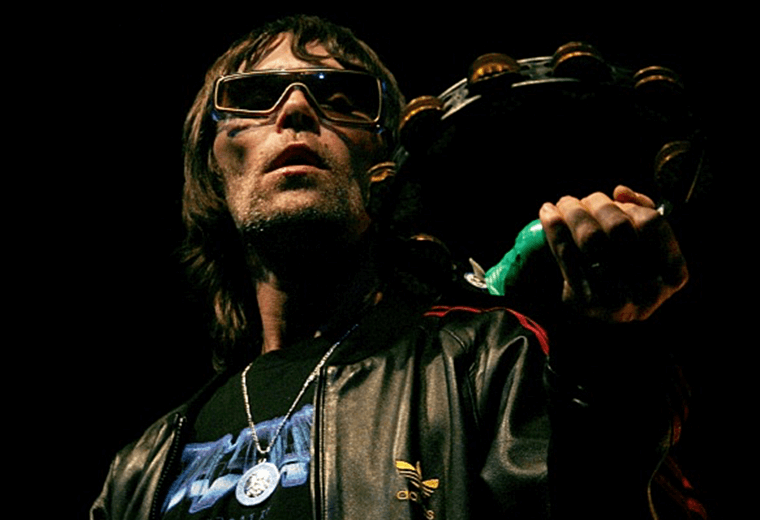 The Stone Roses used to be amazing. But after guitarist John Squire and drummer Reni left, we felt that a lot of the magic disappeared. It didn't help that Ian Brown's singing voice didn't do the band's reputation much good either.
Bay City Rollers – Futurama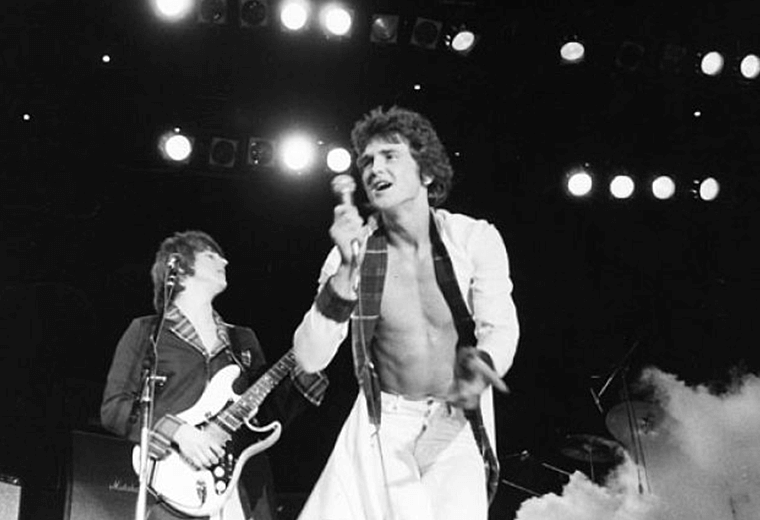 In 1983, a Northern festival promoter persuaded flagging 1970s boy band Bay City Rollers to headline a post-punk bill that included The Smiths and Killing Joke. The tartan rockers predictably vanished under a hail of beer cans; when singer Les McKeown tired of the vitriol and hurled one back, he injured a fan and spent the night in a police cell.
Meat Loaf and Bonnie Tyler – Reading 1988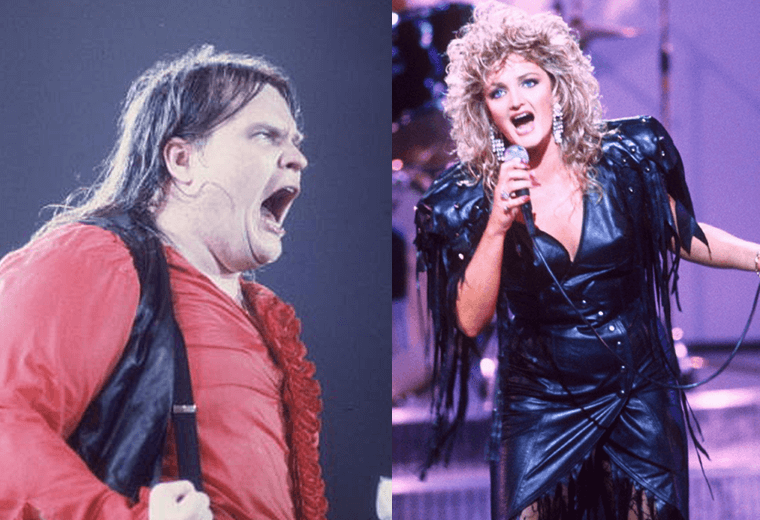 Reading Festival in the 70s and 80s was largely a metal-fest to which non-headbangers ventured at their peril. In 1988, Meat Loaf (who isn't exactly a metal act) was bombarded with bottles of wee and stopped his set to inquire: "You wanna rock 'n' roll, or you wanna throw stuff?" A cider flagon in the face supplied his answer, and he stormed off. Welsh power balladeer Bonnie Tyler received the same treatment and, to her credit, pluckily persevered to the end of her set. Good work Bonnie!
Morrissey – Madstock 1992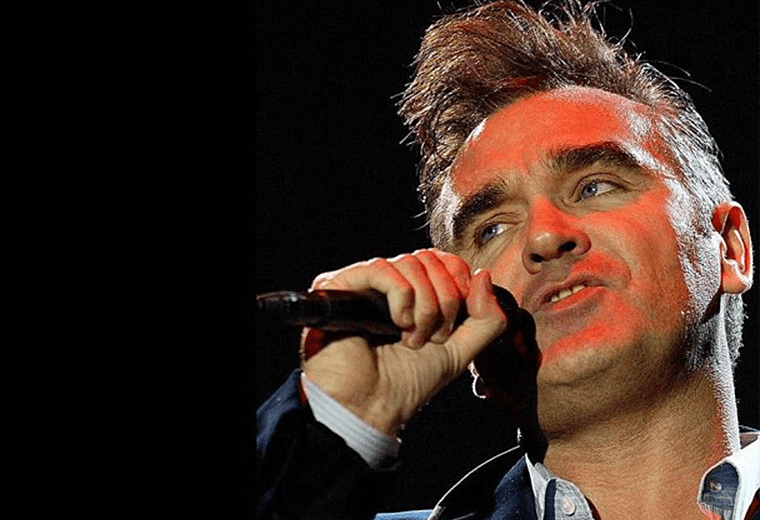 Invited by Madness to support them at their two-day Madstock reunion festival, Morrissey turned in a day-one performance that saw him ironically wrap himself in a Union Jack to sing National Front Disco – a song about a boy who foolishly joins a British fascist party. After Madness fans retaliated by throwing orange juice, he refused to appear for the second show and has been wearily denying over-heated media accusations of racism ever since. Sorry Moz, we guess Madness fans and music journalists just don't get intelligent irony!
Kevin Rowland – Reading 1999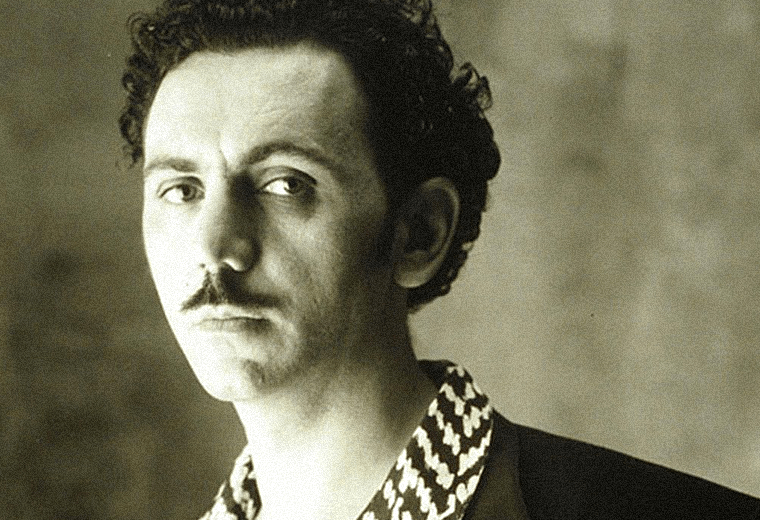 In the midst of a personal meltdown, Kevin Rowland took to the stage for his mid-afternoon slot in a white dress cut to the waist to reveal stockings, and pawed at two strippers as he crooned Whitney Houston's The Greatest Love Of All. The watching Red Hot Chili Peppers fans howled their derision. Years later, Rowland looked back and delivered the definitive verdict on his faux pas: "I was nuts."
My Chemical Romance/Panic at the Disco – Reading 2006
Festival-goers failed to take into account just what sensitive boys US emo bands are when they treated My Chemical Romance and Panic at the Disco as target practice. PATD singer Brendon Urie was knocked out by a bottle halfway through a song, but he insisted on continuing it from the exact same point when he came to. Now that's dedication!
Daphne & Celeste – Reading 2000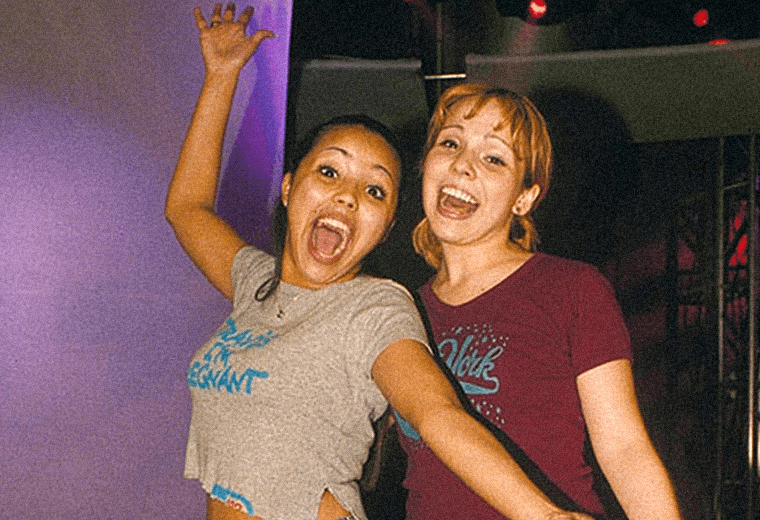 Daphne & Celeste, a US female bubblegum-pop duo who enjoyed a Top 10 hit with Ooh Stick You!, figured it might be fun to play a ten-minute slot on Reading's main stage. Unfortunately, the pair were forced to retreat beneath a barrage of bottles, coins, a frozen chicken and, remarkably, a wheelchair.
Bad News – Monsters of Rock 1986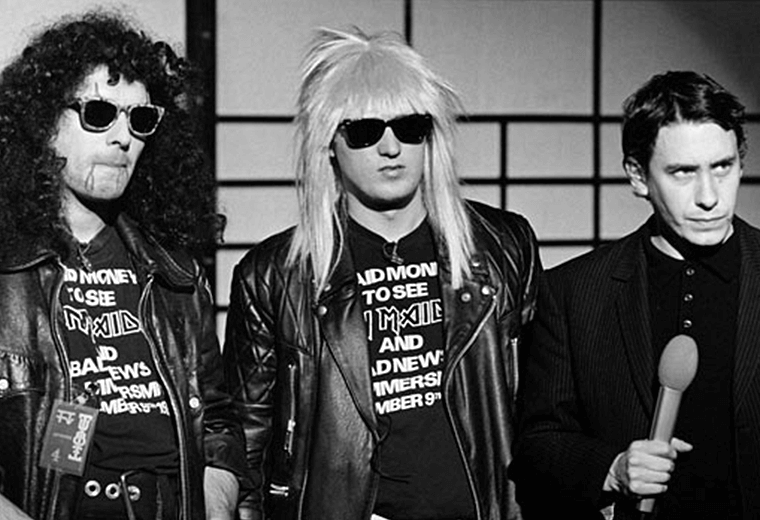 The Comic Strip team of Ade Edmondson, Rik Mayall, Nigel Planer and Peter Richardson - aka Bad News - took their lives in their hands when they debuted their Spinal Tap-style spoof heavy rock band in front of 100,000 metal fans at Donington. Not known for their sense of irony, the metal fans attempted to bottle the spandex-clad actors into the next county. Luckily, both Ade and Rik were quite used to on-stage violence!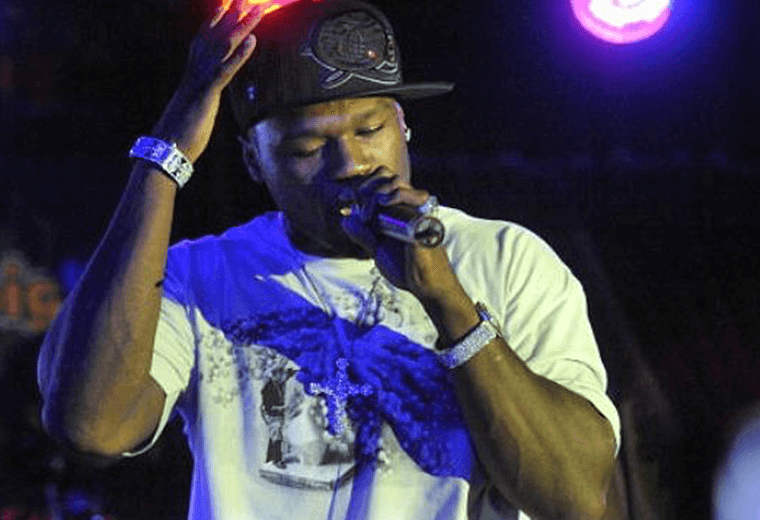 Rapper 50 Cent had no chance to party like it was his birthday in 2004 when indie fans tried to throw a can at his noggin as soon as he appeared with his G-Unit crew. Fiddy may have survived being shot nine times in New York but he lasted just 20 minutes in Berkshire before flinging his microphone into the crowd and legging it.