Ming the Merciless – Flash Gordon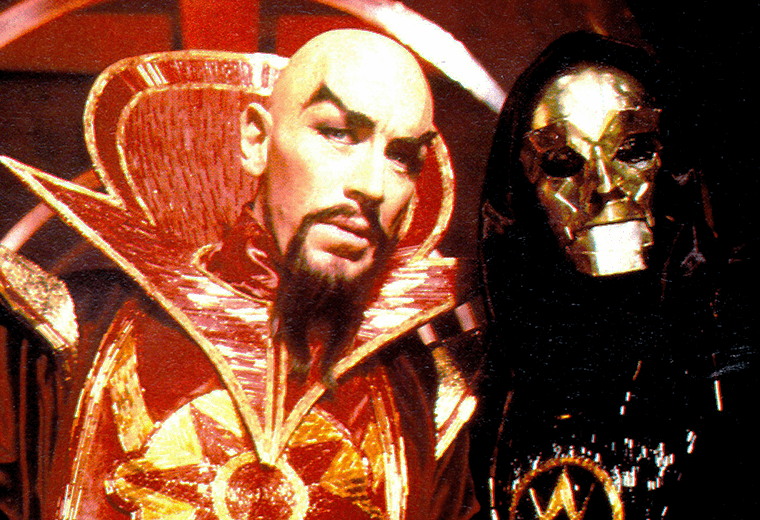 Meet the most evil beard in the galaxy. Anyone mocking it shall be scattered into atoms... Even with Brian Blessed and Timothy Dalton in the movie, Ming's beard still dominates with a nasty double-pointer. It's also worth noting that he's mastered the menacing beard stroke - it's properly imperious. Hail Emperor Ming!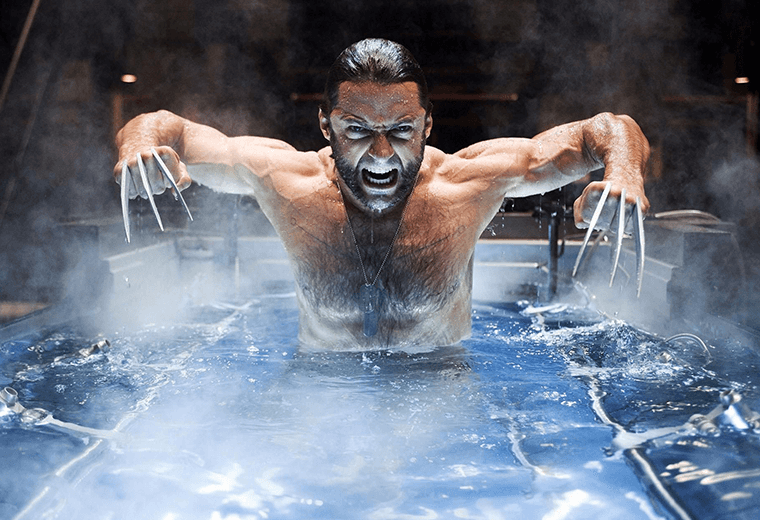 No wonder he's so angry. But then shaving with your claws will do that for you. Logan's big secret – that he was born in the 1840s – shouldn't be a surprise, given that he's got the massive mutton chops of a 19th century politician.
Ordell Robbie – Jackie Brown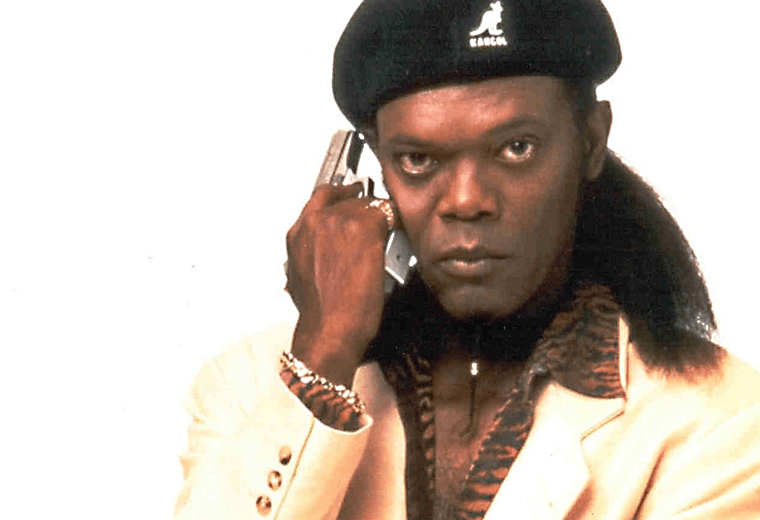 When you absolutely, positively have to top every other beard in the room? Accept no substitute. Sam Jackson's gangster Ordell takes grooming to another level, leaving his head hair wild and free while his chin hair is braided into a pointed goatee. Are you about to tell him he looks rather silly? Didn't think so!
Bill 'The Butcher' – Gangs of New York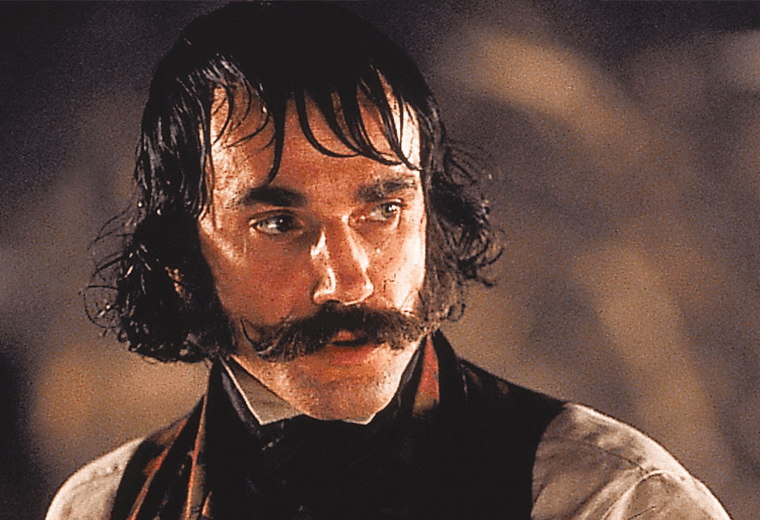 Chief among The Butcher's terrifying spectacles is a moustache apparently fashioned on a turn of the century circus weightlifter. A trick so good, Day-Lewis repeated it for There Will Be Blood. Altogether now! Eggs and steak and steak and eggs…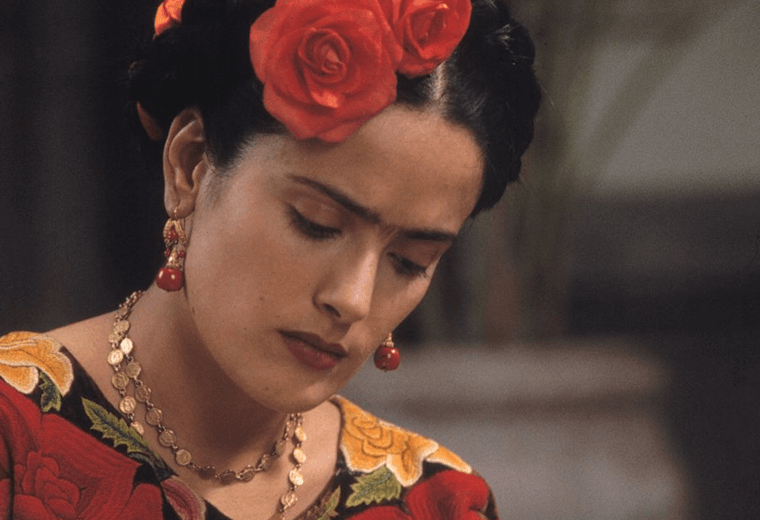 In search of critical respectability - and maybe the odd award - Salma went the traditional route of de-beautifying herself a treat by donning artist Frida Kahlo's uni-brow.
Quinn Abercromby – Reign of Fire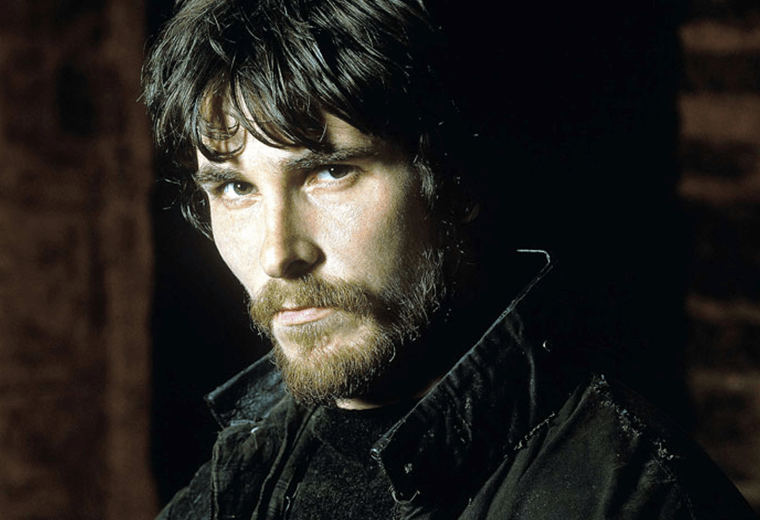 Everyone knows how dedicated Bale is to getting into character. However, stuck for proper examples of what a dragon-plagued survivalist looks like, he figured they probably look like the sort of fellow who would spend his days living wild in a cave. Looking rugged there Bale!
Howard Hughes – The Aviator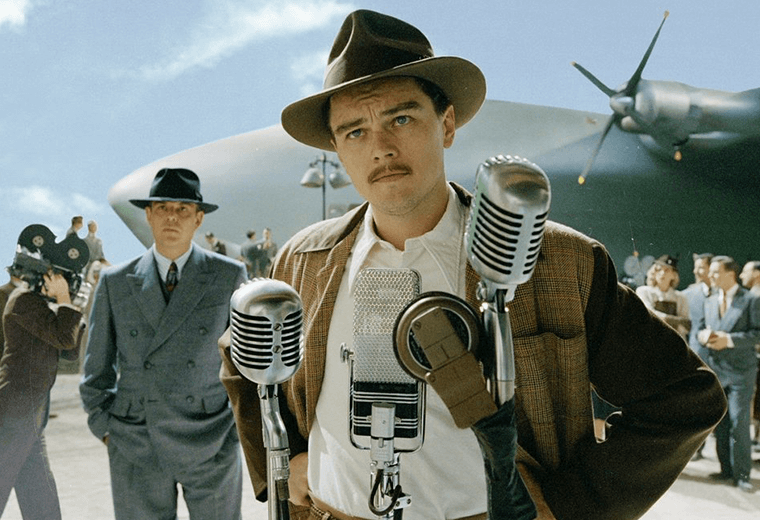 Nothing says "severe mental breakdown" like a badly glued-on wispy moustache that looks like it's escaped from under Errol Flynn's nose. This facial nightmare isn't helped by the fact that Leonardo DiCaprio still doesn't look like he could actually grow one! He'll have a cute baby-face for ever.
Davy Jones – Pirates of the Caribbean: Dead Man's Chest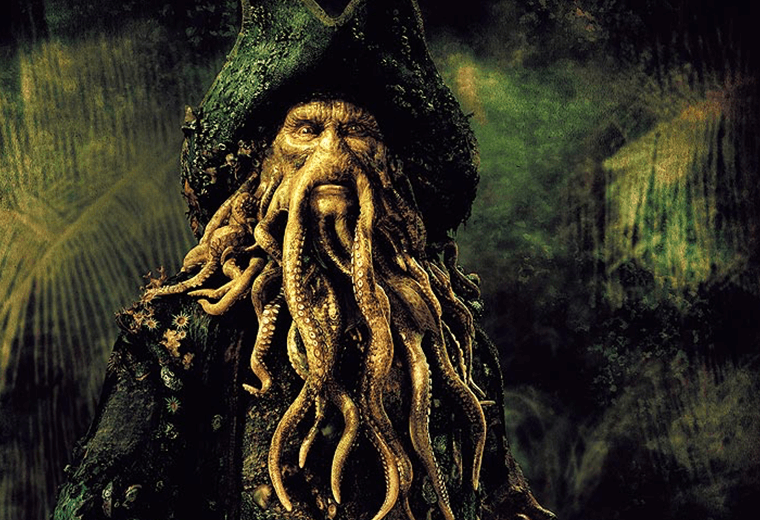 As captain of the Flying Dutchman – a notorious ghost pirate ship – it's no surprise that Davy Jones has a terrifying beard. Just looking at it makes us go all squeamish! Urgh…
Gimli – Lord of the Rings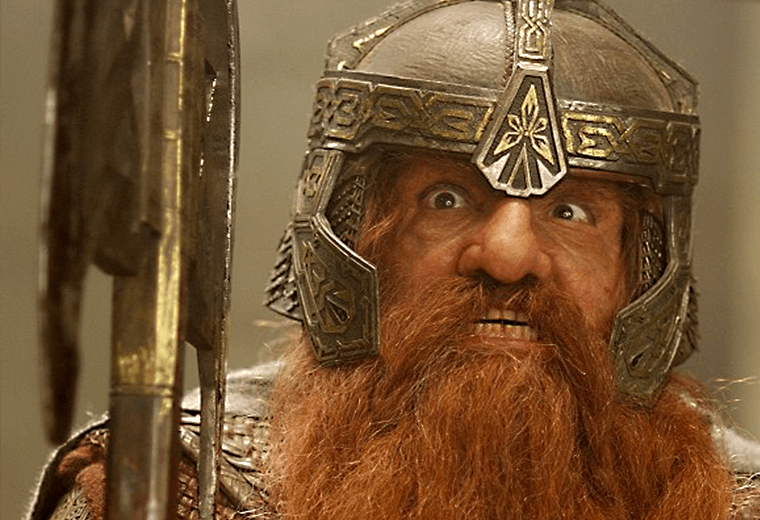 Gimli is virtually a beard with a little angry man attached to it. But considering the length and sheer ruggedness of this beard, it amazes us that Gimli manages to keep it so clean. Even when fighting orcs underground, he still looks shampooed and conditioned!
H.I. McDunnough – Raising Arizona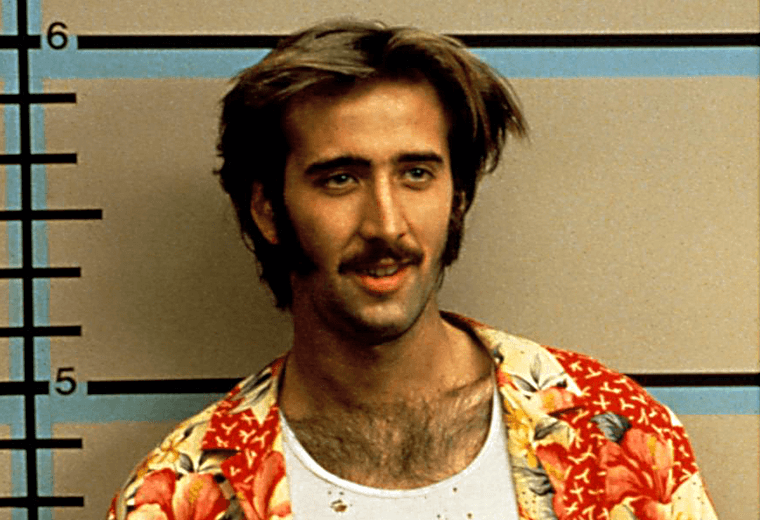 He's committed some true hair crimes in the name of art, but this is Cage's best set of chin whiskers – a double-whammy of huge sharp burns and a dandyish dirty Dali.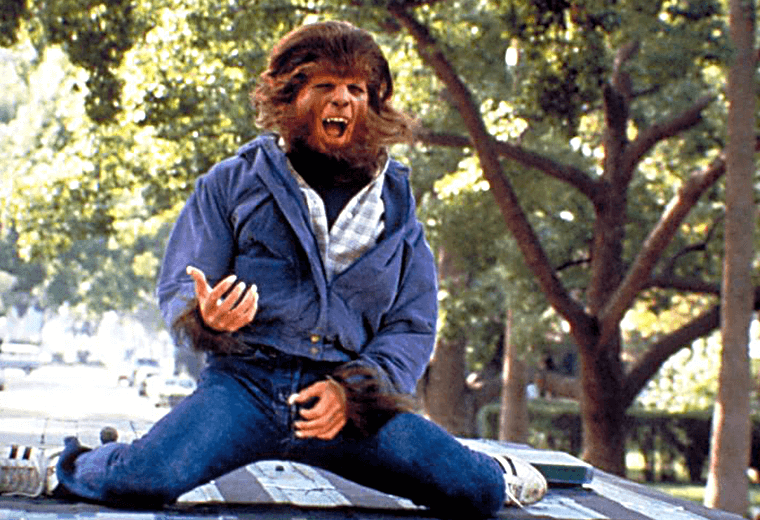 To be fair, facial hair isn't Scott Howard's only problem. He's hit puberty at the speed of 88mph, growing more body hair overnight than the entire Greek athletics team. One side effect of his monstrous hair growth is improved skills in basketball and truck surfing.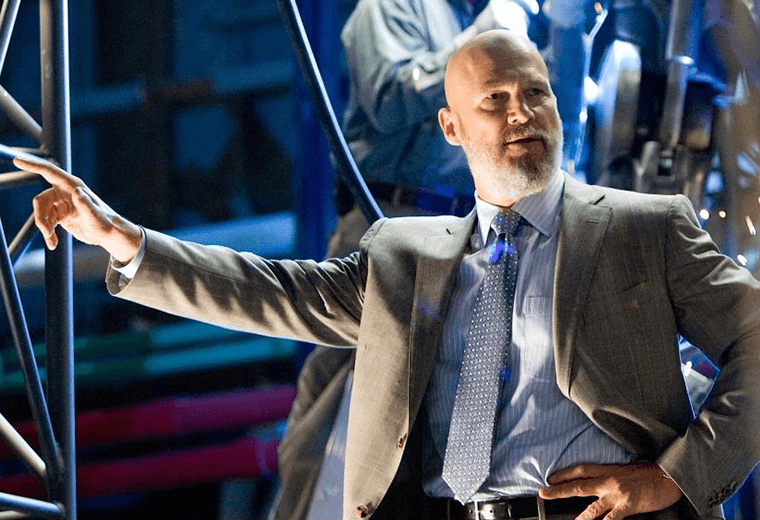 Aims for "Evil warmonger", lands on "Santa's less-jolly brother". With a haircut like that, no-one was shocked when Stane turned out to be a particularly bad egg. We think he should have gone into the 'wild fisherman' business instead, his beard certainly suits the role better!
Pai Mei – Kill Bill: Vol 2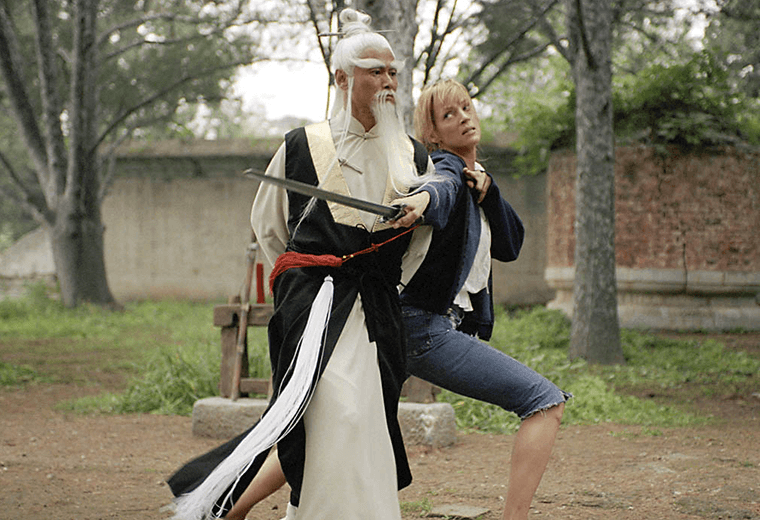 Now that's what we call a beard. Looking every inch the 'ancient kung-fu master', Pai Mei's beard is something that really must be seen in movement to be fully appreciated. We can't help but wonder what conditioner he uses to get it looking so smooth and silky…
Lord Asriel – The Golden Compass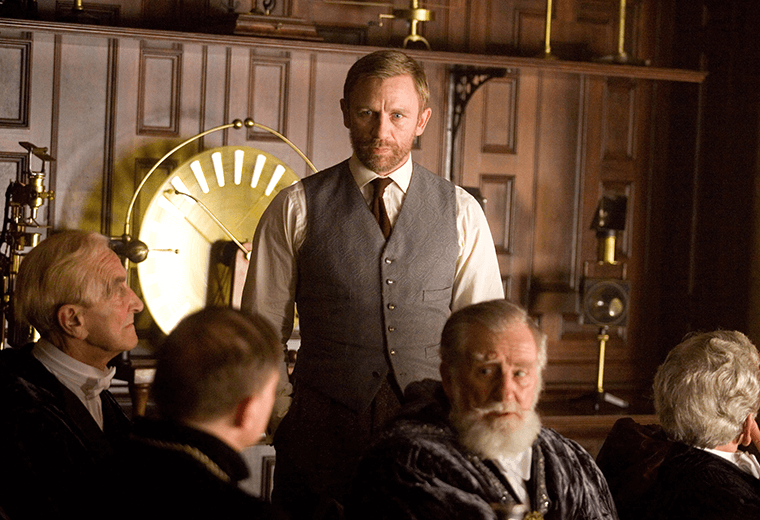 The name's Bond. Beardy Bond. Daniel Craig's face certainly doesn't suit the beard he was given in The Golden Compass. We much prefer the smooth-faced secret agent to this rugged fella!
White Goodman - Dodgeball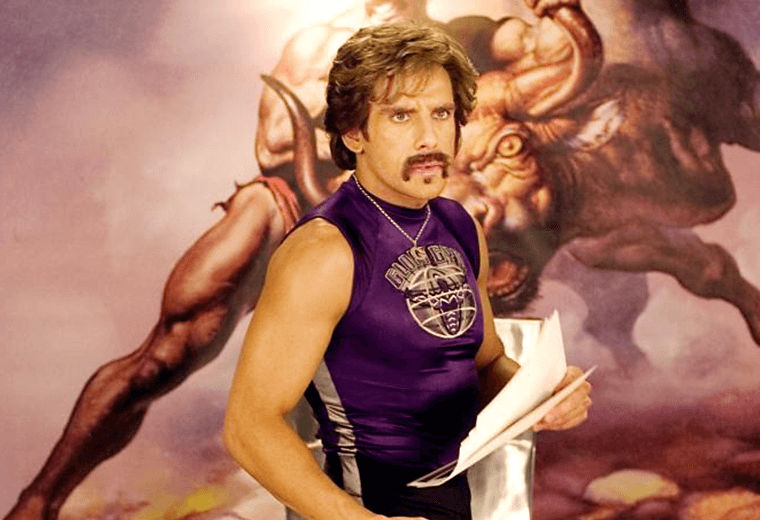 He's better than us - and he knows it – which is probably why White reckons he can don the most Alpha of Alpha Male handlebars. It's the lip-line equivalent to beating your chest and fighting men in a carpark, but to be honest, we think it looks rather ridiculous!