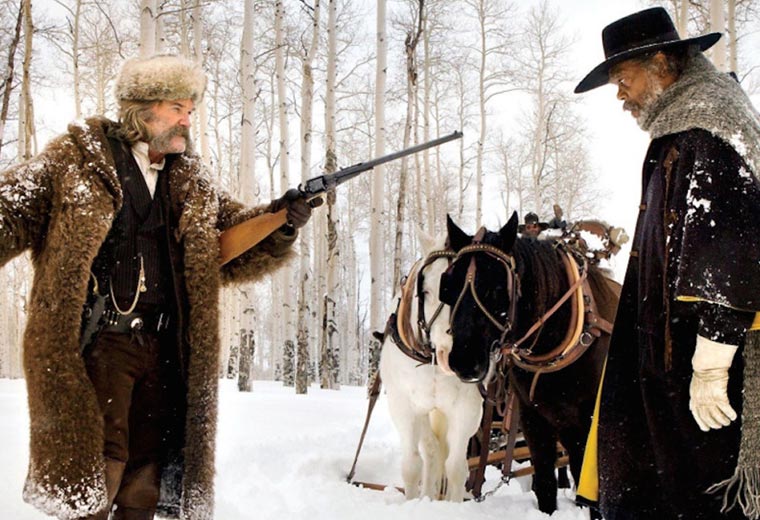 Director: Quentin Tarantino | Released: 1st January 2016
Starring: Kurt Russell, Samuel L Jackson, Jennifer Jason Leigh
No one does an ensemble piece quite like Quentin Tarantino, who ratchets up the tension in this pulpy pressure cooker drama about eight Civil War bounty hunters holed up in shack during a blizzard. As ever, the casting is exemplary – returning QT alumni include Kurt Russell, Tim Roth, Michael Madsen and, of course, Samuel L Jackson - but it's Tarantino's trademark rat-a-tat-tat patter that's the big draw here. If The Hateful Eight is even half the Western that Django Unchained was, we will be on cloud nine.
Excitement rating: 9/10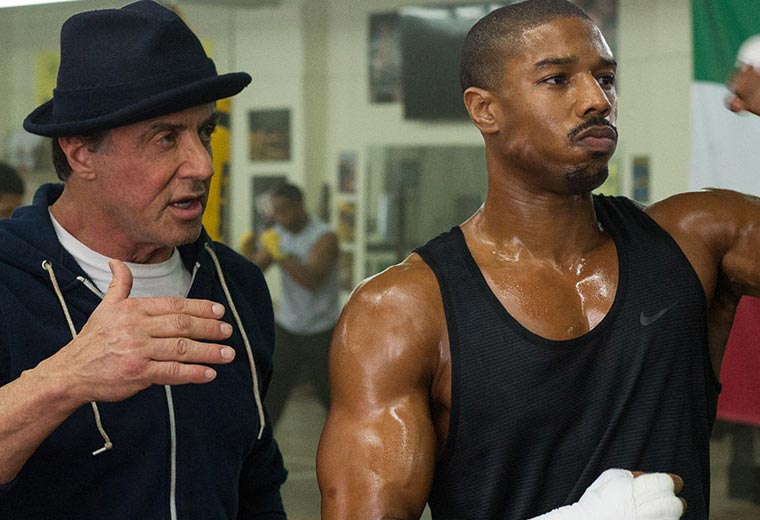 Director: Ryan Coogler | Release Date: 15th January 2016
Starring: Michael B. Jordan, Sylvester Stallone, Tessa Thompson
When Sylvester Stallone decided to reprise Rocky for a sixth time in 2006, no one gave the old slugger a chance, and ever the eternal underdog, Rocky Balboa surprised us all with a flurry of emotional gut-punches. In 2016, the old warhorse returns once more, but now Rocky is the trainer and he has a familiar name fighting his corner. Michael B. Jordan, fresh from taking a critical pummelling in Fantastic 4, rallies to play Adonis Creed, son of Apollo, who has a few scores of his own to settle.
Excitement rating: 6/10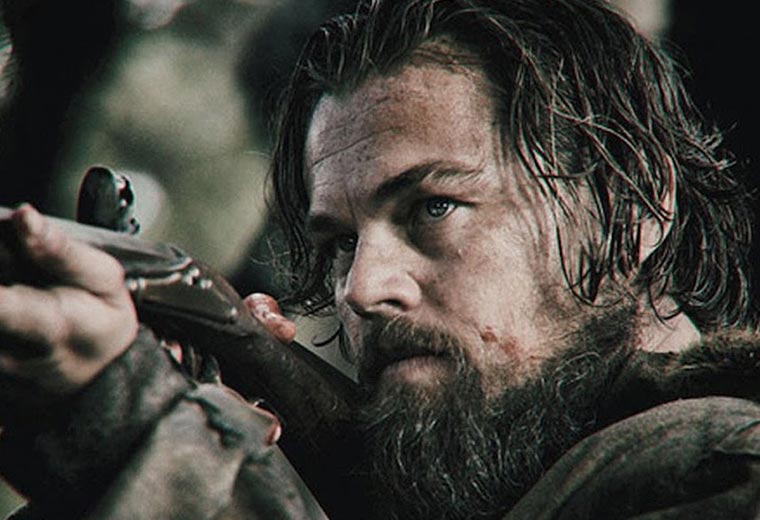 Director: Alejandro González Iñárritu | Release Date: 15th January 2016
Starring: Leonardo DiCaprio, Tom Hardy, Will Poulter
Could this be the movie that finally lands Leonardo DiCaprio the Oscar he deserves? The pedigree couldn't be more promising. This thriller about an 1820s frontiersman who is left for dead after a bear attack is half survival drama, half revenge movie, and with Mexican director Alejandro González Iñárritu at the helm – fresh from Oscar success with Birdman – The Revenant promises to be equal parts intensely beautiful and beautifully intense. Start practising your speech, Leo.
Excitement rating: 10/10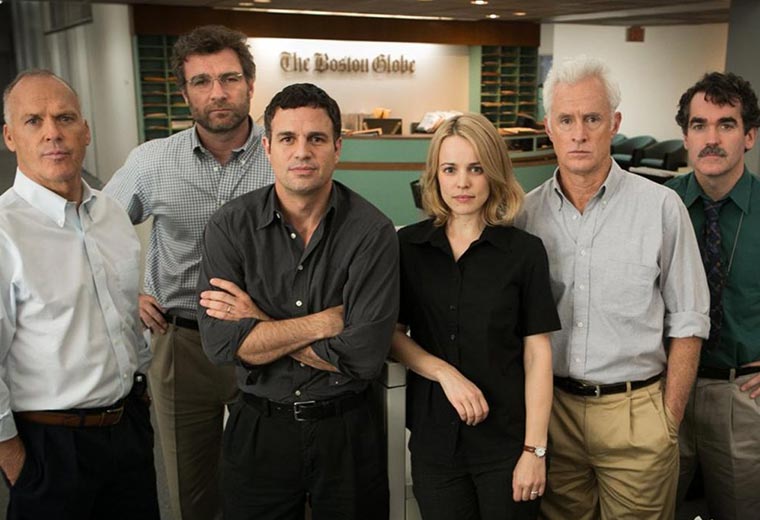 Director: Tom McCarthy | Release Date: 29th January 2016
Starring: Michael Keaton, Rachel McAdams, Mark Ruffalo
In 2001, a group of reporters at the Boston Globe following up allegations of abuse in the Massachussets Catholic Church uncovered a decades-long cover-up that shook the diocese, the government and the entire Catholic Church to its absolute core. Director Tom McCarthy (The Station Agent, The Visitor and, um, Adam Sandler comedy The Cobbler) presents a taut retelling of that investigation, with Michael Keaton playing the Globe's fearless editor, clearly out to avenge last year's Birdman Oscar snub.
Excitement rating: 8/10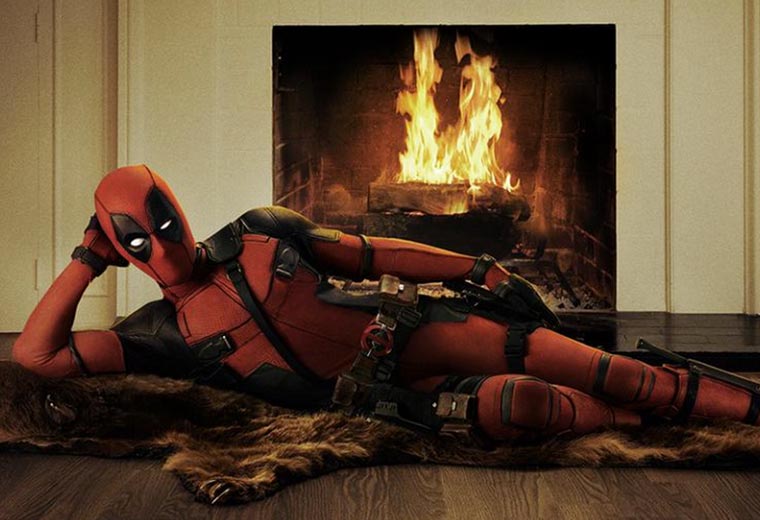 Director: Tim Miller | Release Date: 5th February 2016
Starring: Ryan Reynolds, Morena Baccarin, Gina Carano
The latest entry in the ever-increasing sub-genre called 'Ryan Reynolds third-tier superhero movies', Deadpool does at least promise to be different from the likes of Green Lantern, X-Men Origins: Wolverine and Blade: Trinity in that it can laugh at itself – and indeed at others. Reprising the role of the Merc with a mouth, albeit in a way more fan-friendly fashion, Reynolds's Deadpool is self-aware, foul-mouthed and completely and utterly psychotic, which should make for an altogether entertaining superhero diversion.
Excitement rating: 8/10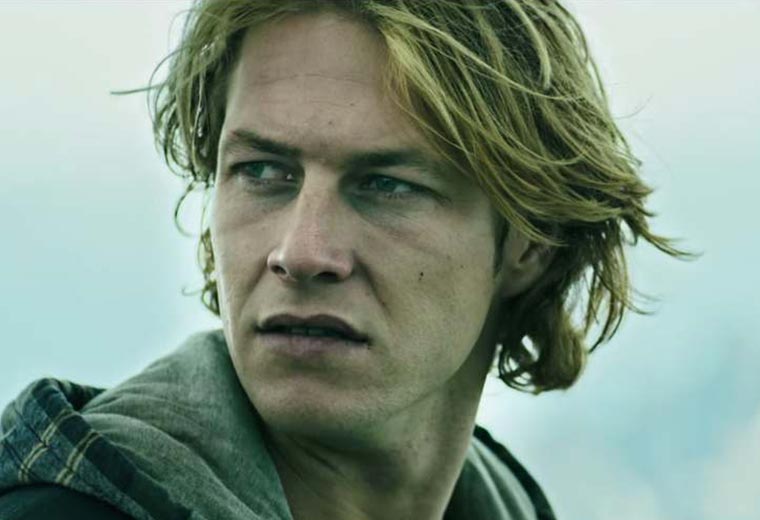 Director: Ericson Core | Release Date: 12th February 2016
Starring: Luke Bracey, Edgar Ramirez, Teresa Palmer
Aka the remake that nobody asked for or needed. Even though there was absolutely nothing wrong with the Kathryn Bigelow original, the pulse-quickening action thriller has been deemed fair game for an update, although we're struggling to see why. Luke Bracey can't hope to match Keanu Reeves' charisma as Johnny Utah (and that's saying something) while Edgar Ramirez has the unenviable task of stepping into Patrick Swayze's shoes. Wake us up when someone finds the point.
Excitement rating: 3/10
Pride And Prejudice And Zombies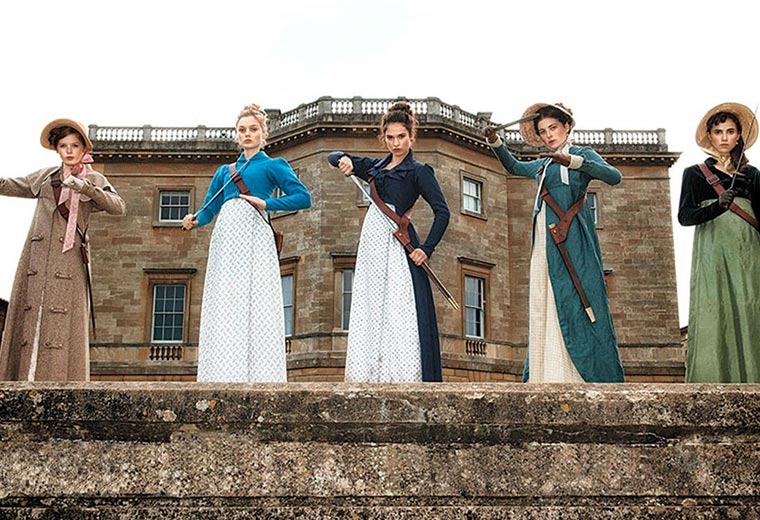 Director: Burr Steers | Release Date: 12th February 2016
Starring: Lily James, Matt Smith, Lena Headey
This high-concept comedy has been stuck in development hell for a while now, but it's finally ready to chew its way out of the Jane Austen novel from whence it came. The pitch is simple – What if the sweeping romance of Pride & Prejudice was savagely interrupted by zombies? - but it remains to be seen if it'll amount to anything more than a wry chuckle at the (admittedly brilliant) title. At least Lily James, last seen as Cinderella, has the required Austen-esque grace to ensure period authenticity.
Excitement rating: 5/10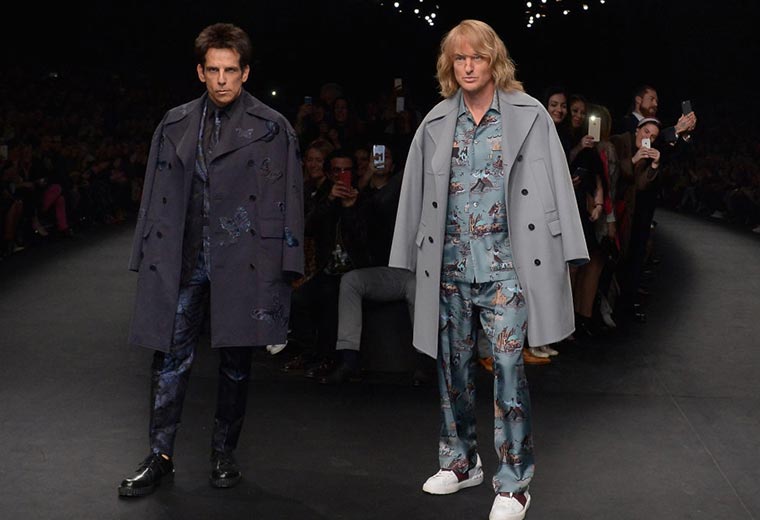 Director: Ben Stiller | Release Date: 12th February 2016
Starring: Ben Stiller, Owen Wilson, Kristen Wiig
The original Zoolander was an underwhelming cinematic release that fabulously sashayed into a cult classic, hence why it's taken 15 years to get male model and professional eugoogoliser Derek Zoolander back on the Hollywood catwalk. Even though his last outing saw a brainwashed Derek attempt to assassinate the Malaysian Prime Minister, don't expect a quieter ride this time: Zoolander will once again team up with rival turned hombre Hansel (Owen Wilson, so hot right now) when a rival modelling company try to take them out of the game. Expect a strong celeb cameo showing.
Excitement rating: 9/10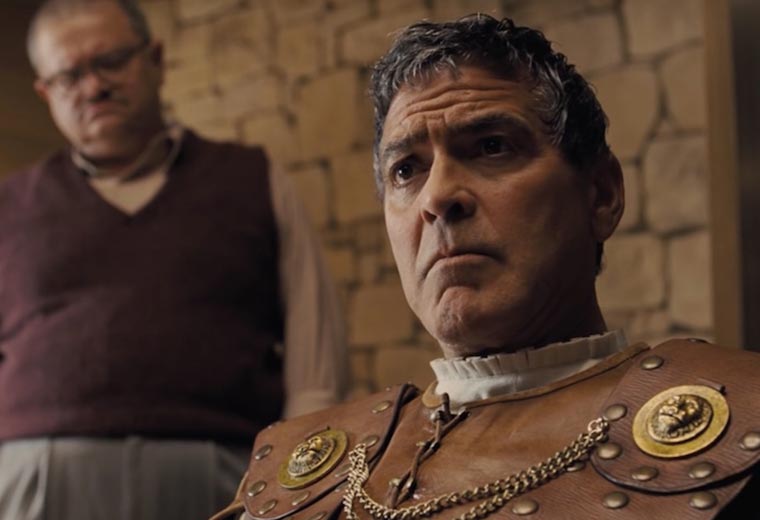 Directors: Ethan Coen, Joel Coen | Release Date: 26th February 2016
Starring: Channing Tatum, Scarlett Johansson, Josh Brolin
Any new Coen movie is a cause for celebration, but Coen comedies deserve the full party popper and champagne treatment. A 1950s-set screwball comedy, it stars Josh Brolin as a Hollywood fixer, who must keep his clients' indiscretions from the public. The cast is one of the Coens' best ever, mixing old favourites (Clooney, McDormand, Johansson) and new blood (Channing Tatum and Jonah Hill to name but two newbies). Also, Dolph Lundgren as a Soviet submarine commander. Sold!
Excitement rating: 9/10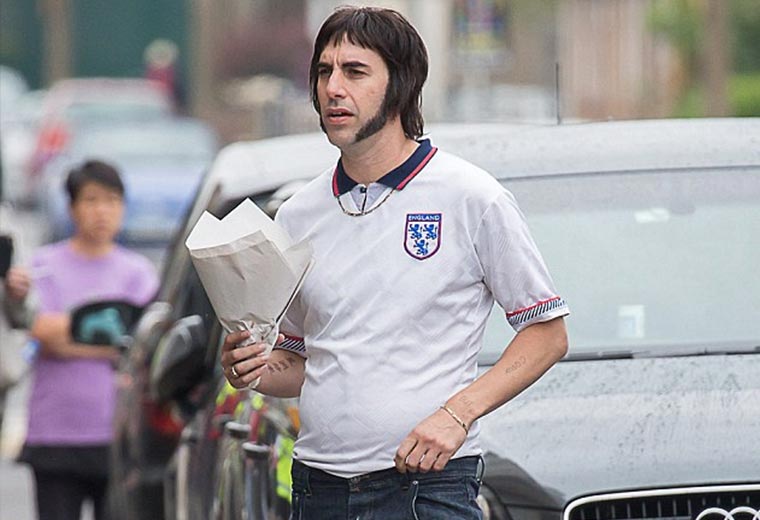 Director: Louis Leterrier | Release Date: 4th March 2016
Starring: Sacha Baron Cohen, Penelope Cruz, Rebel Wilson
It's refreshing to know very little about a highly anticipated movie, and with Grimsby – Sacha Baron Cohen's first big-screen comedy since 2012's The Dictator – we know next to nothing, other that it has already ruffled some feathers in the town in which it's based. It wouldn't be a proper SBC film without controversy, so we're excited to see this comedy about a British spy (Mark Strong) forced to team up with his idiot football hooligan brother (guess who) no matter who gets offended along the way (just a guess: people from Grimsby).
Excitement rating: 8/10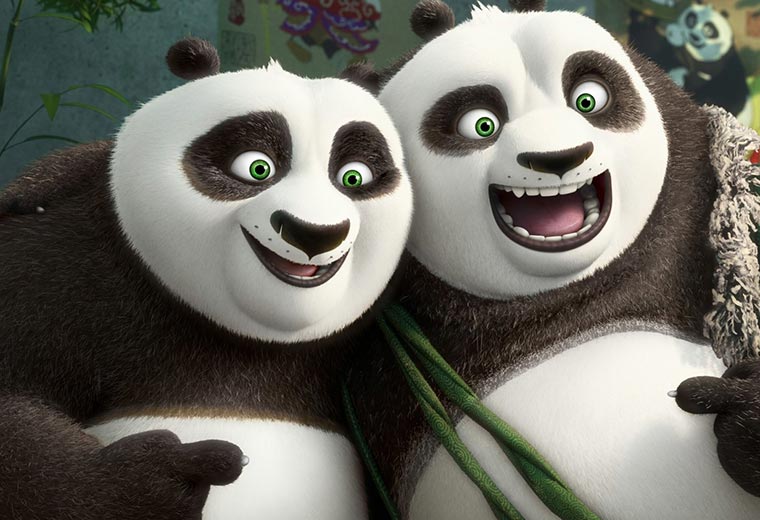 Directors: Jennifer Yuh Nelson, Alessandro Carloni | Release Date: 18th March 2016
Voices of: Jack Black, Angelina Jolie, Dustin Hoffman
Despite Jack Black's larger-than-life, probably-wouldn't-want-to-be-stuck-in-a-lift-with-him-for-too-long persona, and DreamWorks' tendency to lean towards the wackier end of the animation spectrum, the Kung Fu Panda movies are surprisingly mature in their own way and even rival Pixar's output for genuinely touching moments. Po the Panda is fighting for his own endangered species this time out, but there will always be room for fat jokes and fart gags.
Excitement rating: 6/10
Batman V Superman: Dawn Of Justice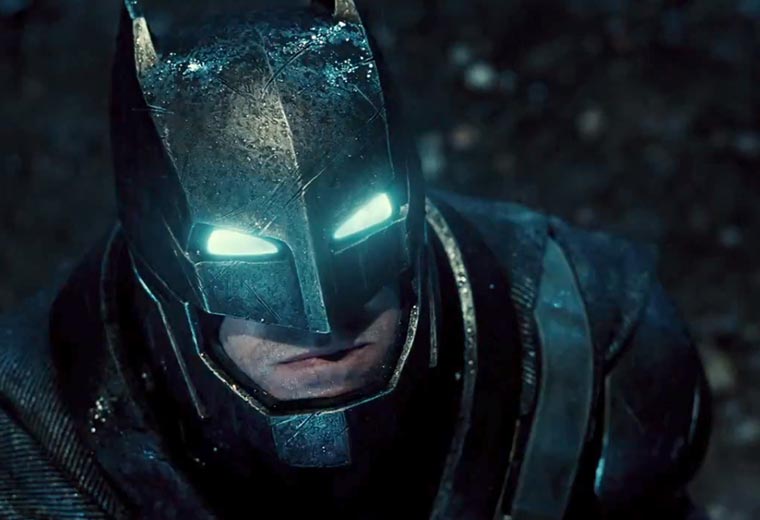 Director: Zack Snyder | Release Date: 25th March 2016
Starring: Ben Affleck, Henry Cavill, Jesse Eisenberg
Biff! Pow! Sock! Batman V Superman is the most exciting superhero match-up in forever; a clash of two iconic DC legends in a movie that can't fail to entertain. Where Marvel's Avengers movie was the culmination of four years of groundwork, DC are kickstarting their entire catalogue from this ground zero, meaning appearances from Wonder Woman, Aquaman and other, lesser Justice League members. Don't forget the main event: Bruce Vs Clark could be the most epic superhero rumble ever committed to screen.
Excitement rating: 10/10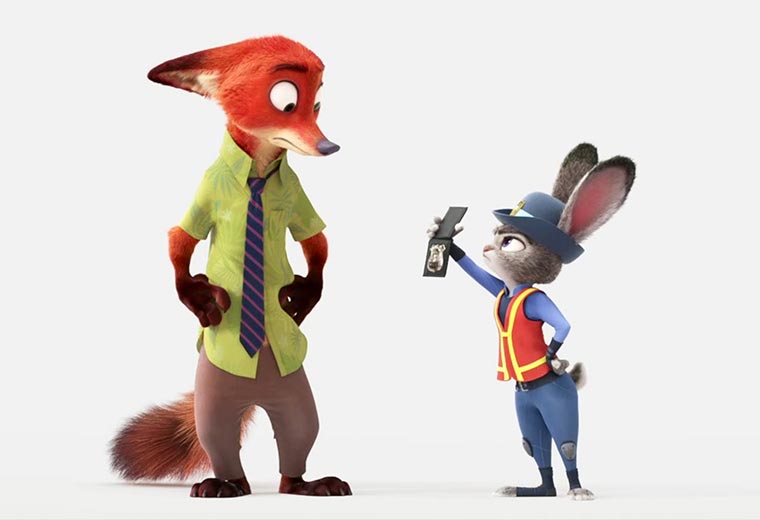 Directors: Byron Howard, Rich Moore, Jared Bush | Release Date: 25th March 2016
Voices of: Jason Bateman, Ginnifer Goodwin, Alan Tudyk
Take every animal adventure Disney has ever made, put them in one big melting pot and you have Zootropolis – probably the most visually and aesthetically ambitious movie the Mouse House have ever attempted. As the title suggests, Zootropolis is home to animals of all shapes and sizes – from tiny mice to lumbering elephants – and acts as a vivid backdrop to the tale of Ginnifer Goodwin's bunny cop Judy as she tries to absolve Jason Bateman's con artist fox Nick of a crime he didn't commit.
Excitement rating: 9/10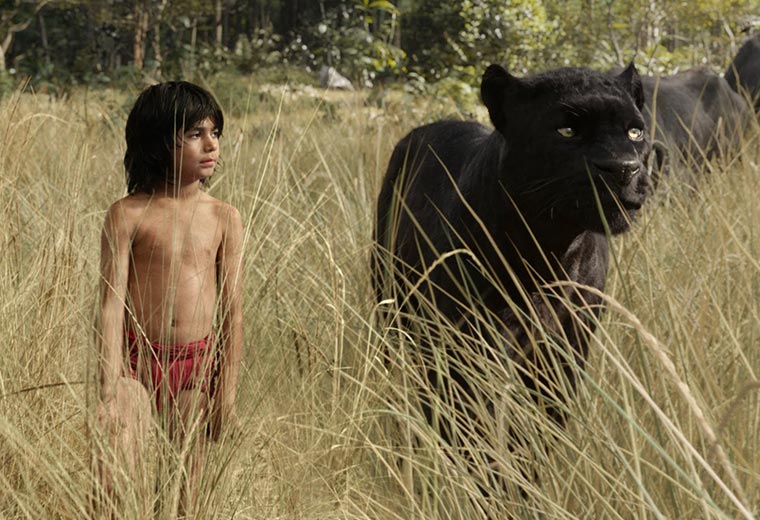 Director: Jon Favreau | Release Date: 15th April 2016
Starring: Neel Sethi, Bill Murray (voice), Scarlett Johansson (voice)
This ain't your grandpa's Jungle Book. You may remember Disney's 1967 animation as all songs, smiles, larks and laughs, but Jon Favreau's stunningly beautiful live-action adaptation of Rudyard Kipling's iconic yarn is decidedly different in tone and style. For starters, it was shot completely on green-screen: Mowgli actor Neel Sethi is the only thing in the movie that actually exists. While the tone feels more action-oriented, there is still room for the bare necessities; Bill Murray voicing Baloo promises to be worth the ticket price alone.
Excitement rating: 7/10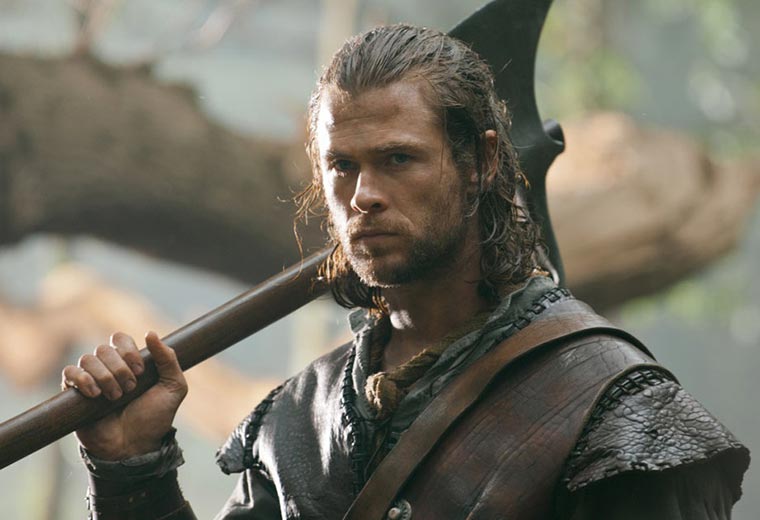 Director: Cedric Nicolas-Troyan | Release Date: 22nd April 2016
Starring: Emily Blunt, Chris Hemsworth, Charlize Theron
Snow White has been deemed surplus to requirements in this prequel/spin-off to the surprise smash hit of 2012 – hardly surprising when you remember the pap photos of Kristen Stewart copping off with the director – so Chris Hemsworth's hunky Huntsman becomes the focus (we're assuming the bogus Scottish accent will be quietly dropped). The plot is still under wraps but Emily Blunt has joined the cast as Freya, rumoured to be the Snow Queen and rival of Charlize Theron's black-hearted Ravenna.
Excitement rating: 5/10
Captain America: Civil War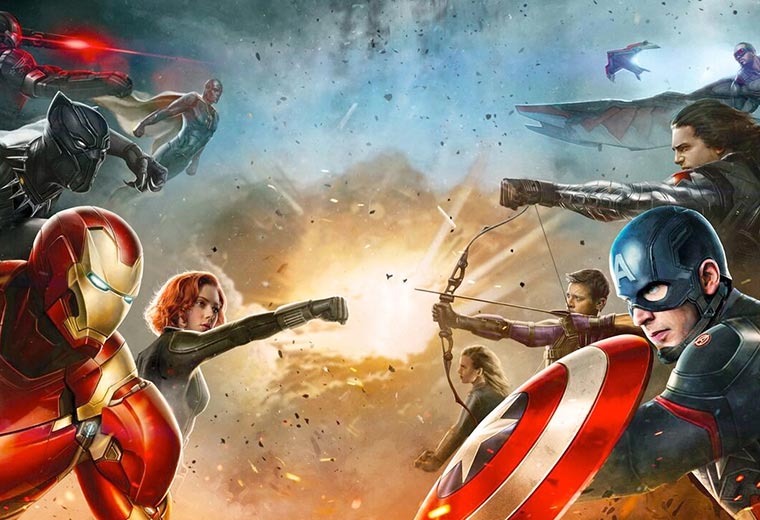 Directors: Joe Russo, Anthony Russo | Release Date: 29th April 2016
Starring: Chris Evans, Robert Downey Jr, Tom Holland
The second of 2016's titanic superhero showdowns, Civil War is less a Captain America sequel than Avengers 2.5. Cap and Tony Stark find themselves diametrically opposed after a disaster puts the Avengers and their ilk under the spotlight: cue a line drawn down the middle of the Marvel Cinematic Universe à la I Love Lucy, with Team Captain America on one side and Team Iron Man on the other. Civil War is one of the most highly regarded Marvel comic-book storylines ever; the movie version promises to be nothing less than epic. Marvel's best yet? We reckon so.
Excitement rating: 10/10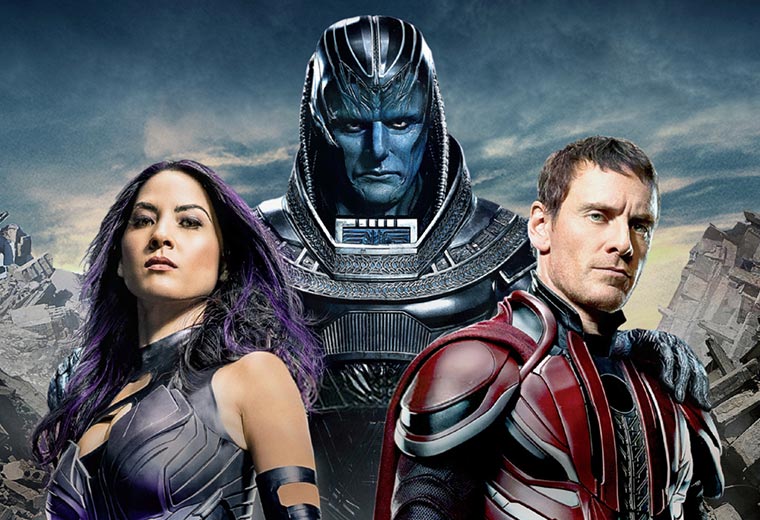 Director: Bryan Singer | Release Date: 19th May 2016
Starring: James McAvoy, Michael Fassbender, Oscar Isaac
Bryan Singer's follow-up to mega-smash Days Of Future Past ups the superhero ante considerably; first, it ditches the 'future' X-Men in favour of the First Class young guns (no Patrick Stewart or Ian McKellen here); then it introduces the most ancient and powerful mutant in Marvel's history. Apocalypse, played by Oscar Isaac and lots of CG enhancement, is historically one of the most fearsome villains Marvel have ever created. Even with new recruits Psylocke (Olivia Munn) and Dazzler (Lana Condor), the X-Men have their work cut out for them.
Excitement rating: 10/10
Alice Through The Looking Glass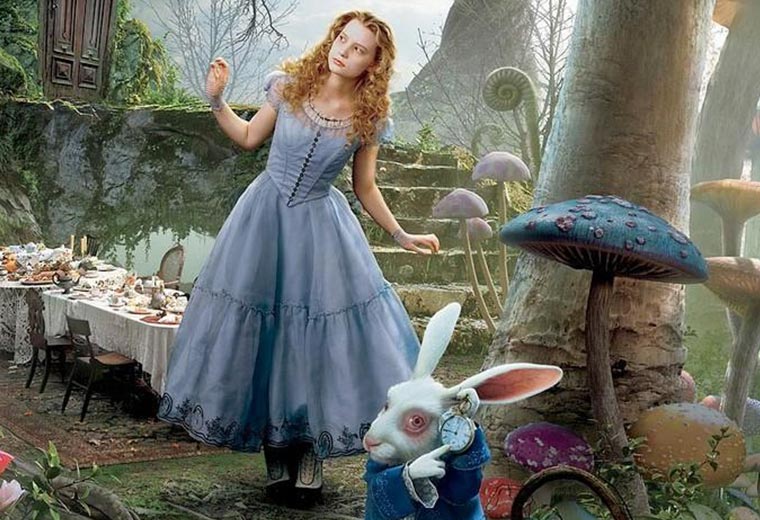 Director: James Bobin | Release Date: 27th May 2016
Starring: Mia Wasikowska, Johnny Depp, Anne Hathaway
Considered a garish and god-awful mess by many – not us though, obviously – Tim Burton's psychedelic reimagining of Alice In Wonderland made over a billion dollars at the worldwide box office, meaning this follow-up was as inevitable as Johnny Depp appearing in pale face makeup. Burton has stepped aside and allowed Muppets director James Bobin to take charge, which is encouraging, while all the principle cast return to Underland. At least it can't be any more obnoxious than the original. Or can it?
Excitement rating: 6/10
Teenage Mutant Ninja Turtles 2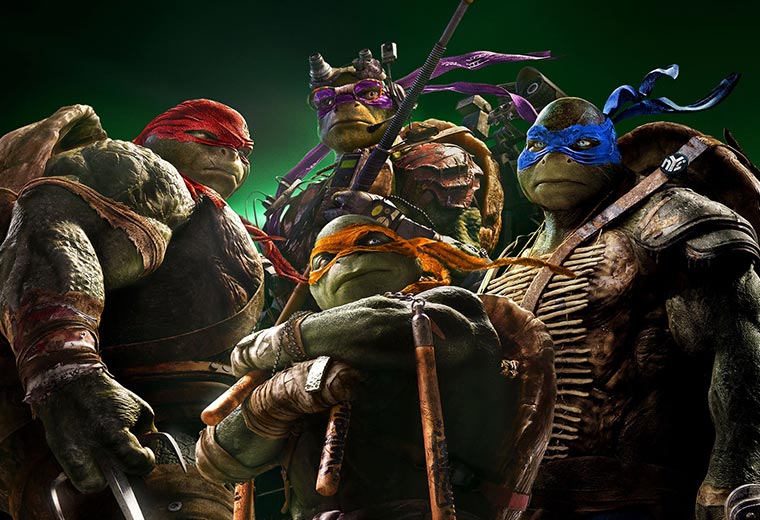 Director: Dave Green | Release Date: 3rd June 2016
Starring: Megan Fox, Will Arnett, Johnny Knoxville (voice)
Proving once and for all that good ideas cannot be killed – or, rather, weird pop culture jokes from the 90s refuse to go away – the Teenage Mutant Ninja Turtles continue to be inexplicably popular. Producer Michael Bay was the architect of 2014's charmless CG comeback, which proved so popular a sequel was greenlit immediately upon release. There's not much info available on Leo, Donny, Mikey and Raph's latest adventure, but if Krang isn't involved somewhere down the line we're kicking off.
Excitement rating: 5/10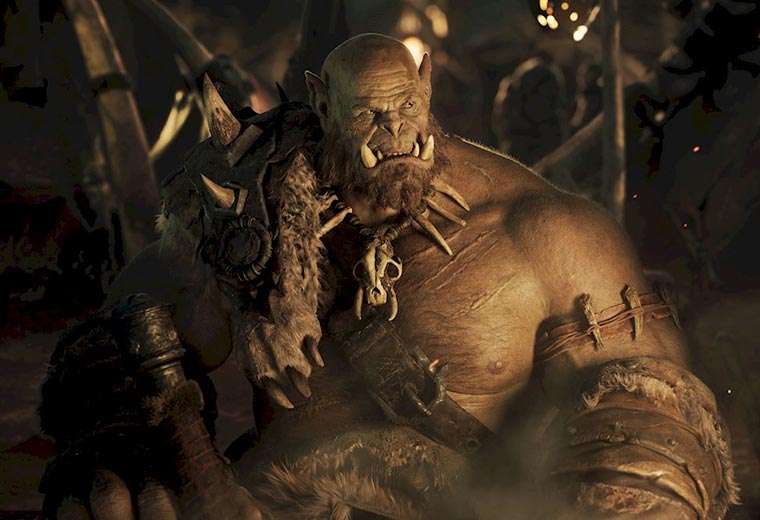 Director: Duncan Jones | Release Date: 3rd June 2016
Starring: Ben Foster, Paula Patton, Toby Kebbell
Here it is, the first big blockbuster gamble of the summer. The Warcraft franchise is bigger than big on PC – it's practically a religion. But will the millions of fans of the online role-playing game flock to cinemas to see the movie? It's not a sure thing. Duncan Jones (Moon) is a smart choice to direct and what we've seen of the CG orcs has been hugely impressive, but Warcraft could be cursed by its authenticity. For example, how many successful Dungeons & Dragons movies do you remember?
Excitement rating: 9/10
Independence Day: Resurgence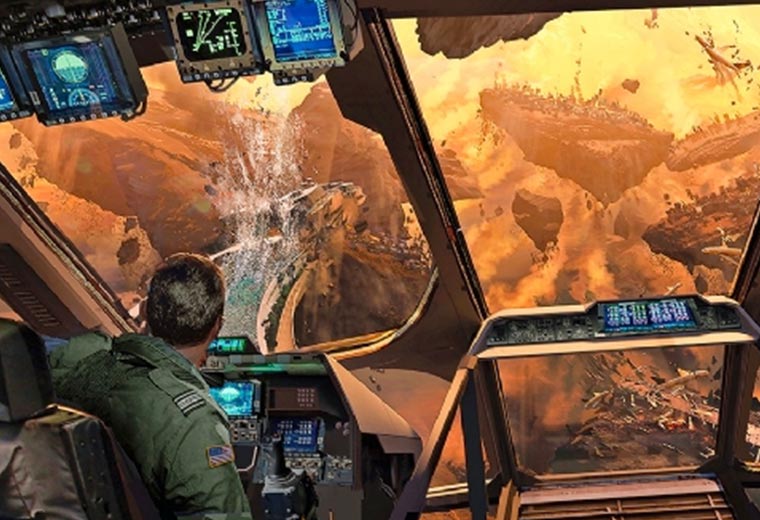 Director: Roland Emmerich | Release Date: 24th June 2016
Starring: Jeff Goldblum, Liam Hemsworth, Maika Monroe
The first Independence Day could probably lay claim to being the ultimate 90s event movie – who can forget the first time they saw that money shot of the White House getting obliterated? It's surprising that it's taken 20 years for the ID4 aliens to reformulate their strategy and return, but they're coming back and you suspect this time they've protected their ships' computers with some decent antivirus software. One person who won't be welcoming them to Earth will be absentee Will Smith, but Roland Emmerich returns to blow any remaining landmarks he might have missed to smithereens.
Excitement rating: 8/10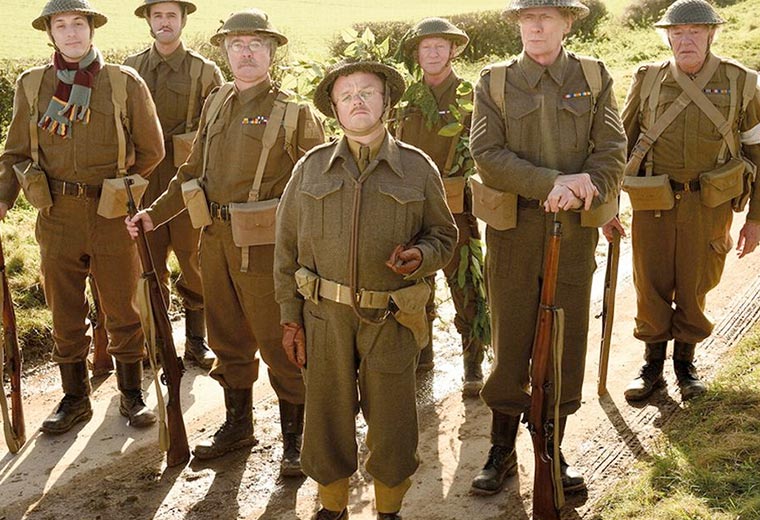 Director: Oliver Parker | Release Date: 5th February 2016
Starring: Toby Jones, Bill Nighy, Michael Gambon
Granted, it's not the first TV show you'd think would be ripe for a movie adaptation, but the key to the Dad's Army movie lies in its casting. Toby Jones has the stature and the manner to perfectly play beleaguered squad leader Captain Mainwaring, while Bill Nighy is perfect as his ever-suffering right hand man Sergeant Wilson. With Michael Gambon as doddery fool Private Godfrey and Inbetweener Blake Harrison as Private Pike, this adaptation feels in safe hands, even if we're sure it'll be lost on overseas audiences.
Excitement rating: 6/10
Director: Paul Feig | Release Date: 15th July 2016
Starring: Kristen Wiig, Melissa McCarthy, Chris Hemsworth
It's the remake that's enraging Meninists around the world: Paul Feig's all-girl Ghostbusters squad has attracted unwanted attention from the internet's bottom-feeders who seem to think that, in this fictional world that John Landis created, only MEN should be allowed to bust ghosts and feel good about it. Silence, idiots! Feig is the best comedy director in Hollywood and the female talent he has assembled will make even the most humourless trolls giggle. The funniest film of the year? We're calling it. You ghost, girls!
Excitement rating: 10/10
Ice Age: Collision Course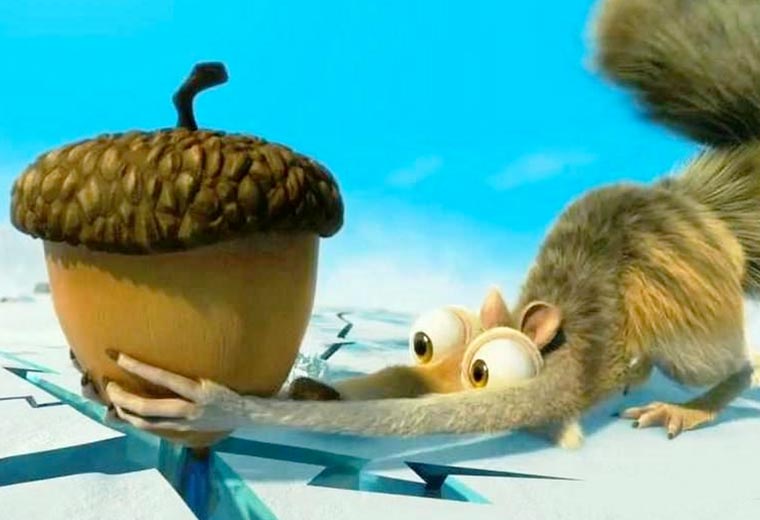 Directors: Mike Thurmeier, Galen T Chu | Release Date: 15th July 2016
Voices of: John Leguizamo, Queen Latifah, Keke Palmer
The fifth Ice Age movie is released 14 years after the original, which means that most little nippers who enjoyed the adventures of Scrat the first time round probably have kids of their own and mortgages and weird body hair by now. Not much is known about the plot just yet (other than it probably has one, and that there's a collision of some sort – we're guessing) but small children who are fond of animated movies starring cute animals care not for plot, or the fact that voice actor Denis Leary has been a sellout for 14 years.
Excitement rating: 6/10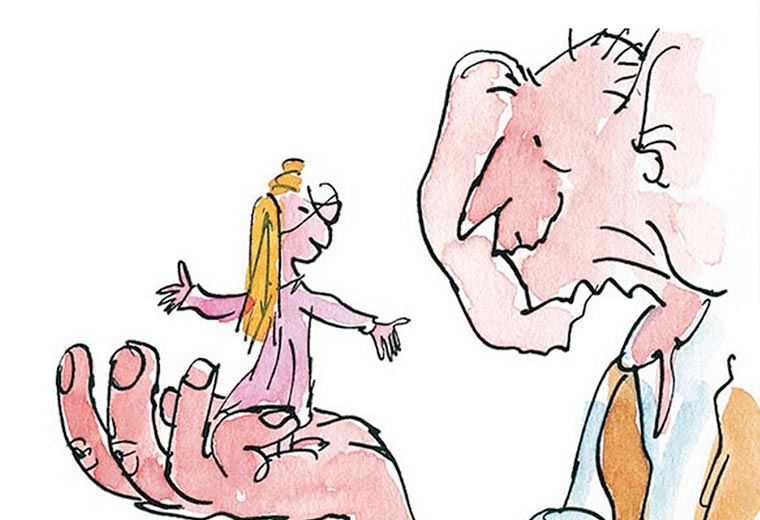 Director: Steven Spielberg | Release Date: 22nd July 2016
Starring: Rebecca Hall, Mark Rylance, Penelope Wilton
Steven Spielberg has a tendency to follow up his serious movies with more frivolous, blockbuster offerings: see Schindler's List/Jurassic Park and War Horse/Tintin for proof. Now, after spy drama Bridge Of Spies, Spielberg dives right into sheer children's literature gold with an adaptation of Roald Dahl's superlative book, The BFG (that's Big Friendly Giant, in case you didn't have a childhood). Wolf Hall's Mark Rylance will voice the giant, while newcomer Ruby Barnhill was plucked from obscurity to play curious kiddie lead Sophie. We prefer frivolous Spielberg, to be honest.
Excitement rating: 8/10
Knights Of The Roundtable: King Arthur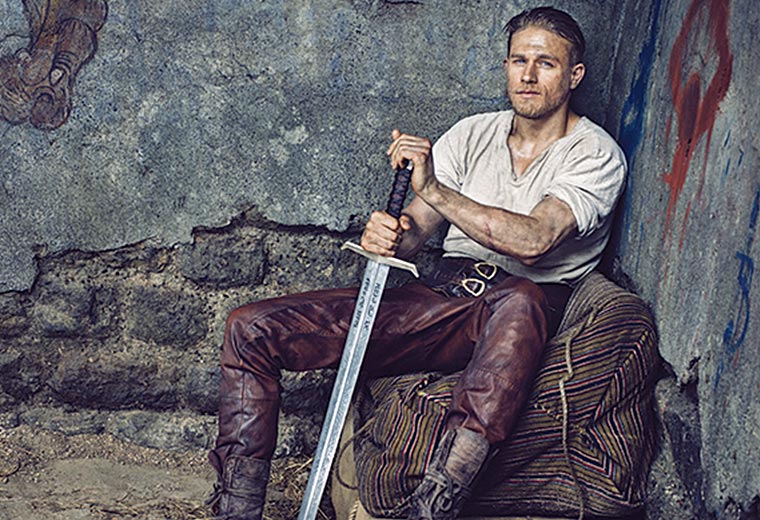 Director: Guy Ritchie | Release Date: 22nd July 2016
Starring: Charlie Hunnam, Jude Law, Eric Bana
Everything pre that title colon suggests Warner Bros are desperate to kickstart ye olde medieval franchise – or, shudder, a shared Camelot universe – but for now, the focus is on Artie and his big chopper. It's an origin story, with Charlie Hunnam playing the pre-royal Arthur as a young man, just before he gets his hands on Excalibur and understands his heritage. Aiden Gillen's presence lends distinct shades of Game Of Throniness, but with Ritchie in charge, at least it'll be slick. 'Roundtable' as one word, though? We're not having that.
Excitement rating: 7/10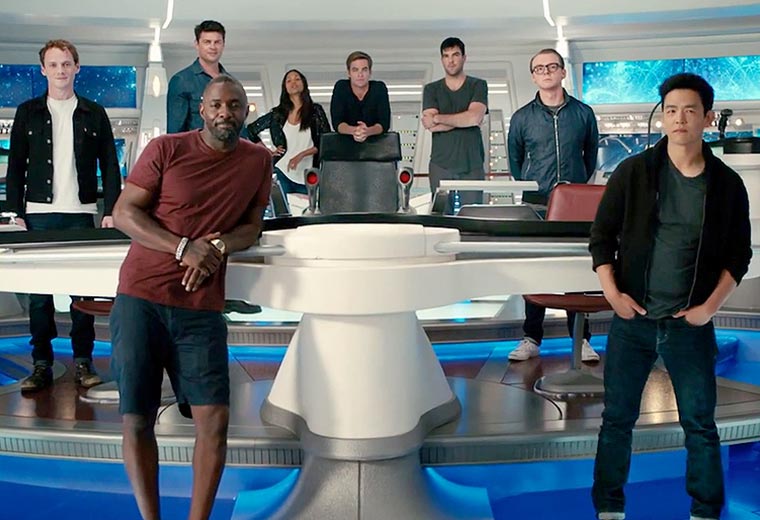 Director: Justin Lin | Release Date: 22nd July 2016
Starring: Chris Pine, Zachary Quinto, Idris Elba
Rather overshadowed by the other 'Star' franchise of late, Trek the third now has a captain in the form of Fast & Furious savour Justin Lin, taking control of the bridge from departed franchise Judas JJ Abrams. Other interesting off-screen personnel changes; Simon Pegg is officially credited as Beyond's writer, while Idris Elba will play a villain who definitely isn't Khan. There's enough space in the universe for two awesome Star adventures, but can Trek hope to compete with Wars? Make it so. (That's Star Trek, right?)
Excitement rating: 9/10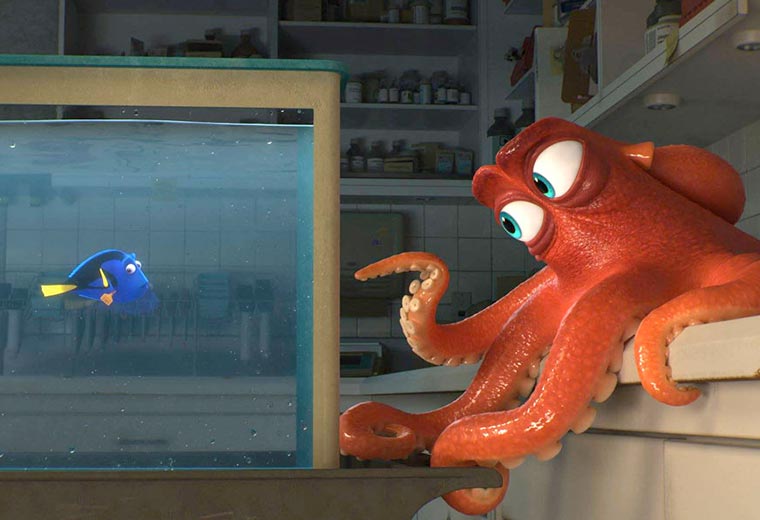 Directors: Andrew Stanton, Angus MacLane | Release Date: 29th July 2016
Voices of: Ellen DeGeneres, Albert Brooks, Ed O'Neill
The undoubted star of Nemo's first underwater adventure, Dory is top lining the belated sequel, presuming she remembers to turn up for the shoot. The forgetful Blue Tang fish will be embarking on her own mission to be reunited with her family, including her parents, voiced by Eugene Levy and Diane Keaton. Nemo, Marlin and the 'Tank Gang' will swim along for the ride, but new additions include a grumpy octopus played by Ed O'Neill and an goofy hammerhead shark voiced by Ty Burrell in the underwater Modern Family reunion you didn't know you were desperate to see.
Excitement rating: 10/10
Untitled Matt Damon/Bourne Sequel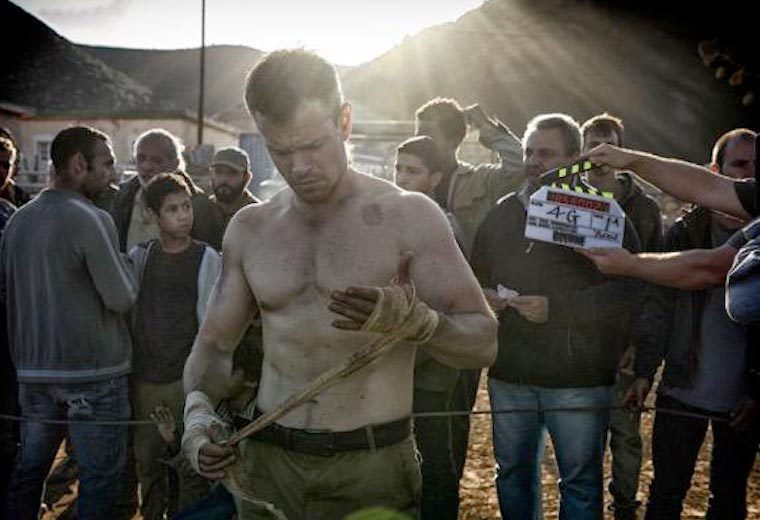 Director: Paul Greengrass | Release Date: 29th July 2016
Starring: Matt Damon, Julia Stiles, Alicia Vikander
Jeremy Renner's spirited spin-off, The Bourne Legacy, was a fun distraction but though the star of the franchise was still namechecked in the title, his absence was keenly felt. Worry no more: Matt Damon returns as Jason Bourne after his one wish was granted – Paul Greengrass is directing once more. Damon says the time was right for Bourne to return as the world is a very different place to the one we last saw in 2007: NSA, Snowden, WikiLeaks and so on. Judging from the first pic, it looks like Bourne has been looking after himself in the interim anyway.
Excitement rating: 9/10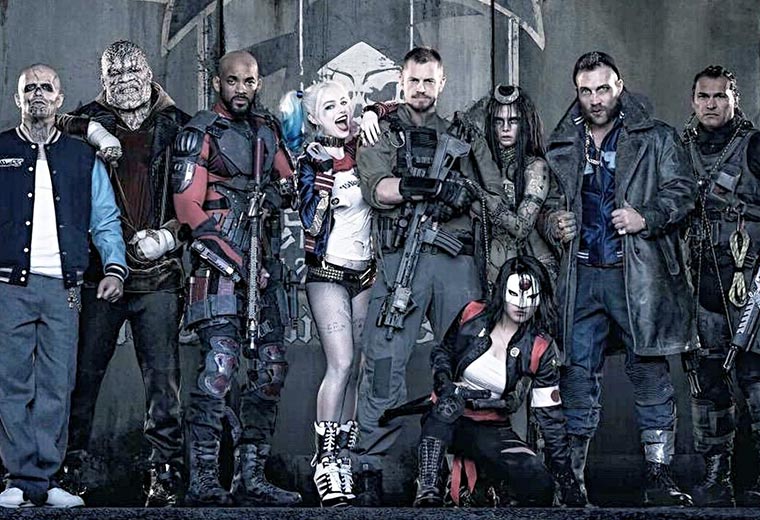 Director: David Ayer | Release Date: 5th August 2016
Starring: Jared Leto, Will Smith, Margot Robbie
With Batman V Superman understandably the big draw for DC in 2016, David Ayer's ensemble flick Suicide Squad is at least as tantalising as the main event. For one thing, it gives us our first look at Jared Leto's Joker, lithe and tattooed and weird and the antagonist versus a whole team of bad guys, including Will Smith's Deadshot and Margot Robbie's Harley Quinn. There is a slight chance there could be too much bad to go around, but Suicide Squad has the potential to spin off a dozen movies: high stakes indeed.
Excitement rating: 9/10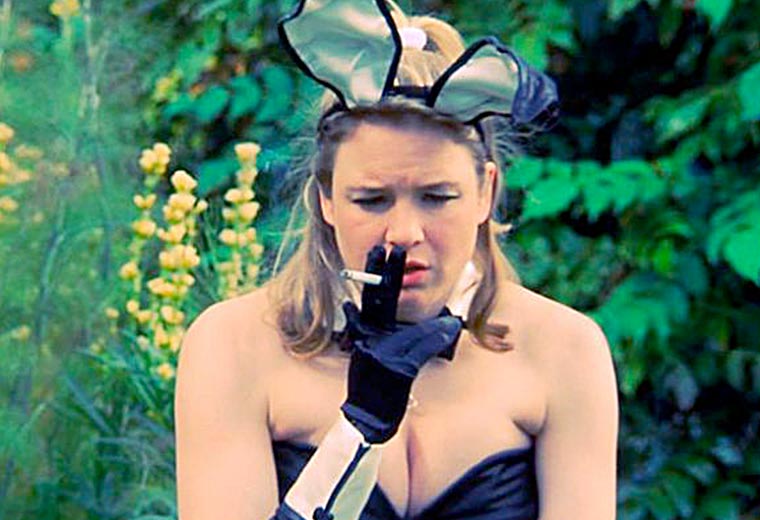 Director: Sharon Maguire | Release Date: 2nd September 2016
Starring: Renée Zellweger, Colin Firth, Patrick Dempsey
Believe it or not, the first Bridget Jones movie won Renée Zellweger an Oscar nomination. Combined with the sequel, The Edge Of Reason, the Bridget Jones movies made more than half a billion dollars worldwide. How has it taken this long for Bridget to get up the duff, necessitating a threequel? Zellweger returns as Jones, icon to diary-keeping singletons everywhere, as does her screen beau Colin Firth, who has romantic competition in the form of Patrick "McDreamy" Dempsey. Delightful misunderstandings await; a Hugh Grant cameo is surely an inevitability.
Excitement rating: 5/10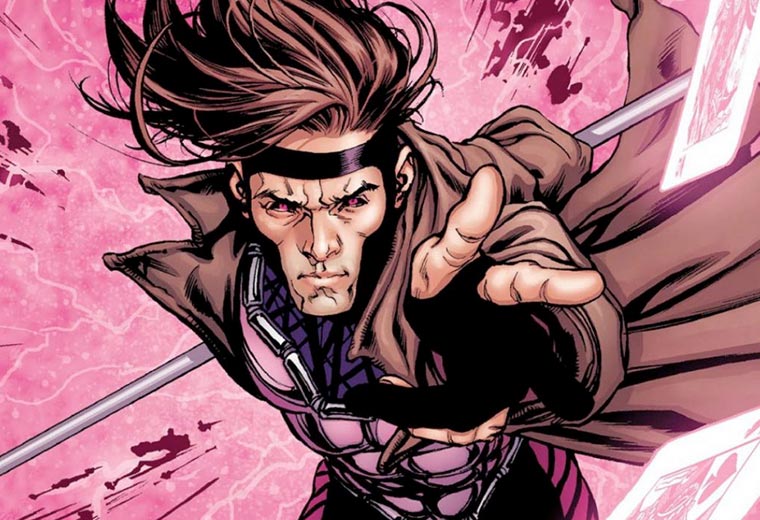 Director: TBC | Release Date: 7th October 2016
Starring: Channing Tatum, Lea Seydoux (rumoured)
Taylor Kitsch's forgettable supporting turn in X-Men Origins: Wolverine aside, Gambit is one of the last great superheroes yet to be exploited on the big screen. The omens for this Fox origin story have not been brilliant: you'll notice the big fat TBC where a director's name should be, and lead star Channing Tatum – the driving force behind the project, after publicly claiming he'd love to play the character – temporarily exited the movie over worries about the quality of the script. Still, there's plenty of time for him to nail that Cajun accent, mon cherie.
Excitement rating: 6/10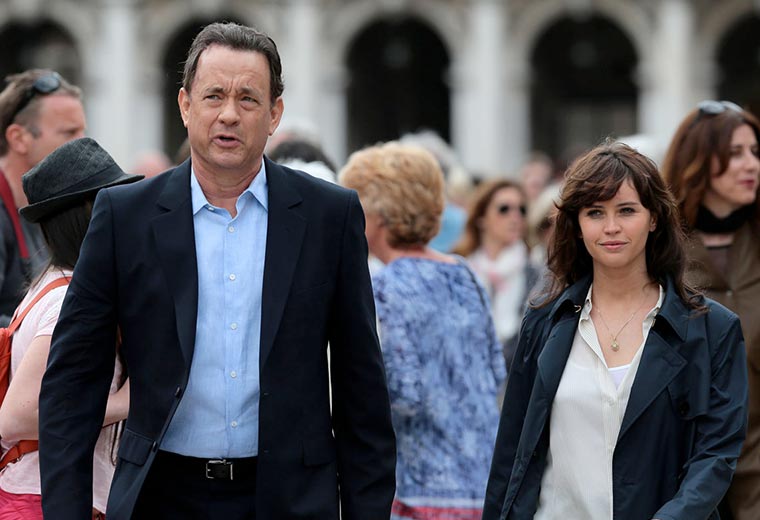 Director: Ron Howard | Release Date: 14th October 2016
Starring: Tom Hanks, Felicity Jones, Ben Foster
It has been ten years since Tom Hanks' mulleted hero Robert Langdon breathlessly said "We need to get to a library... fast!" and we've just now stopped laughing. Da Vinci Code sequel Angels & Demons was mostly forgettable (no self-flagellating monk, no point) which means Dan Brown's trilogy-closer Inferno shambles into cinemas almost apologetically, fully aware it was the hottest phenomenon of lastdecade, like Crocs and MySpace. Still, the more ridiculous the better, we say, and Hanks is always worth watching, mullet or no.
Excitement rating: 5/10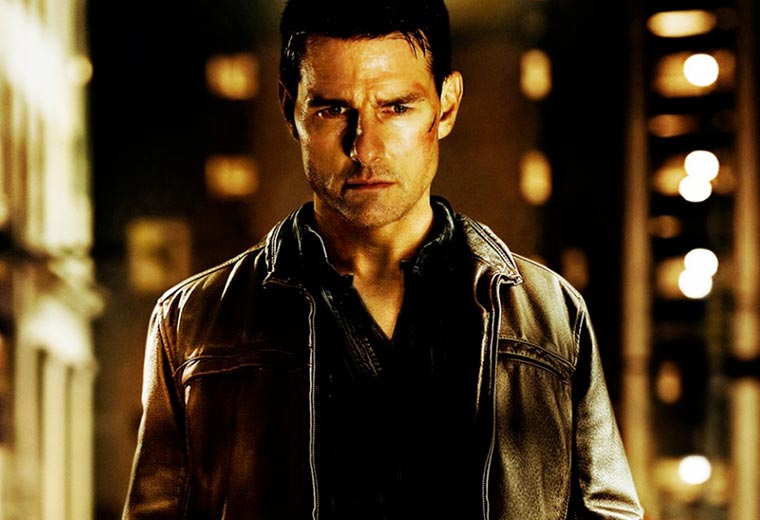 Director: Edward Zwick | Release Date: 21st October 2016
Starring: Tom Cruise, Cobie Smulders (rumoured)
Mutants and monsters and magic are all well and good, but sometimes all you want from a movie is man and a mystery. 2013's Jack Reacher was an understated masterclass in contained cool from Tom Cruise, fleshing out Lee Child's iconic drifter and neatly sidestepping the casting outrage (in the books, Reacher is 6'5" tall and blonde) before breaking its arm. It was a slow-burn sleeper hit internationally, which means we now get Reacher 2, based on the 2013 Lee Child book, Never Go Back.
Excitement rating: 6/10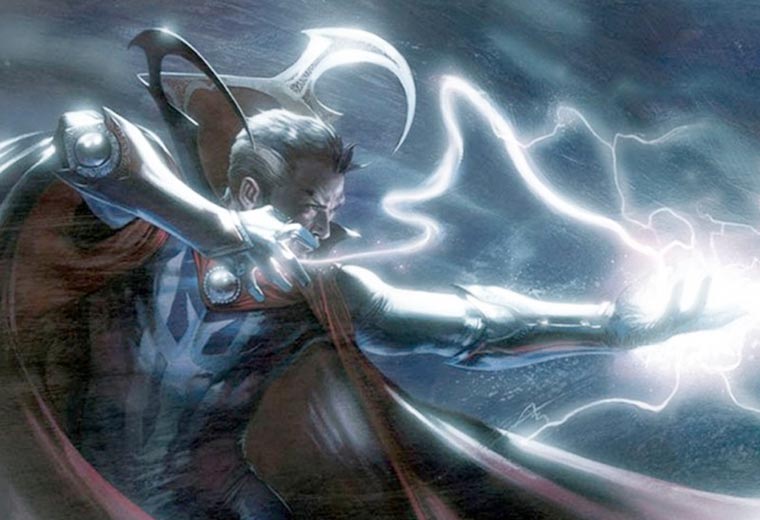 Director: Scott Derrickson | Release Date: 28th October 2016
Starring: Benedict Cumberbatch, Rachel McAdams, Tilda Swinton
The latest of Marvel's calculated risks – the last two being Guardians Of The Galaxy ($775m at the worldwide box office) and Ant-Man ('just' the $410m) – Doctor Strange represents a tonal shift from the Marvel Cinematic Universe as we know it: with Benedict Cumberbatch's Stephen Strange as our guide, we enter the world of magic. Concept art showcases a topsy-turvy aesthetic that should turn the MCU inside out; Sinister director Scott Derrickson will be tapping into the comic's vast resource of amazing storylines to ensure another success.
Excitement rating: 9/10
Fantastic Beasts And Where To Find Them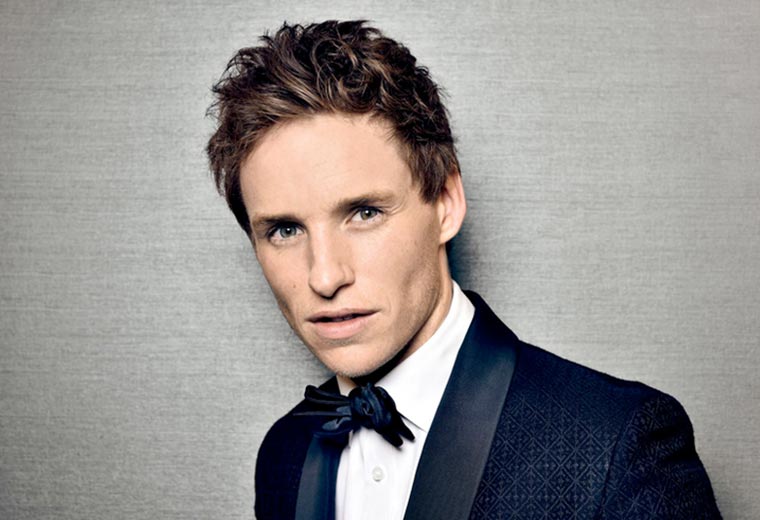 Director: David Yates | Release Date: 18th November 2016
Starring: Eddie Redmayne, Ezra Miller, Colin Farrell
The Harry Potter universe continues to expand, with the notable absence of Harry Potter and friends, in this official JK Rowling-penned spin-off. The book is a relatively lightweight tome, intended more as an extended universe appendix, but Warner Bros sensed gold in them thar hills and have spun a trilogy out of it. Eddie Redmayne will play Newt Scamander, the Magizoologist out to catalogue magical animals. We're guessing franchise escapee Daniel Radcliffe will be enjoying a very long holiday that happens to coincide with the shooting dates.
Excitement rating: 8/10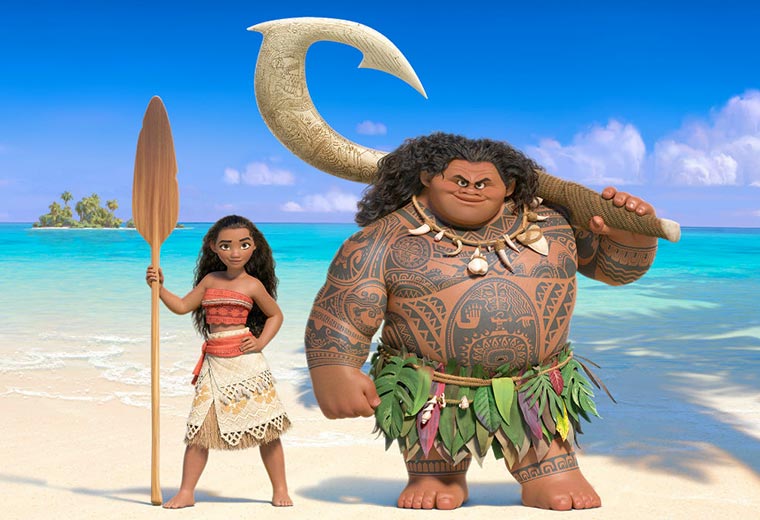 Directors: Ron Clements, John Musker | Release Date: 2nd December 2016
Voices of: Auli'i Cravalho, Dwayne Johnson, Alan Tudyk
How's about this for a pedigree? Ron Clements and John Musker, directors of The Little Mermaid and Aladdin, bring you the first Disney princess movie since Frozen, starring Dwayne 'The Rock' Johnson (though not as the princess, we should add). 14-year-old Hawaii native Auli'i Cravalho was hand-picked to play the feisty young Moana, who uses her navigational skills to set sail for a fabled mystery island. Expect flawless animation and songs that rattle around your brain for all eternity.
Excitement rating: 6/10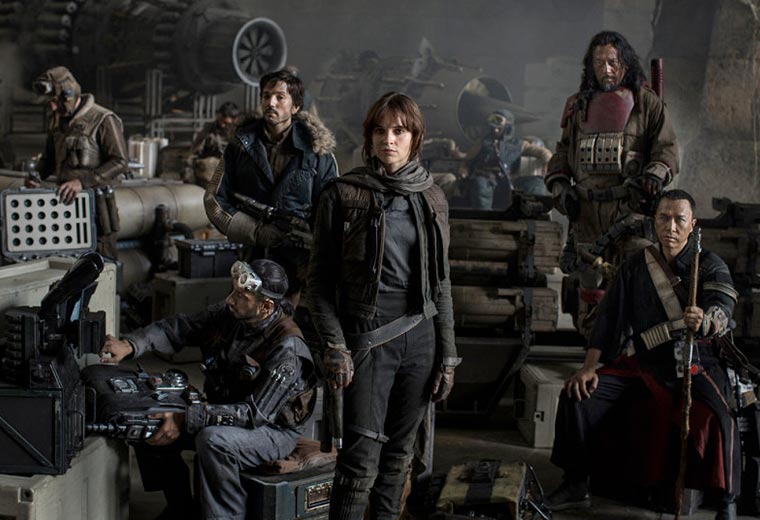 Director: Gareth Edwards | Release Date: 16th December 2016
Starring: Felicity Jones, Ben Mendelsohn, Donnie Yen
Rogue One represents a new hope for the Star Wars franchise: as long as you don't count outliers like the animated Clone Wars movie or Caravan Of Courage et al, this is the first proper Star Wars spin-off and could be the key to securing the saga's evergreen status outside of its cumbersome episodic sagas. Directed by Godzilla and Monsters filmmaker Gareth Edwards (it's only his third movie!), Rogue One is said to revolve around the group of rebels who stole the plans for the Death Star. Excited doesn't quite cover it.
Excitement rating: 10/10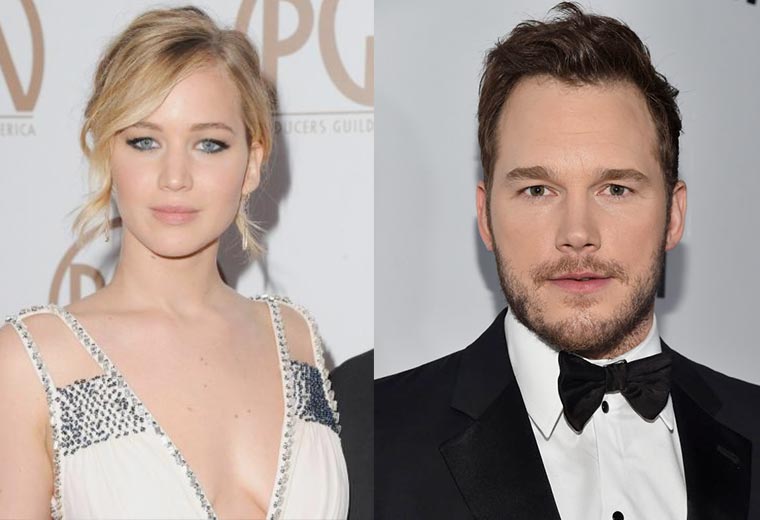 Director: Morten Tyldum | Release Date: 23rd December 2016
Starring: Jennifer Lawrence, Chris Pratt, Michael Sheen
Passengers is a sci-fi movie whose manifest is so hot it's in danger of catching fire. Chris Pratt plays a man onboard a deep space mission who is accidentally awoken from cryogenic sleep 60 years early; after battling with his conscience, he wakes up a fellow passenger for company, naturally choosing the one played by Jennifer Lawrence because he's not an idiot. Once unfrozen, they discover all is not, as is usually the case in these sorts of high-concept shenanigans, as it seems. The Imitation Game's Morten Tyldum directs.
Excitement rating: 7/10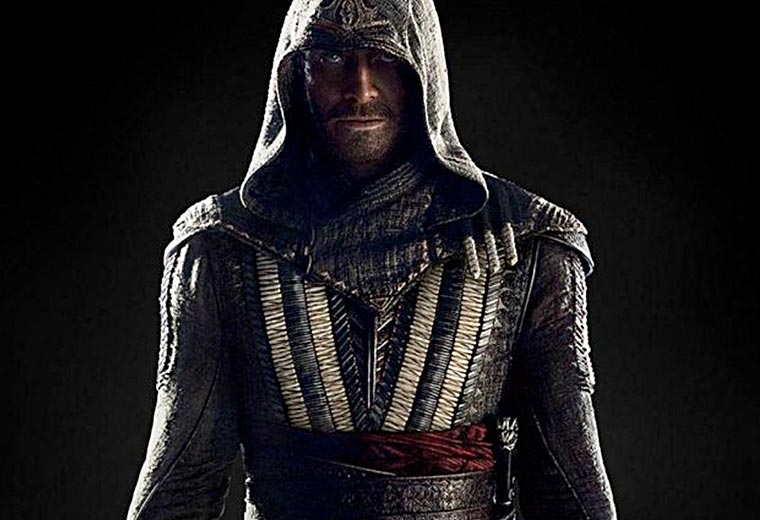 Director: Justin Kurzel | Release Date: 30th December 2016
Starring: Michael Fassbender, Marion Cotillard, Jeremy Irons
Movies based on videogames quite rightly have a reputation for being rotten – when the freshest example you can think of is Prince Of Persia: The Sands Of Time, it's clear the fridge was never that well stocked – but Assassin's Creed could change all that. For one thing, the stealth series is hugely cinematic and has been praised for its narrative ambition. Most exciting though, is the actor/director pairing of Michael Fassbender and Justin Kurzel, who just released their critically-acclaimed adaptation of Macbeth. Hold R1 to keep your fingers crossed.
Excitement rating: 8/10