1. Segway Operator of the Year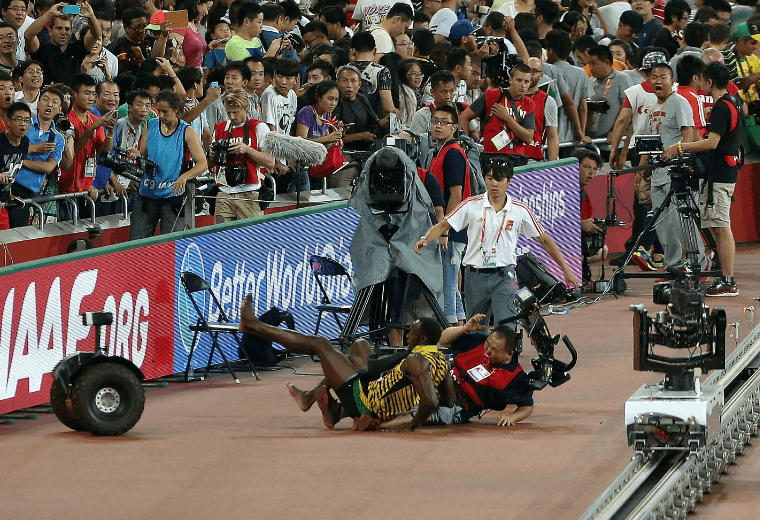 Nobody could have predicted that the man destined to topple Usain Bolt at the 2015 World Athletics Championships would be Song Tao, a Chinese cameraman on a Segway. But when he sent Bolt tumbling across the track, he got closer to the Jamaican's heels than any of his sprint rivals managed this year. Nice one Song!
2. Embarrassed Spectator of the Year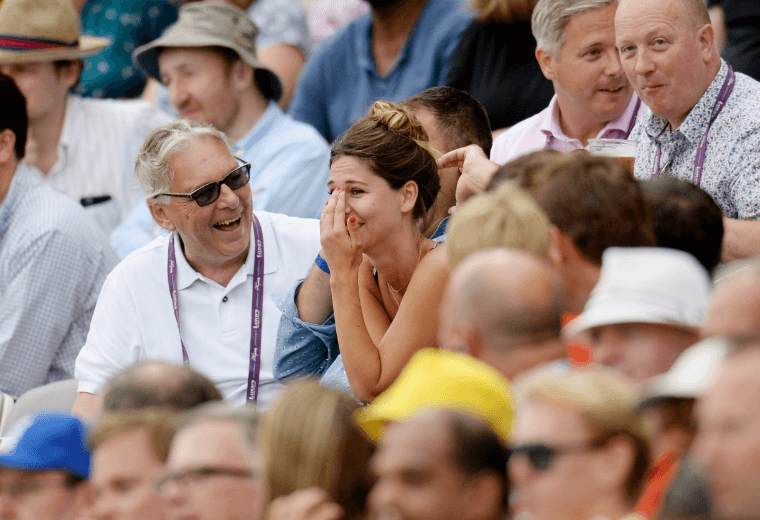 Even in the middle of a crucial Ashes battle at Lord's, rival cricketers Joe Root and David Warner were giggling like schoolboys when spectator Ellie Jones was caught on camera falling on her bottom. Her blushing curtsy earned more applause than Steve Smith's epic 215.
3. Best Performing Actor of the Year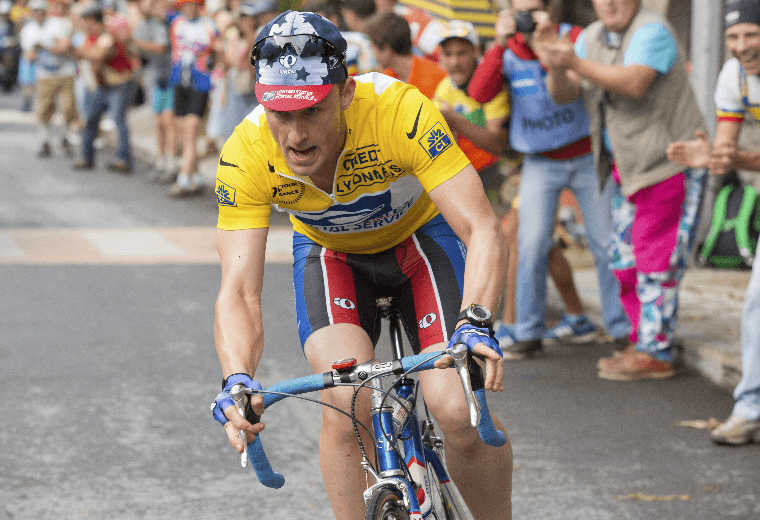 American actor Ben Foster played a cowboy in 3:10 to Yuma and a drug dealer in Alpha Dog, so he already had all the necessary skills to play cycling Lance Armstrong in the 2015 film The Program. The fact he nailed Armstrong's icy death stare was impressive, but the fact he undertook blood doping to see what it was like was even more so!
4. Dance Team of the Year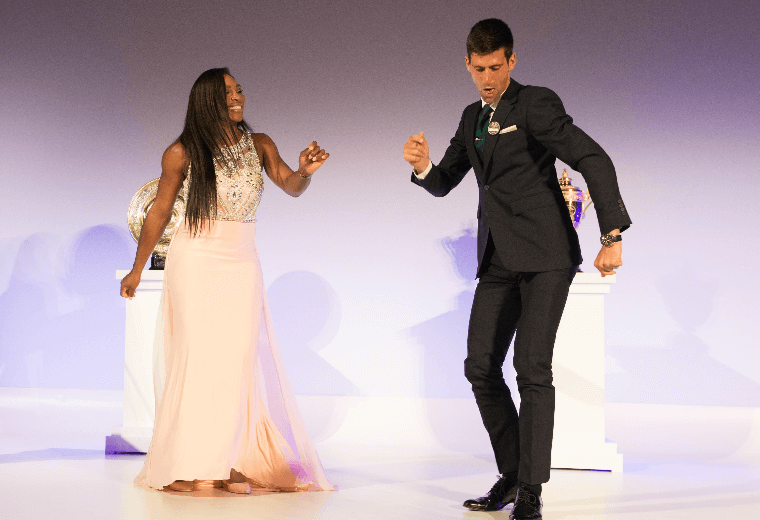 When Novak Djokovic and Serena Williams wiggled around to Night Fever at the Wimbledon Champions' Ball, they became instant legends – not just for reigniting the traditional winners' dance but because they are brilliantly naff at dancing. Although, let's be honest, if you'd just won £1.88 million in prize money, you'd dance like crazy too!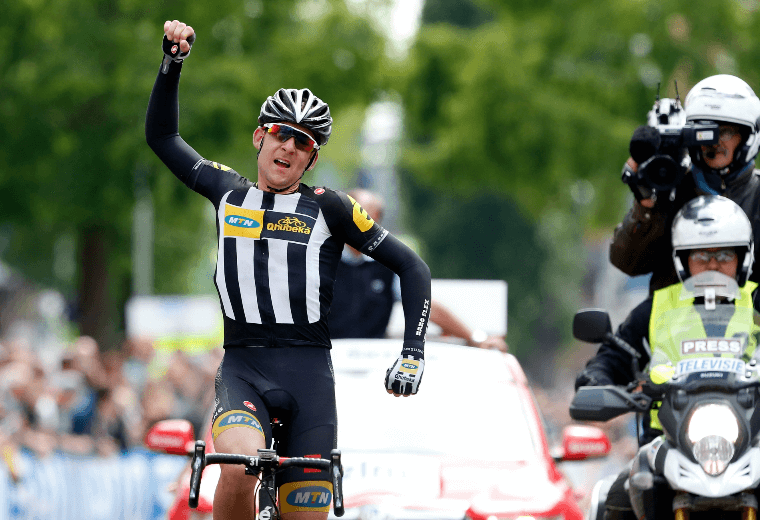 All cyclists come off their bikes at some point, but few do it with as much commitment as Irish rider Matt Brammeier. Good ol' Matt performed a kamikaze dash straight into a service car on stage 6 of the Tour of Utah. Ouch. His selfie from hospital, confirming he was "all good in the hood," earned kudos from the whole world of cycling.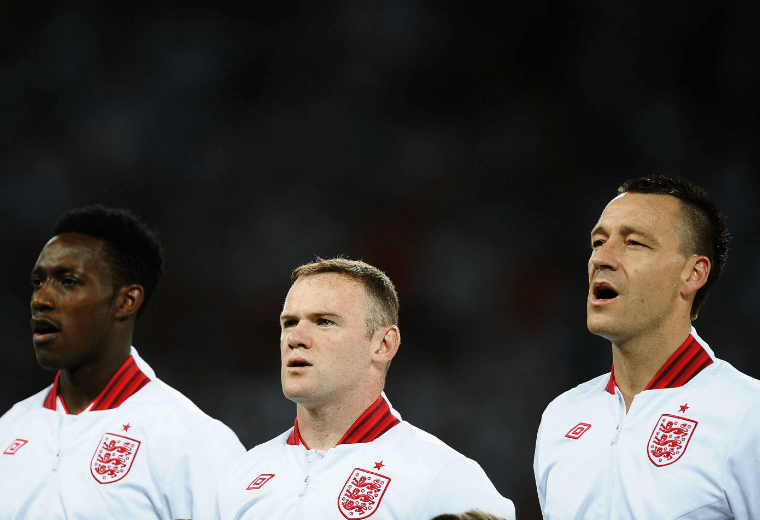 Wayne Rooney was all over the mic in 2015. First, he sang Robbie Williams' Angels with Ed Sheeran in a New York bar. Then he performed Johnny Cash's Folsom Prison Blues in an Irish pub. Then he performed No Attacking Intent by Louis van Gaal at Old Trafford. Note: we may have made one of these up…
7. Withering Put-down of the Year
Welsh referee Nigel Owens stole the show when he burnt Stuart Hogg for diving in the Scotland v South Africa Rugby World Cup clash at St James' Park – home of Newcastle United Football Club. "Come back here in two weeks and play, not today," said Owens. Rugby 1. Football and Stuart Hogg 0.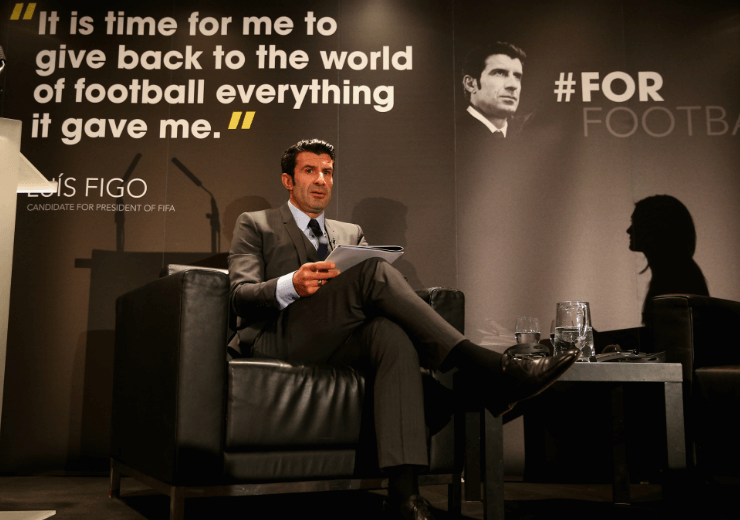 Portuguese superstar Luis Figo proved he was as smooth an operator off the pitch as he was on it when he immediately withdrew from the FIFA presidency race in disgust after seeing how corrupt football's world governing body really was. With hair that shiny, why would he want to get his hands dirty?
---
The Wii U might have been out for a while, but Nintendo's original Wii still holds a special place in our hearts.
Top 10 Nintendo Wii injuries