5. Alexander Dane (Galaxy Quest, 1999)
Alan Rickman had a successful theatrical career before making his mark on the big screen, but he sent up his Shakespearian roots and other luvvy thesps as frustrated actor Alexander Dane, forced to play his Spock-like character Dr Lazarus by invading aliens when clearly the whole thing is beneath him. Rickman showed he had great comedic chops and wasn't afraid to laugh at himself: altogether now "By Grabthar's Hammer, you SHALL be avenged!"
4. Harry (Love Actually (2003)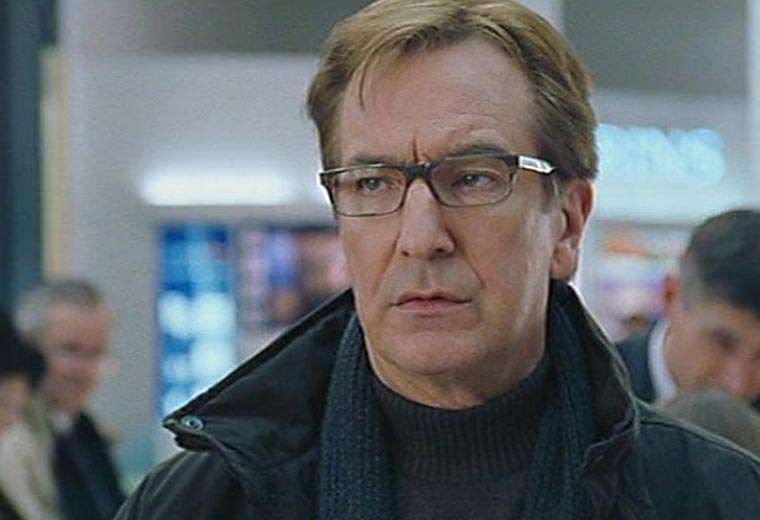 Love Actually script editor Emma Freud only recently revealed that the dastardly Harry actually did have an affair with his minxy secretary Mia. It was bad enough he'd only got his wife Karen (Emma Thompson) a Joni Mitchell CD rather than the expensive necklace she had found in Harry's pocket. Despite playing the philandering family man, Rickman's charming and sensitive portrayal cemented him in the hearts of the British public.
3. The Sheriff of Nottingham (Robin Hood: Prince of Thieves, 1991)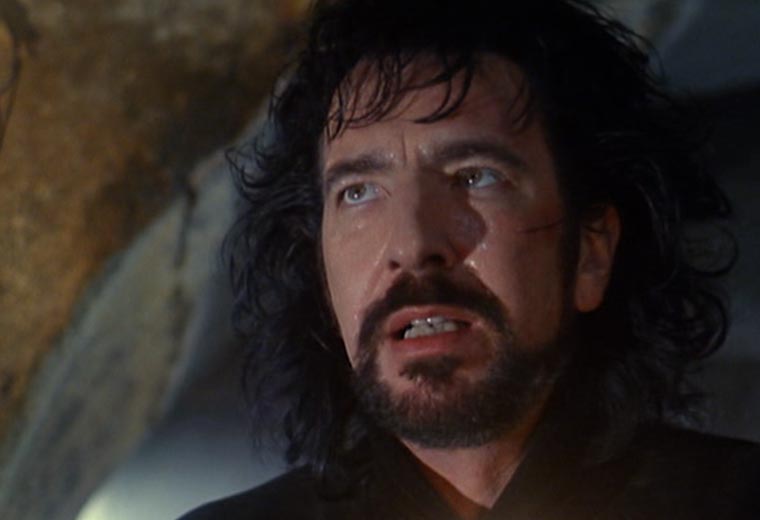 Rickman reportedly turned down the role of the black-clad Sheriff twice before he was told he could more or less have carte blanche with the role. And what an excellent decision that was: Rickman stole the show from the film's lead Kevin Costner, who clearly didn't have a clue what was going on. As the villainous SoN, he significantly improved what could have been a disaster of a movie, providing one of the funniest lines ever: "No more merciful beheadings! And call off Christmas!"
2. Severus Snape (Harry Potter franchise, 2001 – 2011)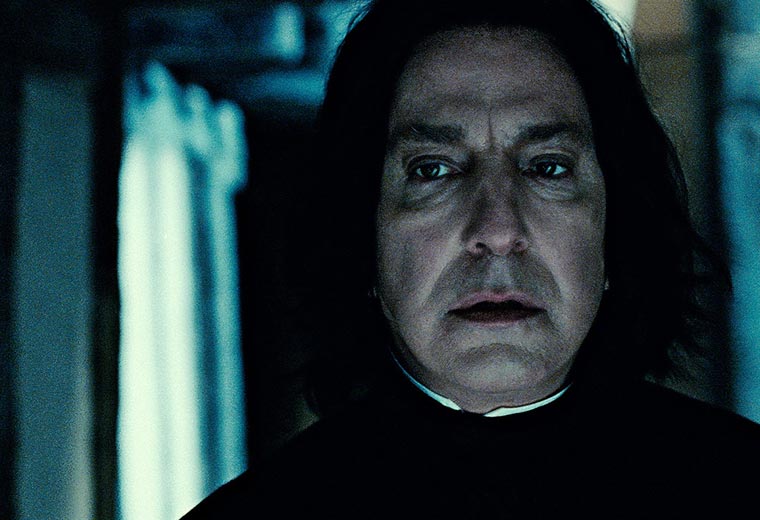 You never knew were you were with Snape, and that's just how we liked it. Harry Potter's snide teacher of potions was complex, multi-layered and the ultimate anti-hero, who ended up playing a key role in Harry's final showdown with Voldemort. And boy, could he deliver a line. Rickman himself had great fun playing the character, saying "It's been a complete privilege".
Hans Gruber (Die Hard, 1998)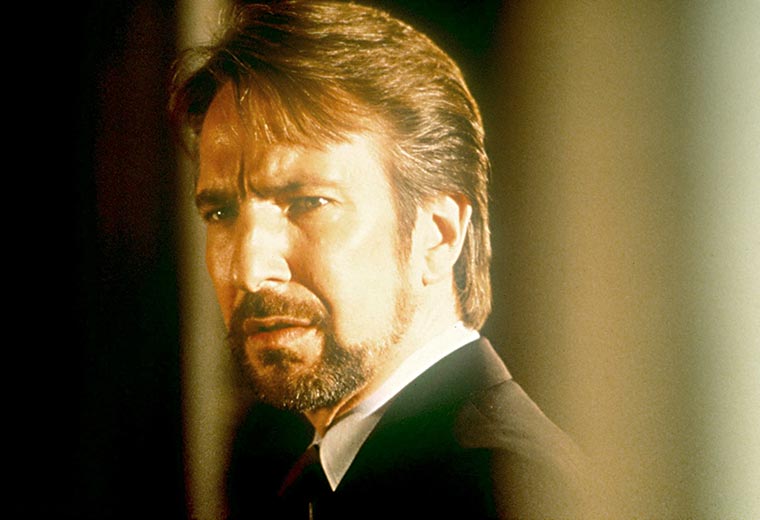 "Who said we were terrorists?" When you have a voice like Alan Rickman, you were born to play a villain. As sardonic German terrorist Hans Gruber, he ruined Christmas at the Nakatomi Plaza but unwittingly made a hero out of New York cop John McClane (Bruce Willis). Playing the suave but chilling Hans, Rickman proved you didn't have to get your hands dirty to be the bad guy, and paved the way for endless Brit actors to play master criminals in Hollywood. We hope you're getting your twenty per cent Hans, wherever you may be.
---
We love a good fight, when the fists are flying and the swords are slicing. Not in reality of course – in cinema!
Top 20 movie fight scenes