Room is just the latest in a long line of Hollywood adventures which take TV's 'bottle episode' parameters to the max, and it's a narrative efficiency that leads to some brilliant (and sometimes barmy) cinematic experiments which pit characters against themselves and their environment. Starting with…


1. Buried (2010)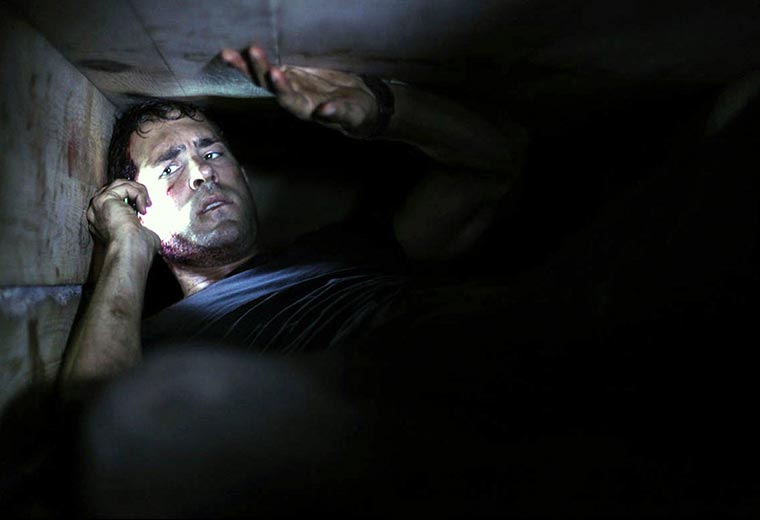 Now, technically, the coffin in which Ryan Reynolds' Paul Conroy is trapped for the 95 minute run time isn't strictly a room. But pedantics be damned, because while Reynolds' wasn't actually buried alive, his commitment to the role, and his flexibility in performing within a space mere inches taller and wider than he is, is pretty impressive.
Claustrophobia, psychosis and panic are in full show in this thriller about an American truck driver who's kidnapped by an Iraqi insurgent, buried alive, left with a phone and given a very finite timeline to escape before the oxygen runs out.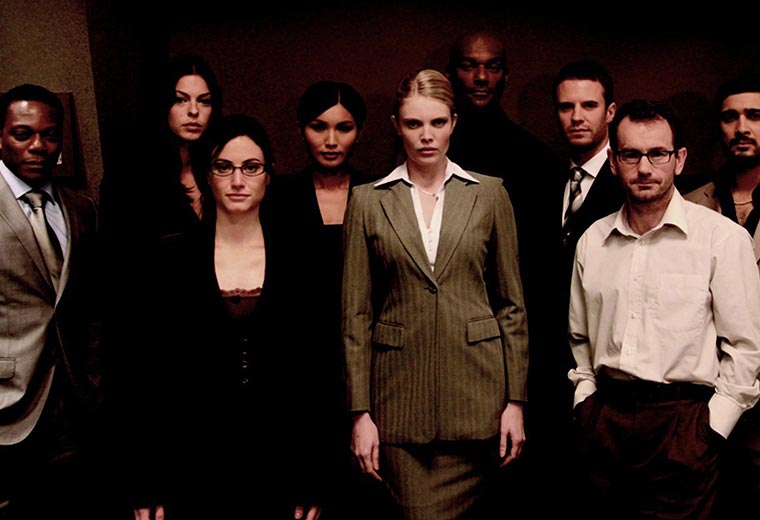 Exam takes corporate competitiveness to nightmarish proportions, in this single room British thriller that pits eight business candidates against each other in a final stage interview that confines them to a single exam room and has only three key rules - they can't talk to the invigilator, spoil their paper or leave the room. The only snafu? When they turn over their papers, there are no questions. Before long, there's duplicity, espionage and murder abound.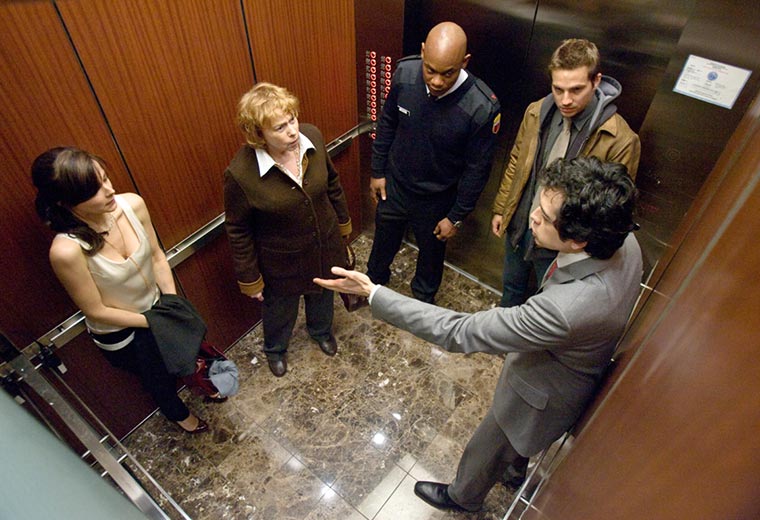 M. Night Shyamalan strikes again with this so-unscary-it's-kinda-hilarious 'horror' about five morally squiffy people trapped in an elevator. Only… one of them is the devil on a mission to collect the other four's souls. While Shyamalan didn't direct, he did craft the story and produce, and the result is exactly as loopy as you'd expect. Still, a short running time, and a commitment to the supernatural melodrama and low-budget concept means it's never anything less than entertaining.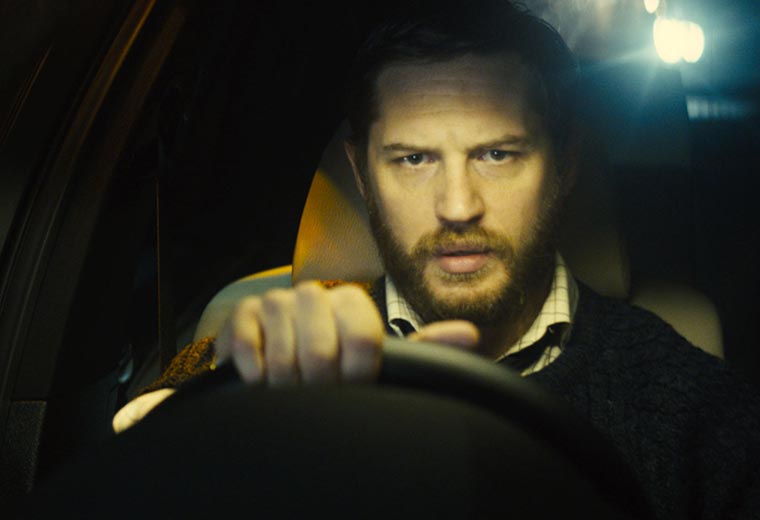 Locke is the epitome of a movie that shouldn't work. A drama about a construction foreman driving from Birmingham to London, set entirely within his car… it doesn't sound the most enticing. Even more criminally, it lumbers Tom Hardy with a dodgy Welsh accent and restricts him to a scenario that not once calls for him to take off his top. Bah.
Despite that, Steven Knight's British drama works thanks to a brilliant supporting cast who dial in on Hardy's loud speaker in turn (see if you can hear-spot Olivia Colman, Andrew Scott, Ruth Wilson and Alice Lowe from their tones alone), and the gradual, ever-unsettling manner in which Hardy's life comes crashing down around him, one conversation at a time.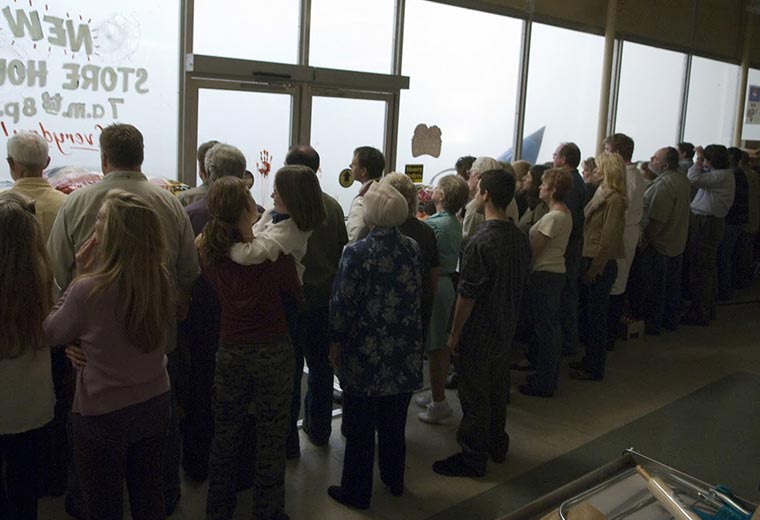 2007's sci-fi horror is both criminally under-looked and yet one of the best Stephen King adaptations ever made, following the claustrophobic nightmare of a monster-filled mist that envelops a small US town, and the escape tactics of those survivors who have found refuge in a supermarket.
Director and screenwriter Frank Darabont tweaked Stephen King's original story to somehow even more horrifying effect, powering the main plot with all the twisted horror of the original, but culminating with one hell of a deliriously bleak twist ending.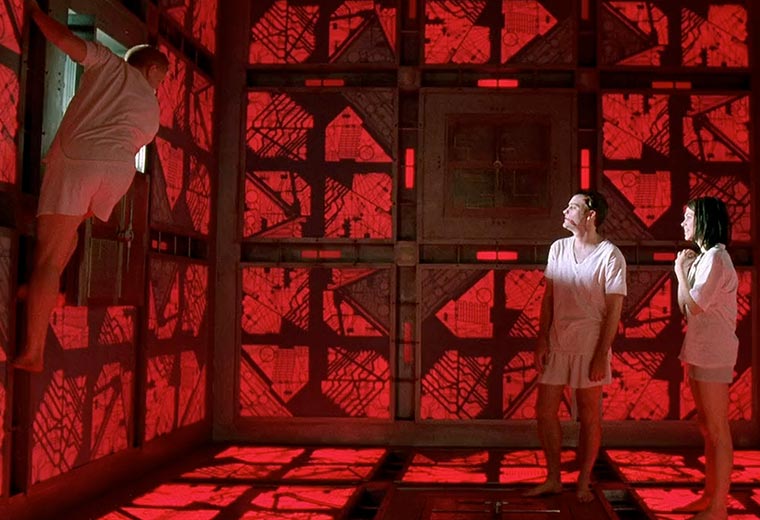 For many a sci-fi fan, the 'one room movie' concept can only mean 1997's twisted, head-boggling thriller - a cult insta-classic that finds five strangers trapped in a Cube full of inter-connecting rooms with seemingly no escape.
Oh, and with a hefty percentage of said rooms filled with deadly traps that will kill you in the blink of an eye. Before long the group turns on each other, graphic deaths ensue, and there's only one survivor who makes it out alive.
Room is released in UK cinemas on Friday 15th January.
---
With a bunch of Star Trek movies hitting the big screen, we can't help wondering whatever happened to the stars of the many TV series…
Star Trek – where are they now?