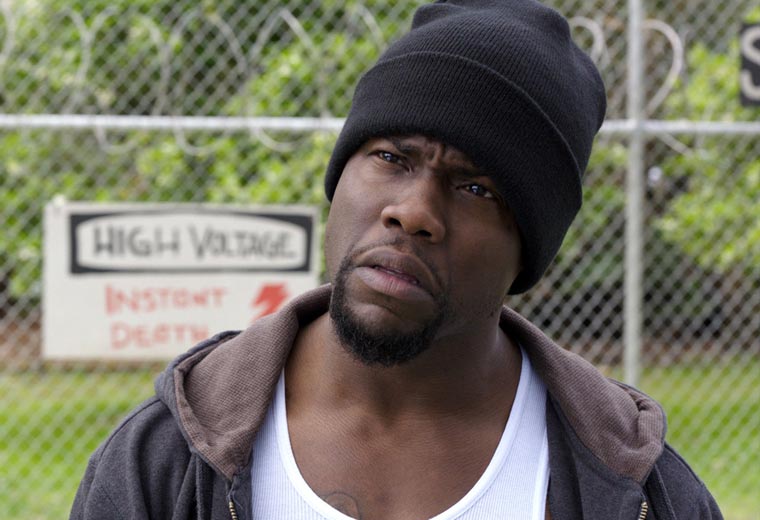 Hello, The Explainer. Just who the heck is Kevin Hart?
Kevin Hart is very possibly the new Eddie Murphy.
He's going to impregnate a Spice Girl and then make a series of terrible movies?
Okay, Kevin Hart is very possibly the new old Eddie Murphy. You remember: back when he was good. He's the star of this week's new release, Ride Along 2, which currently rules the roost at the US box-office. It beat Leonardo DiCaprio's much-fancied Oscar hopeful The Revenant and finally toppled Star Wars from its perch.
He beat Star Wars? Wow, he looks so short.
You're not wrong. 'Little Kev' is just 5'4", but in box-office terms he's an absolute titan. Ride Along 2 made almost $50 million in its opening four-day Martin Luther King weekend, which is a new record. The first Ride Along movie, which opened in 2014, made $135 million in the US, which was about $100 million more than anyone thought it'd make. Hence the sequel, hence the explaining.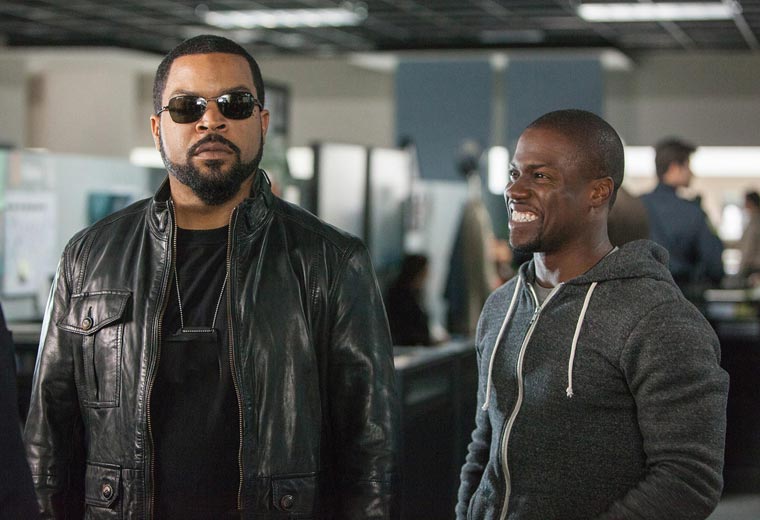 Has he been in anything else I might have seen? He sounds familiar.
Last year he released two more smash hits: he took Will Ferrell's prison comedy Get Hard to #1 and The Wedding Ringer, a movie ostensibly built from the ground up on a pun, to a worldwide box-office total of $111 million. He is a moneymaking machine in human form and there is no stopping him.
So why the Eddie Murphy comparison?
Hart also got his start in stand-up comedy. His first few gigs didn't go down to well – people booed him and threw chicken at him.
No, thankfully the chicken missed him.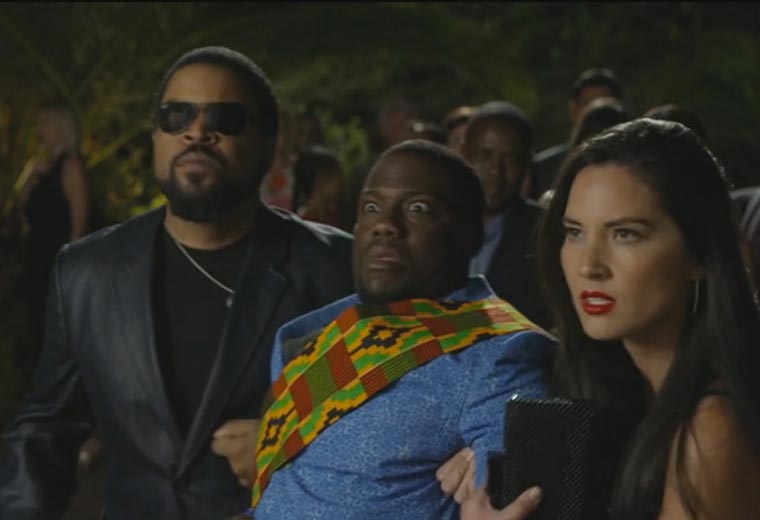 But he got better, right? Otherwise why are we here?
Hart slowly improved his game, dropping the unintentional mimicry of acts like Chris Tucker to focus on his own insecurities, like, oh we don't know, his diminutive nature. His 2011 tour, Laugh At My Pain, made him over $15 million, which we're assuming edged out the salary he was making as a shoe salesman.
So he was an instant success in Hollywood?
Not quite. Maybe Hart is doing Eddie Murphy's career in reverse, making his terrible movies first before moving onto his big hitters. You probably don't remember Kevin from the likes of Epic Movie, Disaster Movie and Soul Plane, but that's probably a good thing. Hart got his big break when Judd Apatow cast him in TV series Undeclared, and he went on to cameo in Apatow-produced flicks like The 40-Year-Old Virgin, Drillbit Taylor and The Five-Year Engagement.
And now he's mixing with Ice Cube and making mad dollar?
Quite. He's also getting married to Jamacian model Eniko Parrish, who presumably has a cracking sense of humour.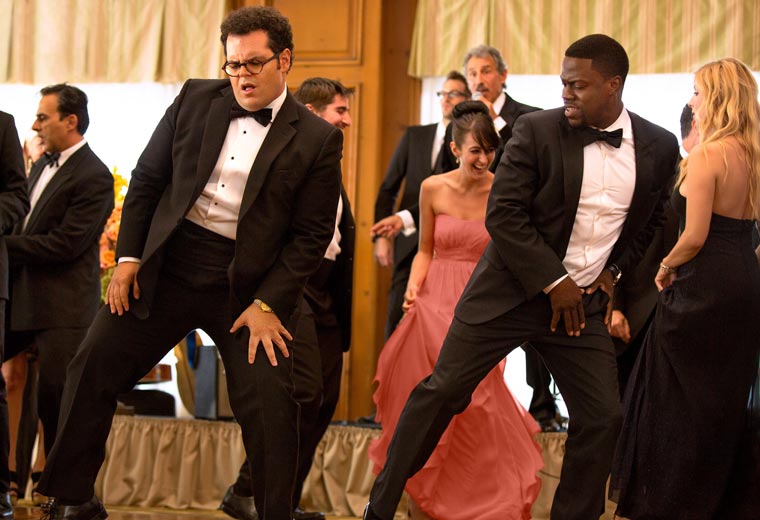 You mean apart from tearing Kylo Ren a new one? 2016 sees the release of action comedy Central Intelligence opposite Dwayne 'The Rock' Johnson, which if its tagline is any indication, deserves to be a monster hit ("Saving the world takes a little Hart and a big Johnson"). After that, there's time for voiceover work in animation Captain Underpants, and The Secret Life Of Pets, the new 'toon from the makers of Despicable Me, who know just a bit about making bank. Oh, and he's also going to be busy looking after his two children, Heaven and Hendrix (you thought I was going to say 'Hell', didn't you?).
Do the bit, Explainer. The bit where you say which of his movies are available.
It'd be a pleasure. Ride Along 2 is released in UK cinemas this week, while Get Hard is available to Virgin Media customers with Sky Movies
Thanks Explainer. Next time can you explain what happened to the current Eddie Murphy?
Hmm, that one's going to take more than 600 words.
---
We love a good fight, when the fists are flying and the swords are slicing. Not in reality of course – in cinema!
Top 20 movie fight scenes