John Travolta, Pulp Fiction (1994)
You know your career's on a personal tour of the U-bend when you're playing second fiddle to a talking dog. John Travolta had just flushed Look Who's Talking Now down the box office when Quentin Tarantino insisted he play Vincent Vega in Pulp Fiction (the studio's choice: Daniel Day Lewis). One Oscar nomination and a worldwide cult hit later, and JT was the new Big Kahuna of Hollywood, the biggest of Tarantino's long list of career-rehabbed legends that includes Pam Grier, Don Johnson and Hateful Eight's Jennifer Jason Leigh.
Sylvester Stallone (Rocky Balboa, 2006)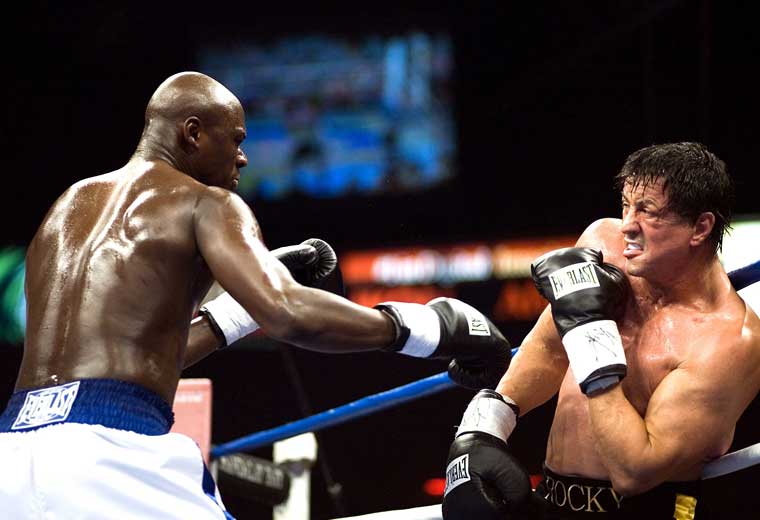 Much like his most famous and most-loved character, Sylvester Stallone's career seemed to have gone down for the 10-count, with his cinematic sign off being a hamtastic turn in Spy Kids 3-D. After a few years out of the game, Stallone managed to get Rocky Balboa off the mat, a humble, grittier return to the ring for the Italian Stallion. Stallone must have known he had a hit on his hands during production when the final match's audience – borrowed from a real boxing event ­– blew the roof off the arena with "Rocky" chants.
Martin Scorsese (Raging Bull, 1980)
Of all the substances that derailed the 70s Movie Brats' careers, the cocaine was only just edged out by their own ego. Riding high on acclaim and an unstoppable amount of disco dust, Scorsese's indulgent New York, New York – a tribute to the big musicals he loved as a kid – only sent critics to their red pens, audiences to Star Wars and the director into a spiral of 'ill health' and depression. Snapped out of it by Robert De Niro clutching an idea, Scorsese's next big movie was Raging Bull. /Hashtag/Officialbestmovieevermadewin!
Mickey Rourke (Sin City, 2005)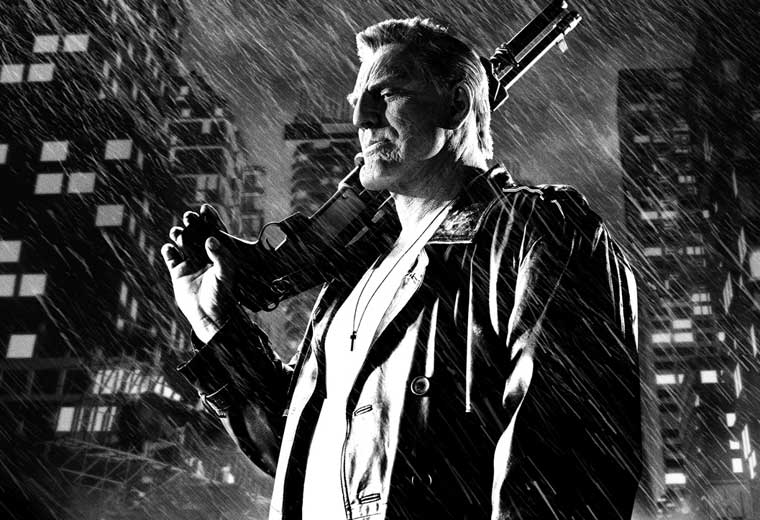 Tipped for mega-stardom, Mickey Rourke's wayward career – and once-beautiful face - was crocked by the issue-laden star's decision to be pro-boxer rather than a heavyweight actor. It's good to have pals though. No matter what state Rourke was in, guys like Tony Scott and Robert Rodriguez would gift him parts in their movies – the latter transforming Rourke's career in 2005 with the movie-heisting role of Marv, burying all that botched plastic surgery under a ton of prosthetics and teeing the actor up for The Wrestler's award-laden glories.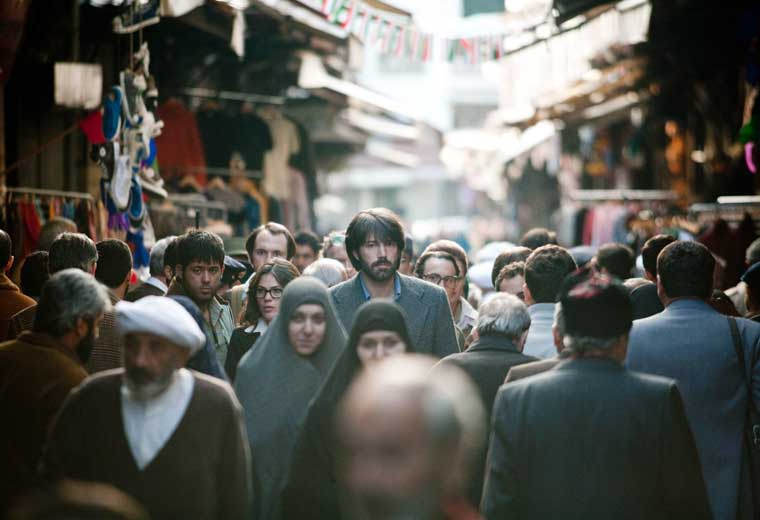 This year, Ben Affleck will headline 2016's biggest movie (That's Batman V Superman: Dawn Of Justice btw). Back in 2006 however, the idea of casting Hack-fleck as Batman would have provoked convulsions of laughter, thanks to a painful period of poor choices (Jersey Girl, Gigli, Surviving Christmas) and tabloid overexposure, thanks to his part of the 'Bennifer' equation. Retreating from the frontlines, he chose to focus on directing instead: Gone Baby Gone and (the Affleck-starring) The Town were solid grippers, before Argo thwacked it out of the park. Few things say 'Welcome back' like a Best Movie Oscar…
Drew Barrymore (Poison Ivy, 1992)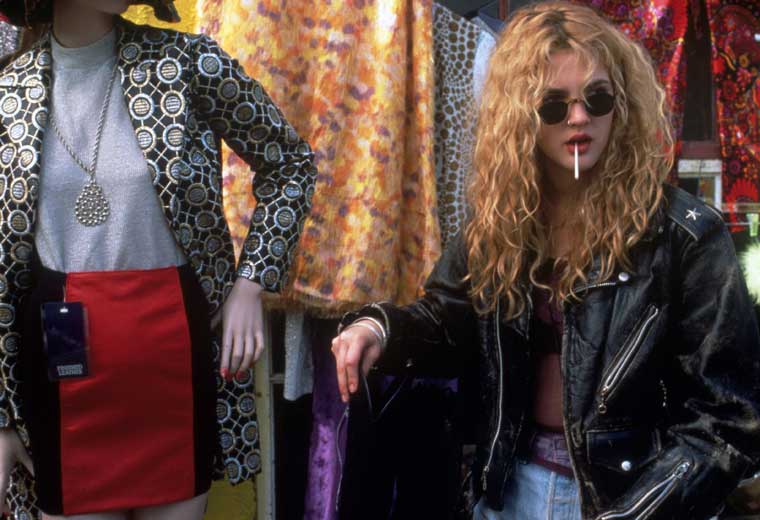 Booze at eleven-year's-old and drugs in her early teens. Gossip nostalgists can recite Drew Barrymore's rap sheet like it was karaoke. Back in 1992 she was just as famous for her wild child exploits than her faded movie career, and the schlocky chiller Poison Ivy looked like another CV crime. It turned into a massive hit on video though – where hairy palmed teens could sneakily pause the VHS over the raunchy bits – and helped Barrymore negotiate that difficult gap from child actress to fully fledged (very) adult star.
Tom Hardy (Bronson, 2008)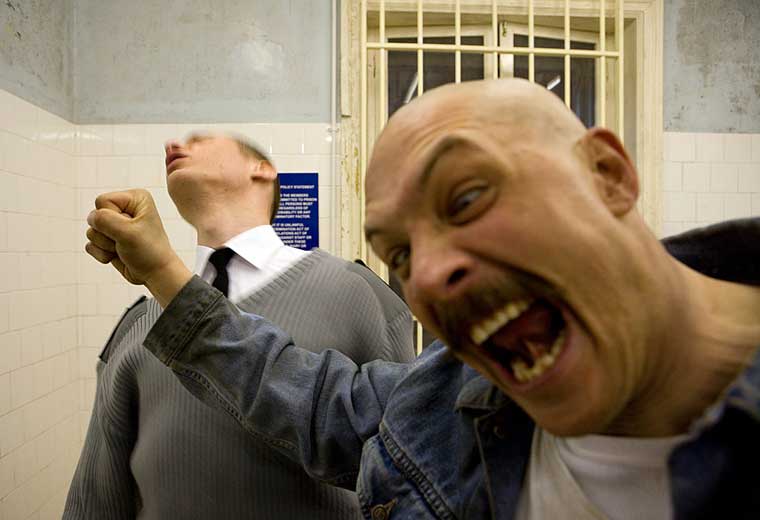 Remember when Tom Hardy was the Next Big Thing with Bronson and RocknRolla? Well, some of us can remember the first time Hardy was the next big thing, with the actor bagging the big bad guy role in Star Trek: Nemesis in 2002. The movie hella-flopped however, with Hardy delivering a pouty pork-flavoured performance and subsequently spiralling into drug abuse and depression. He headed to rehab and resolved to rebuild his career, culminating with him making an astonishing double-fist of Bronson that knocked critics jaws off their hinges.
Anthony Hopkins (The Silence of the Lambs, 1991)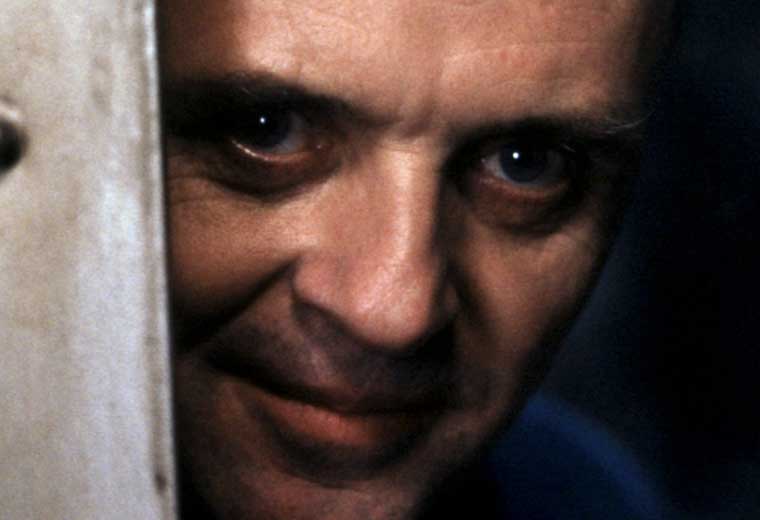 "I'll just have to settle for being a respectable actor poncing around the West End." After a decade in LA to mostly mixed fortunes – Desperate Hours, anyone? – the acclaimed thesp figured he was off Hollywood's menu and had reluctantly returned to the cliques, critiques and creaks of the stuffy London theatreboards. He was in the middle of a run of M Butterfly when he took the call wondering if he fancied getting his teeth into some cannibal shrink called Hannibal? He moved back to America.
Marlon Brando (The Godfather, 1973)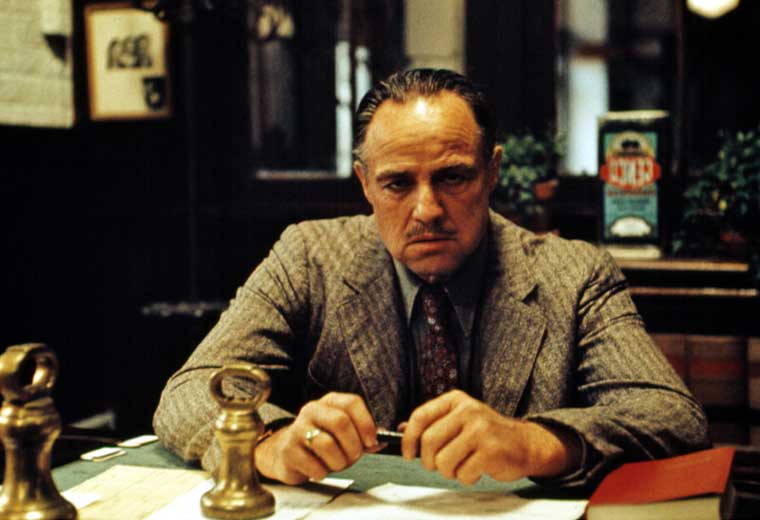 Marlon Brando certainly made being 'the greatest actor of his generation' look like a drag, willfully sabotaging his career – and a few movies - out of boredom, distaste, indulgence and laziness. This would explain why Godfather director Francis Ford Coppola was told by the studio that under no account would his top choice be getting hired for as Don Corleone – that is until Coppola made them an offer they couldn't refuse. Or in other words, Brando would take a fee cut and promise to behave.
Robert Downey Jr (Kiss Kiss, Bang Bang, 2005)
It's mind-splattering to remember that, little over 10 years ago, all those drugs, arrests and firings meant that Robert Downey Jr's career wasn't so much regarded as 'washed-up' as 'totally drowned'. But writer/producer pals Shane Black and Joel Silver threw RDJ one last lifebuoy: the lead in Kiss Kiss, Bang Bang, a charming, whipsmart rogue tailored to Downey Jr's skill-set to devastating effect that now looks like an edgy audition for Iron Man – the role that now earns the actor an $150 million paycheck.
---
With a bunch of Star Trek movies hitting the big screen, we can't help wondering whatever happened to the stars of the many TV series…
Star Trek – where are they now?