10. Throw in the towel - Scarface (1983)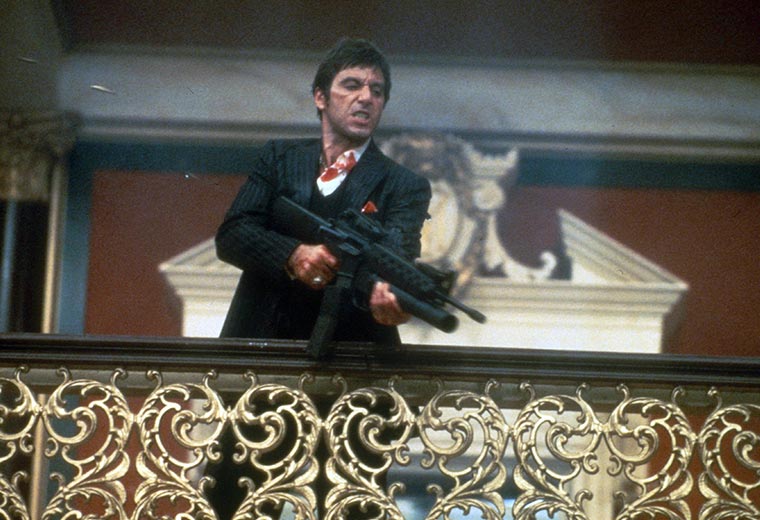 Well, the dishes at El Paraiso are just going to have to stay unwashed, as Cuban badass Tony Montana (Al Pacino) has bigger fish to fry, presumably after brutalizing li'l Nemo with a machine gun and grenade launcher. The future drug lord of Miami was always unlikely to be Employee Of The Month material, but the first sniff of a big drug deal sees him throw in the towel – quite literally, lobbing it right at his boss's face.
9. Drop the mike - Half Baked (1998)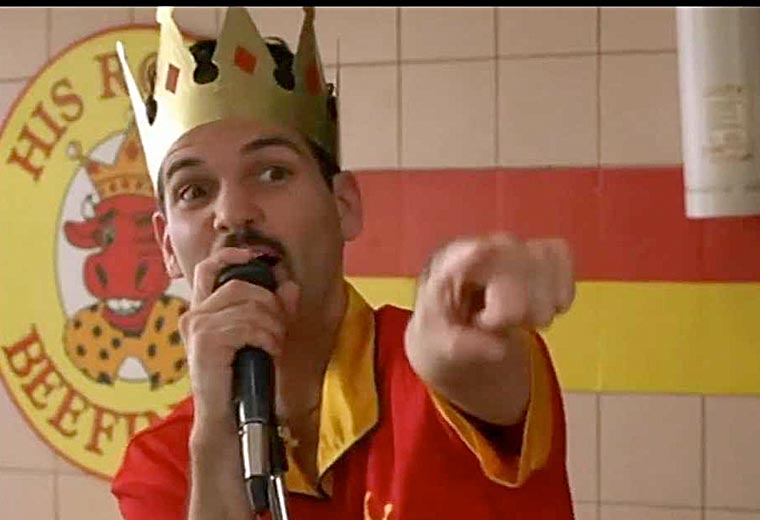 Warning: placing a microphone near disgruntled employees is a bad idea, as revealed by the David Chappelle-scripted cult stoner comedy Half Baked. Now rolling in the green courtesy of his growing dope business, burger flipper Scarface (Guillermo Diaz) decides to broadcast his 'exit interview' over the order-intercom.
8. Give 'em the bird - Office Space (1998)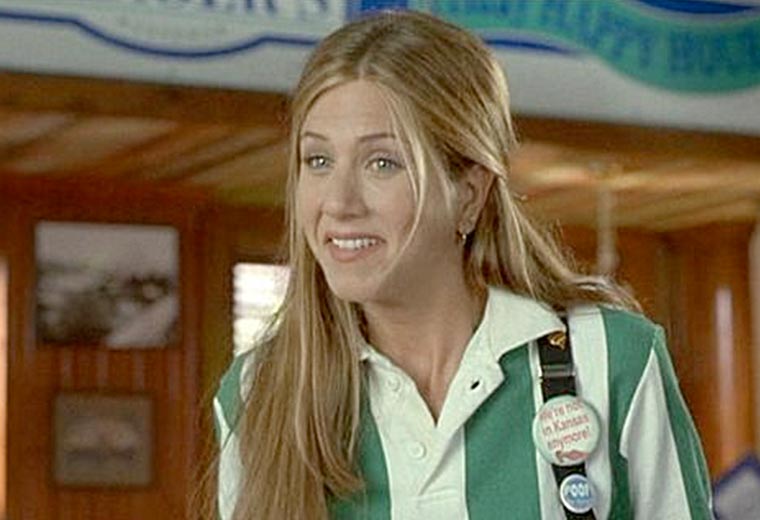 Most jobs suck enough without having to pretend that you actually like doing them, so thank God for Office Space: the bible of McJob movies. Having been badgered by her petty boss about not adding enough badges and quirky personal touches – or 'flair' - to her TGI-like Chotchkies restaurant uniform, Joanna (Jennifer Aniston) finally cracks, giving both boss and customers a furious one-digit kiss off. Now that's showing flair.
7. Send a message - Wanted (2008)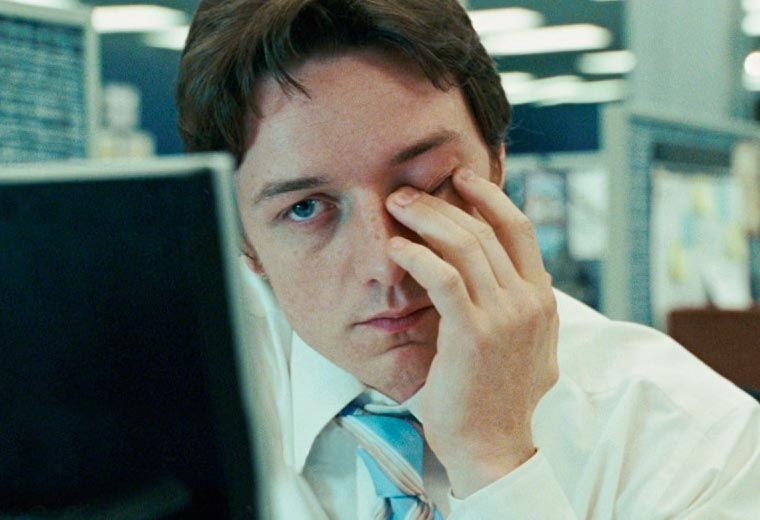 "I feel I can speak for the whole office when I tell you: go f- yourself." Wesley Gibson (James McAvoy) is about to embark on a whole new career as a brutal assassin and his micro-manager Janice should just be grateful this more confident attitude is only expressed through his vocal chords: Wesley's bullying 'best bud' Barry – who's also schtupping his girlfriend – is given a slightly more violent version of this message via a keyboard, and we're not talking email.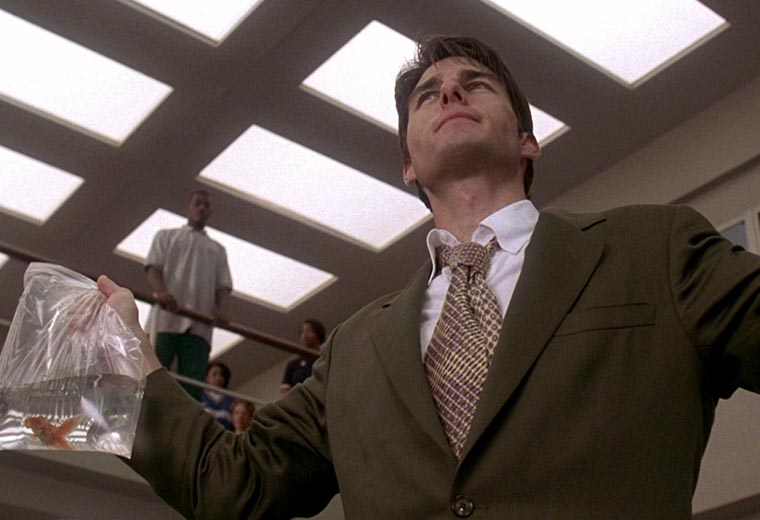 Okay, our Jez was technically fired but he might as well have quit his high-flying sports agent job after his suicidal 'touchy feely' crisis-of-conscience memo. But as Jerry (Tom Cruise) has to do the walk of shame through the company he helped build, it's secretary Dorothy Boyd (Renée Zellweger) who walks out on her job, answering Jerry's increasingly desperate plea for someone to come with him (and Flipper the well-mannered fish) to start a new company. Still, it was a great memo.
5. Leave your hat - The Apartment (1960)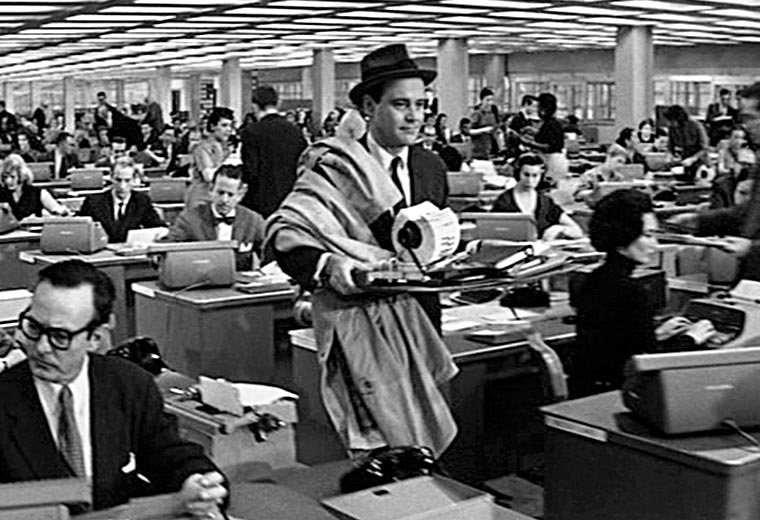 There are class acts and then there's Jack Lemmon in The Apartment. Rather than accepting his new promotion – having won it by loaning out his apartment to sleazy senior management for 'extra-marital' liaisons – downtrodden drone CC Baxter hands over that key to the executive washroom (rather than the expected front door-key) and firmly announces that from now on he's aiming to be a mensch. It's the casual manner on the way out of the door that he affixes his bowler hat on the janitor that clinches it.
4. Try blackmail - American Beauty (1999)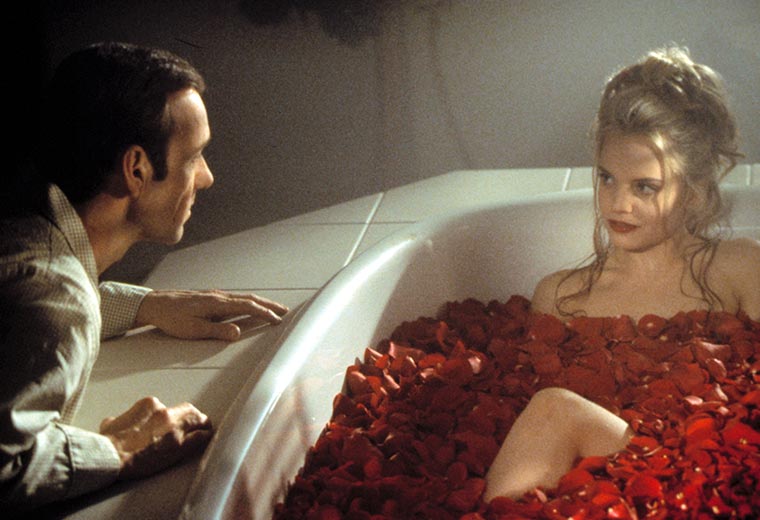 Lester Burnham's performance review is not going well, given his brutally honest appraisal of his bosses. He did leave something out though: that he knows one of his directors has been using the company card for questionable purposes and so walks out with a year's full salary – 'severance' – and a whole lot more in self respect. Hey, blackmail works.
3. Discard your badge - High Noon (1952)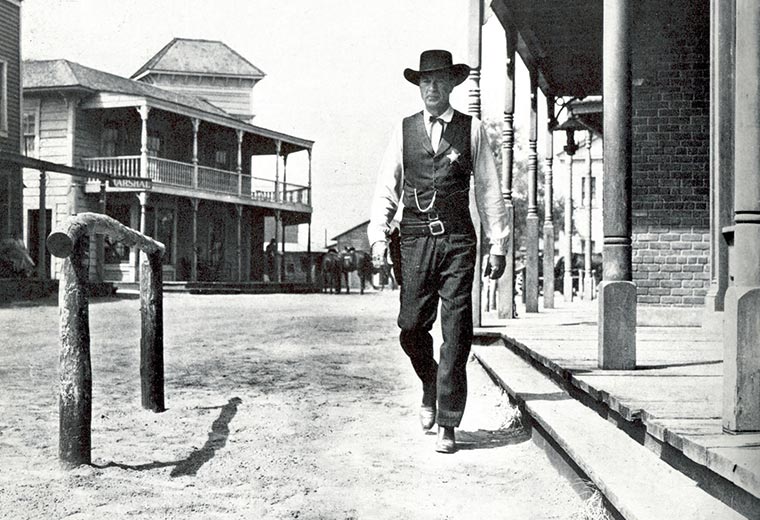 The cowardly citizens of Hadleyville figured they'd be placing a job ad for a new marshal soon, but they weren't expecting this. When a brutal killer and his gang are due to arrive in town seeking revenge on the incumbent Will Kane (Gary Cooper), everyone deserts the lawman to his inevitably fatal fate – only for Kane to gun down the baddies. His silence as he dumps his badge at their feet is louder than any words, a trick repeated in movies from Dirty Harry to The Dark Knight Rises.
2. Dump the boss - Bridget Jones's Diary (2001)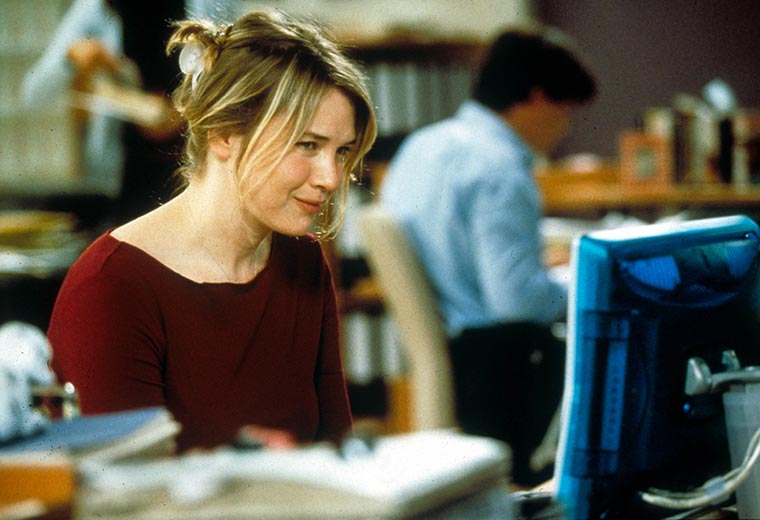 "If staying here means working within 10 yards of you, frankly, I'd rather have a job wiping Saddam Hussein's arse." Bridget Jones (Renée Zellweger, again) earns herself some R.E.S.P.E.C.T. by Beyoncéing out on her job 'faffing about with the press releases' at Pemberley Press – and her very, very bad boss (and ex-lover) Daniel Cleaver – en route to becoming an acclaimed TV journo.
1. Stitch up your boss - Fight Club (1999)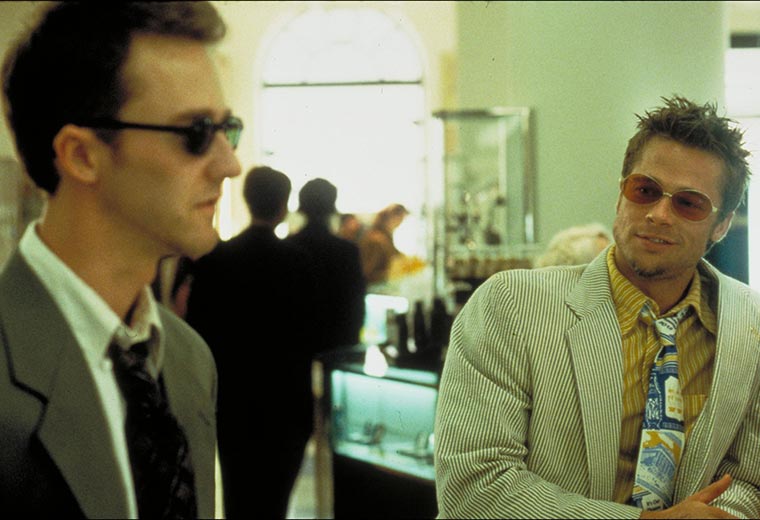 "I am Jack's smirking revenge." When his attempt at blackmail falls short, our humble narrator (Edward Norton) horribly incriminates his terrified boss by battering himself all around his office – not much of a leap for a man who started Fight Club with 'close friend' Tyler Durden – turning himself into a crimson spattered mess and earning a whopping pay off and a ton of computer equipment in the process. We are Jack's baffled Human Resources department.
---
With a bunch of Star Trek movies hitting the big screen, we can't help wondering whatever happened to the stars of the many TV series…
Star Trek – where are they now?