Lady Gaga vs Leonardo DiCaprio: THE SEQUEL
ICYMI, the entire 2016 Golden Globes ceremony was upstaged by one incredible performance - that, specifically, of Leonardo DiCaprio's face as Lady Gaga brushed past his chair on the way to collect her award.
It was the terrified reaction heard around the world, as Twitter reacted with predictably snarky glee. It was, frankly, the face that launched a thousand memes.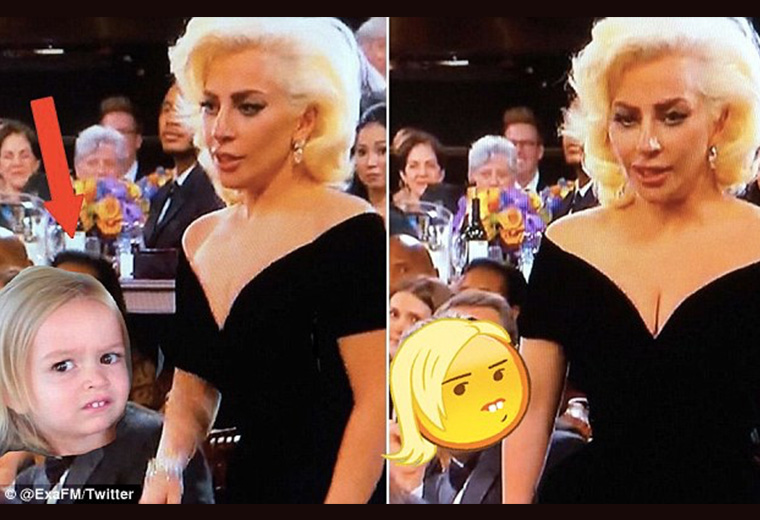 Since then, Leo's made an official statement on the whole thing (in short, he had no idea who or what was passing him), and even if he's non-plussed, we can bet you that the world will be watching when the two reunite for the Oscars. We're guessing (a) she faux clashes into him on the red carpet, and theatrically collapses to the floor screaming in terror, (b) she rewords the lyrics in her Oscar-nominated song to reference 'Leonardo DiCraprio', or (c) she screams 'You Suck, Leo' when he fails to win yet another Academy Award.
Eddie Redmayne Wins Best Actor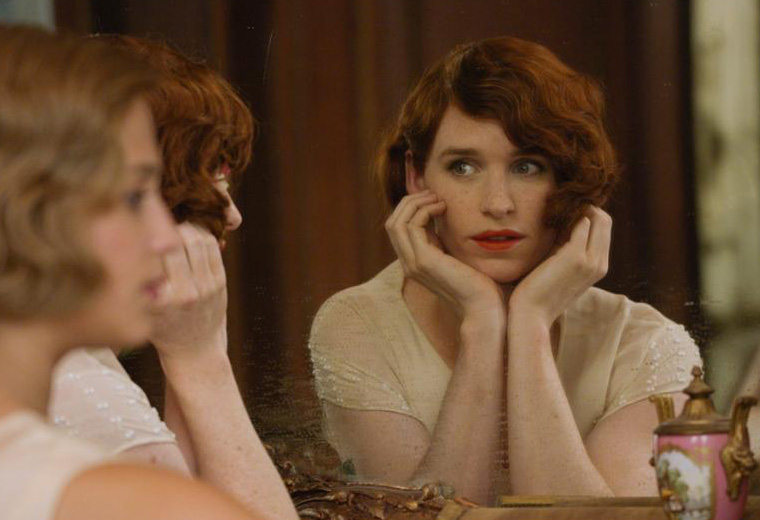 Redmayne picking up his second golden gong in as many years is a distinct possibility. But the real curveball would come from the way in which he accepts it. Just imagine it - the cameras cut to all five actors' seats as the nominees are read out. Only Eddie's missing. Bryan Cranston, Matt Damon, Leonardo DiCaprio and Michael Fassbender express their confusion, followed swiftly by their best-dignified loser face as Eddie's name is read out. At which point a 5.9" red-haired beauty slinks her way to the stage. In honour of Lili Elbe, the transgender beauty he so gracefully portrayed in the movie, and on behalf of all trans rights, Eddie accepts his award in full feminine dress.
Jennifer Lawrence Trips Up (On A Miracle Mop)
Good old J-Law. You can always rely on her to add a little gallumphing prat-fall humour to any swanky awards night. With the 2013 Oscars, 2014 Oscars and the Mockingly Part 2 premiere all entertainingly bolstered by a hearty Lawrence face-plant, a 2015 occurrence seems inevitable, what with her nomination for playing the maker of the Miracle Mop, Joy Mangano, in David O. Russell's 'Joy'.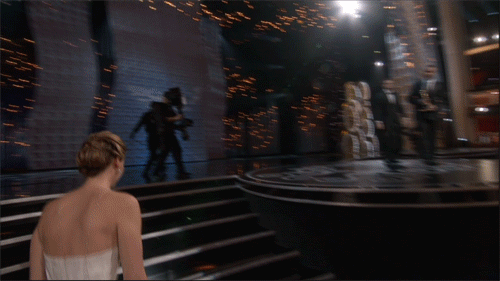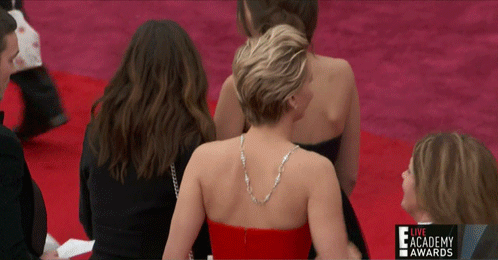 The twist, this time around? She catches her feet on a Miracle Mop some soon-to-be-fired Dolby Theatre cleaner had forgotten to tidy away in the pre-awards hubbub.
Sly Wins - But Refuses The Award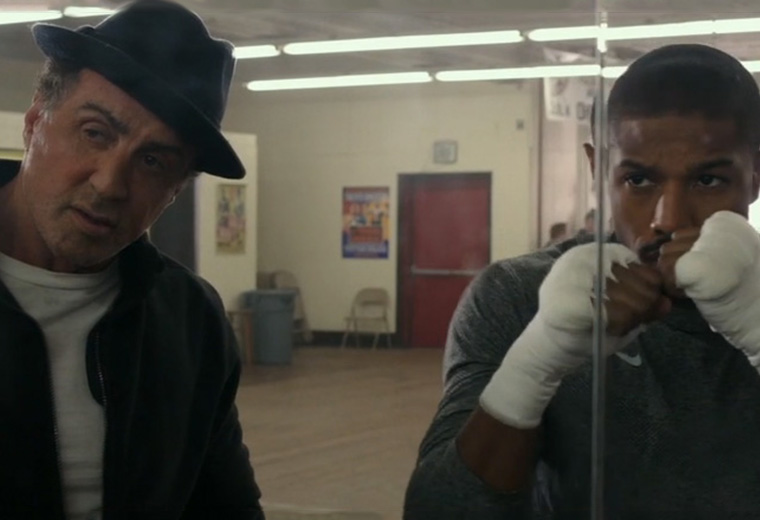 If you wanted one incredibly obvious example of the anger fuelling the #OscarsSoWhite campaign, then you just need look at Creed - the movie's only nomination comes for Sylvester Stallone for Best Supporting Actor; pretty much the only notable white creative in a movie stuffed full of black actors, directors and writers. Sure, the Academy's making changes to turn the tide, but how amazing would it be if Sly won and then refused to formally accept the award until Michael B. Jordan's name was engraved alongside his? YAAAAAAHS.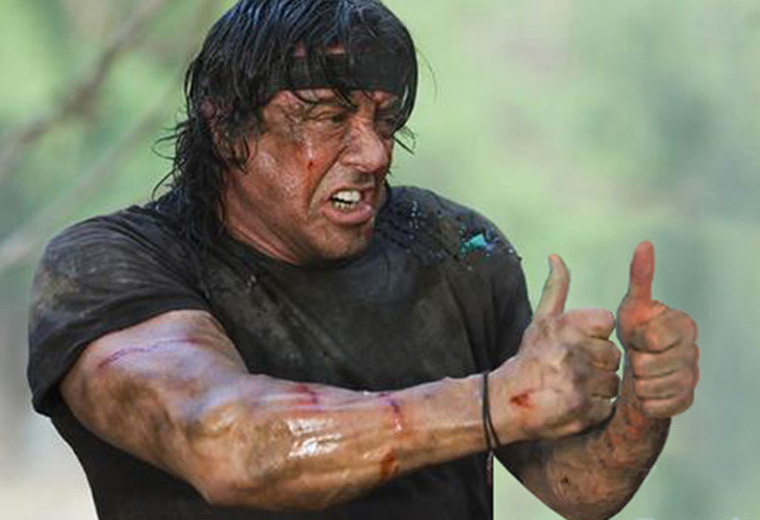 Presenters Do A Protest Song & Dance Number
Continuing the outrage theme, the Academy has recently revealed its comprehensive list of presenters and performers who'll appear throughout the show. Consciously or not, a whole host of them are non-white, with Chris Rock, Whoopi Goldberg, Kevin Hart, and Benicio del Toro amongst the presenters, and The Weekend, Pharrell Williams billed to perform. How amazing would it be if they secretly teamed up with Trey Parker and Matt Stone in advance, to plan out a hilariously cutting song and dance number all about the diversity row, during the show? That'd break Twitter, for sure.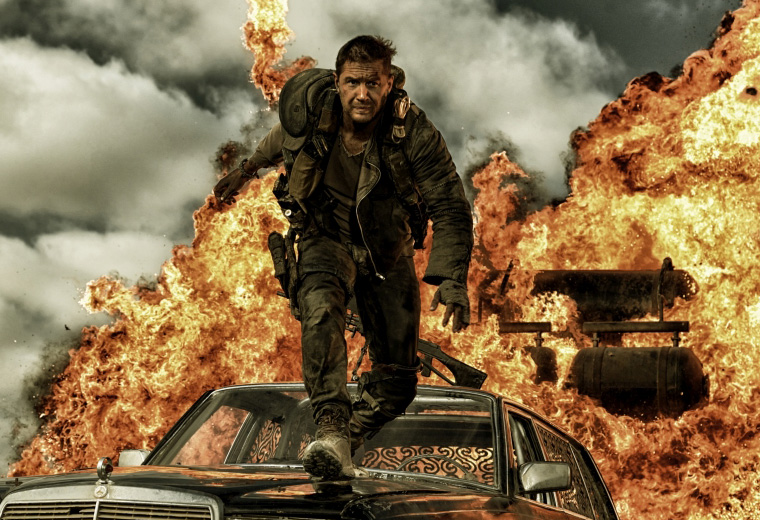 In an unprecedented turn of events, Mad Max: Fury Road sweeps the board. Not only does it win its TEN nominations (Best Picture/Director/Cinematography/Editing/Production Design/Costume Design/Make-Up & Hairstyling/Sound Mixing/Sound Editing/Visual Effects), but also the Academy realises how fool-Hardy (aha) it'd been in not nominating Charlize Theron, Tom Hardy and that guy who stands atop the truck with the flaming guitar. So they end up dishing out every single other award to the movie, too. Best Actor, Best Animation - the lot.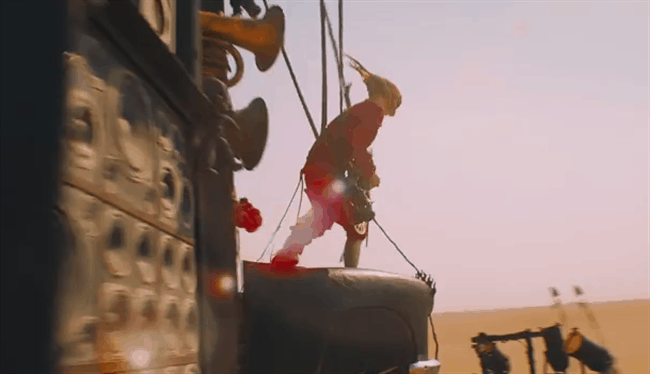 Anomalisa and Inside Out Tie For Animated Feature Film
Sure, they're as polar opposite as you can possibly get in regards to visual styling and narrative, but they're both jarringly affecting explorations of the complex, often fragile emotional states bubbling underneath all our surfaces. So we'd love to see the Academy reward the brilliance of both by tying the win. Even better, as they accept the award, the creators could announce live on-air that they've collaboratively agreed to make a crossover of the two for a sequel. Even if that just means a 90-minute loop of this, then we're totally down with that.