El Secreto de Sus Ojos (2009)/Secret in their Eyes (2015)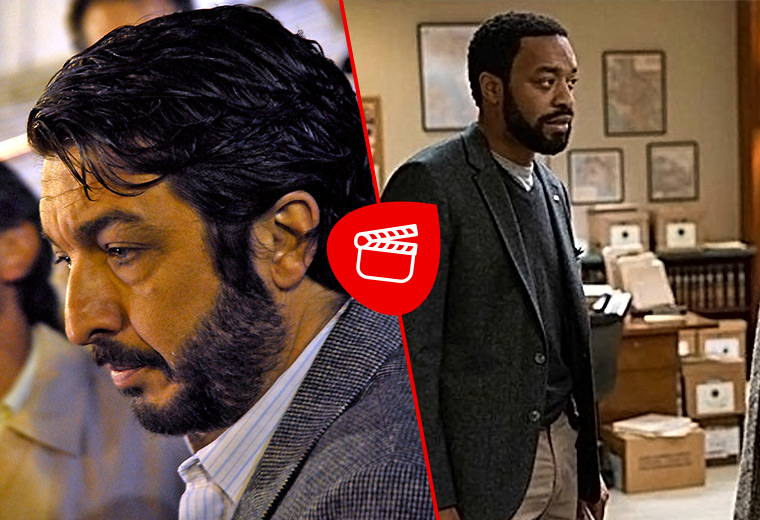 Let's kick off with one of the most recent: In El Secreto of Sus Ojos, we meet a retired judiciary worker haunted by an old murder case. Bound up in work rivalries, political intrigues, and downright grittiness, the film submerges us in a wonderfully creepy world, journeying through Buenos Aires in the 1970s. The more prosaic US remake is set in LA, with this time Chiwetel Ejiofor as the leader of the investigation.
Infernal Affairs (2004)/ The Departed (2006)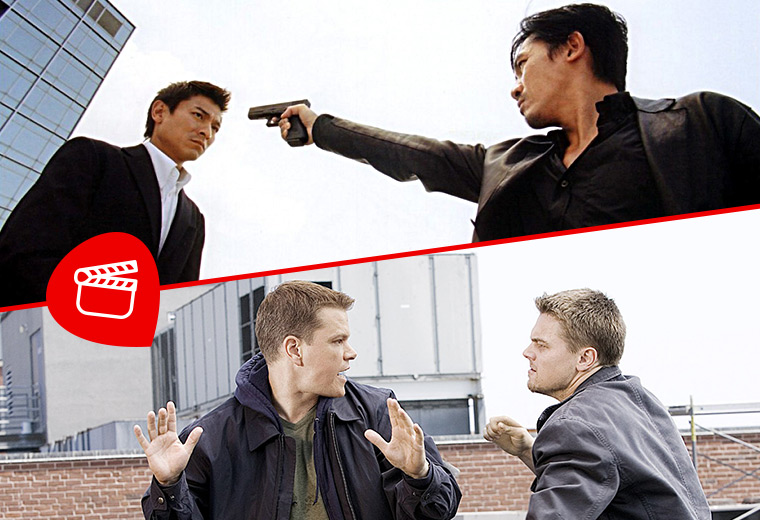 The Hong-Kong film Infernal Affairs met with widespread success, and went on to span two sequels. The parallel stories of a cop infiltrating a crime gang and a mobster going undercover within the police is picked up in The Departed, which sets the action in Boston. To confuse things further, in the US version, the character of crime lord Frank Costello (Jack Nicholson) was also inspired by real-life criminal Whitey Bulger. Bulger in turn is portrayed in the recent biopic Black Mass, played by Johnny Depp. Who said that Hollywood ever ran out of ideas?
La Piscine (1969)/A Bigger Splash (2016)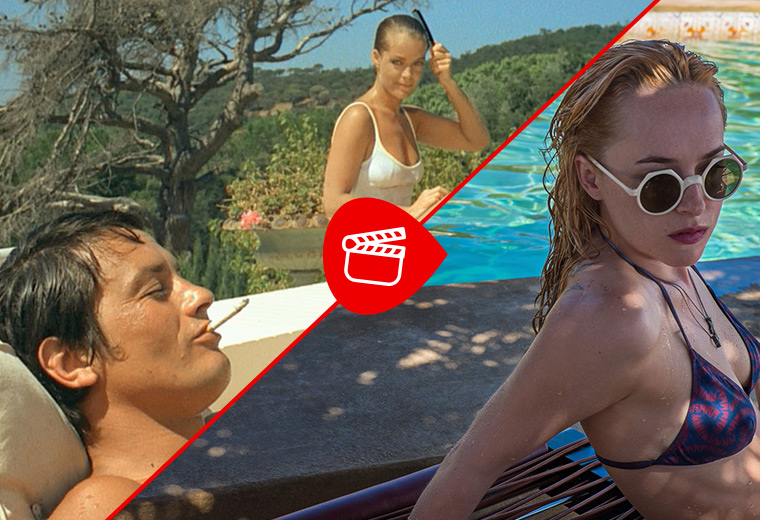 Set in a villa on the French Riviera, La Piscine is a sexy drama of criss-crossing attractions and pent-up jealousies. Led by the wholeheartedly handsome Alain Delon and glamorous Romy Schneider, what starts off as innocent romance soon turns into unforgiving violence. Unusually, the film was shot twice - once in English, and once in French. Its successor A Bigger Splash takes the action to an Italian island. The original film's outlandishly dramatic plot translates awkwardly to a modern setting, but Ralph Fiennes is nonetheless stupefying as the hyperactive Harry.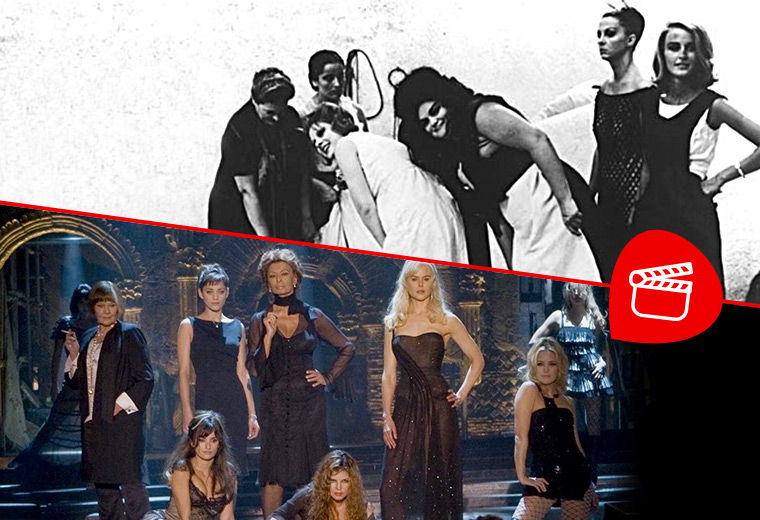 A film director in search of inspiration escapes to a countryside retreat. Frederico Fellini's classic film sounds straightforward, but it is in fact a madly atmospheric series of dreamlike sequences, in which Guido Anselmi (Marcello Mastroianni), the director, reflects on his life. The soundtrack and the dialogue are beautiful, but you'll certainly find yourself more than a tad puzzled. Nine remakes the story into a musical, each song bringing light to an important woman in the director's life. Suffice to say that when you're watching Judi Dench putting on a French accent and doing a cabaret number the results are, at best… unusual.
Solaris (1972)/ Solaris (2002)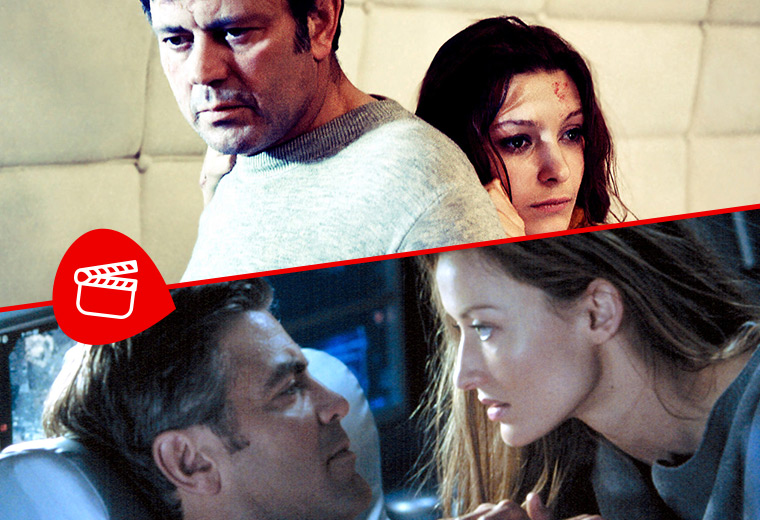 In this Russian classic, paranormal incidents on a space station draw in Kris Kelvin (Donatas Banionis), a psychologist, to investigate. Soon he, along the rest of the crew, is experiencing visions, created by the planet they are orbiting. If you think this sounds weird, hang on - the situation from there onwards spirals into surrealist terror. The film was revived in the US with George Clooney as the leading scientist. It's even odder than its predecessor, stretching the meaning of life, death, and truth to its extremes. If you're in for mind-boggling sci-fi, this is your gig.
Les Visiteurs (1993)/ Just Visiting (2001)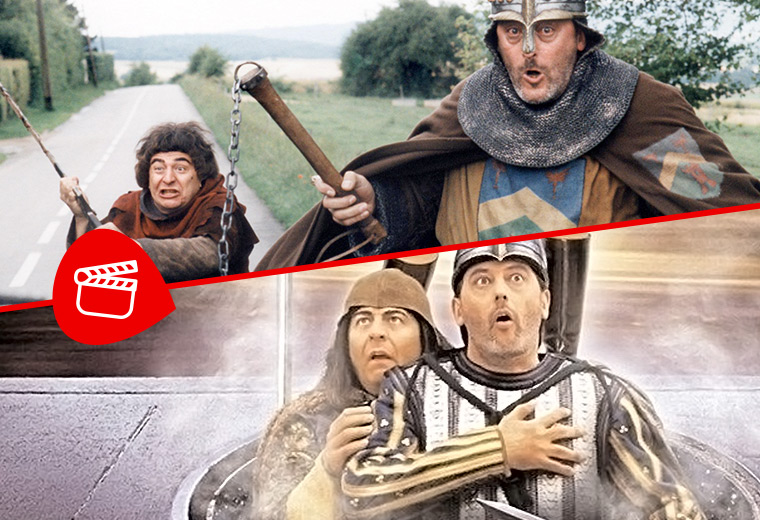 Les Visiteurs is what might be called a colourful French comedy. Kicking off in the Middle Ages, a knight (Jean Reno) and his servant (Christian Clavier) are sent to the future in a quest to change their destinies. Confronted with modern life, and their lookalike descendants, things get complicated. Throw in a wizard and magical heirlooms, and you've got a recipe for mad laughs. The remake took the story to New York, but to its credit, kept the same leads. It's perhaps a little soppier than we would have liked, but hey, we can forgive Jean Reno pretty much anything.
Shall We Dance? (1996)/Shall We Dance (2004)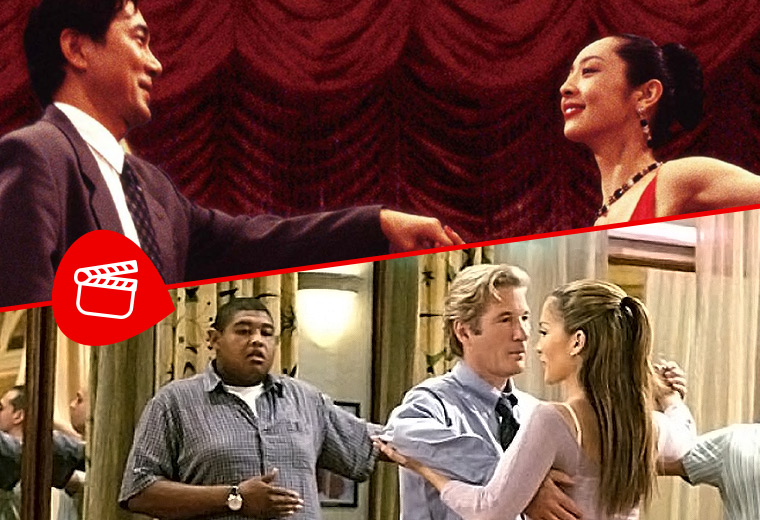 Who doesn't love watching Richard Gere charm-offensive his way to the dance floor, aided by the inimitable Stanley Tucci? The original story of Shall We Dance, however, comes from a Japanese film by the same name. While the plots remain similar, the first version has a cultural twist: western ballroom dancing is seen as embarrassing, according to Japanese customs. And while the Japanese film is driven by the main character's desire for an affair, the US retelling centres on the consolidation of his marriage.
Oldboy (2003)/Oldboy (2013)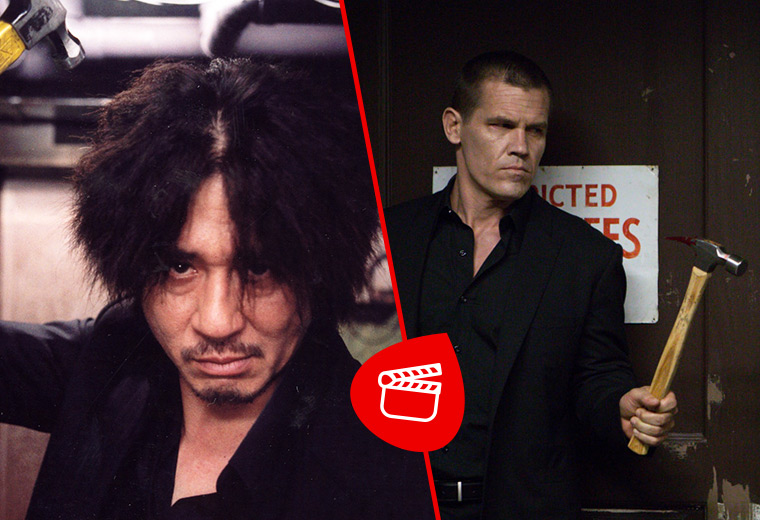 The South Korean original earned a cult following for its slick cinematography and gut-wrenching twist ending. Businessman Oh Dae-su (Choi Min-sik) gets kidnapped following the violent murder of his wife. He spends fifteen years in captivity, plotting his revenge. When he is ultimately released, he realises too late that he is being manipulated - and must discover to what end. The US remake of this acidic thriller took a less edgy approach, with a more conclusive finale. Clearly, the story remains popular: an unauthorised version of the film was served up in Bollywood under the name Zinda.