1. Michael Stuhlbarg as Edward G. Robinson in Trumbo (2015)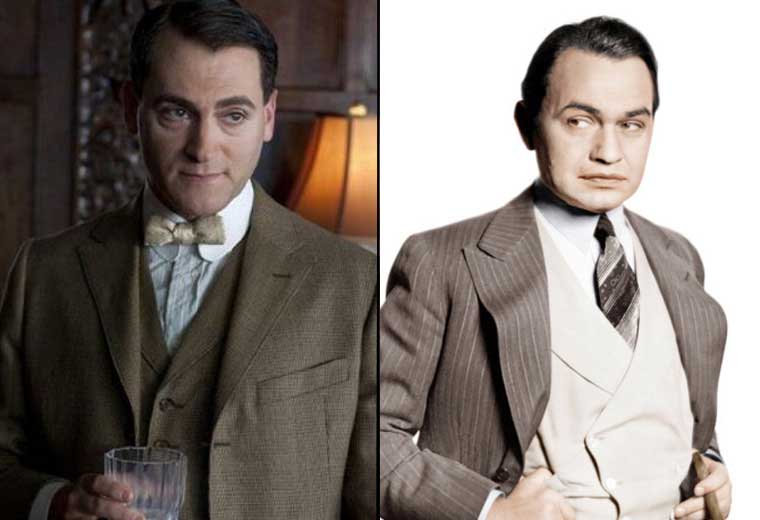 The Scottish play gets a brutal new lease of life in this gritty adaptation of one of Shakespeare's most compelling tales. Michael Fassbender and Marion Cotillard star as Macbeth and Lady Macbeth, the ultimate power couple, whose ambition leads them down a very dark path. Their performances are mesmerising and Medieval Scotland is brought to vivid, bloody life in this visceral adaptation which is both true to the source material and powerfully modern.
2. Dane De Haan as James Dean in Life (2015)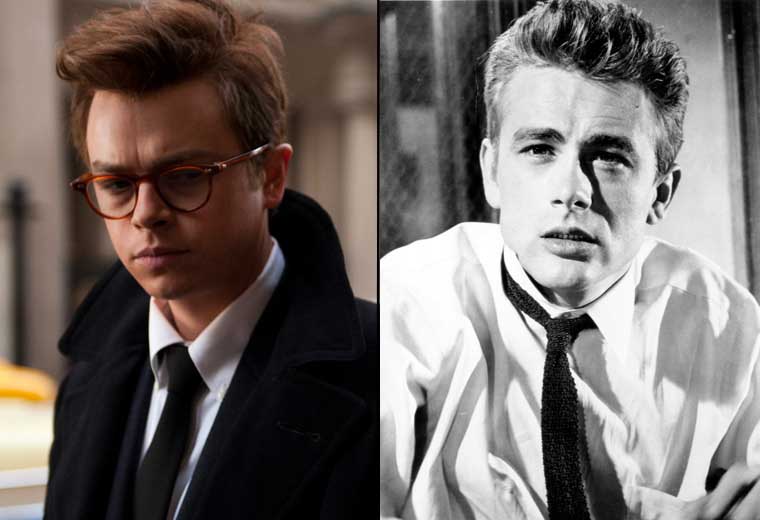 Anton Corbijn's drama focuses on a couple of weeks in the life of rising star James Dean (rising star Dane De Haan), filtered through the lens of photographer Dennis Stock (Robert Pattinson), who shot an iconic series of photos of the actor for Life magazine, creating a million bedroom wall posters in the process. De Haan doesn't look an awful lot like Dean, but he's at a similar point in his career and he gives Dean an edgy, restless quality that works well.
3. Cate Blanchett as Katharine Hepburn in The Aviator (2004)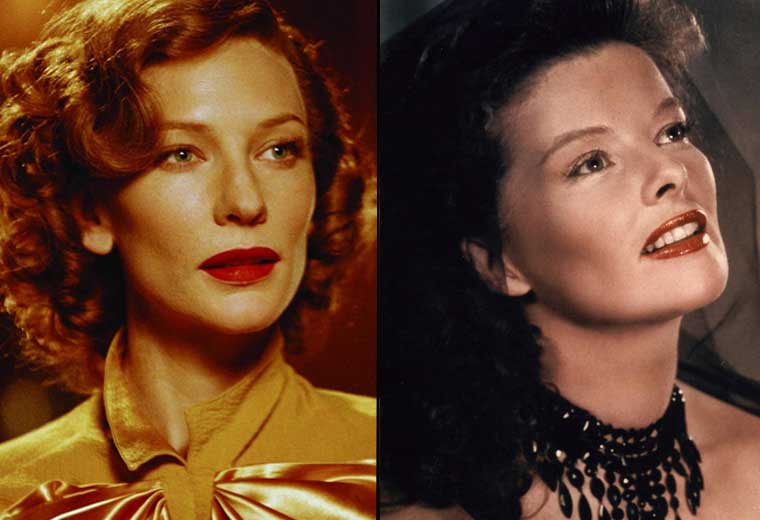 Martin Scorsese's biopic tells the story of eccentric billionaire industrialist Howard Hughes (Leonardo DiCaprio) and his life as an aviation pioneer and Hollywood mogul, including his high-profile romances with the likes of Katharine Hepburn (Cate Blanchett) and Ava Gardner (Kate Beckinsale). Scorsese reputedly ordered Blanchett to watch every Hepburn film from the 1930s in order to prepare for the role and it paid off handsomely, as Blanchett responds with a flawless Hepburn impersonation and completely steals the film in the process.
4. Faye Dunaway as Joan Crawford in Mommie Dearest (1981)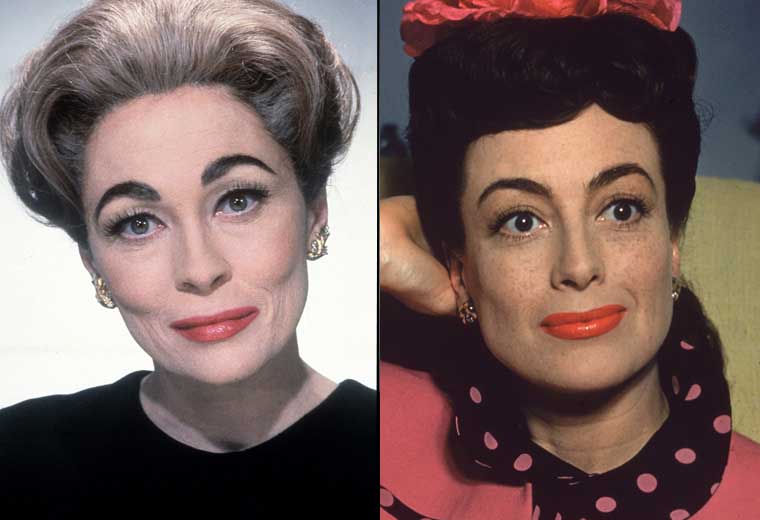 "No more wire hangers, EVER!" Faye Dunaway delivered what is surely one of the screen's campiest performances as Joan Crawford in this biographical drama based on the memoir by Crawford's adopted daughter, Christina, in which she detailed their abusive relationship. Whether obsessively cleaning or throwing a series of increasingly bizarre, violent tantrums, Dunaway (who deliberately modelled her look on Crawford's appearance) is simultaneously mesmerising and terrifying in the role and the film has deservedly become a cult classic.
5. Robert Downey Jr as Charlie Chaplin in Chaplin (1992)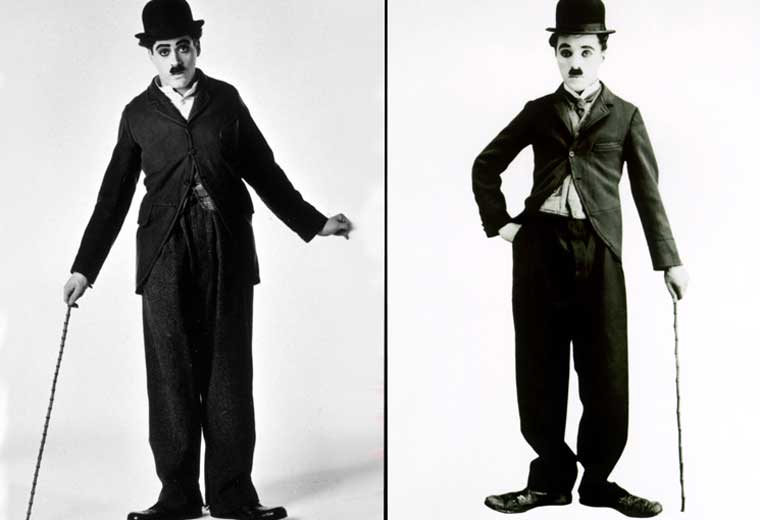 Dickie Attenborough's 1992 biopic of one of Hollywood's first movie stars sees an elderly Chaplin (Robert Downey Jr) recollecting moments of his life during a lengthy conversation with his biographer (Anthony Hopkins). Previously best known for comedy roles, Downey Jnr drew great critical acclaim for his performance and was rewarded with an Oscar nomination, as well the industry taking him seriously as a dramatic actor. His physical transformation is extremely impressive, capturing Chaplin both offscreen and in his more famous incarnation as The Little Tramp.
6. Geoffrey Rush as Peter Sellers in The Life and Death of Peter Sellers (2004)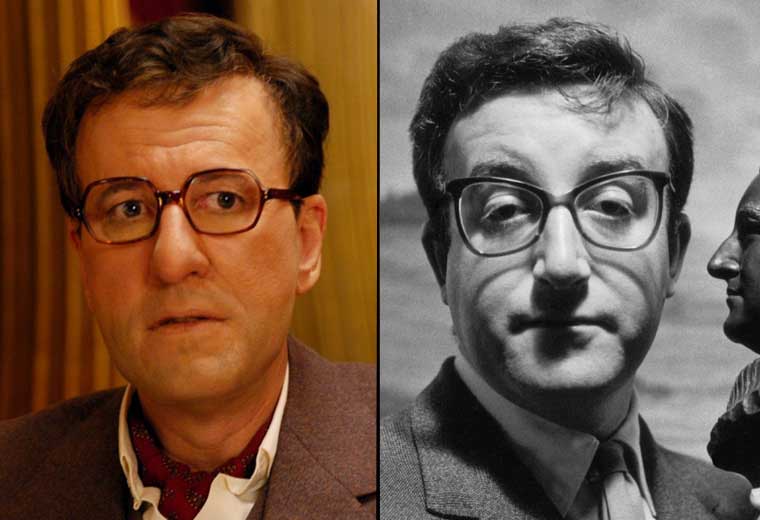 Stephen Hopkins' little-seen biopic charts the life of Peter Sellers from his early success with The Goon Show until his death in 1980. As the famously enigmatic Sellers, Geoffrey Rush is simply extraordinary – he conveys Sellers' manic energy and flights of genius but he also isn't afraid to show him as a troubled and deeply unlikeable man. An absolute treat for fans of actors playing actors, the film also features Nigel Havers as David Niven and a scene-stealing Charlize Theron as Britt Ekland.
7. Christian McKay as Orson Welles in Me and Orson Welles (2008)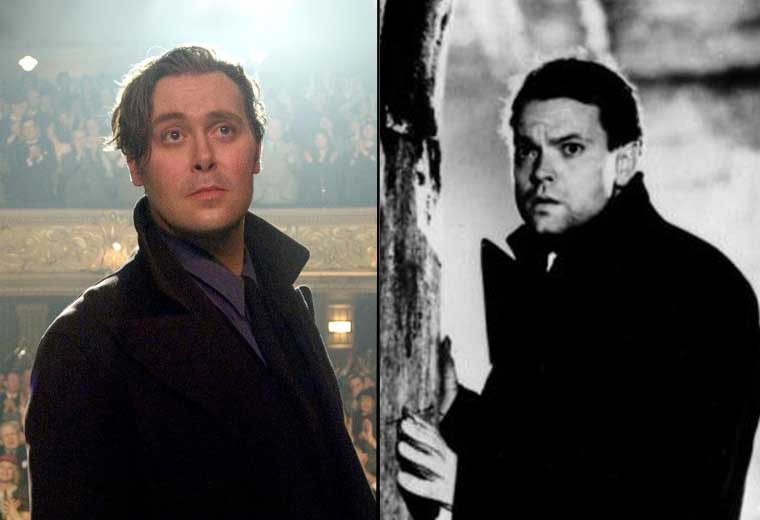 Based on the novel by Robert Kaplow. Richard Linklater's fictionalised coming-of-age drama is set in 1937 New York and stars Zac Efron as a 17-year-old wannabe actor who lands a job with the Mercury Theatre company, run by mercurial genius Orson Welles (Christian McKay). Linklater cast McKay (against the wishes of producers) after seeing him play Welles in a one-man show and you can see why – the physical resemblance is uncanny and his performance is jaw-droppingly accurate in every respect.
8. Michelle Williams as Marilyn Monroe in My Week With Marilyn (2011)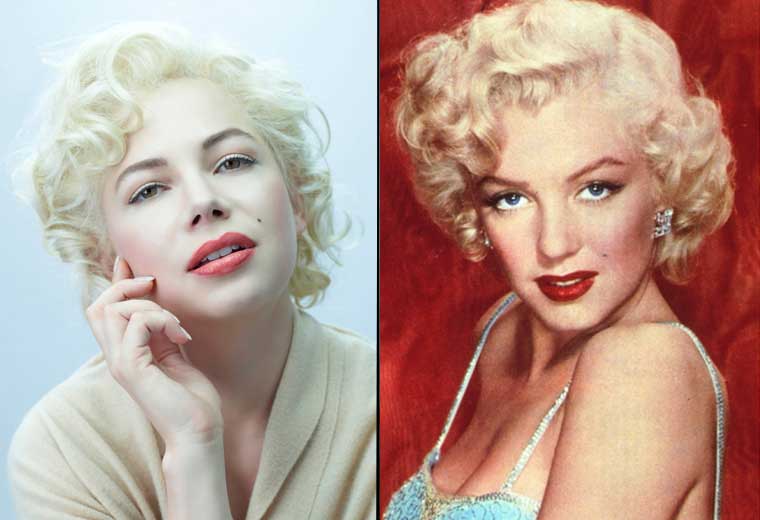 Simon Curtis' biographical drama is set in 1957, during the shooting of The Prince and the Showgirl. It's fair to say that the part of the world's most famous actress could be considered something of a poisoned chalice, but Williams acquits herself admirably in the role, capturing both Marilyn's vivacious public persona and her private vulnerability and insecurity. However, Kenneth Branagh, who throws a series of epic tantrums and spits out some deliciously bitchy lines as Laurence Olivier, roundly steals the film.
9. James D'Arcy as Anthony Perkins in Hitchcock (2013)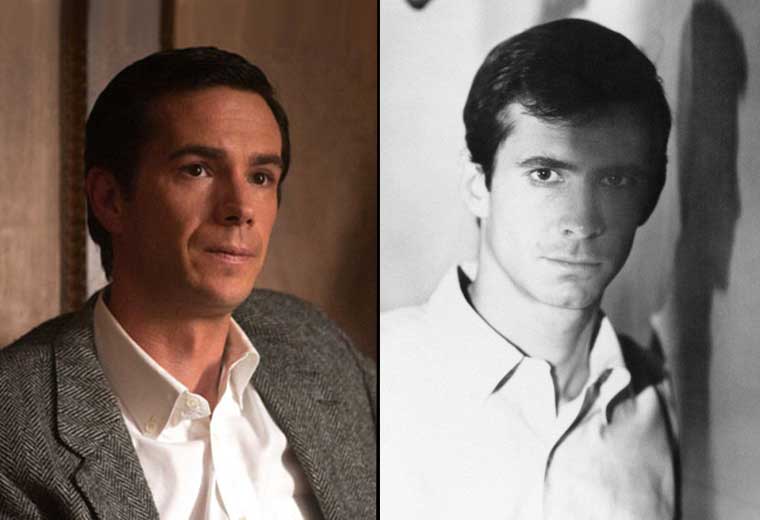 Sacha Gervasi's Hollywood drama traces the production of Alfred Hitchcock's Psycho, focussing on the relationship between Hitchcock (Anthony Hopkins) and his wife-and-frequent-collaborator Alma Reville (Helen Mirren). As Psycho star Anthony Perkins, James D'Arcy only appears in a couple of scenes, which is a terrible shame, as his physical resemblance to Perkins is uncanny and he perfectly embodies the actor's nervy mannerisms. Hopefully D'Arcy's current success in TV's Agent Carter will lead to a Perkins biopic somewhere down the line.
10. Ben Affleck as George Reeves in Hollywoodland (2006)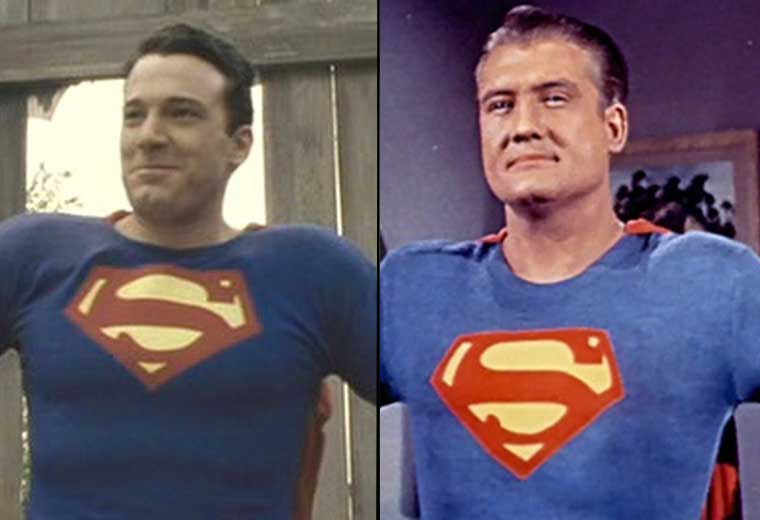 Before being cast as Batman, Ben Affleck played Superman – or rather Superman actor George Reeves – in Allen Coulter's 1950s-set Hollywood thriller that focuses on Reeves' the mystery surrounding Reeves' apparent suicide. Affleck delivers perhaps his best screen performance to date as Reeves, torn between his responsibilities as a hero to millions of children (the scene where a child points a real gun at him is heart-stopping) and his fears that he would never be cast in serious roles again.