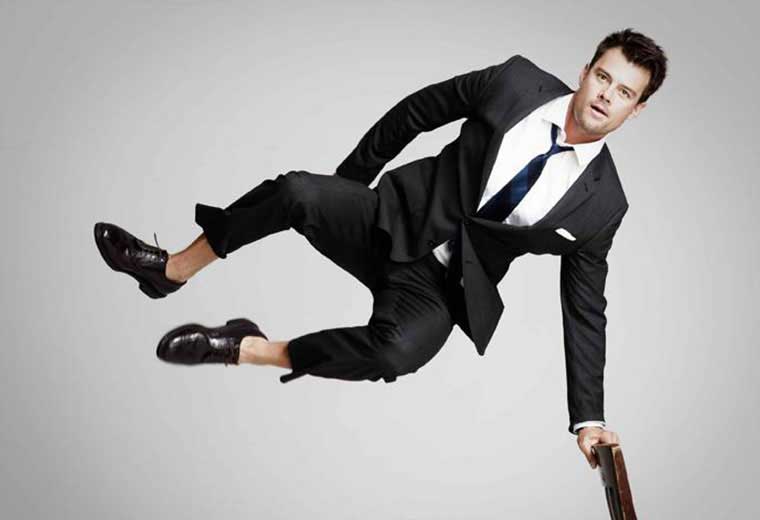 You know him as that non-descript solder/marine/whatever guy from Transformers, who shouts lines like "Get over here!" and "Incoming!" but Josh Duhamel is more than just a Michael Bay mannequin – before he was an actor, he was an actual mannequin. Duhamel was named International Male Model Of The Year in 1997 and continued modelling even when the acting work starting pouring in, like the coveted role of 'Hot Guy' in Christina Aguilera's 'Genie In A Bottle' music video. The rest was history. Okay, not history. Just a bunch of Transformers movies. Oh, and just so you know, his surname is pronounced "Durr-ham-eehhh". Probably. Something like that.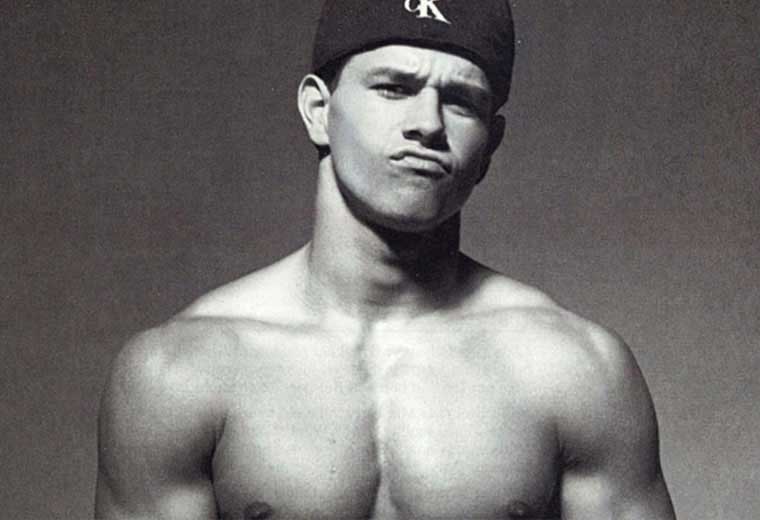 Mark Wahlberg has the most bizarre career trajectory of all time. He started as a street thug with a criminal record, then became an underwear model for Calvin Klein, then became a pop star under the name 'Marky Mark' (not forgetting his Funky Bunch), then he became a terrible actor, then he became a quite good actor, then he became a hamburger proprietor. This time next year he'll have his own airline and quite possibly will be a professional juggler. He really likes it when you call him Marky Mark so you should definitely call him that next time you see him.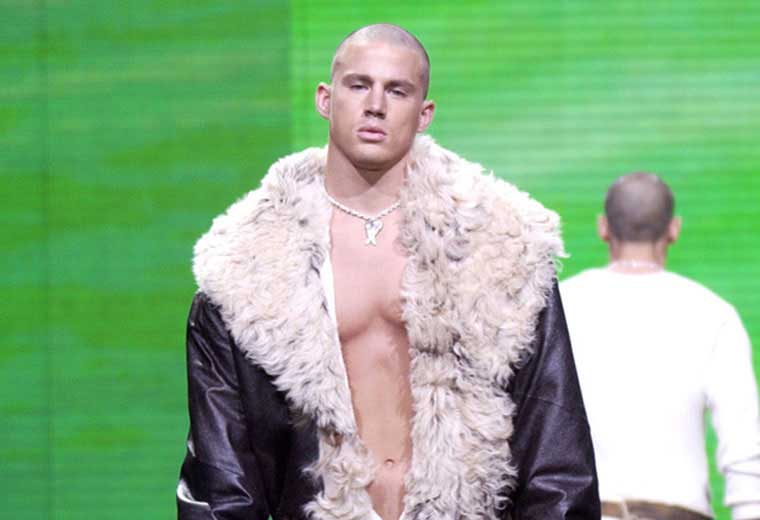 He might sound like he's a stop on the London Underground, but Channing Tatum is one of Hollywood's hottest prospects, primarily because he caught everyone by surprise. He started out as a male stripper (Magic Mike is based on his experiences 'greasing the pole') before becoming a professional dancer, who scored a gig in Ricky Martin's video for 'She Bangs' (note to self: feature for 'Actors who appeared in pop videos and basically copy-and-paste this entire article). When he wasn't gyrating his package into the faces of drunken middle-aged women, C-Tates modelled for Abercrombie & Fitch and Armani, before Step Up made him a dance god and 21 Jump Street made him an actual god.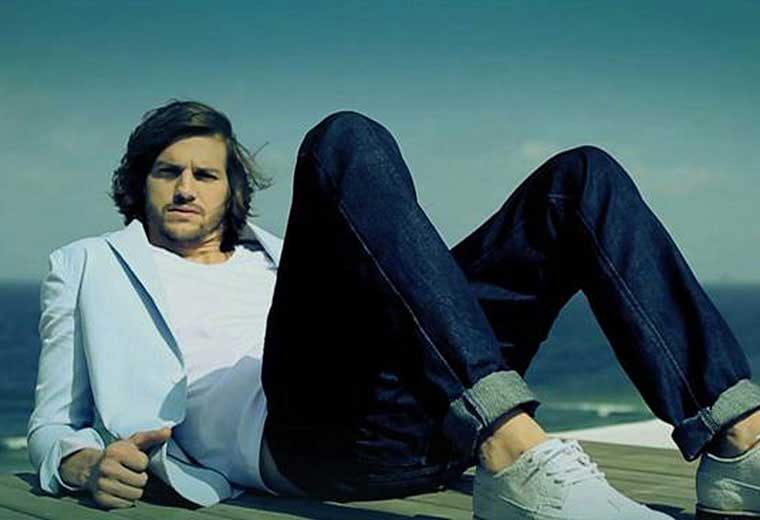 For lots of the people on this list, the fact they used to model for a living might come as a surprise. Really, you might say, Mark Wahlberg used to model? But yeah, of course Ashton Kutcher used to be a male model. I mean, he's not exactly a proper actor, is he? Put those cheesy good looks on a plank of wood and it'd still manage to blag itself a three-picture deal with Warner Bros and a sitcom on Comedy Central. Kutcher was booked into the Next model agency and travelled to Paris and Milan to walk the catwalks, probably mouthing 'left, right, left right' as he did so. He is now a chewing gum salesman.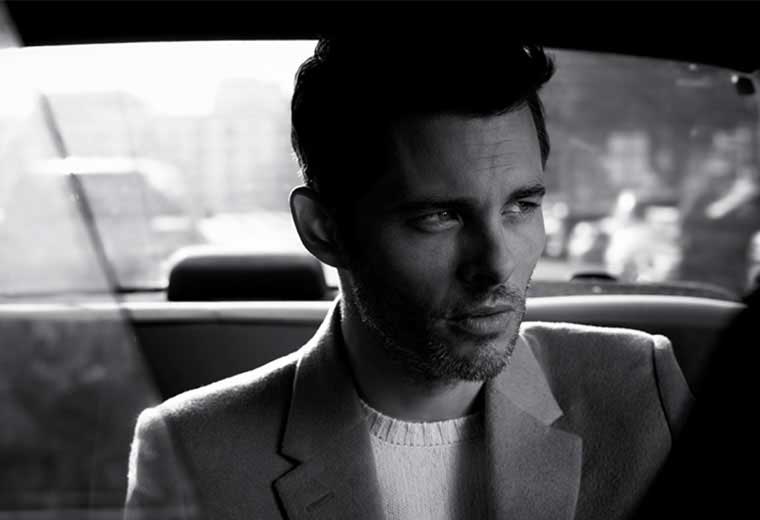 It won't surprise you to hear that James Marsden got his start in male modelling, having worked with Versace on a number of high profile campaigns. Just look at that bone structure. He's basically a human sculpture. Even as prissy mutant Cyclops he was the best-looking of the X-Men – it'd totally be worth getting frazzled by his high-energy optic laser blasts just so long as you got to look into his baby blue eyes for a split-second. You'd die, obviously, but you could write on your gravestone "Killed By James Marsden: There Was Totally An Energy Between Us", and people would laugh and think 'Yeah, I guess James Marsden is kinda smokin' hot' and then they'd leave your family to mourn in peace.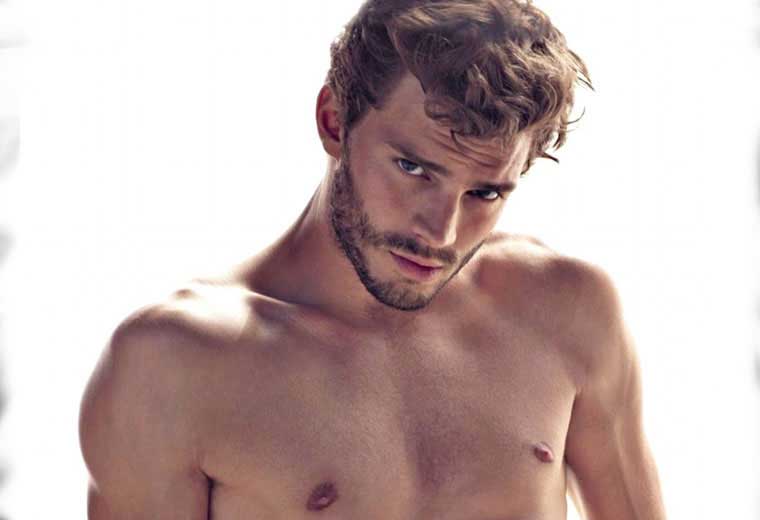 The complex role of Christian Grey in Fifty Shades of Grey could not be played by any mere mortal – a performance that layered required an actor who had previously been paid for taking his shirt off and maybe lounging around in his pants, pretending to look out a window. Dornan has modelled for Hugo Boss, Armani, Dior Homme, Calvin Klein and Aquascutum, which is definitely not a bathroom detergent because I just checked. It wasn't until he started doing a Patrick Bateman impression in serial killer drama The Fall that he was noticed, and he went on to play the lead in Fifty Shades Of Grey after literally every other non-ugly human male in Hollywood turned it down.
You might know Ian Somerhalder from insanely popular TV series The Vampire Diaries, which has been running for longer than actual vampires have existed. Maybe you remember him as Boone in Lost (or maybe not, he was the first major character to die and he didn't even die by getting killed by a Smoke Monster or anything cool like that). You probably weren't aware that Somerhalder got his start in modelling at the age of 10, and you probably didn't remember that his first acting gig was in Young Americans, which was a (terrible) spin-off of Dawson's Creek. Somerhalder is now a TV megastar with over 6 million followers on Twitter, even though his profile picture is half panther and he mostly tweets stuff about the environment instead of posting shirtless pictures - I mean, funny jokes.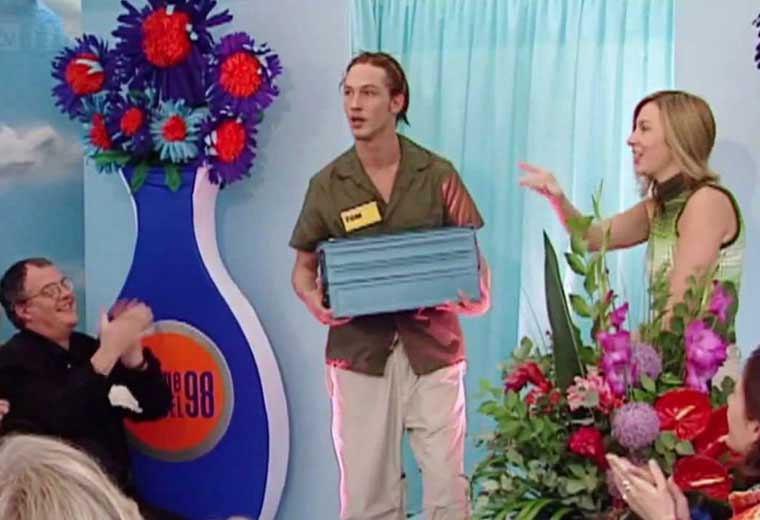 Hardy, who mumbled his way to a Best Supporting Actor nod for his part in The Revenant and helped Mad Max: Fury Road score 10 Oscar nominations, didn't always hang with the likes of Leo DiCaprio and Charlize Theron. Brilliantly, Hardy actually got his break on The Big Breakfast – Johnny and Denise era, in case you were interested – when he won the show's 'Find Me A Supermodel' competition in 1998. Just three years later, he made his acting debut in Ridley Scott's Black Hawk Down. What happened in those three years between The Big Breakfast and Hollywood stardom? Asking for a friend (Kelly Brook).
Like his Transformers co-star and brother from another mother Josh Durr-ham-eehhh, Tyrese Gibson got his start in male modelling by having the unique skill of letting someone photograph him while he looked into and sometimes away from a camera. With clients such as Tommy Hilfiger and GUESS (that's the name of the fashion label, I wasn't inviting you to guess – I bet they get that ALL the time!), Gibson left behind a promising career in half-wearing shirts to become an actor. He's now best known as the comic relief in the Fast & Furious franchise, if you don't count all the stuff that's accidentally hilarious.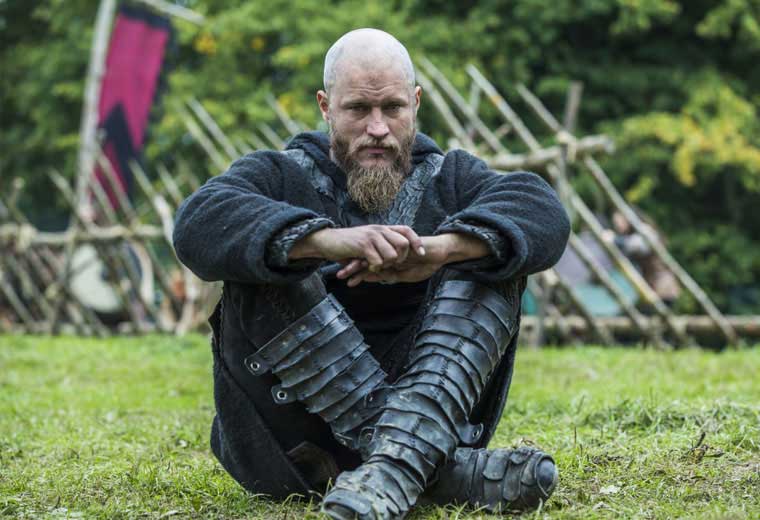 Take one look at the haggard, bearded Travis Fimmel in the History Channel's epic blood-and-guts drama Vikings and you might think he got his start after a hilarious Trading Places-esque hobo switcheroo, or he was dredged from a Hollywood producer's moat. Not so. Fimmel, who trades in Vikings for Orcs and Elves and That in this summer's Warcraft movie, was actually the most in demand male model in the world and signed an unprecedented six-figure sum to model exclusively for Calvin Klein for one year. Fimmel moved into acting when he realised his acting coach, Ivana Chubbuck, wasn't actually just the opening line to a joke he didn't understand.