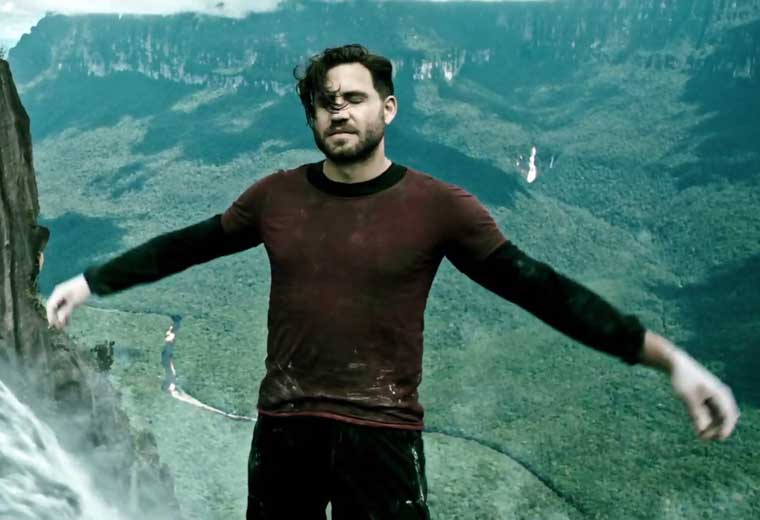 After persuading his boss (Delroy Lindo, who's no John C. McGinley) that he knows where the gang will strike next and being partnered with British liaison Agent Pappas (Ray Winstone, who's no Gary Busey), Utah winds up surfing on the French coast, where he wipes out and is coincidentally rescued by eco-obsessed sports nut Bodhi (Edgar Ramirez), after which he promptly falls into bed with Bodhi's free-spirited sort-of girlfriend Samsara (Teresa Palmer).
One initiation-related punch-up later and Utah has earned the trust of Bodhi and his cohorts, who are attempting to complete a series of dangerous sports challenges, each of which has an environmental twist. Cue a series of not-really-related-to-the-plot stunts until the team attack a gold mine, putting Johnny's cover in a perilous position.
The results, needless to say, are distinctly un-bodacious.
Bracey has even less emotional range than Keanu, but he does a decent enough job in the lead and has a vague Heath Ledger vibe that should stand him in good stead. Similarly, Ramirez has enough charisma to pull off Bodhi's reams of eco-waffle-filled dialogue, but there's very little actual chemistry between them, so the bromance angle fails to convince.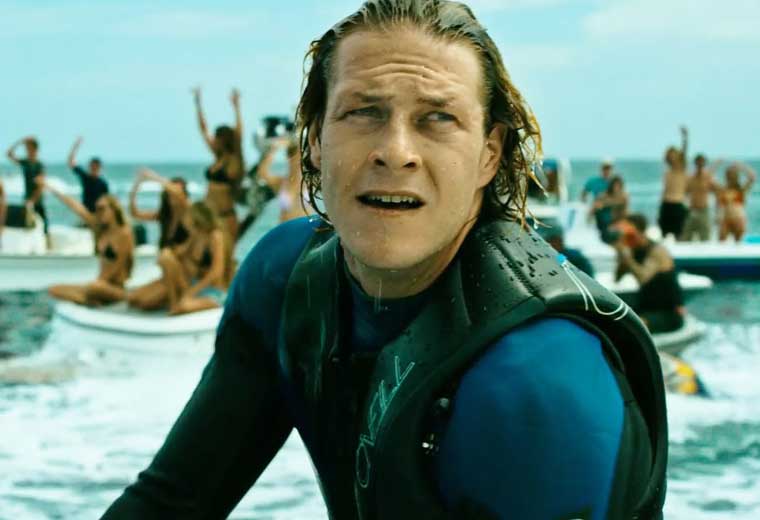 Given the importance of McGinley, Busey and Petty to the original movie, it's baffling that Lindo, Winstone and Palmer are so woefully under-used here. Winstone, in particular, is so irrelevant to the plot that he could be removed entirely with no discernible impact, while Palmer is saddled with some truly terrible dialogue and winds up as little more than a sex object – the original film wasn't exactly ground-breaking in that respect either, but at least Lori Petty's surfer character was a lot more interesting than Palmer's allowed to be here.
On top of that, the film also completely lacks both the humour and the emotional connection of Bigelow's movie – in fact, the film cares so little about its characters that when one of them falls off a cliff during a snow-boarding stunt, the rest of them (and thus the audience) barely even notice, let alone care.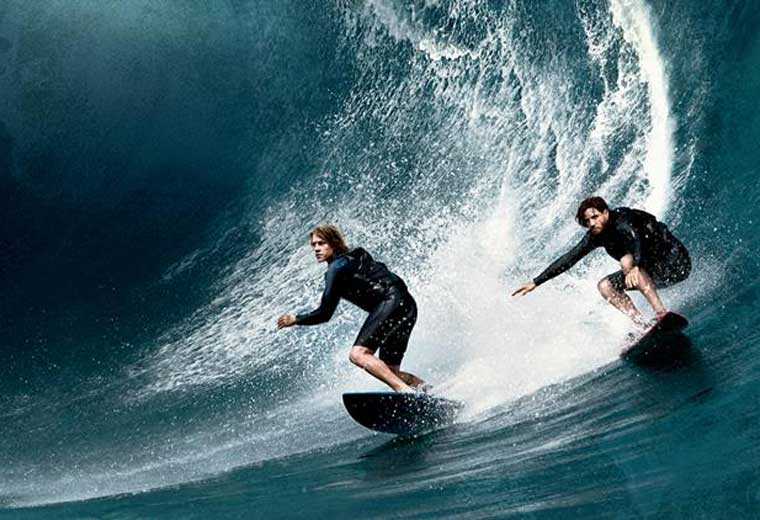 The plot makes even less sense than it did in the original movie and while the film includes a couple of iconic moments from the 1991 version (notably Utah firing his gun into the air), it's abundantly clear that all anyone was interested in during filming was the stunts. To be fair, the action sequences themselves (including wingsuit gliding and free-climbing) are impressively handled and genuinely spectacular, but they're slightly undermined by the obvious use of CGI in the opening surfing sequences.
Ultimately, all Point Break 2.0 has going for it are the stunts. As such, it's the very definition of a pointless remake and should probably have been given an extreme sports-related title (Dangerous Extremes? Extreme Dangers?) and been allowed to stand on its own, since it gains nothing from its association with the original film.
What's the point of a remake if you can't improve upon the original?
Point Break is released in UK cinemas on Friday 5th February.