If, however, you're a sucker for an old-fashioned, guns-blazing heist flick whose very soul is a moral vacuum filled instead with cancerous themes of greed, self-preservation and distrust, then you've come to the right place. Triple 9 is the opening of The Dark Knight spun out to two hours, where nobody taking part in the bank job knows who they can trust and you've no idea who'll survive until someone finally plays the Joker card. It's a gritty, unpredictable, suspenseful film with an impressive cast of MEN, plus – crucially – one significant woman. But more on her later.
Anthony Mackie and Norman Reedus are bent Atlanta police officers embroiled in a fraught and fragile alliance with Chiwetel Ejiofor and Aaron Paul, two crooks with the expertise to pull off the jobs they've spent their careers perfecting. Under instruction – and coercion - from the city's ruling Russian mafia, the gang must pull off a heist so dangerous that a major distraction is needed: the death of a cop (offence code 999, hence the title), intended to occupy enough police effort to allow the job to go relatively unnoticed. The target is selected: incongruously honest precinct newbie Casey Affleck. But with a less-than-reliable crew and Affleck's dogged investigator uncle (Woody Harrelson) poking his coke-stained nose in, the chances of any of this going smoothly are remarkably limited.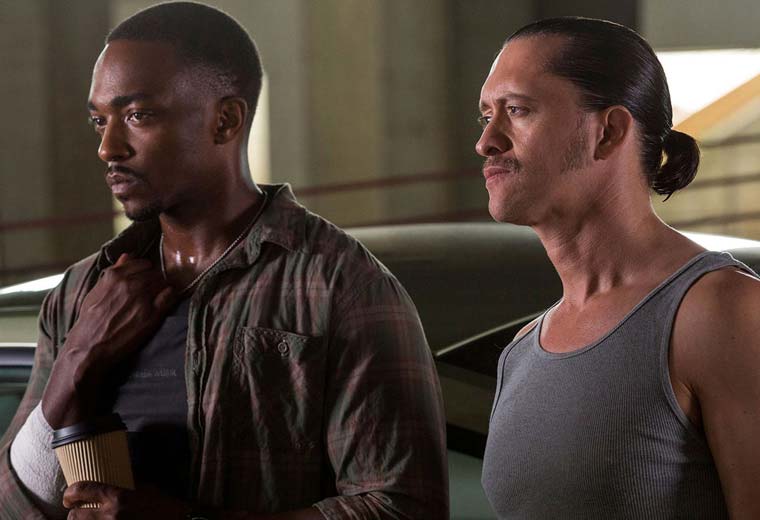 If that sounds like a dream ensemble of actors, then you're right: Hillcoat marshalls his MEN in such a way that nobody takes centre stage, but everyone has a part to play. Mackie and Ejiofor are the de facto leads, both relishing their bad guy status, with Ejiofor deploying a killer frown throughout that would wither anyone in its path. Affleck is sexy and steely as pretty much the only decent human being in the film, while Harrelson adds comedy value as the seen-it-all war horse with a whole other movie's worth of his own issues. Only Aaron Paul, somewhat typecast as a drug-addled loser, seems not to be trying very hard, but maybe that's because it's a role he can play in his sleep.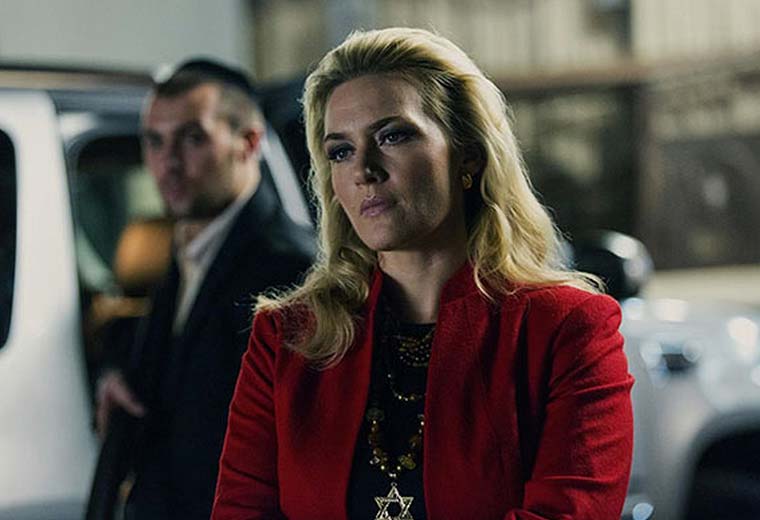 As you've probably gathered, that's a whole lot of MAN, but before you accuse Hillcoat of misogyny it's worth noting that – as in his previous films – few of his MEN are heroes. It's unspoken in the film, but read between the lines and it seems that the absence of women is very much part of these characters' problems. Triple 9's women are limited to wives and assistants, and not especially present ones at that, implying an imbalance that contributes heavily to society's ills.
The absence of women is very much part of these characters' problems
But there is one major female character who throws a spanner into that theory: mob boss Irina, played by Kate Winslet with a spectacular back-combed barnet that's even scarier than Chiwetel Ejiofor's frown. Irina runs everything, and her role repositions all that the MEN do; if it looks like a MAN's world on the surface, underneath they're just boys, playing cowboys and indians under a cruel mother's dispassionate eye.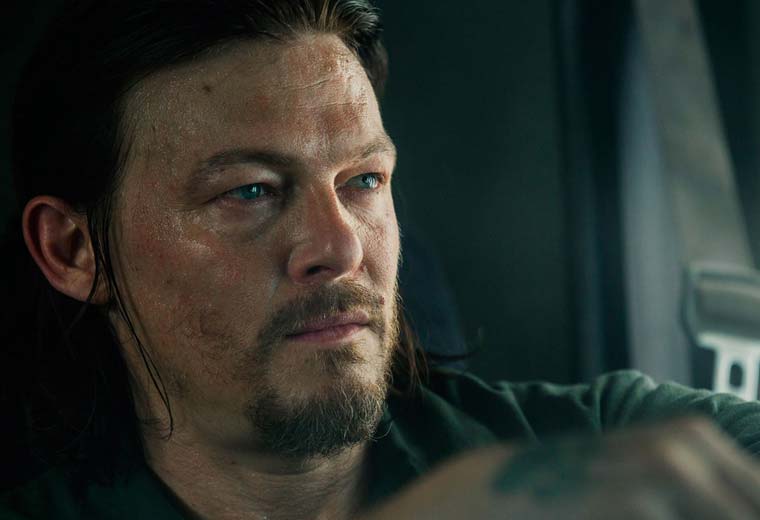 While gender politics are a diverting subtext, Triple 9 is really far more interested in being a knotty, crowd-pleasing thriller that'll test your sympathies and question your ethics. The film's pivotal scene will have you rooting as much for the bad guys as the good guys, and Hillcoat wants you to interrogate your own judgement. But he also wants you to have a bloody good time, and he and his cast of MEN – plus Winslet and her hair – virtually ensure that. Macho nonsense it may be, but Triple 9 at least has the balls to show how weak strong men can be.
Triple 9 is released in UK cinemas on Friday 19th February.
---
Ryan Reynolds finally finds a superhero vehicle worthy of his comic talents
Review: Deadpool