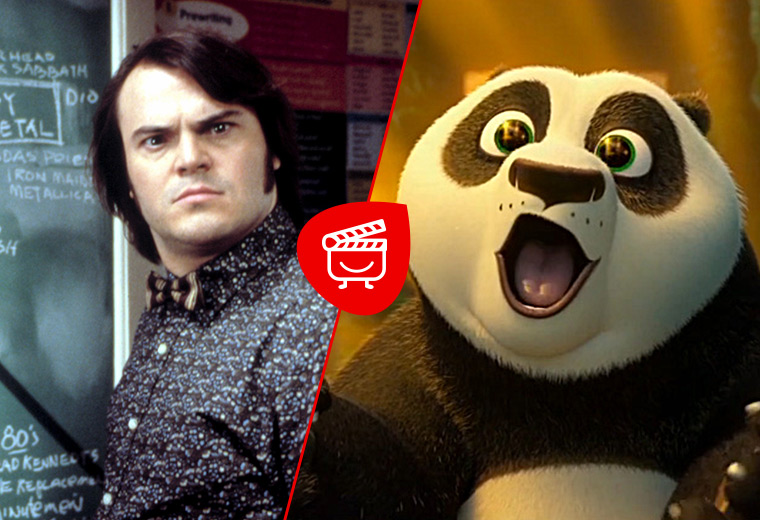 He's always been a bit, childish, no? As a bit of a man-child playing slackers, he makes it look easy. Sometimes (King Kong) we expect him to arch the 'brows and slip in a rock reference or two when when being 'serious', but it all started for him with Tim Robbins' Bob Roberts, which was serious stuff. Slowly though he's become a kids' films favourite with the Kung Fu Panda series, Goosebumps and School of Rock all proving he's a kids' films fave.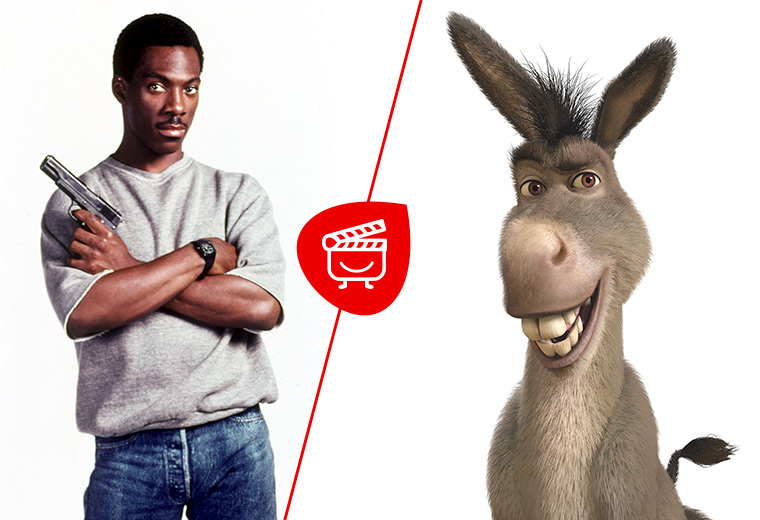 The donkey! The fat suits! The dude that talks to the animals! Hang on. The same Eddie Murphy that rewrote the profanity book? The same Raw and Delirious Eddie that had us hurr hurr hurring along with him in the 80's. Yep, it happened. He got sentimental; you can probably pinpoint it to The Golden Child. A PG certificate draws more than a 15 or 18 all day long. Now, he's taking another drive down Franchise Boulevard and stopping at Beverly Hills Cop Lane and Triplets Place (Arnie! De Vito! Murphy?). Good luck with that.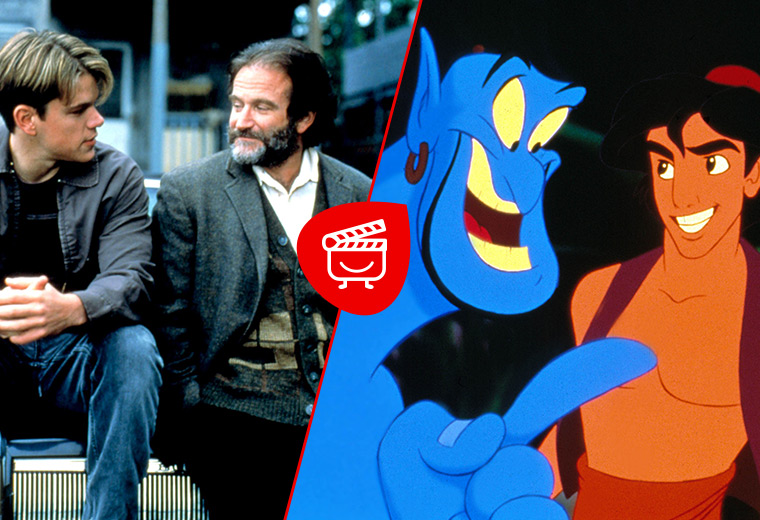 So much to give, and boy did he give it. Another stand-up comedian and TV comedy actor, he managed to give his talent free rein on stage, riffing at 110mph on everything from drugs to gun laws, to a firm PG favourite in the second half of his career. Night at the Museum, Mrs Doubtfire, Aladdin, Happy Feet, Robots, and Patch Adams are all interspersed with some serious drama. The biggest box office may have been from under 13's, but his innate sense of pathos and emotion from his dramatic oeuvre won't be forgotten either.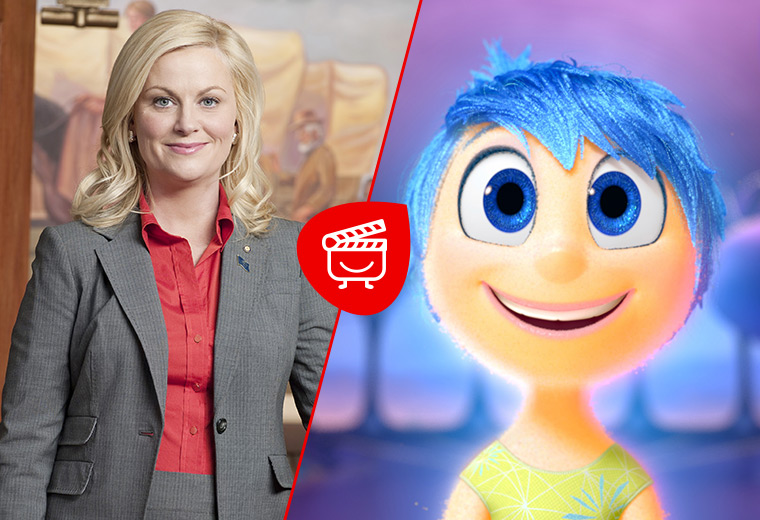 She's written and produced for TV, writes Parks and Recreations, is a heaven-sent double-act with the equally talented Tina Fey on SNL, but also has a distinctive voice that's perfect for children's films. There's an inherent sweetness to her, which is probably why she's acted in Inside Out, Free Birds, Hoodwinked (very funny), Monsters V Aliens and more. She's a bit of a go-to for the big animation studios. Will we ever see a darker side? Who knows?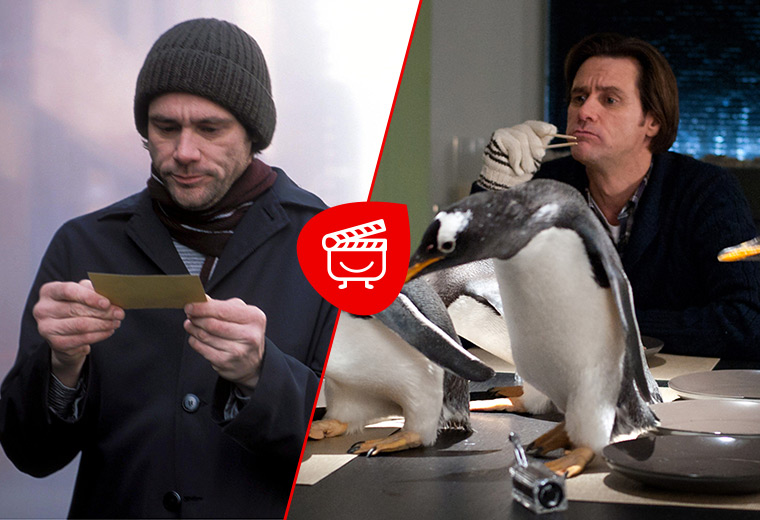 When you're blessed with as much comedic talent as Jim Carrey, it would literally be hard to keep in one box. He's done Farrelly juvenile, serious in Eternal Sunshine, but a whole slew of slightly skewed children's films have captured his manic energy for a younger audience: The Mask, Ace Ventura, The Grinch, Lemony Snicket, and who can forget (remember?) Mr Popper's Penguins. From SNL to CGI penguins. Coming soon though is a nod to an older, more serious looking Carrey is crime thriller, True Crimes.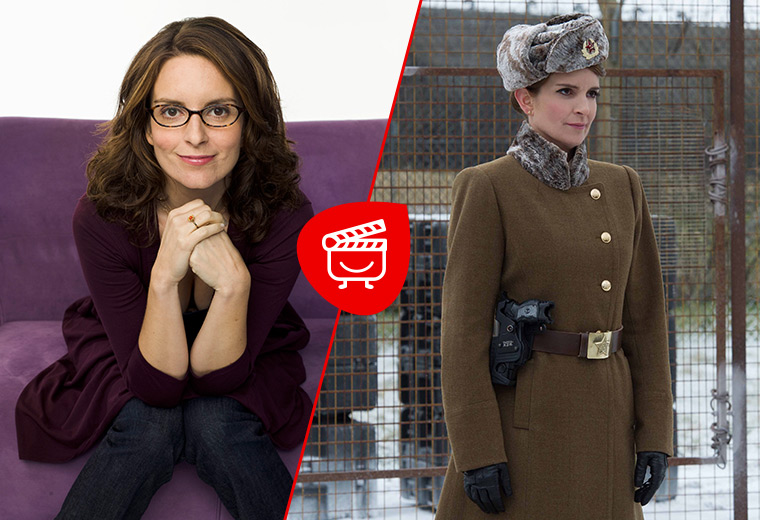 She's Feymous (!) for 30 Rock, and writing Mean Girls (two very awesome credits), as well as being part of the Saturday Night Live troupe, but again, does the formula of funny=must appeal to kids translate well? Her CV isn't chock full of movies for minors yet (Muppets Most Wanted, Megamind), but she has cut her vocal skills on Spongebob, Simpsons, Aqua Teen Hunger Force and Sesame Street on TV. We love her whether it's satire or goofiness, either way.
It can't just be a SNL thing right? Another alumni has who's been acting and yuk yukking since the 70's, Crystal has a hat full of legendary movies to his name, but his dalliances with less adult material stretches back to Animalympics in 1980, Princess Bride and more recently, Monsters Inc. and Cars.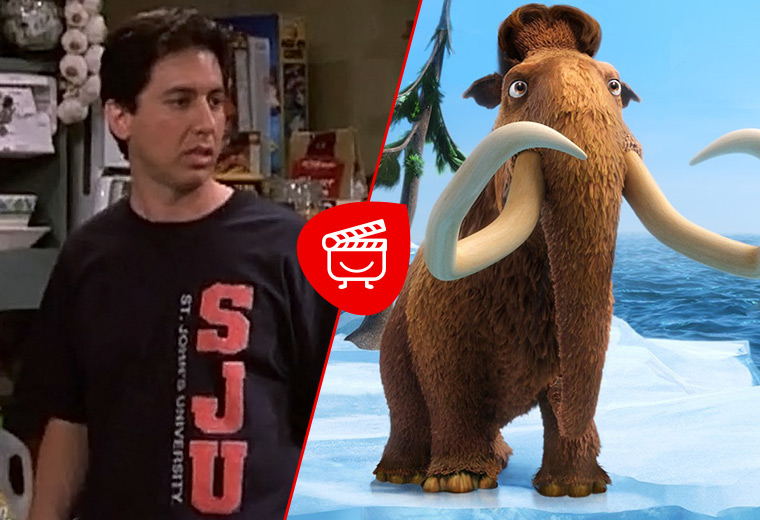 He deserves a special mention as the Ice Age series just keeps on…floating. Stand-up comedian, writer/star of Everybody Loves Raymond, his comedy chops were always well established, but his foray into animation landed him the gig of a lifetime. The Ice Age movies/TV shorts and episodes have kept him going for some time now, but he's now gone 'serious' (a thread here?) with his role in new Scorsese created 70's music drama, Vinyl.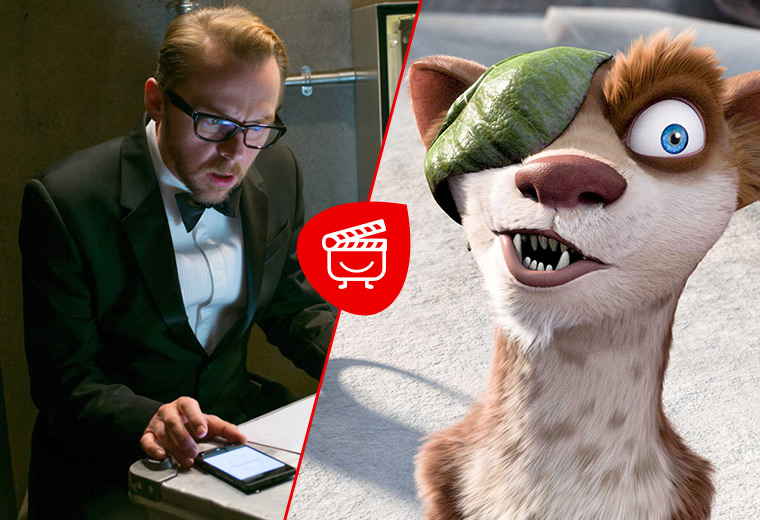 Right, let's stick a Brit in the mix. He's a comedy auteur. We all loved Spaced. He's done big-time franchise work, but may always be seen as a square Pegg in Hollywood's round hole. Maybe he needs the star role in a big animation franchise (Tim Allen, Ray Romano) to elevate him, but for now, he's been quietly beavering away, interspersing his CV with some children's movies such as The Boxtrolls, Tintin, Ice Age and Chronicles of Narnia, as well as some cult TV.
Kung Fu Panda 3 is released in UK cinemas on Friday 11th March