And that's not all, because Virgin Movies have all of the Ice Age films available right now on demand so you can catch up with our furry pals. Simply press Home on your Virgin Media remote, then On Demand > Movies and kiss your ice good bye!
With that in mind, we thought we'd stick our paws into our other favourite animal movies, perfect for when you're having a ruff day!
1. Babe (1995)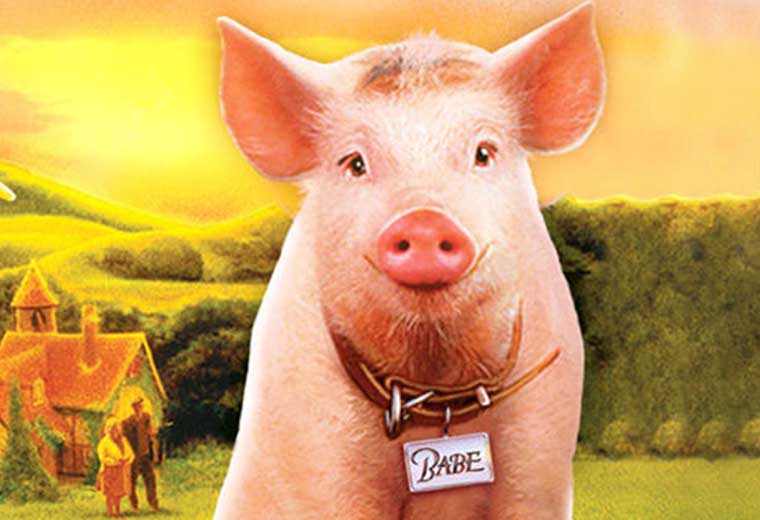 Produced by Mad Max: Fury Road's George Miller and adapted from Dick King-Smith's 1983 novel The Sheep-Pig, this delightful family film tells the story of Babe, a pig who dreams of becoming a sheepdog. A smash hit both in its native Australia and worldwide, the film was nominated for seven Academy Awards (including Best Picture), eventually winning Best Visual Effects for its seamless combination of live action and animatronic animals. A perennial family favourite, the film spawned both a 1998 sequel (Miller's Babe: Pig in the City) and, of course, it's very own catchphrase: "That'll do, Pig. That'll do."
2. The Incredible Journey (1963)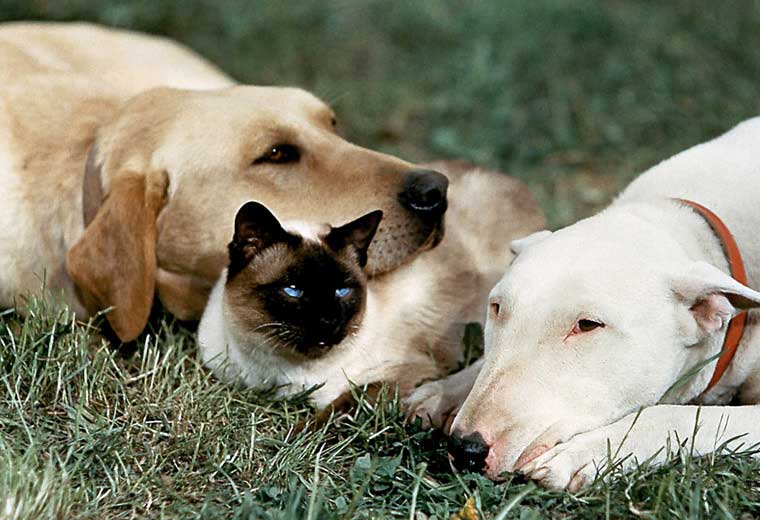 Based on the best-selling book by Sheila Burnford that was published just two years earlier, this live-action Walt Disney film follows the adventures of three pets, Luath the Labrador Retriever, Bodger the Bull Terrier, and Tao the Siamese cat, as they journey 250 miles through the Canadian wilderness to return to their home. Featuring a bear attack sequence (albeit a slightly less violent one) that predates The Revenant by 52 years, this is exciting and heart-warming in equal measure. Who says cats and dogs can't be friends? Side note: the 1993 remake had the animals voiced by Sally Field, Michael J Fox and Don Ameche.
3. Paddington (2014)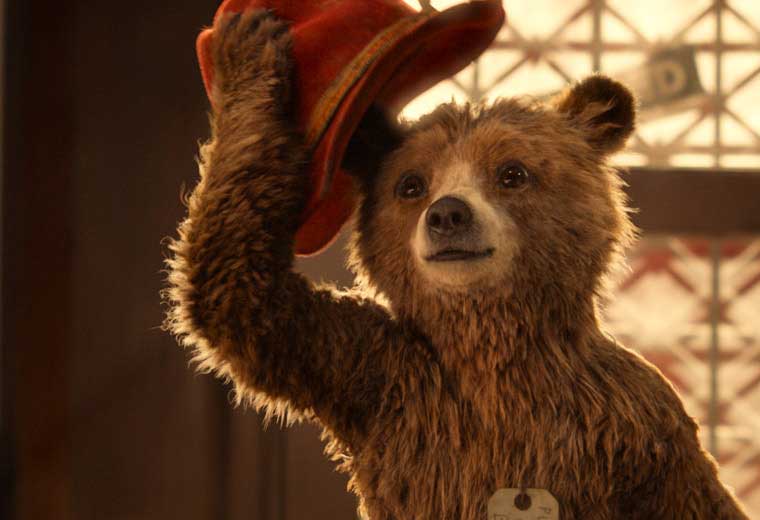 One of the surprise hits of 2014, this utterly delightful adaptation of Michael Bond's much-loved children's books sees young bear Paddington (voiced by Ben Whishaw) getting adopted by the Brown family (Hugh Bonneville, Sally Hawkins, Samuel Joslin and Madeleine Harris) and having a series of unfortunate accidents before falling foul of an evil taxidemist (Nicole Kidman going full Cruella) who vows to add him to her collection. Inventively directed by Paul King (who also wrote the warm-hearted script) and featuring both state-of-the-art special effects and pitch-perfect performances, this is an unmissable treat for children and adults alike. Bring on Paddington 2.
Find Paddington in Home > On Demand > Movies > Virgin Movies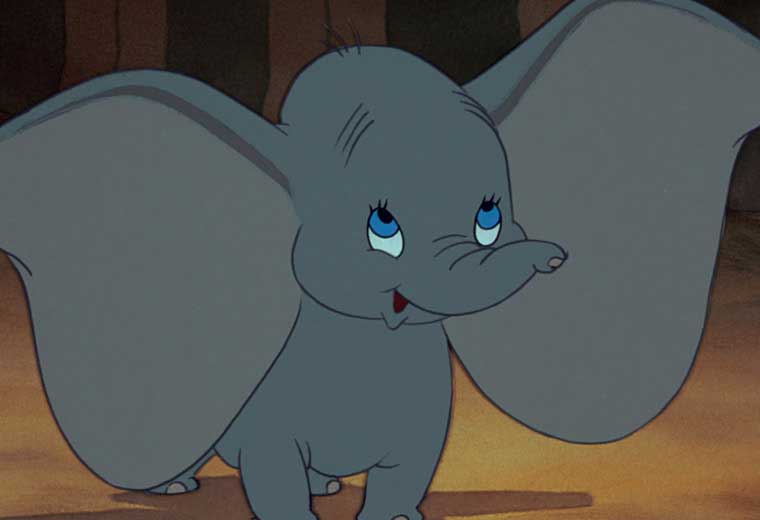 An unabashed Disney classic and one of the all-time great animal movies, this is a simply told story of Dumbo, a lonely elephant, shunned by the other elephants because of his enormous ears, who discovers he can fly thanks to his relationship with Jiminy Cricket-like mentor and protector Timothy Q. Mouse. Alongside its powerful message of friendship and acceptance, Dumbo is notable for one of Disney's most traumatising sequences (Dumbo's mother being declared insane and getting locked up) as well as the surreal and delightful "Pink Elephants on Parade" musical number that occurs when Dumbo and Timothy accidentally get drunk.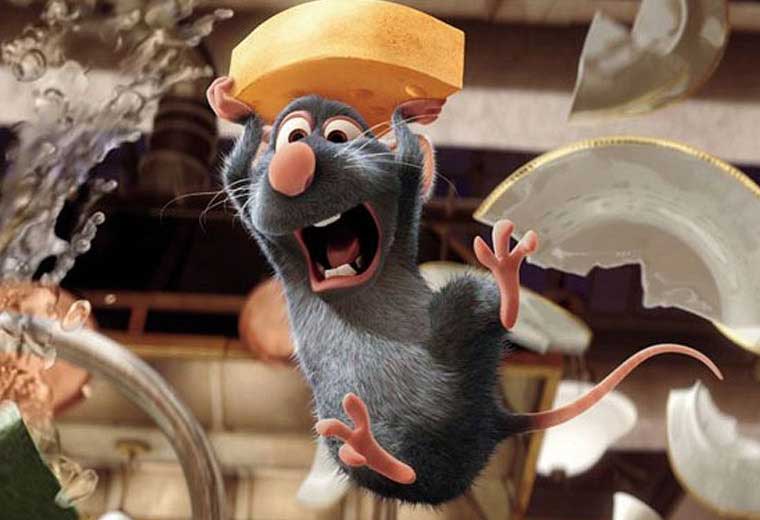 You have to hand it to Pixar – they must have faced an uphill struggle when first pitching the idea that a rat was going to be their next loveable animated character, but the results squeak for themselves in this tale of gifted Parisian rodent Remy (voiced by Patton Oswalt) who becomes a celebrated chef with the assistance of kitchen boy Linguini (Lou Romano). Writer-director Brad Bird's cleverly concocted script blends meaty themes with delicious dialogue, seasoning with brilliantly observed characters and stirring in a feast of verbal and visual gags, making this an irresistibly tasty treat.
6. Lassie Come Home (1943)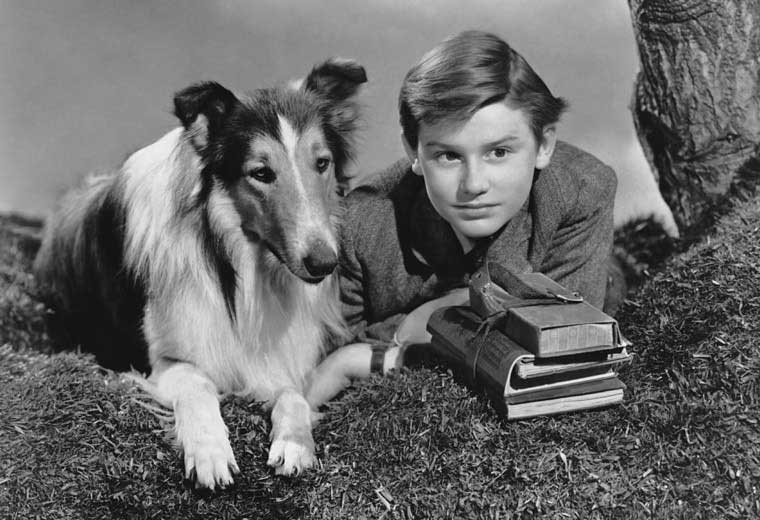 Perhaps the most famous canine star of all time, rough collie Lassie (actually played by a male dog named Pal) made her first appearance in this 1943 MGM movie, that was a huge box-office hit and spawned six further Lassie movies, as well as a long-running TV series and a more recent 2006 remake. One of the all-time great tear-jerkers, Lassie Come Home features the titular pooch making a perilous journey from Scotland to Yorkshire, back to his young owner Joe Carraclough (Roddy McDowall), after his family are forced to sell her to the Duke of Rudling (Nigel Bruce).
7. The Lion King (1994)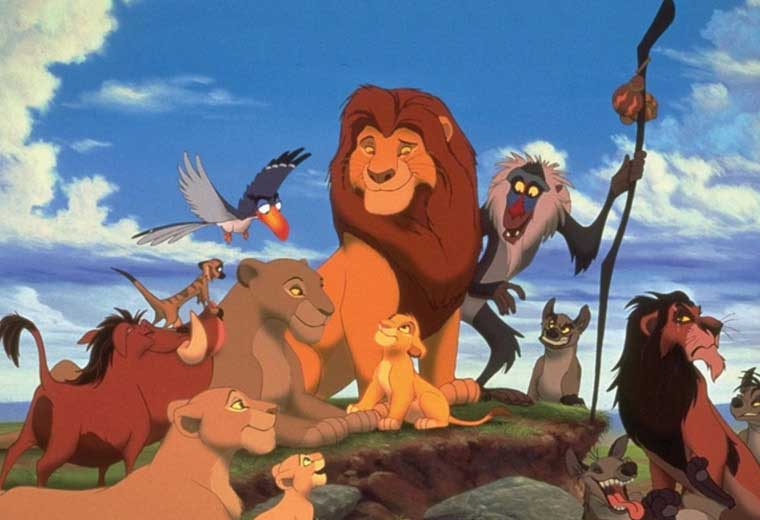 Released in 1994 (yes, you're old), Disney's beloved animated epic went on to become the highest-grossing hand-drawn animated film in history, earning a phenomenal $987 million worldwide and spawning a succession of sequels and spin-offs as well as a successful musical stage adaptation. Inspired by Shakespeare's Hamlet, the story sees young lion Simba (Matthew Broderick) fleeing into exile after being manipulated by his evil uncle Scar (a purr-fectly cast Jeremy Irons) into thinking he's responsible for the death of his father, Mufasa (James Earl Jones), before finally returning, as an adult, to claim his rightful place as head of the pride.
8. Fantastic Mr Fox (2009)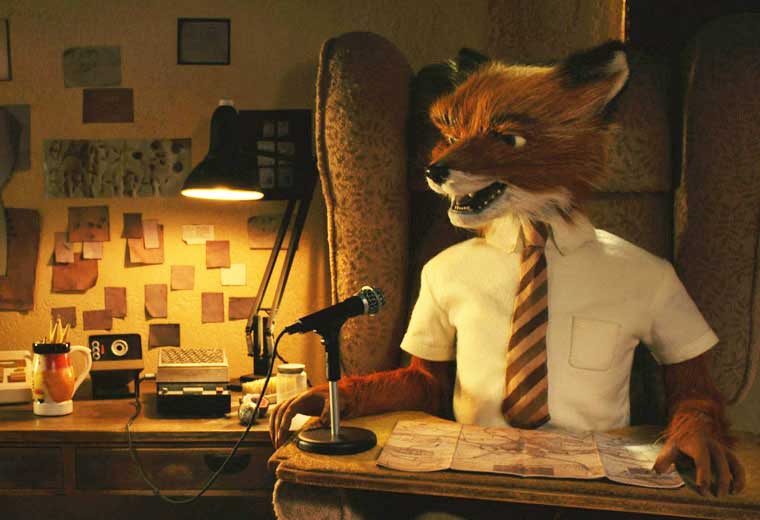 Based on the classic children's novel by Roald Dahl, Wes Anderson's Fantastic Mr Fox uses gorgeous stop-motion animation (complete with cotton wool smoke and crinkly paper water) to tell the tale of former thief Mr Fox (George Clooney), who tries to go straight for the sake of his wife (Meryl Streep), but finds himself drawn into a vicious battle with angry farmers Boggis, Bunce and Bean. Pleasingly reminiscent of 1970s children's TV shows, Anderson's charming script crackles with great dialogue and is packed with wonderful sight gags, such as the way the urbane creatures still messily devour their food like wild animals.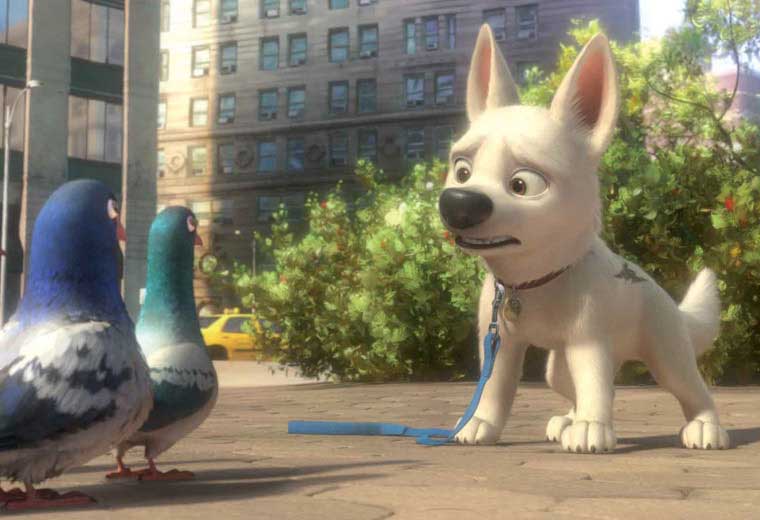 This original animated adventure from Disney stars John Travolta as Hollywood pooch Bolt, the star of his own crime-fighting super dog TV show, who, thanks to a Truman Show-style deception on the part of the producers, believes that his powers are real. When his owner and co-star Penny (Miley Cyrus) is kidnapped, Bolt sets out to rescue her and is forced to turn to abandoned housecat Mittens (Susie Essman) and his own star struck super fan, Rhino the hamster (Mark Walton) for help. Featuring well-drawn, likeable characters, this is a thoroughly enjoyable animated adventure enlivened by a witty script that caters to both adults and children alike.