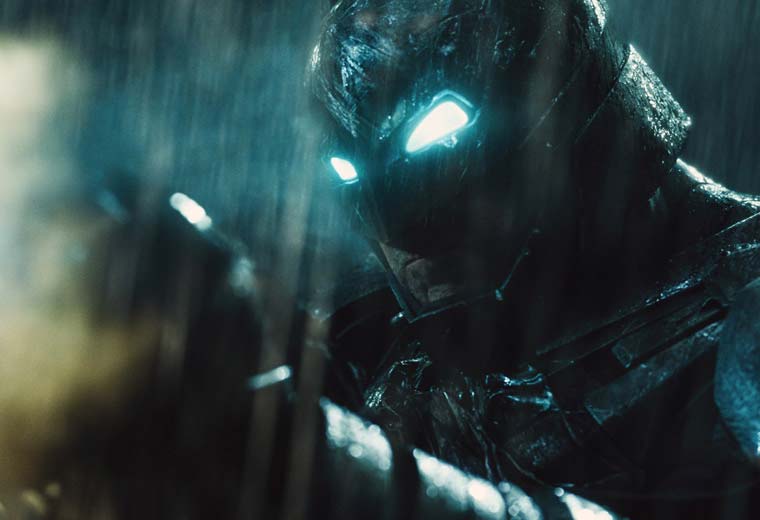 1. He's clever and inventive
Let's face it - Batman has brains. Lots. Not content with just building his own-super suit, he's also constantly inventing, from awesome-looking rides (Batmobile!) to clever weaponry. Yes, he makes all of our side projects look bad. And let's not forget that he also designed his high-tech lair himself, and that on top of it all, he's a skilled businessmen. But will his science and strategy be enough to defeat his opponent?
2. He's got insider knowledge
Batman was born and bred in Gotham city, and he knows it inside out, from its glamorous but corrupt elite, to its dark criminal underworld. Given that in Dawn Of Justice, Metropolis is right next to Gotham - just across the bay - it's probably safe to assume that he knows it pretty well too. Superman, on the other hand, is a newcomer from another planet. Will this play out to his disadvantage? Will Batman's superior knowledge of the battleground prove an asset? We're sitting in tight for the ride.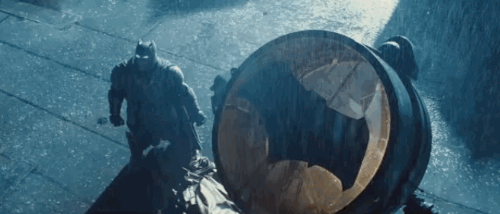 3. He has no fatal flaw
Batman is a human, self-made superhero. What makes him special are his smarts, his inventions, and let's be honest, his wealth of resources (think: massive business empire). As such, he has no fatal flaw - no Achilles heel that can be exploited willy-nilly by unscrupulous enemies. Superman, on the other hand, is vulnerable to kryptonite. The substance entirely neutralises his powers. Kryptonite hasn't featured in this Superman reboot yet - but will Bruce Wayne use his science smarts to discover its powers?
3 Reasons Superman Should Come Out on Top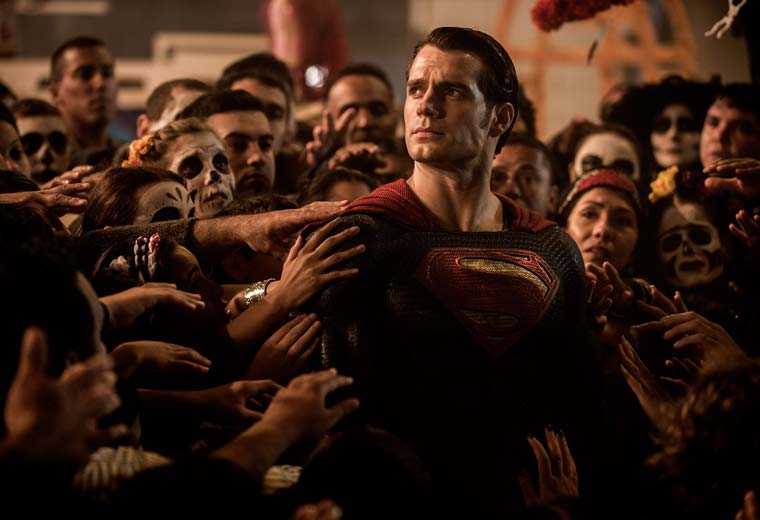 1. The Superpowers
This is a biggie. Superman can FLY. He has extraordinary strength, laser eyes, and can breathe underwater and in space. Batman can invent all the add-on weapons he wants, but his adversary has the inbuilt package. Does the Bat even stand a chance?
2. He's got less ego
We've seen so many superheroes flounder thanks to their over-inflated pride (we're looking right at you, Tony Stark). Clark Kent was raised as a normal child, on a Kansas farm estate by a modest couple. He's confident, but doesn't think too much of himself, and has an extraordinary sense of responsibility. Bruce Wayne, on the other hand, was born in wealth. His entourage constantly flatter him and his fortune - could this be enough to make him lose sight of what is important?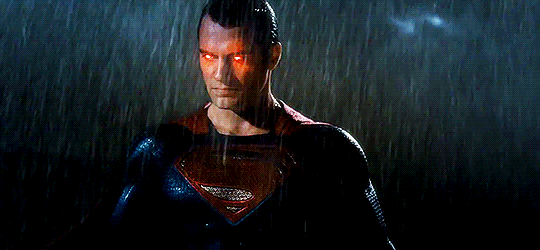 3. His second secret identity
A subtle one, perhaps, but Clark Kent's day gig as a journalist at the Daily Planet gives him a perfect opportunity to sneak around and ask questions incognito - a luxury not afforded to the all-recognisable Mr Wayne. In fact, Batman has to expend quite a bit of energy to look the part of a rich and irresponsible playboy. Will Superman's ability to investigate give him an edge?
Our take on the possible outcomes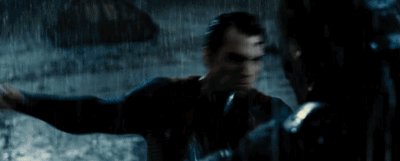 Winner: Superman
Superman is a likely victor. The superpowers definitely tip the scales in his favour - and let's not forget that his down-to-earth outlook (excuse the pun) will help him keep a clear head in the midst of a fight. (And well, he's the hero of Man of Steel, and this is the Man Of Steel sequel.)
Winner: Batman
The only way Batman can really win this is if he exploits kryptonite. But he may also have a chance with other super-allies on his side. Surprise us, Zack Synder!
OR
They both die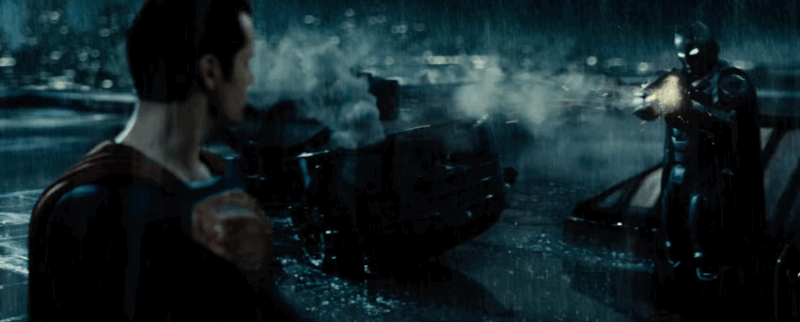 An edgy proposition, but with DC Comics building up its Extended Universe, we think it unlikely.
They team up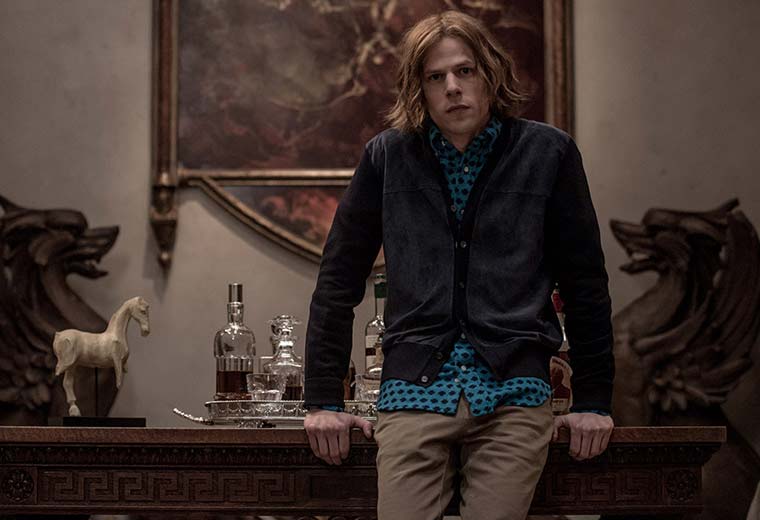 Could a film called Batman v Superman end with our two gentlemen on the same side? We suspect so (and here come the sequels), especially with Lex Luthor in the casting list. His scheming could just unite the two heroes against a greater foe.
Batman v Superman: Dawn Of Justice is released in UK cinemas on Friday 25th March