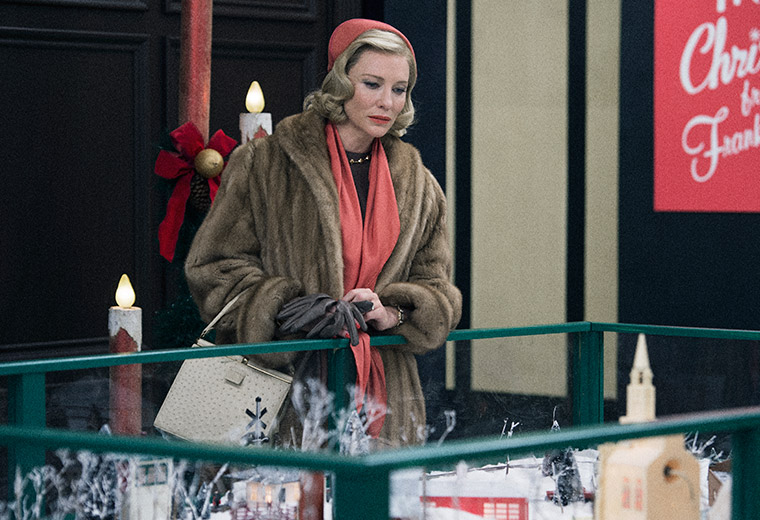 Costume legend Sandy Powell reunited with Cate for last year's acclaimed lesbian love story set in 50s New York. Gliding through the city in fitted suits, formal gloves and delicately perched hats, her character's style was essential to the story. 'Even the girdles and the underpinnings and the stockings and the heels affect the way you move, the way your body feels in the space,' said Blanchett of her wardrobe on Carol.
The Stepmother in Cinderella (2015)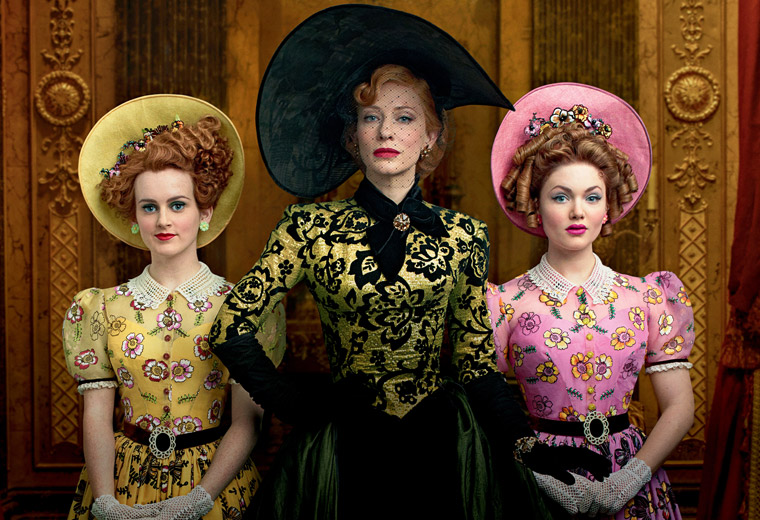 Cate's Stepmother was far from ugly – and once again in Sandy Powell creations, she was also extremely stylish, in an OTT kind of way – this woman certainly thought more was more when it came to accessories. Inspired by the 1940s, Powell said, 'I based her on people like Marlene Dietrich and Joan Crawford in the 1940s as if they were doing a 19th century period piece, and getting it all a little bit wrong.'
Elizabeth in Elizabeth (1998)
More fabulous 50s style for Cate, but this time it hailed from the 1550s. This Oscar-winner was an early indication that Cate would become a fashion icon. Alexandra Byrne's stunning costumes saw the young queen-to-be blossom in style as she grew in confidence and status, while reflecting her youth and vulnerability. The costumes in 2007's follow up Elizabeth: The Golden Age had an even more regal quality.
Jasmine in Blue Jasmine (2013)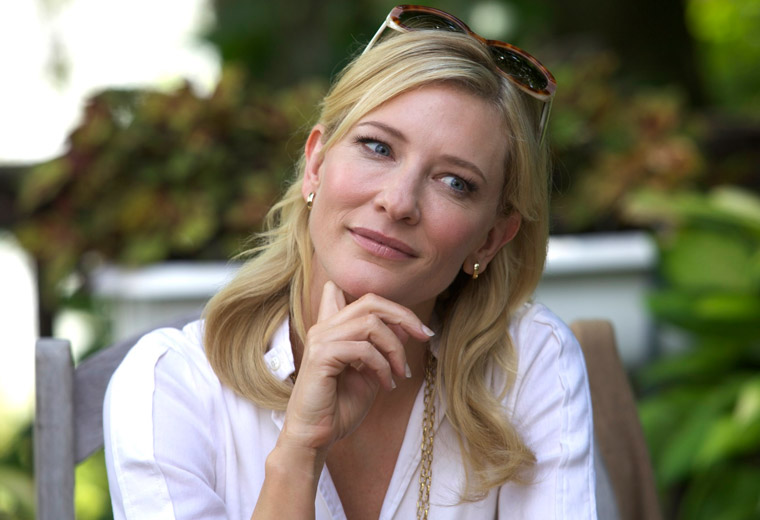 With her custom made Chanel jackets, Hermes bags and Carolina Herrera couture, Jasmine (an Oscar-winning Blanchett) dripped wealth, even after she fell from grace and into the modest apartment of her sister (Sally Hawkins). Costume designer Suzy Benzinger was working on a small budget for Woody Allen's film, but the love for Cate and her director meant designers were happy to help with loans – and the results are mouth-wateringly enviable.
Galadriel in The Lord Of The Rings films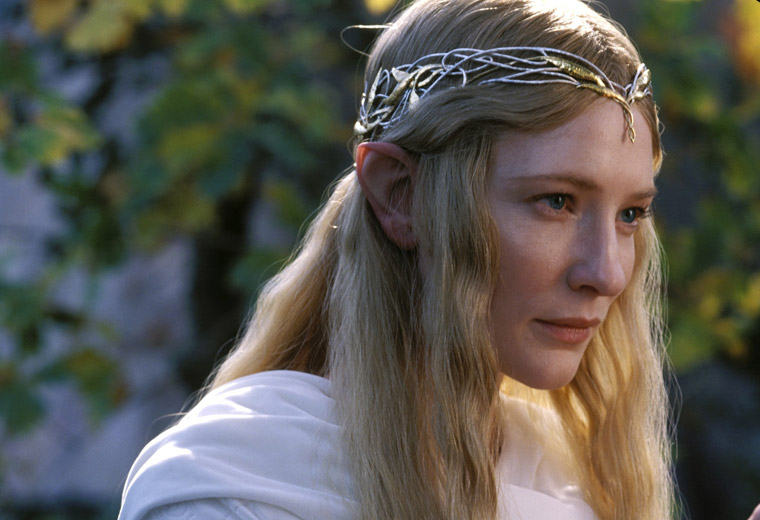 Granted, you might not choose to wear this get up to the local on a Friday night, but Blanchett looked so amazing in Galadriel's medieval gown, we're betting it's inspired a few wedding dresses (just checked – yes, loads). This look made the most of Blanchett's ethereal appearance, accentuating her natural poise and elegance with its paneled chiffon dresses and regal embroidered cloaks. It's far from Blanchett's personal style, but she works it.
Katharine Hepburn in The Aviator (2004)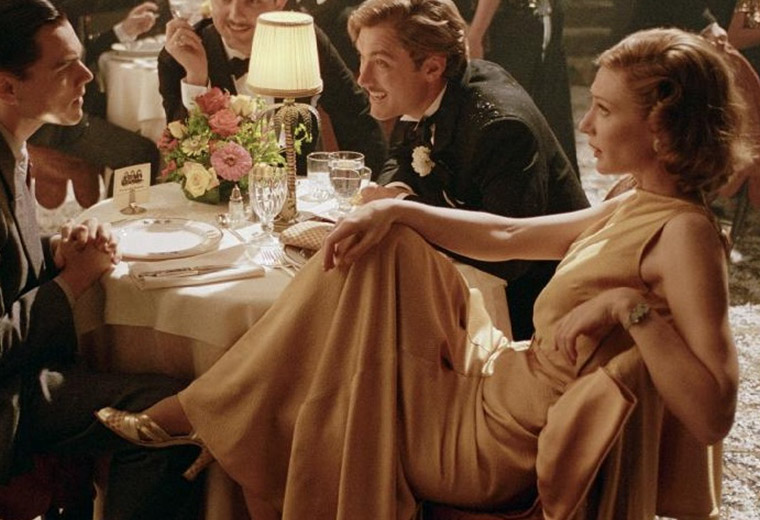 Who better to portray the famously stylish movie icon than Blanchett? Hepburn was girlfriend to Howard Hughes (Leonardo DiCaprio) and her boyish style was perfectly embodied by Cate in the Martin Scorsese film. This was her first collaboration with Sandy Powell, who clad her in high-waisted baggy trousers, loose-fitting blouses and show-stopping formal gowns. Cate rocked every look and captured Hepburn's mannerisms beautifully, bagging her first Academy Award, for Best Supporting Actress.
Charlotte Gray in Charlotte Gray (2001)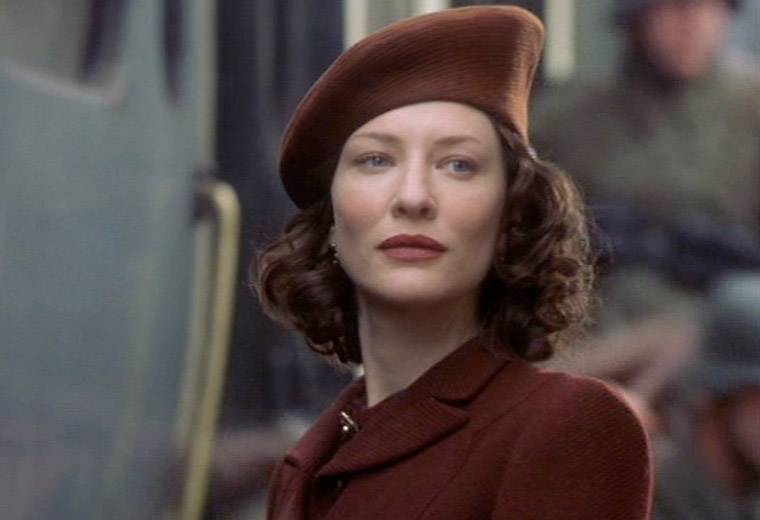 Blanchett played a Scottish woman sent to France as an undercover resistance fighter during WWII – and guess what? She was a very stylish undercover resistance fighter. Think fitted jackets over perfectly pleated skirts and headwear that accentuated those cheekbones just so. Janty Yates was the costume designer we have to thank for this one – and it is well worth checking out the film itself if you haven't already.
Lola in The Man Who Cried (2000)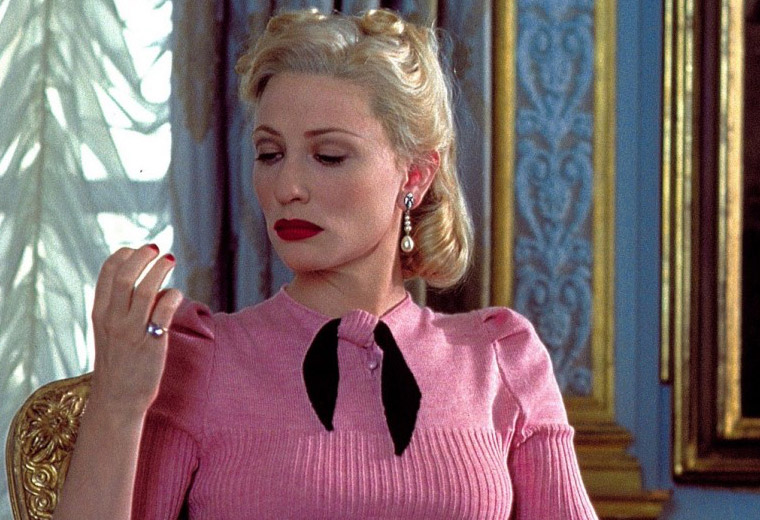 Here's a different look for Cate, but it's a great one. In Sally Potter's decade-spanning drama, Cate played a Russian dancer who shared a Parisian apartment with heroine Fegele (Christina Ricci). Lola's style wasn't as understated as many of Cate's subsequent characters, but she looked drop-dead gorgeous dripping with diamante in fitted pastel tops and pussy-bow ties. Costume designer Lindy Hemming had fun with this one.