Your favourite chilled out entertainer is back. Twelve years ago, David Brent (Ricky Gervais) was a regional manager for a mid-level paper merchants. This summer, you'll be able to see him on the big screen as he chases fame and fortune, and below we've got the posters and a first-look picture from David Brent: Life on The Road. Go get the guitar…
The official blurb for the film tells us,
"Now working as a rep selling cleaning (and ladies personal hygiene) products up and down the country, Brent hasn't given up his dream of becoming a rock star - or more specifically, singer/songwriter for fledgling rock band 'Foregone Conclusion'. As he assembles a group of mercenary session musicians, a talented sidekick for street cred and an overpriced yet underwhelmed tour manager, he embarks upon a self-financed UK tour coming to a venue near every major city near you."
TOO MUCH EXCITE.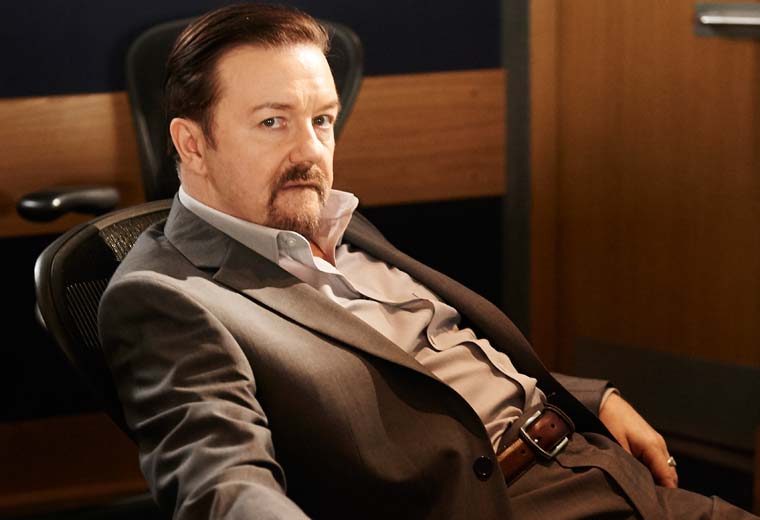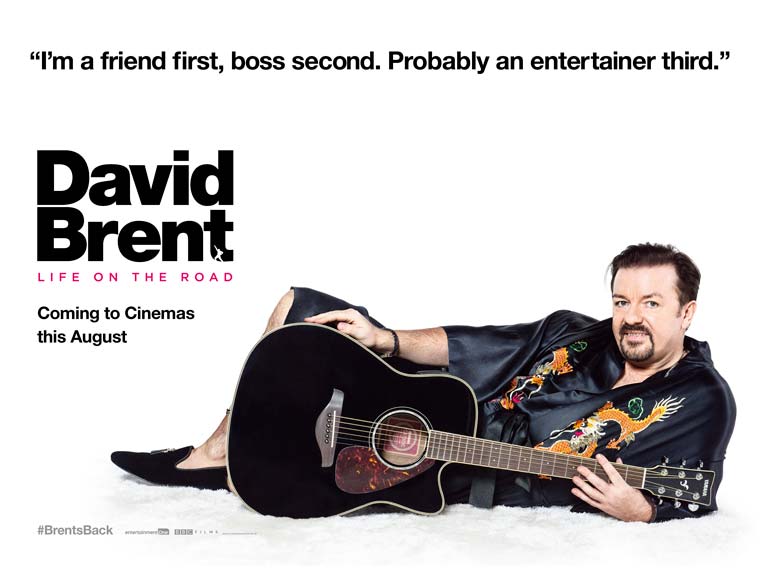 DAVID BRENT: LIFE ON THE ROAD will be released in cinemas on 19 August.