Today we are slumming it in the stalls, but actually our seats have an amazing view: we're at the end of the back row by door 6 so slap bang in the middle for a perfect view of both film and orchestra. Seating is quite comfortable, staff are friendly and there's a buzz in the building from the mixed crowd: they're mostly 30 and 40 something couples though there's a large group of pensioners near us who are raring to go. Steven Spielberg's action-adventure first came 35 years ago in 1981, so I guess these ladies and gents fell for Indy's charms in their 30s: after all, these movies weren't just for kids.
Led by conductor Ludwig Wicki, the 21st Century Symphony Orchestra – who specialize in movie soundtracks – launch into John Williams' score as the screen shows Harrison Ford in his very first appearance as Indiana Jones, the intrepid archaeologist who acquires ancient artifacts for the British at considerable personal risk.
This film's opening scenes set up the contrast between Indy's two personas: we first meet the dashing raider with his trademark fedora hat, carefully relieving tombs of their priceless possessions, giving traitors the slip (so long, Alfred Molina) and squaring up to old enemies (hello, Paul Freeman). Here, he's accompanied by the rousing 'Indy's Theme,' an upbeat, optimistic, energetic melody that promises excitement, bravery and adventure. On the flipside, we next see Dr Jones in the quiet surroundings of the university: he's a stammering professor and a bespectacled geek who seems completely unaware of the effect he has on the assembled women. It's a funny scene and I giggle even more when reminded of last year's Peep Show episode, in which Mark unwisely decided to try out the famous 'Love You' eyelid moment.
" 'Indy's Theme,' [is] an upbeat, optimistic, energetic melody that promises excitement, bravery and adventure"
Then it's back to the dashing adventurer as Indy grabs his whip and heads off to Nepal the stand-out scene in which he reunites with Marion (Karen Allen) before the pair get into a series of scrapes while trying to track down the legendary Ark before the Nazis get to it.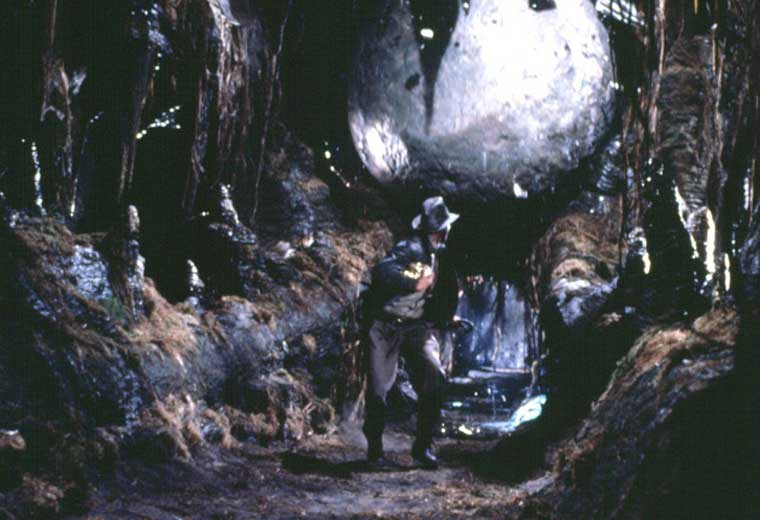 I recall my mixed feelings about Marion as a character: on the one hand she's a feisty hard-drinking heroine; on the other she's constantly waiting to be rescued by Indy. She's also dressed up in a series of girly outfits by men, and it's hinted that she had her first dalliance with Indy when she was underage (filmmakers wouldn't get away with that now). Marion does have her own ditty, however: Marion's Theme is a delicate, sweeping piece that's most noticeable in the romantic scene between her and Indy on the boat - you can hear it again in the end title sequence.
"Any feeling of impending doom is quickly dispensed with by a jaunty trumpet or a soaring violin"
The orchestra does a terrific job: the large string section bow furiously in the action pieces, always complimenting the film rather than distracting from it (the English subtitles on screen are actually more distracting). I notice how much levity is brought to certain fight scenes, such as the one with Marion and Indy in the marketplace with the monkey: the comical score makes it feel much less threatening. Williams – who was Oscar nominated for this - certainly contributed to making Raiders a fun, accessible, family-friendly film with a sense of positivity: any feeling of impending doom is quickly dispensed with by a jaunty trumpet or a soaring violin.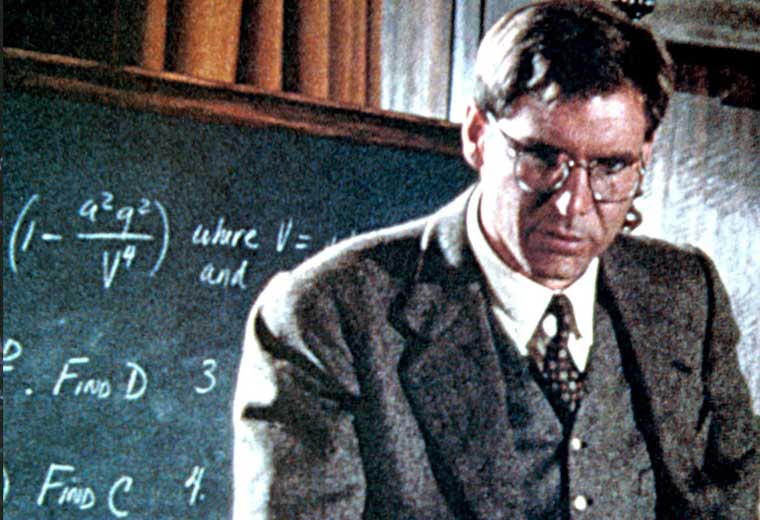 Talking of doom, my preference is still for the film's sequel, Indiana Jones And The Temple Of Doom – but watching a young Harrison Ford quip his way out of trouble in Raiders still has many pleasures, and watching it with an orchestra really does add a frisson and a sense of occasion. And with Gladiator, Independence Day, Jurassic Park and Aliens Live all coming up, the Royal Albert Hall certainly hasn't seen the last of me yet.