It opens in Chicago, where the faction system (separating residents into personality types) has finally broken down and the warmongering leader Jeanine (Kate Winslet) has been dispensed with. Newly bloodthirsty Evelyn (Naomi Watts) – who is also Four's mother – is helping to dish out punishment on Jeanine's followers as crowds of angry rebels bay for blood in stylishly lit utilitarian warehouses. Former Amity leader Johanna Reyes (Octavia Spencer) has also lost the love and looks set to lock horns with Evelyn.
Things could get interesting were these two women followed closely, but instead the narrative follows Tris, Four and Christina (Zoe Kravitz) on an escape mission with a contrite Caleb (Ansel Elgort) and an unrepentant Peter (Miles Teller, once again the only comic relief). They end up in a sanitised city run by David (Jeff Daniels), who tells Tris how special she is and gives the others the cold shoulder. Cue jealousies and fall outs, along with plenty of backstory about the past of Chicago and its factions.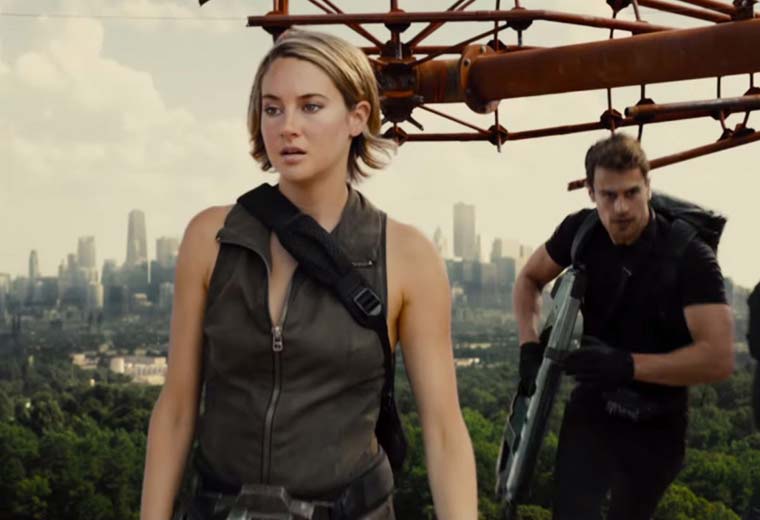 Stylistically there's plenty to enjoy: the sleek new uniforms recall sci-fi classics like Logan's Run, while David's crew have impressive flying craft, invisible force fields and apparently interior designers at their disposal. The continuity still isn't great, though there's a bit more attention to detail: Tris and her chums have finally acquired modest backpacks in which to keep their essentials, after travelling miraculously light in the last couple of films.
Performances are fine, though Woodley is given less to do in this film. She has a couple of decent action scenes and some touchy-feely moments with James, but emotionally she's mainly limited to looking faintly dubious about everything (as well she might). Dialogue errs on the obvious side and – apart from Teller's few one-liners – it takes itself deadly seriously.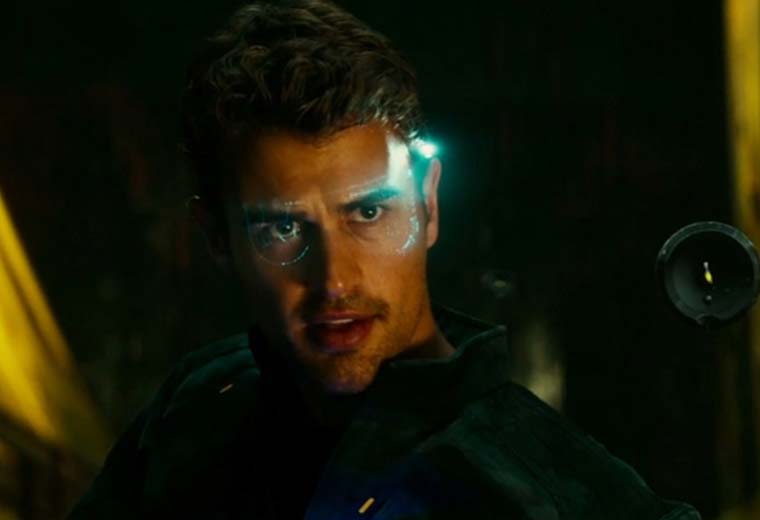 The biggest problem remains the plot, which has undergone a few tweaks from page to screen to no apparent benefit. It drifts from one overlong, unenthusiastic conversation to another, with long swathes of sitting or walking around the devastated wasteland outside Chicago. The odd burst of action works – Four gets to play the hero in one memorable scene – but one feels the loss of Winslet as Watts is woefully underused and Daniels smirks and smarms his way through a largely uninteresting role. There's promise in the strained mother-son relationship between Four and his mother, but it's squandered by silly plot points and the invention of an orange gas that has the potential to pump out of city landmarks to make people forget everything they know.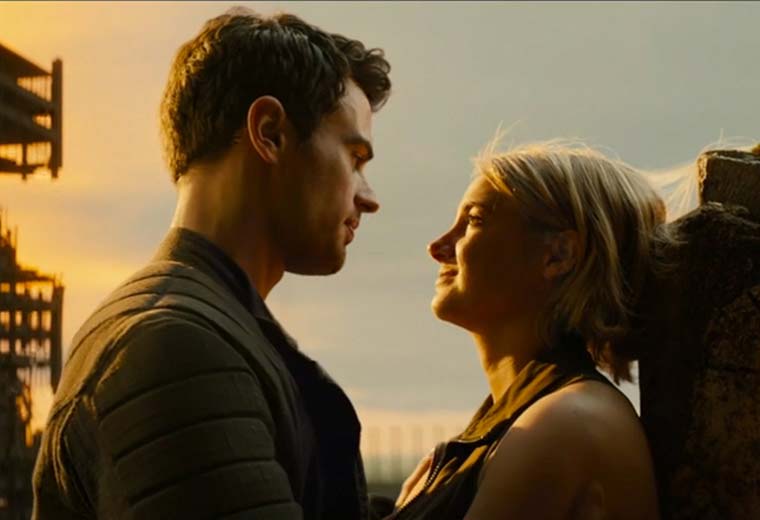 It's possible that Allegiant will have a similar effect on all but diehard fans: it isn't painful, but it is so inconsequential that it's likely to be wiped from your mind as soon as you leave the cinema.
It isn't painful, but it is so inconsequential that it's likely to be wiped from your mind as soon as you leave the cinema
Still, perhaps that will be a bonus when it comes to the final installment, The Divergent Series: Ascendant, which will come to cinemas next year and will be in the care of a new director, Lee Toland Krieger. Given that he helmed the quirky Sundance hit Celeste and Jesse Forever, perhaps he will bring some much-needed humour to the last in the series.
The Divergent Series: Allegiant is in UK cinemas from Thursday 10th March.