At least we got to see the real Johnny though; how long has it been since you saw Johnny Depp looking like Johnny Depp in a film? In Black Mass, available now on Virgin Movies, if his name was not on the marquee, then you may not have guessed it was him playing the main character. Yet each time he transforms himself, the audience seems to win, so we picked out our favourite faces of Johnny Depp:
1. Edward Scissorhands (1990)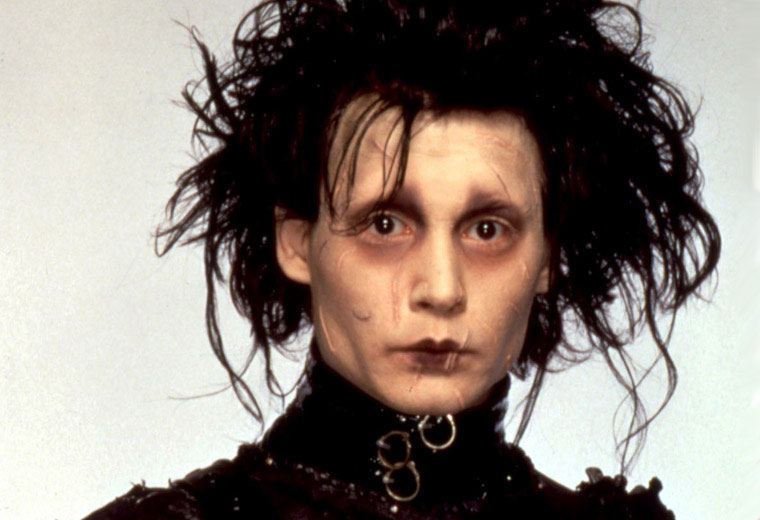 Ultimately, this is the film that turned Johnny into a film star, Scissorhands down. Depp was had already earned heartthrob status in the TV series 21 Jump Street when the world was introduced to his versatile talent through this Tim Burton classic. The strung out hair, the paleness, the scars and the zippers were all part of one of the most beloved characters the actor has ever taken on. And this film was also responsible for giving us one the greatest celebrity romances of the '90s commemorated in a "Winona Forever" tattoo - which has since been altered into "Wino Forever" but who cares?
2. Alice In Wonderland (2010)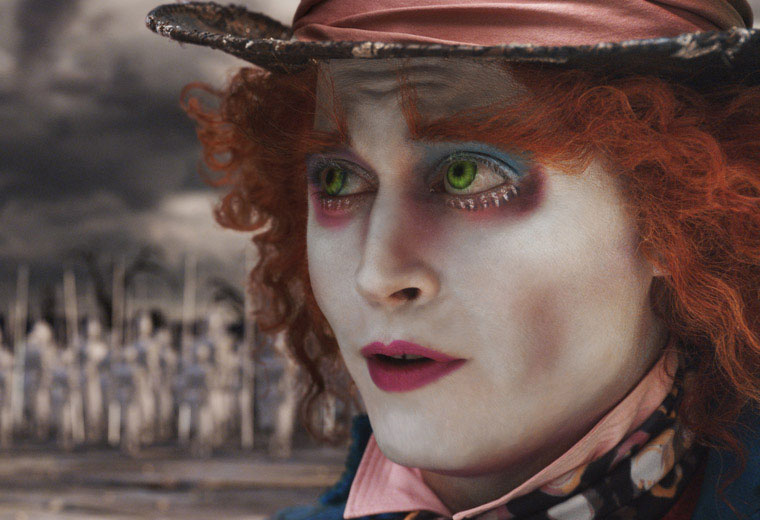 Every time Depp collaborates with Burton, characters with an unpredictable twist of the bizarre come to life. This list could easily end up as the magic duo's entire filmography. With their version of the Mad Hatter, they manage to stretch the eccentricities of an already peculiar character even farther, in this retelling of one of the greatest literary tales ever printed. Technicoloured, somewhat melancholic though with serious dance moves, the team responsible for this particular transformation seemed eager to take us on an psychedelic trip. And we are grateful.
Alice Through The Looking Glass is available now on Virgin Movies. Find it in On Demand > Movies
3. Before Night Falls (2000)
Depp's choice to take part in this biographical drama depicting openly gay novelist Reinaldo Arenas, was a clear sign of the shape the actor's career would carve. His small but poignant role saw him go from Lieutenant Victor to Bon Bon, the cross dressing tease of the prison yard. The audience watched in awe as Depp presented us with his metamorphosis into a devastating and seductive woman. The combination of a feather boa with facial hair never looked better.
4. The Lone Ranger (2013)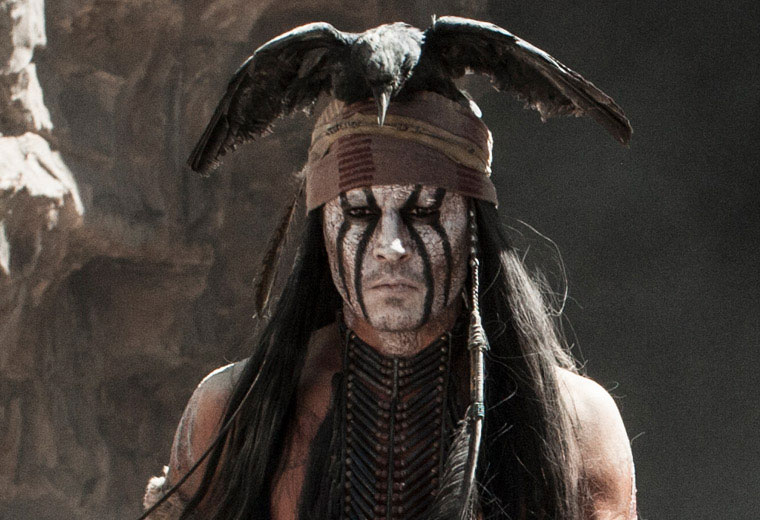 Depp's Native American heritage played an instrumental role in his choice of taking on this particular part. Even though the film turned out to be a flop at the box-office, Depp's portrayal of Tonto was yet another example of the lengths the actor was willing to go to in order to capture the essence of a character. Interestingly, his look was said to be inspired by a painting by artist Kirby Sattler, which bred some protests, as the artist is not a Native American himself. Nevertheless, the illustriousness of Depp's Tonto is undeniable.
5. Funny or Die Presents: Donald Trump's The Art of the Deal (2016)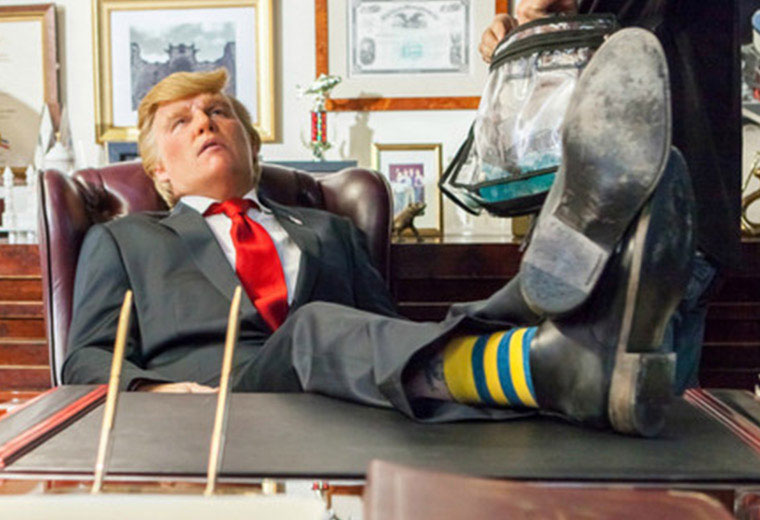 In the wake of 2016's US presidential race, Depp teamed up with Funny or Die to create this delicious satire of candidate Donald Trump. It is rumoured that the actor brought in his own team of experts in order to achieve this uncanny and hilarious depiction of the man who may become the next US president. The accuracy of the hairstyle alone deserves a standing ovation in this viral success.
6. Charlie and the Chocolate Factory (2005)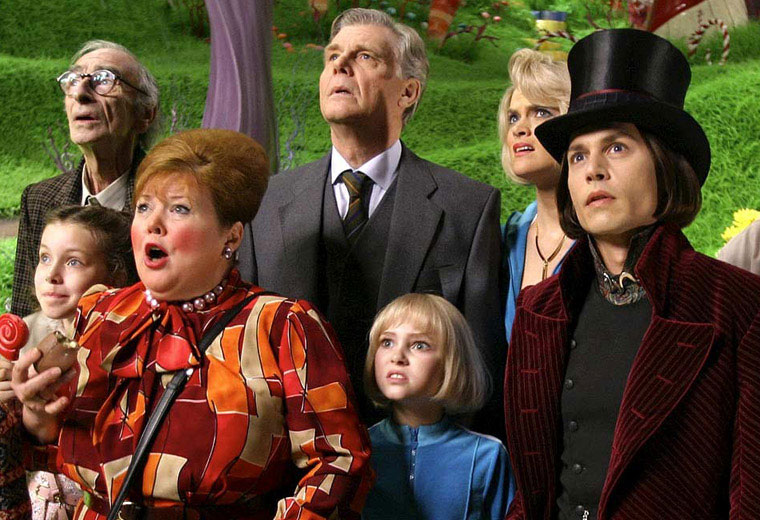 Yet another Burton collaboration... Depp's Willy Wonka was a brave choice considering the classic standing Gene Wilder's take on the character holds in pop culture. Though Depp was aided in separating his own incarnation by the bells and whistles of wardrobe and makeup, the true credit goes to the subtly maniacal tone he was able to create with his voice. With this, some controversy did occur when critics and audiences began to draw comparisons between Depp's Willy Wonka and Michael Jackson. Depp vehemently denied in the press that the music icon was a source of inspiration, but once this can was opened it became difficult for people not to become distracted by their perceived similarities. Any bets that Wilder was tickled pink by all this?