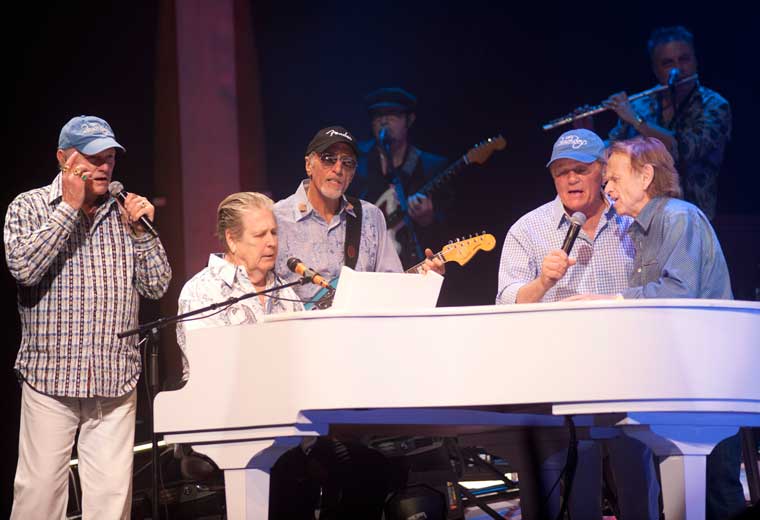 It's possible to be charitable about all this. Leading creative light Brian Wilson, overwhelmed by mental health issues, had faded from the scene during the 80s, so someone had to take care of business – and that someone was the much-maligned Mike Love. Unfortunately, following the death of Carl Wilson, Al Jardine didn't see things that way and went on tour with his own Beach Boys. Cue legal shenanigans.
Hatchets were buried in time for 2013's reunion tour, which found the revitalised Brian back with Love and the other surviving Boys, but straight after the tour ended, Love announced he was carrying on with his own Beach Boys package without Brian, Jardine, David Marks etc. After all, he owns that name now. God only knows why they can't just sort it out.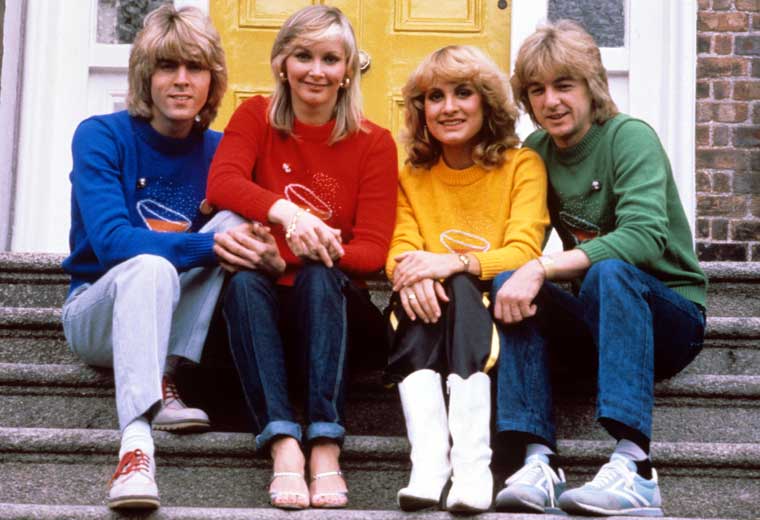 This is a weird one, a clash where there are no real winners. We all know the classic Eurovision-winning line-up of Cheryl Baker, Jay Aston, Bobby G and Mike Nolan. Once the hits started to dry up, Baker and Aston left (replaced by a succession of female singers), then Nolan jumped ship in 1996 and things got really strange.
Nolan was replaced by former Dollar singer David Van Day, but when he and G fell out, Van Day went and formed his own Bucks Fizz with Nolan, Lianna Lea and Sally Jacks. G – possibly entirely bewildered by the whole state of affairs – won the ensuing court case and still owns the rights to the name, but now Nolan, Aston and Baker are gallivanting around as The Original Bucks Fizz. Confused? You're not alone.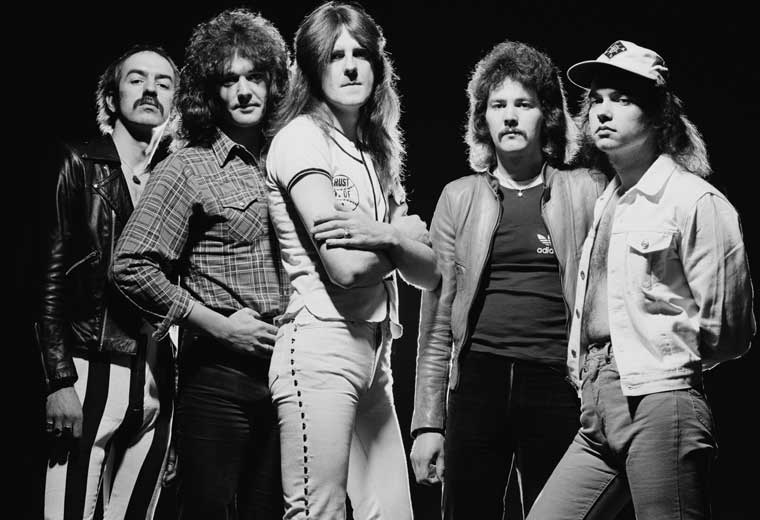 Bassist Steve Dawson and guitarist Graham Oliver had been sacked by the New Wave of British Heavy Metal band in 1986 and 1996 respectively, but took it upon themselves to register the Saxon name in 1999. This rather displeased frontman Biff Byford who managed to wrest back the name in 2003. The two renegades ended up calling their band the completely un-catchy Oliver/Dawson Saxon and sank into history.
Where to start? Where to finish? The legal story here is that, six years after she left the band, Mutya Buena managed to gain control of the Sugababes name in 2011, but she could only use it on stationery and – who knows? – balloons or something.

The band still masquerading as Sugababes had no original members by this point and were going nowhere fast, but founder 'Babes Buena, Keisha Buchanan and Siobhan Donaghy could only call themselves Mutya Keisha Siobhan when they started recording together again in 2012. Now they can't buy a hit (or even follow up debut single Flatline, for that matter) and it's another tawdry end to the whole saga.
The moral? Never split up.