I don't get it. I thought Suffragette had Oscar-bait written all over it?
Yes, prior to release, the film certainly seemed to have a lot going for it, including social relevance, prestige credentials (a BIFA award-winning director, a screenplay from previous BAFTA nominee Abi Morgan), a gift of a lead role for Carey Mulligan (bound to be lots of tearful suffering in a Suffragette movie, after all) and even the promising presence of nineteen-time nominee Meryl Streep (whose name is practically synonymous with the Oscars at this point) playing Emmeline Pankhurst.
So what went wrong? Surely Meryl was already making space in her trophy cabinet?
In Streep's case, that's easy to answer. Not only was her cameo surprisingly brief (especially given her prominence in the publicity materials), but many felt it was a caricatured performance that seemed to belong to a different film.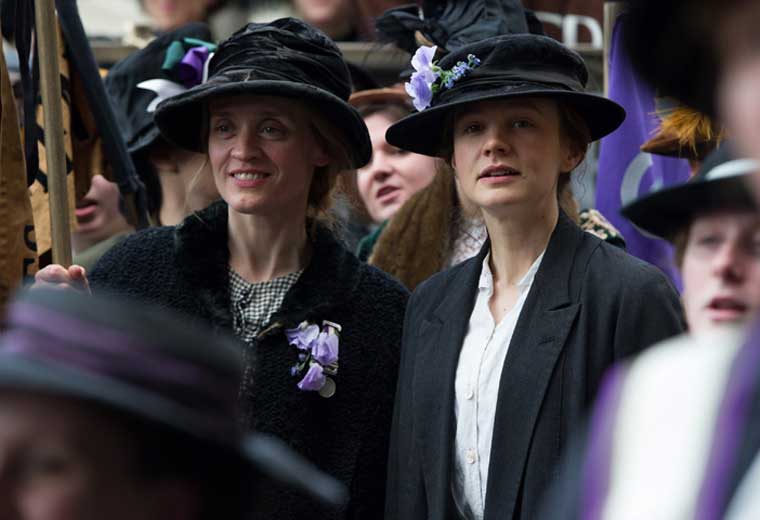 Were the critics to blame then? Those scoundrels...
On the surface, you'd have to say no. The film currently holds healthy scores of 73% and 67% respectively on review aggregate sites Rotten Tomatoes and Metacritic. However, that doesn't quite tell the whole story, as Variety's Guy Lodge points out:
"I think [Suffragette] never recovered from its largely tepid critical response: reviews from major outlets were polite at best and it featured in very few year-end Top 10 lists or critics' award selections. While we speak of films being "critic-proof" in the commercial sphere, the perception of acclaim still makes a difference for Oscar / BAFTA contenders: it's what encourages voters to pick out that screener from their large pile of unwatched films and give it a shot. Suffragette was advertised as being worthy rather than wonderful: not an impression that would motivate time-pressed voters to watch it."
Hmmm. Plenty of worthy-rather-than-wonderful films win Oscars though (looking at you, Crash). Did it get a decent awards push?
Comparatively speaking, no. Here's what Guardian columnist and seasoned Oscars-watcher Charles Gant has to say about it:
"In the US, the film hasn't had a big impact, and was never one of the top titles vying for Oscar nominations. Focus may have spent on an awards campaign, but I think they quickly realised their efforts were better focused on The Danish Girl. In the UK, you might have thought BAFTA would throw it some love. But, again, I think that The Danish Girl occupies the slot that Suffragette might have earned, and to some degree also Brooklyn."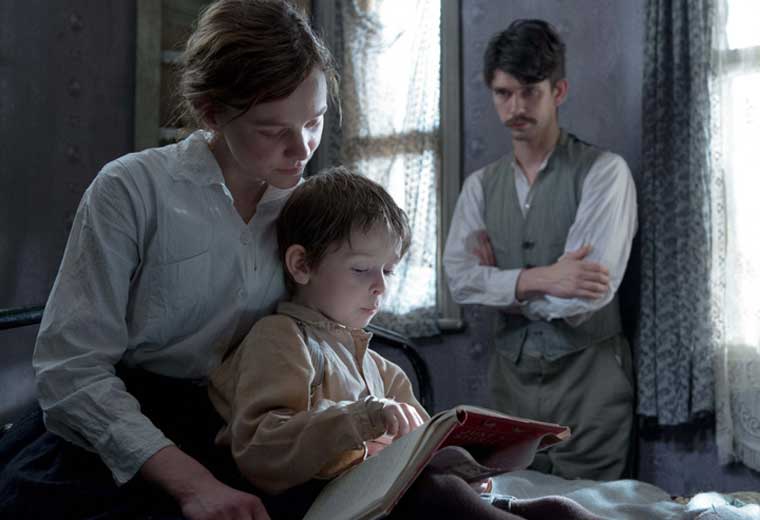 Is there money involved? I bet there's money involved. There's always money involved...
That's actually a fair point. There may well be financial considerations behind that decision, at least according to an Anonymous Industry Insider we shall simply refer to as Mister X:
"Pathé haven't had a great track record of awards success in recent years, and they don't chase it massively - by the time the awards come about it may not add much money for a film like Suffragette to be a contender."
What about male-skewing Academy voters? Can we blame them? It's the bloody patriarchy again, isn't it? Oh, the irony, etc.
In the case of the Academy, it may indeed be the patriarchy. They're really not having a good year, what with the whole #OscarsSoWhite thing and they seem to have gone heavy on the old testosterone this year, what with films like The Revenant and Mad Max: Fury Road both getting nominated for Best Picture. However, that's less true of BAFTA, suggesting that the film failed to strike a chord across the board, regardless of gender-based preferences. Much as it pains us to let them off, we are officially absolving the patriarchy in this instance.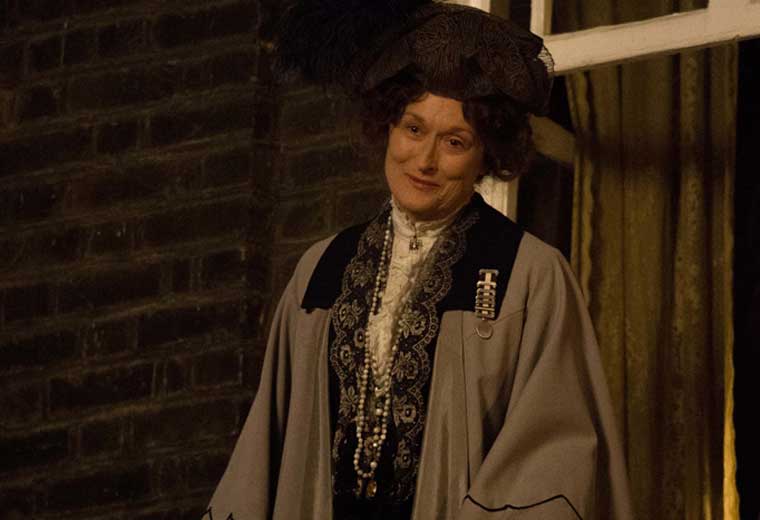 What about that nice Carey Mulligan? She's great, isn't she? Why was she left out?
Whilst Mulligan's performance was solid, it never quite broke into Oscar-bait territory and may have been slightly compromised by her wobbly Cock-er-ney accent. The Guardian's Charles Gant has a more generous view, pointing out that "Mulligan was also in Far From The Madding Crowd and her vote might have split." However, it's worth pointing out that the Best Actress field was extremely competitive this year, with the likes of Emily Blunt, Maggie Smith and Charlotte Rampling all failing to secure nominations despite heavy awards buzz. So at least Mulligan is in good company.