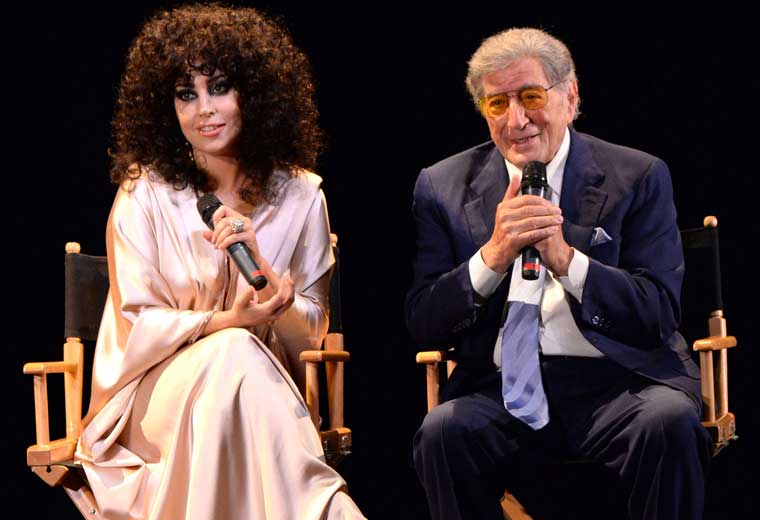 Modern jazz festivals invariably stretch the 'jazz' idea when booking headliners – Elton John? James Blunt? – but Lady Gaga is now safe ground. Pop's answer to Marilyn Manson made her oddest manoeuvre yet in 2014 by teaming with legendary crooner Tony Bennett, for their Cheek To Cheek album and shows. Old-pro Tony wasn't fazed: in 2011 he'd worked on Amy Winehouse's final recording. Tricky session, that.
Manic Street Preachers and Traci Lords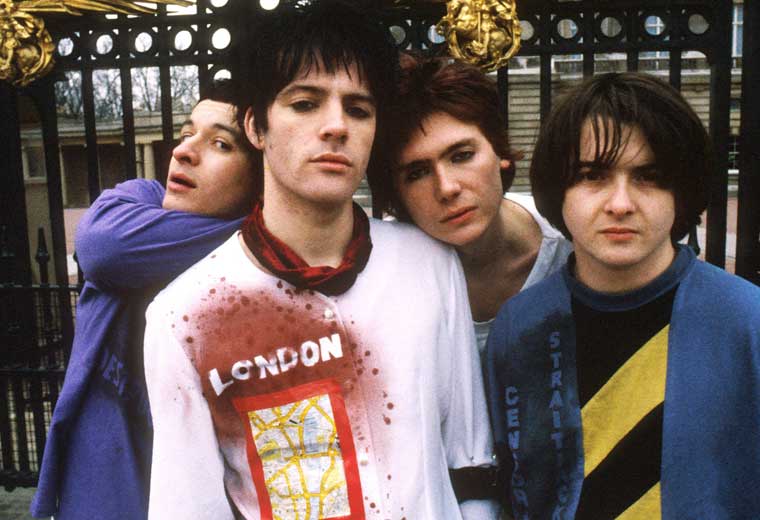 Currently appearing alongside Gareth Bale and the boys, having recorded Wales' Euro 16 anthem, the Manics can also boast songs with Kylie Minogue, Shirley Bassey and, way back in 1992, former teen porn queen Traci Lords. "Used! Used! Used, by men!" thundered the chorus to Little Baby Nothing, one of many Manics lyrics it feels seriously weird chanting along with at a festival.
David Bowie and Bing Crosby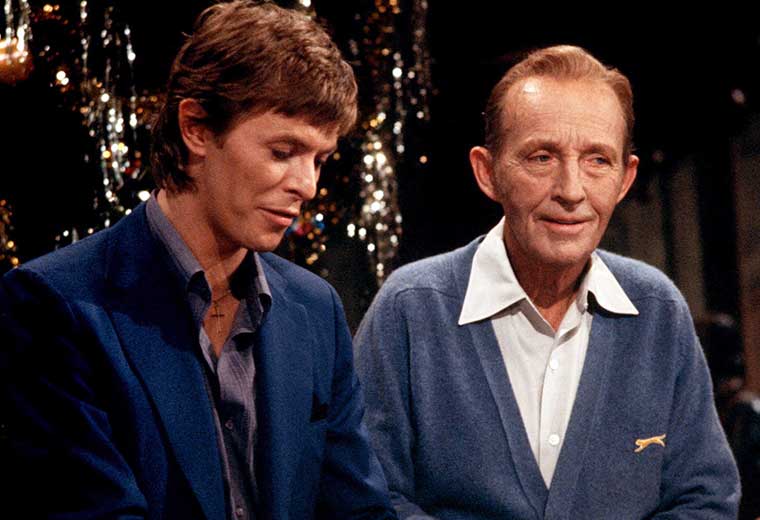 This combo mightn't seem so odd now – Bowie went on to introduce animated weepy The Snowman in 1982 – but the cosy Christmas duet occurred in 1977, as Dave began his avant-garde Berlin period. His mum loved Bing, you see, but he wasn't keen on Little Drummer Boy, so Bing sang that while Bowie harmonised with the specially-written Peace On Earth. A mash-up was born. Speaking of which…
Kylie Minogue and Nick Cave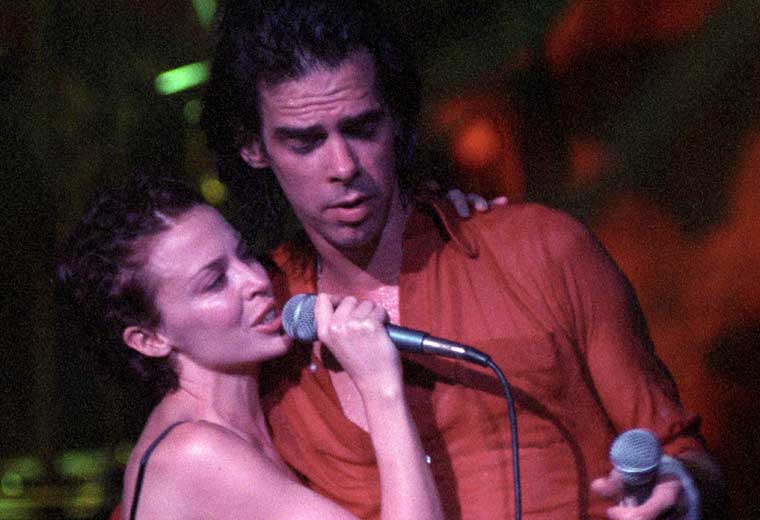 Kylie almost rivals Bowie for career reinventions – quantity-wise, anyway. Her coolest was Underground Club Kylie, performing mash-up classic Can't Get Blue Monday Out Of My Head at the 2002 BRITs (but where were New Order?), closely followed by Goth Rock Kylie. Gloom king Nick Cave enticed his compatriot aboard the Murder Ballads album in 1996, and into a moat for the Where The Wild Roses Grow video. Murky scenes.
Coldplay and Rihanna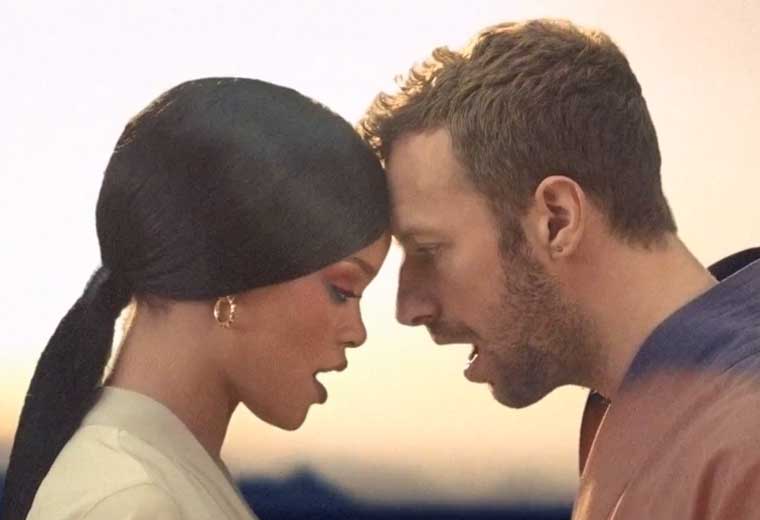 Coldplay also worked with Minogue (it's the law) but their Rihanna collaboration raised intriguing Bieber/Manson-like questions: notably, what on earth did they talk about between studio takes? Label stuff probably, as they're all now under Universal's, um, umbrella. Chris Martin wrote Princess Of China for her, but his bandmates liked the song so they recorded it together. Nice. Martin wrote one for Beyoncé too. Her response? "Awful!" Oof.
Miley Cyrus and The Flaming Lips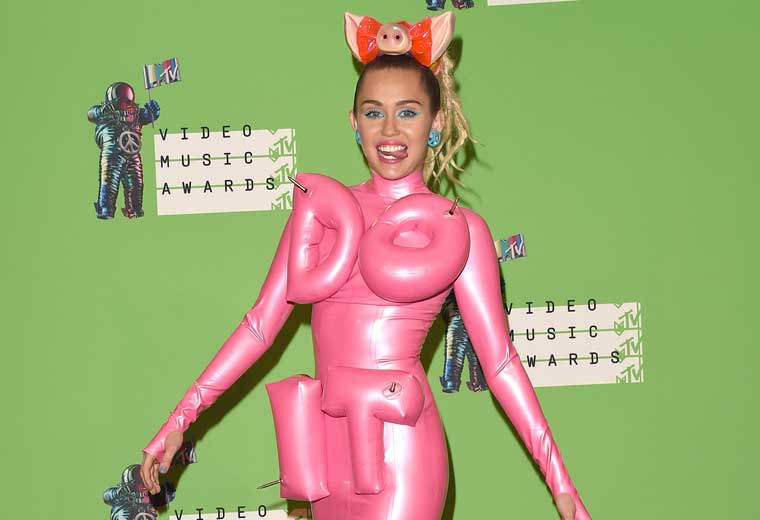 After contentiously twerking Robin Thicke at the 2013 Video Music Awards, Cyrus made an even wilder VMA return in 2015, announcing a surprise album, Dead Petz, with psych-rockers The Flaming Lips as frontman Wayne Coyne fired confetti from her, er, undercarriage. Miley enjoyed their subsequent tour so much that her wedding will be "like a Flaming Lips concert," she reckons, with Coyne officiating. Blurred Lines for first dance? Doubtful.
Animal Collective and Vashti Bunyan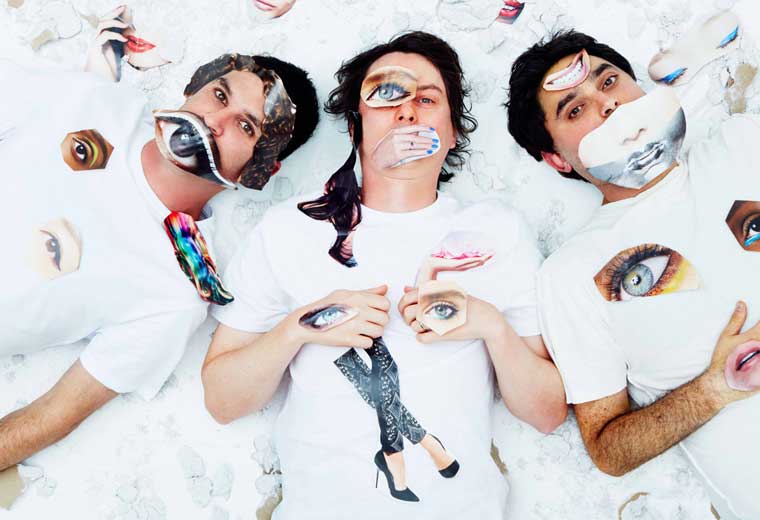 Sometimes an unlikely link-up can be life-changing. Folk singer Vashti Bunyan released one belatedly-acclaimed album in 1970, Just Another Diamond Day, then disappeared. Until 2005, that is, when folktronica wizard Four Tet introduced her to acclaimed Brooklyn experimentalists Animal Collective, who coaxed a cautious Bunyan back to the studio. Their collaborative Project Hummer EP launched an unlikely, and enduring, comeback, 35 years on. Diamond geezers.
REM and KRS-One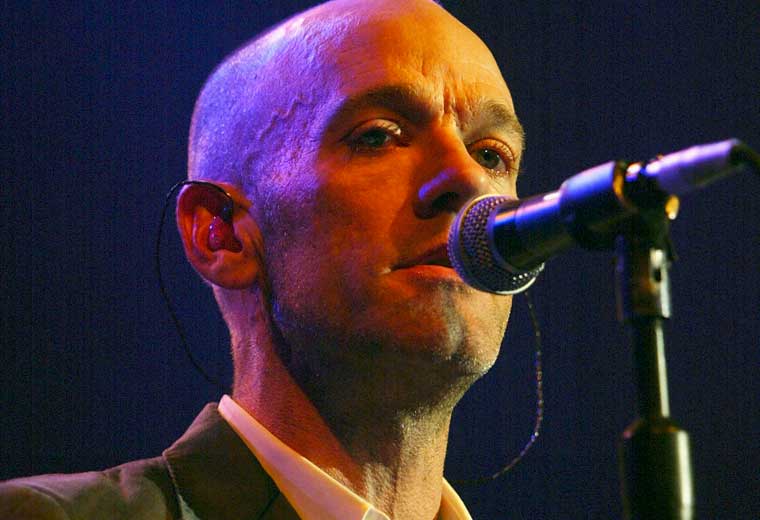 This track is ironically-titled, given that it probably caused meltdowns at some of America's notoriously genre-segregated radio stations. Run-D.M.C. and Aerosmith had already walked that way but Radio Song was a radical pop departure for the Georgia alt-rockers, who introduced an influential MC to new listeners via KRS-One's guest rap. Did genre-bending hurt REM's career? Nah, they became the world's biggest band, for a bit.
Elton John and Young Thug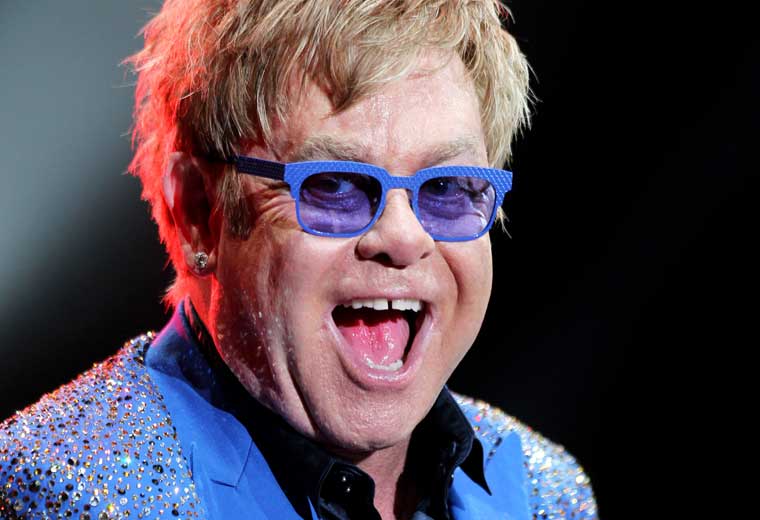 Now piano pop's elder statesman, Sir Elton really stirs the musical stew. He's recently been working with Clean Bandit, appears on the Red Hot Chili Peppers' new record… but Young Thug was somewhat unexpected. The 69-year-old digs the dapper Atlanta rapper, apparently, and sent an instrumental of Rocket Man for Thug to rap over. Let's hope they tour together too; Elton gets free bus travel, after all.
Queen and Adam Lambert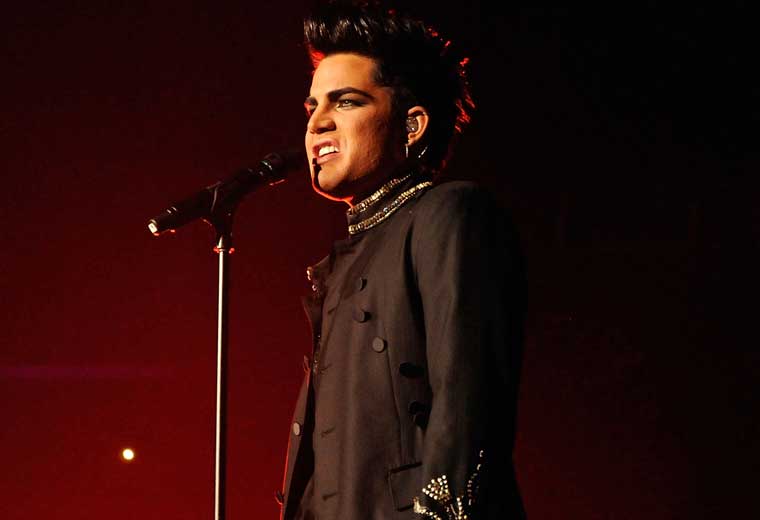 If recent rumours about Axl Rose fronting AC/DC caused horrors, imagine the furore when Freddie Mercury's latest successor emerged in 2011. Lambert was American Idol runner-up in 2009, Queen appeared on an episode, and a curious collaboration took shape. Talk of boycotts abounded, but the flamboyant singer proved more Freddie-friendly than Queen's previous guest vocalist, blues singer Paul Rodgers, who presumably was hired chiefly for the catchy acronym – QPR.