7. Star Wars: Episode II: Attack of the Clones (2002)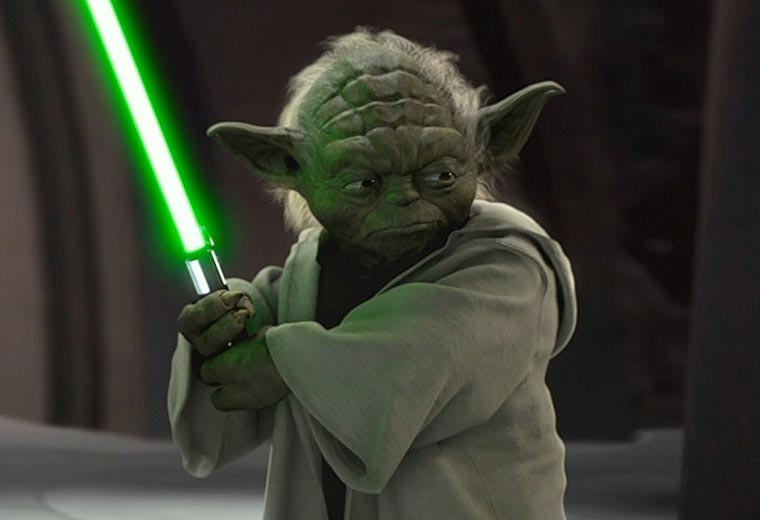 Debate will continue to rage until the end of time as to whether Attack of the Clones or The Phantom Menace is the least-favourite Star Wars film ever made, but poorly-conceived CGI sets and THAT romantic sub-plot overall makes Clones smell worse than the inside of a Tauntaun. And that's not even taking into consideration Anakin's speech about sand. However, we do get to see Yoda unleash his lightsaber, so it's not all bad.
6. Star Wars: Episode I: The Phantom Menace (1999)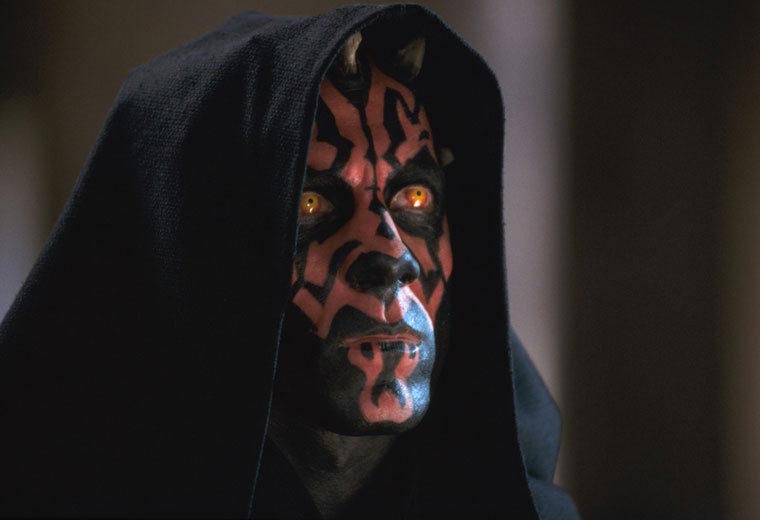 The type of disappointment that came after the release of the first Star Wars film in 16 years was so crushing, it should have it's own name. We waited all that time and all we got was some fluff about trade routes, hardly the most exciting thing about a saga that spawned space wizards and intergalactic bounty hunters. And what did we do to have Jar Jar Binks inflicted upon us? The character was so unpopular, even Force Awakens director JJ Abram's considered putting his bones in the desert in Episode VII. Meesa thinking that would have been a good idea.
5. Star Wars: Episode III: Revenge of the Sith (2005)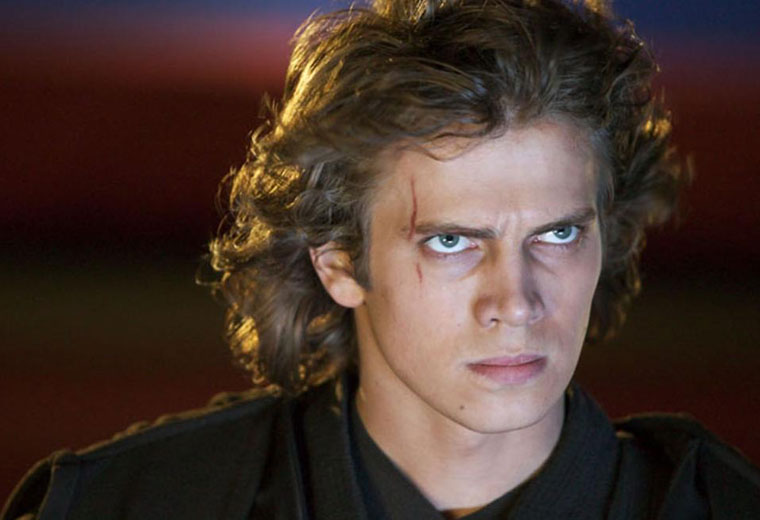 Maybe we're being unfair to the prequels, but to give it it's credit, Sith is the one with all the good stuff: Anakin succumbing to the Dark Side, the clear out of the Jedi and a pretty sweet lightsaber duel between Yoda and Palpatine. However, this is undone by some dodgy dialogue ("Hold me, Ani. Hold me like you did by the lake in Naboo") and the reveal of Darth Vader, made inadvertently funny by his camp "Nooooo" and his stumble as he gets used to his new platform shoes.
4. Star Wars: Episode VI: Return of the Jedi (1983)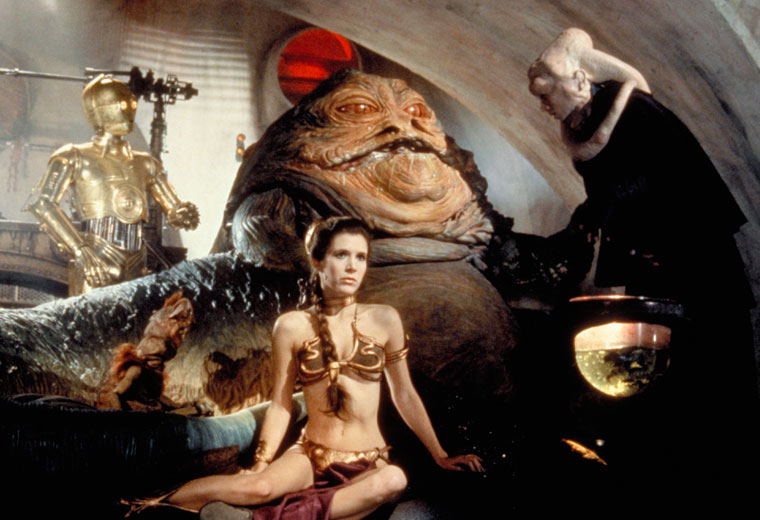 How do you follow up THAT cliffhanger? By bringing in, an epic Rebel assault on the Empire, a thrilling speeder race through the forest moon of Endor and err, Princess Leia in a gold bikini. But because she got to show what a badass she is by getting one over Jabba The Hutt. And what about an entire Empire being brought to its knees by teddy bears with ropes and pulleys in the shape of the Ewoks? Amazing.
3. Star Wars: Episode IV: A New Hope (1977)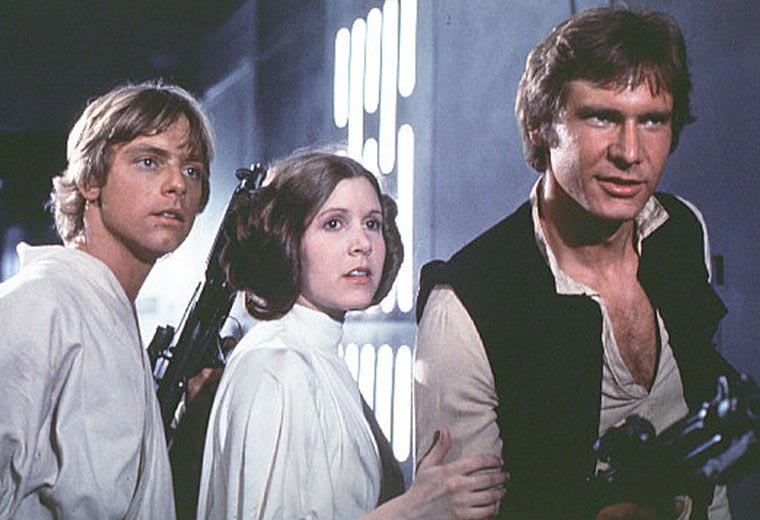 The original, but in our eyes not quite the best of the lot. What was the world like before Luke, Han, Leia and C-3PO came along? Who cares? Way back when, George Lucas introduced us to the space opera that changed all of our lives for the better. Should a formerly great director now be criticised for his latter day sins? Not if that person came up with the "walking carpet" that is Chewbacca. Woooarrrggghh!
2. Star Wars: The Force Awakens (2015)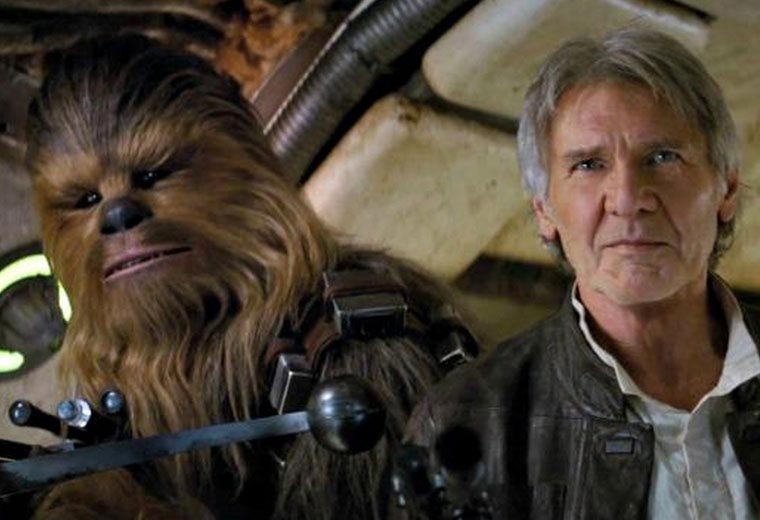 "There's been an awakening. Have you felt it?" Well last year over a gadillion of us did, propelling JJ Abram's entry to the Star Wars stable to the top of box office records. There's just so much to like: new villain Kylo Ren, Rey, Finn, Poe, getting the old gang back together and BB-8, the little bulbous droid who rolled into all of our hearts. Thumbs up to you, little guy!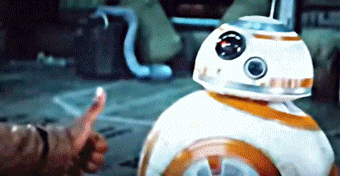 1. Star Wars Episode V: The Empire Strikes Back (1980)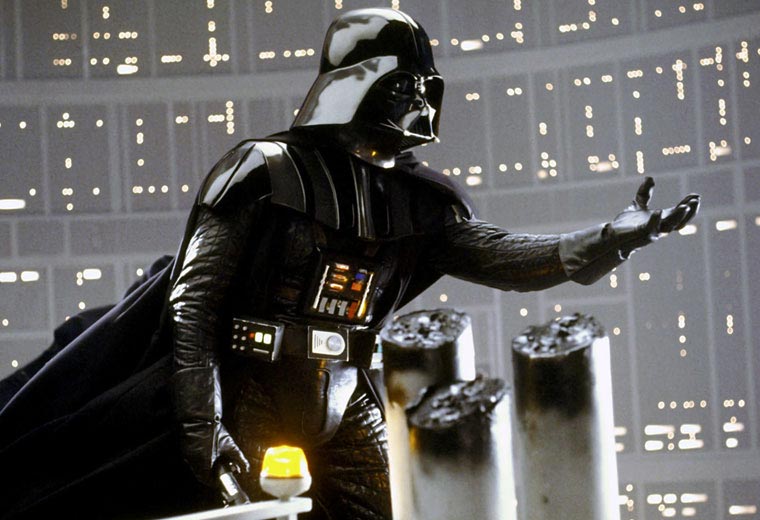 After the fun and games of A New Hope (or back as it was known then, simply as 'Star Wars') no one would have guessed that this new universe would steer into such an exciting direction. Darker in tone than it's predecessor, the mind-melting revelation that (spoiler alert for a film that's nearly 40 years old) that Vader is Luke's father is still one of the biggest twists in cinema history. The love is strong for this one.