Did you study up?
I did. And I found it fascinating. This is where Santa Claus came from. There was Krampus and then they decided to make a little 'easier to swallow' Christmas mascot in Santa Claus because this one was scaring the bejesus out of little kids.
Tell us a little about the character you play.
I play Tom, the dad – a guy who's out of town a lot on business and not really as connected to his family as he could be. He and his wife (Toni Collette) aren't totally getting along and the family in general has sort of lost their Christmas spirit. And then Krampus and his minions invade and we all have to come together and try to regain our Christmas spirit.
What was it like working with co-star Toni Collette?
I love Toni Collette. I was initially intimidated - just because I think she's one of the greatest actresses working today. But she was just the best. I was nervous because we have scenes together where it's just the two of us and you don't want to screw that up. But she was just amazing. Just so great to work with.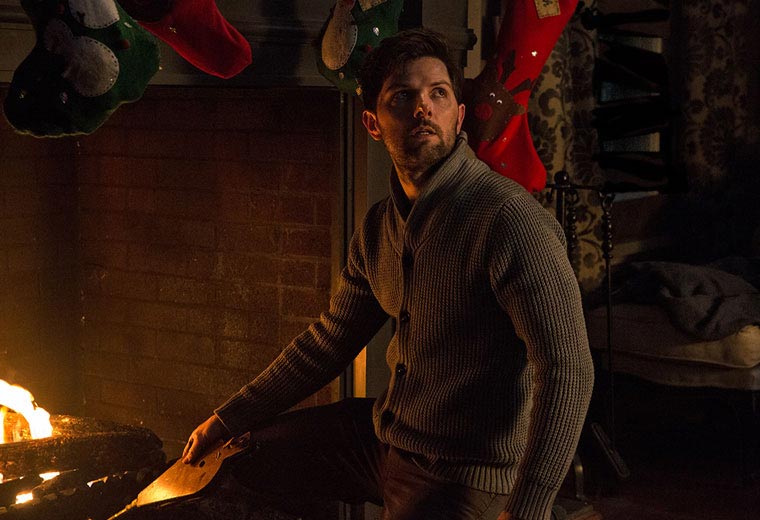 What was it like making a film anchored in old school practical effects and puppetry?
It was terrific. As actors, I think we've all grown accustomed now to looking at a tennis ball or being in front of a green screen. Having these actual creatures on stage with us was just so fun. And working with these technicians from Weta Workshop (Lord of the Rings) was really an honour. Then on set, Michael Dougherty, our director, would hide these creatures from us so he could get our first reactions to them on camera, while they were rolling. There's a lot of that in the movie where you see us really reacting to these insane creatures for the very first time.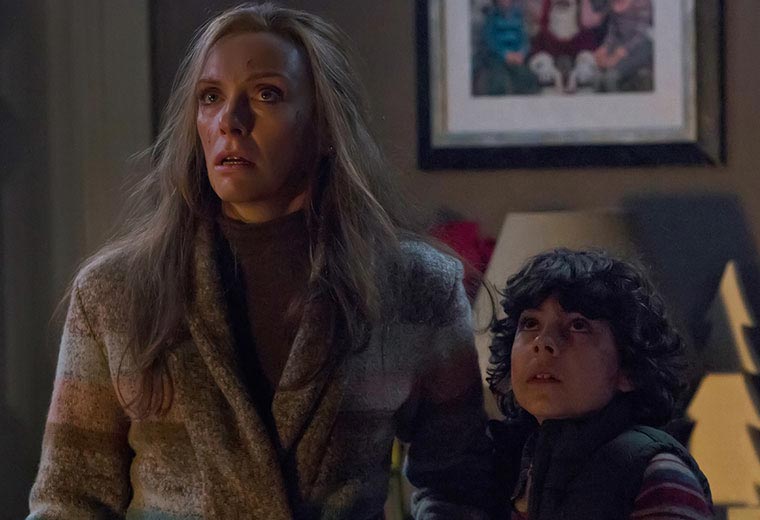 What kind of a movie are audiences in store for?
It's a really fun and incredibly unexpectedly sweet Christmas movie. I think it has a really innocent, pure heart at the centre of it. But it's a really, really fun ride too!
Krampus is coming to Virgin Movies, Blu-ray™ and DVD on 25th April 2016, from Universal Pictures Home Entertainment.