Now, if Hollywood could just take a note of other scene-stealers which deserve their own movie everything will be OK, such as:
1. Black Widow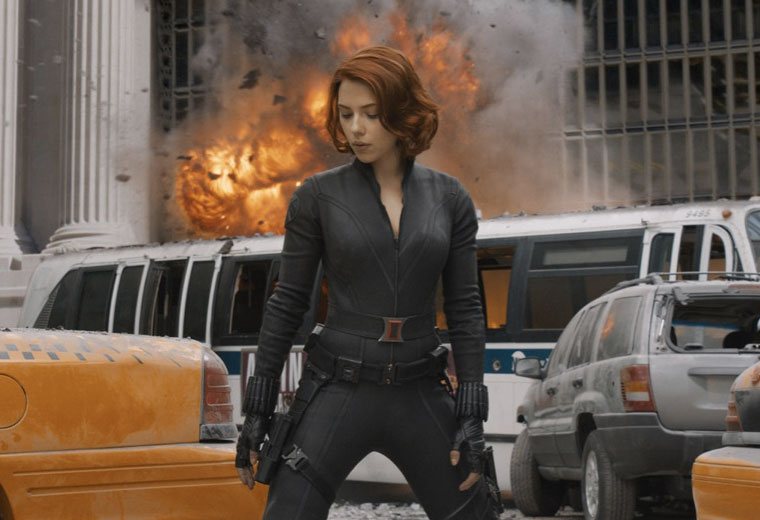 She's sassy and she's classy, and she's a big player in the MCU. There was even an international flashmob campaign and Twitter campaign to give Scarlett Johansson's redheaded heroine her own solo outing. So what gives? Until Marvel alter their plans for Phase Four after Inhumans is released in 2019, we'll just have to contend ourselves with her next appearance later this month in Captain America: Civil War.
No one was more excited than us for the first look at Benedict Cumberbatch's Doctor Strange last month, but the icing on the mind-bending supernatural cake was the sight of Tilda Swinton karate chopping the soon-to-be Sorcerer Supreme into another dimension. She's bald, she's weird and she's also amazing! Which begs the question; who wouldn't want to see a movie just around Strange's mystic mentor?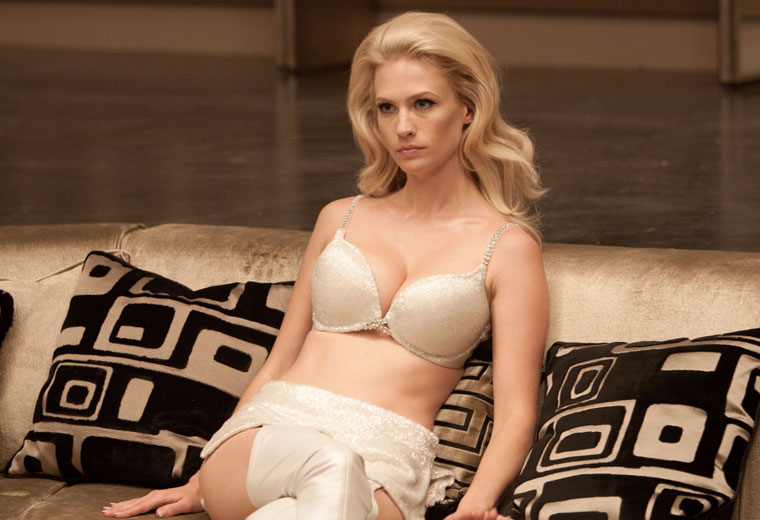 The powerful psychic with the ability to turn her skin into diamond showed her kick-assness when she punched Magneto off a boat in X-Men: First Class (2011). Her glam wardrobe and powers of manipulation combined with her dry wit would make her the perfect centrepoint for another X-Men spin-off. However, according to Magneto in X-Men: Days Of Future Past (20114), she was one of the mutants bumped off by Trask Industries, so we'll need some more time travel shenanigans if we're going to see her again any time soon.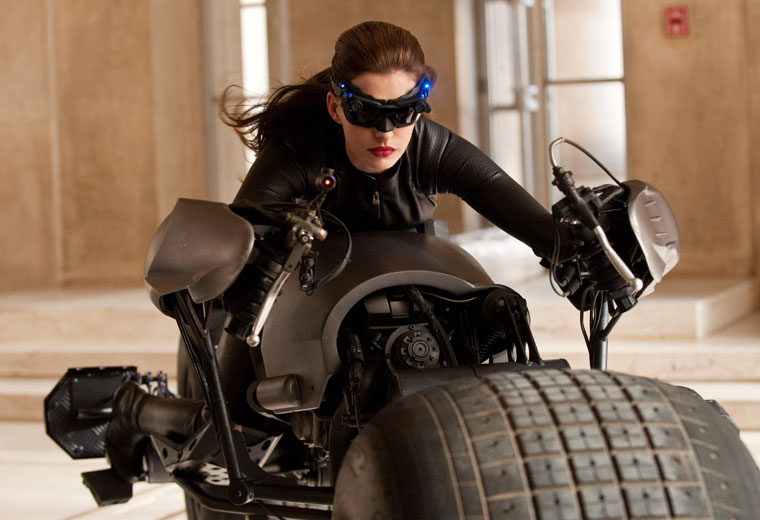 Yes, we know there was that Halle Berry cat-astrophe about killer cosmetics: the less said about that the better. But Anne Hathway's film-stealing portrayal of burglar Selina Kyle in The Dark Knight Rises led us wanting to see more of The Cat and her bladed high-heel boots in the DC Universe, especially if it led to a catfight between her and Harley Quinn. Someone get Hollywood on the phone!
There are many things wrong with the original 2005 outing of the super-hot ninja assassin played by Jennifer Garner; probably too many to go into here (lazy plot, hammy acting etc). But it was a different time back then, before Marvel showed us superheroes could be fun and Christopher Nolan showed us they could be sad and sulky. Reboots are all the rage, and if the likes of Spider-Man, The Hulk etc can have another slice of the superhero pie, then why not have a new Elektra? There are hundreds of talented actresses who'd be up for it, but we'd personally like to see Sicario's Emily Blunt spinning Elektra's trademark twin sai.
Celebrate some of Hollywood's most inspiring actress with the Leading Ladies Collection now on Virgin Movies