1. Bachelor Party (1984)
Tom Hanks wasn't always squeaky clean - this early and somewhat dubious comedy sees his party-hearty groom-to-be throwing a bash involving exotic strippers, a kitchen counter full of drugs and a donkey who decides to help itself to the latter. Cue out of control donkey, trashed hotel room, police raids and a fiancée who needs a bit of persuading - although at least Debbie (Tawny Kitaen) gets to have a crazy party of her own, too....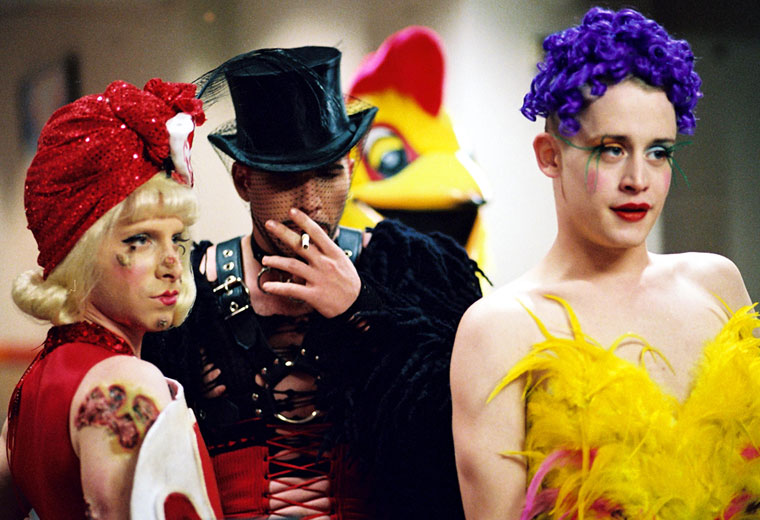 Home Alone star Macaulay Culkin is all grown up in this riotous, camp film about club promoter Michael Alig, whose partying days were cut short when he was put away for manslaughter. One saucy scene sees Michael (Culkin) attending an unusual hospital party, complete with sexy nurses doling out shots to guests in fetish gear. We dread to think what was in the party bags.
3. Animal House (1978)
The National Lampoon guys know how to throw a crazy party. The comedy series was spawned by a humorous magazine, and kicked off with an appropriately silly fraternity party. The dress code? 'Toga! Toga!' The result? Carnage, with John Belushi, Tim Matheson and pals dressed in sheets, raising hell and, er, romancing the Dean's wife and the Mayor's daughter.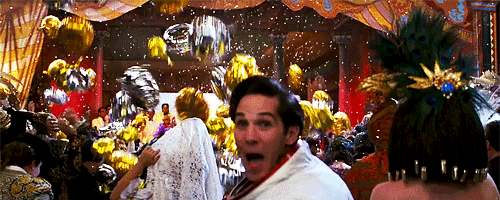 Young hearts run free in the Capulet's Ball, a lavish mansion bash at which Romeo (Leonardo DiCaprio) is under the influence of a pill Mercurio has given him. Not only is this a crazy costume party, but it's also the place that Romeo and Juliet (Clare Danes) first see each other and fall in love, eyes meeting through a fish tank. Ahhhhh.
5. The Great Gatsby (2013)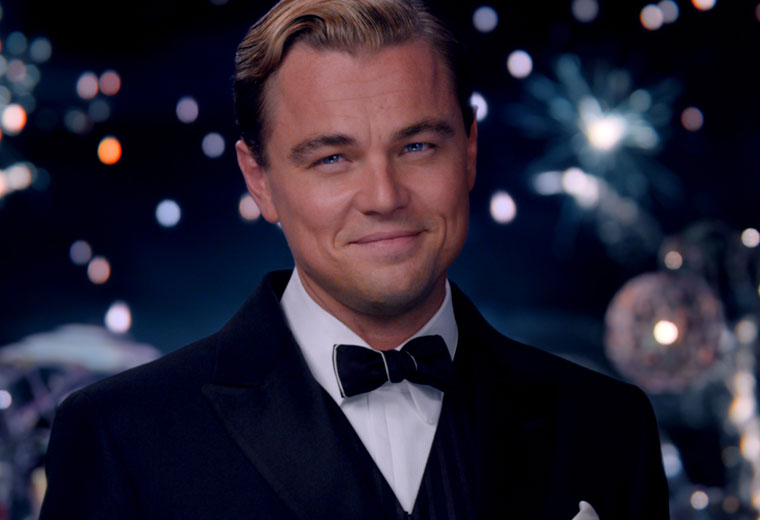 Romeo + Juliet director Baz Luhrmann does it again with a ridiculously opulent bash befitting the party king of F Scott Fitzgerald's 1925 novel, all thrown for the benefit of Daisy (Carey Mulligan). Hedonistic New Yorkers pile into the mansion of Gatsby (Leonard DiCaprio) for cocktails, streamers, roulette, dancing girls and boys, poolside antics and a heck of a lot of bling.
Watch The Great Gatsby now on Virgin Movies. Press Home on your Virgin Media remote, then On Demand > Movies.
6. The Night Before (2015)
Seth Rogen, Anthony Mackie and Joseph Gordon Levitt go in search of a legendary party every Christmas Eve - and they finally find it in last year's irreverent comedy. No expense is spared in this huge underground bash, which is accessed through a mysterious entrance, hosted by an enigmatic character and features a performance from one Miley Cyrus. Don't let that put you off. It's funny.
Watch The Night Before now on Virgin Movies. Press Home on your Virgin Media remote, then On Demand > Movies.
7. House Party (1990)
You'd hope a film called House Party would deliver the crazy party goods, and this 90s cult classic does not disappoint. Hip Hop stars Kid and Play rock the floor and get into a dance contest with Sydney (Tisha Campbell) and Sharane (AJ Johnson). Like many great movie house parties, it ends up with the police being called, and one of our heroes enjoying a spell in jail.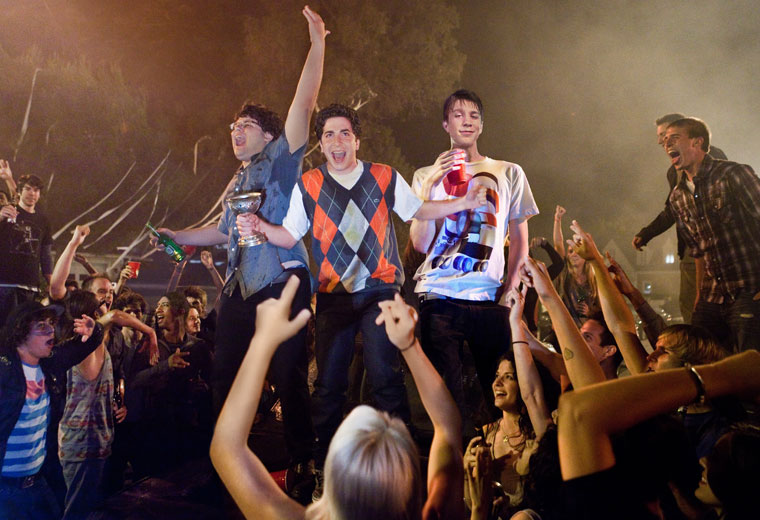 Drawing inspiration from many a movie party before it, Todd Phillips' comedy sought to outdo them all with a teenage house party that gets seriously out of control. It's the usual story: high school kids throw a bash while parents are away, invites the cutest girls they know but word gets out to all the local miscreants. Drugs, sex, cops, this has the lot, with added explosion, helicopters and a veritable riot.
9. Eyes Wide Shut (1999)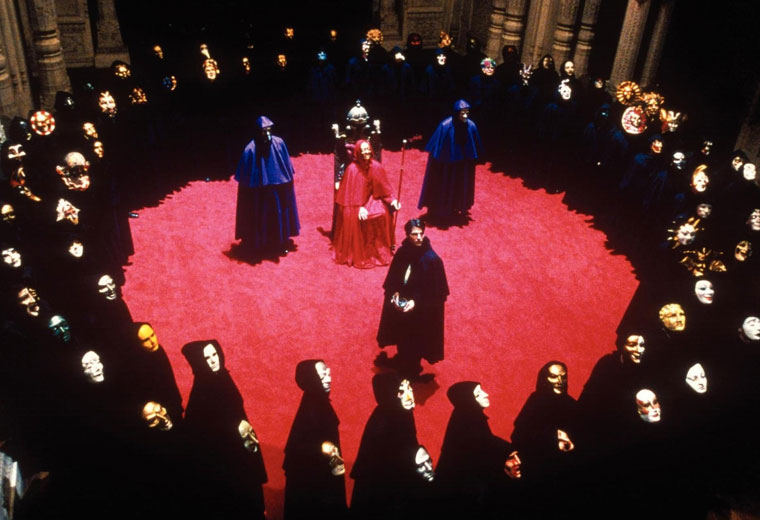 Stanley Kubrick's erotic drama was notable for starring then-married Tom Cruise and Nicole Kidman, but it also attracted attention for a particular party scene. Dr Bill Harford (Cruise) attends a top secret event in a mansion in which masked guests are having sex. This is a crazy party of the more sinister, quasi-religious kind - mysterious, and possibly not the safest place to let it all hang out.
10. Risky Business (1983)
A younger, more innocent Tom Cruise has a baptism of fire in this much-loved comedy. With the parents away, Joel hires a call girl, Lana (Rebecca De Mornay), who encourages him to turn the folks' place into a brothel for a night. Packed with call girls and Joel's wide-eyed young friends, the party certainly goes with a swing.
Sisters is available now on Virgin Movies via your Virgin Media set top box. Simply press Home on your remote, then On Demand > Movies.