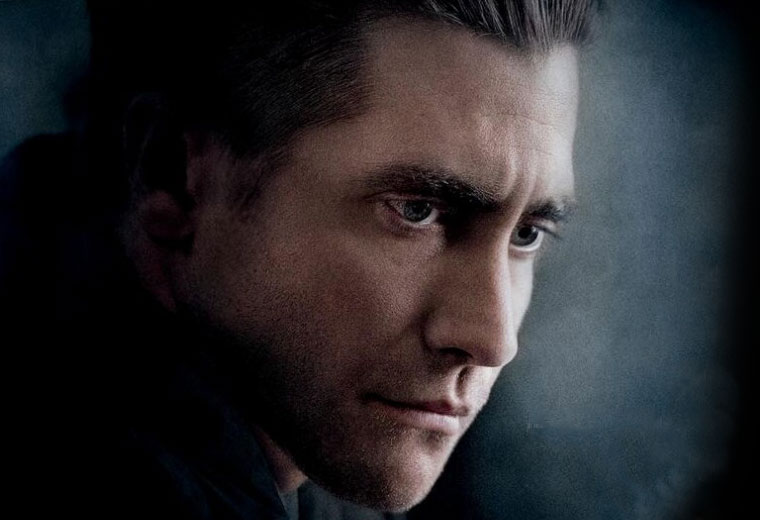 As Detective Loki, Gyllenhaal was the driving force throughout Denis Villeneuve's sordid kidnap thriller, on the hunt for abducted children in a backwater town where everyone was a suspect. It's the kind of unshowy, measured yet powerful performance that Gyllenhaal has come to master; his lawman Loki is irritable and jittery but fiercely driven, and totally magnetic. The movie is a grim and sombre affair, but Gyllenhaal is the ember of dying light at its centre – always convincing, never less than the best thing in it.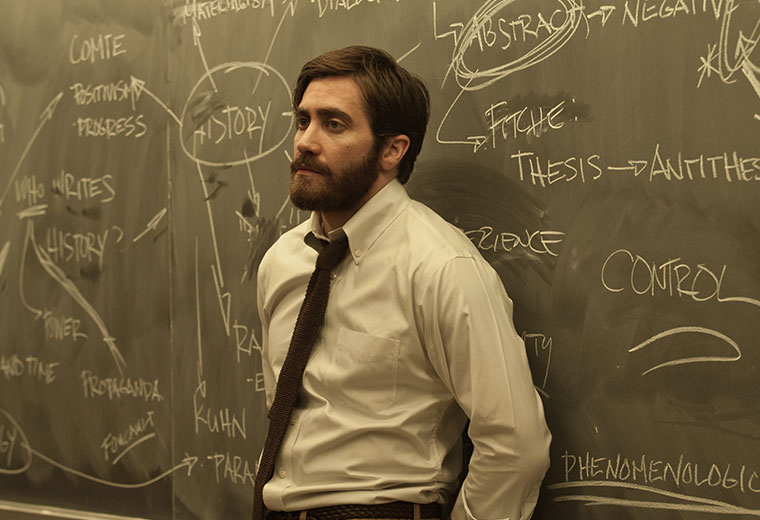 Gyllenhaal offers a two-for-one deal in this psychological thriller from Prisoners director Denis Villeneuve, playing twin roles: a college professor who discovers that he has an exact perfect doppelganger. This is Gyllenhaal dialled down, but still on top form – as Adam, he's quiet, subdued and reserved, but as Anthony, he's charismatic and playful. Enemy is not an easy watch, featuring complex themes of the self and the subconscious (not to mention giant spiders), but it's hard to believe this Jake Gyllenhaal is the same guy who was chased by frost in The Day After Tomorrow.
8. Love & Other Drugs (2010)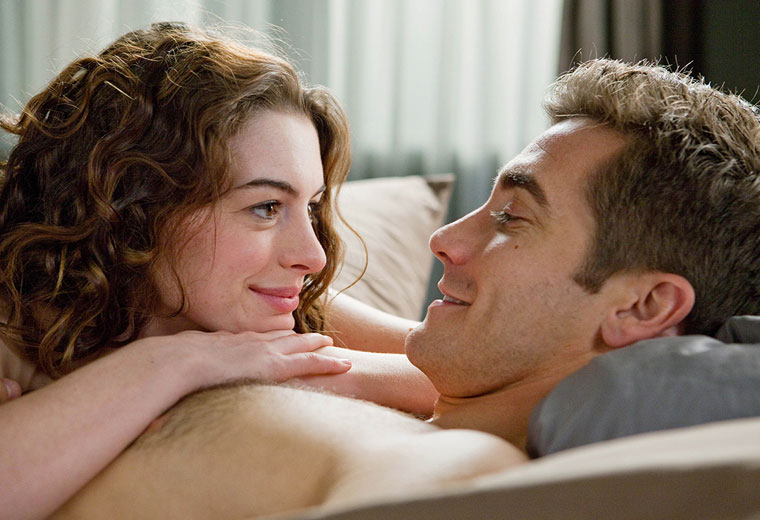 With his boyish looks and a premium set of pearly whites, Gyllenhaal can smarm as well as charm, making him a great choice to play a morality-free pharma bro in this romantic drama opposite Anne Hathaway. It's a pairing that generates no small amount of heat, thanks in part to Gyllenhaal's subtle gear change from hot and heavy lust object to caring and sharing millennium man. It is most certainly your first port of call if what you're after is screen grabs of Gyllenhaal shirtless, if that's your thing (no judging).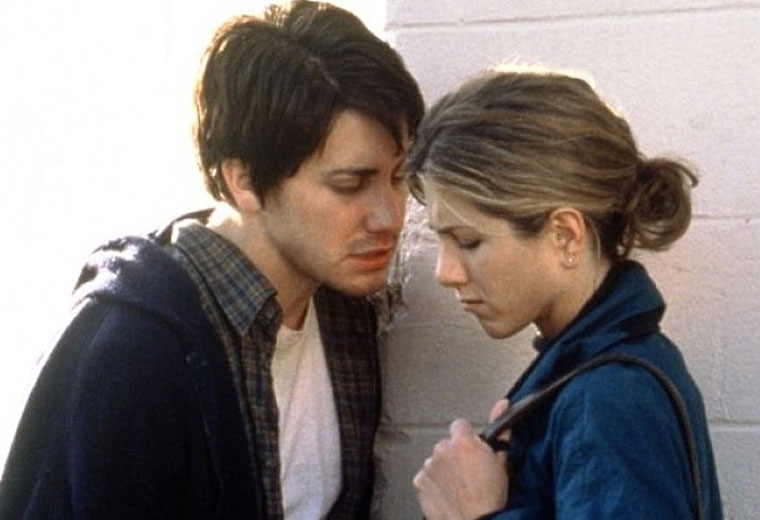 It was Jennifer Aniston who hogged the headlines, marking her debut in indie territory, but Aniston is only as good as her co-stars made her, and Jake Gyllenhaal is one to make his colleagues raise their game. As naïve young store clerk Holden, Gyllenhaal has an affair with married Jen before going all in on their relationship and getting in over his head. Just 22 when he took the role, it was an indicator of the kind of interesting movies Gyllenhaal would seek out in his career: quiet, reflective movies with an abundance of character.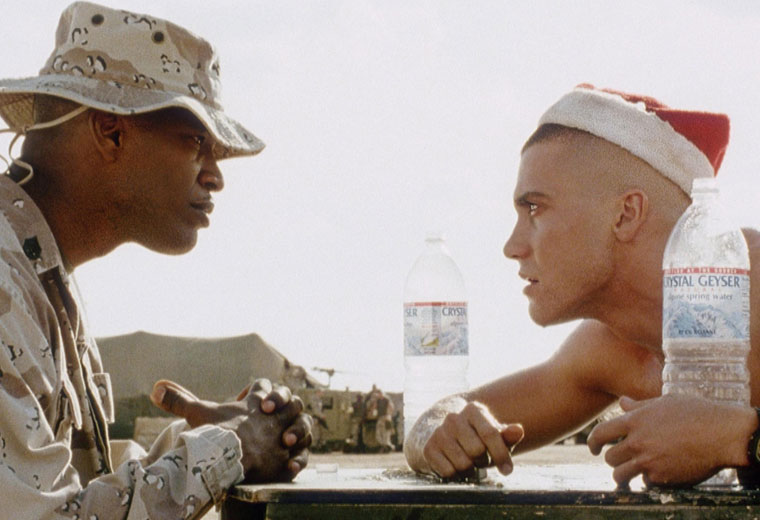 War! Hurgh! Good God: what is it good for? Making excellent movies, as it happens. Jarhead saw Gyllenhaal directed by Sam Mendes, playing an Iraq War grunt reporting from the frontline. No thrill a minute, this is war played as a stalemate: Gyllenhaal's character slowly broils in the desert heat, the lack of a tangible foe causing him to lose his grip on his moral compass. It's a great performance honouring a complex character in a movie that doesn't peddle easy answers.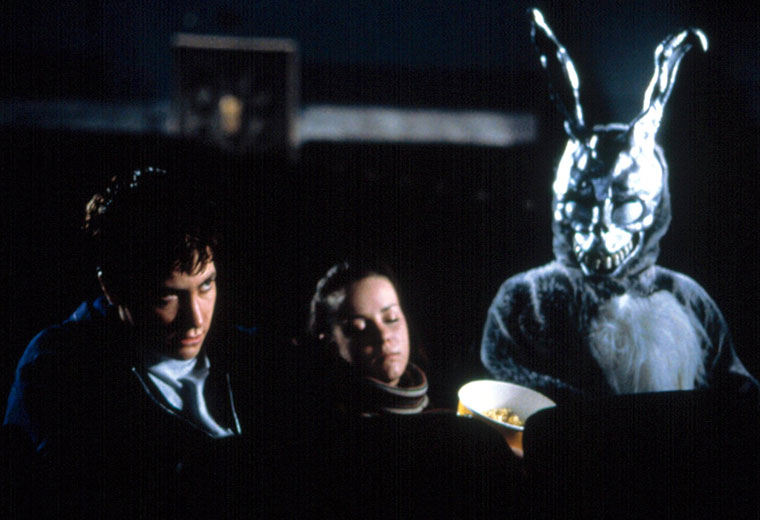 The movie that made Jake Gyllenhaal a household name, even if no one knew how to pronounce it. As disturbed teen Donnie, plagued by psychic visions of the end of the world as delivered by a grotesque giant bunny, Gyllenhaal gave a performance that was wise beyond his 20 years. While Richard Kelly's script tied itself up in metaphysical knots, it was Gyllenhaal who anchored the movie to the real world and made us give a damn that his world, however confusing, might end.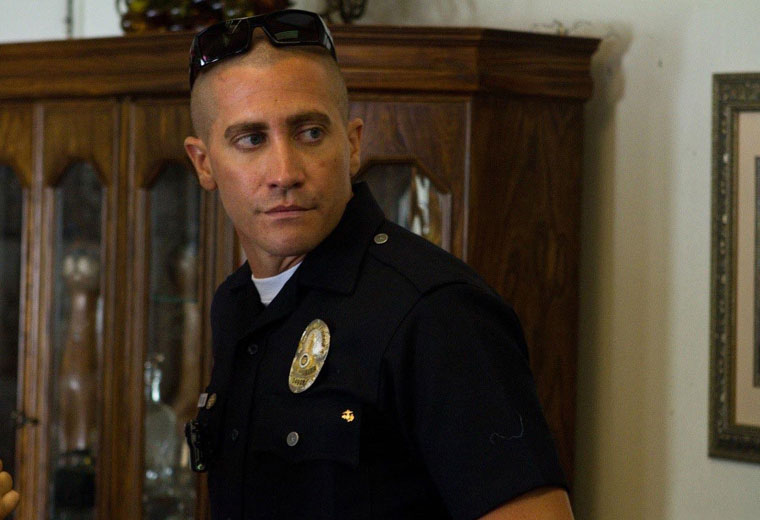 Donnie Darko made Jake Gyllenhaal famous, but it also typecast him as 'weird indie kid' for a good long while. If you were in any doubt that Mr G has developed as an actor, watch him in End Of Watch, a film in which he plays a New York cop who winds up investigating some bad dudes in a dangerous neighbourhood. The transformation from child actor to bona fide adult megastar is nothing short of astonishing: Gyllenhaal is a powerhouse here, a huge presence that propels the movie forward with sheer charisma and chutzpah.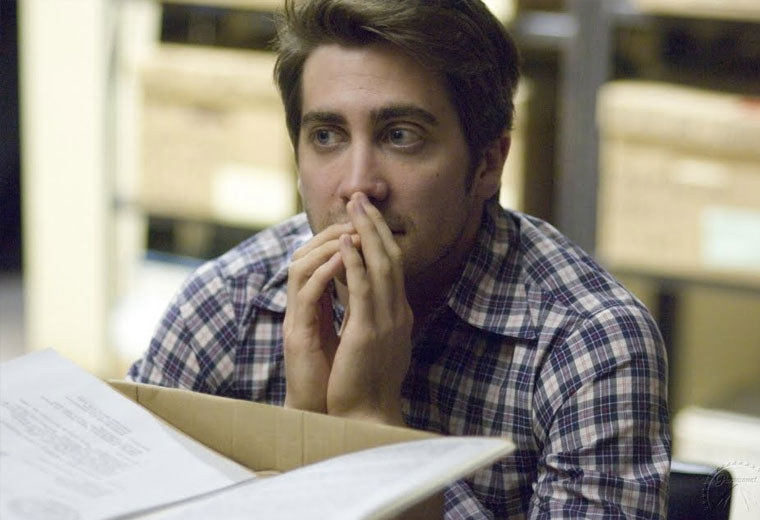 The most mature Gyllenhaal performance to date comes as part of David Fincher's ensemble piece as San Francisco's Zodiac killer pushes a group of journalists and detectives past the point of obsession. Gyllenhaal plays cartoonist Robert Graysmith over a period of 14 years, going from naive young newsroom rookie to beleaguered hangdog obsessive via everything in between. It's a work of remarkable depth from Gyllenhaal, who more than holds his own opposite co-stars Robert Downey Jr and Mark Ruffalo.
2. Brokeback Mountain (2005)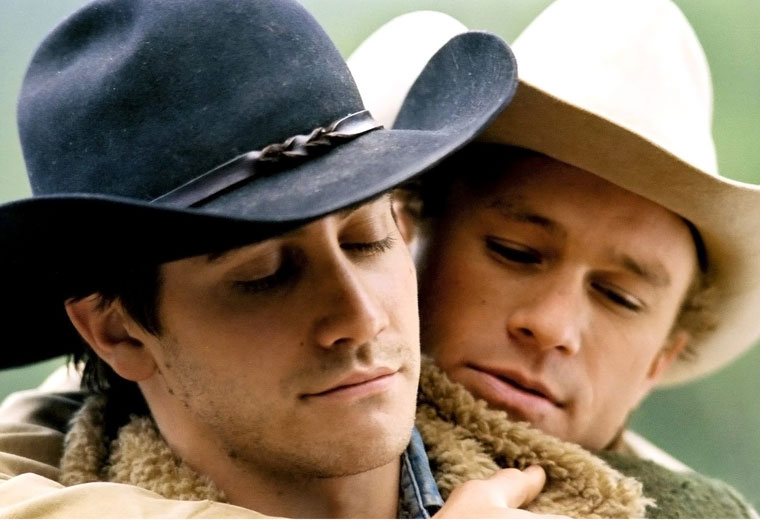 Ang Lee's romantic drama was ground breaking in more ways than one: not only did it deliver a touching homosexual love story into mainstream cinemas, it opened audience's eyes to the potential of Jake Gyllenhaal: Serious Dramatic Actor. As cowboy Jack Twist, Gyllenhaal played a married man who falls into a relationship with his fellow steer herder, Heath Ledger, neither man able to declare or even process their love. It's a hugely moving story and Gyllenhaal's tender, layered performance was a revelation.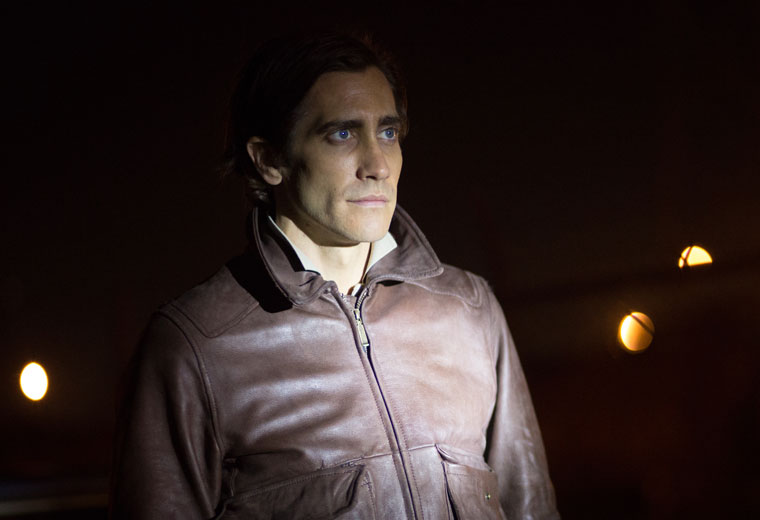 Seedy LA cameraman Lou Bloom was the dream character that finally combined all of the traits in which Gyllenhaal excelled: intensity, vulnerability, charm and plain old fashioned weirdness. Skinny and gaunt like a graveyard spook, Gyllenhaal was almost unrecognisable as the paparazzo willing to plumb the murky depths the rest of the pond scum wouldn't dare dip their toes in, delivering a performance that was equal parts hilarious and terrifying: a Patrick Bateman for the 21st century. The fact Gyllenhaal was overlooked at the Oscars is a crime that even Lou Bloom would consider scandalous.
Watch Nighcrawler now on Virgin Movies via your Virgin Media set top box. Press Home on your remote, then On Demand > Movies.