1. Castaway Island in Cast Away (2000)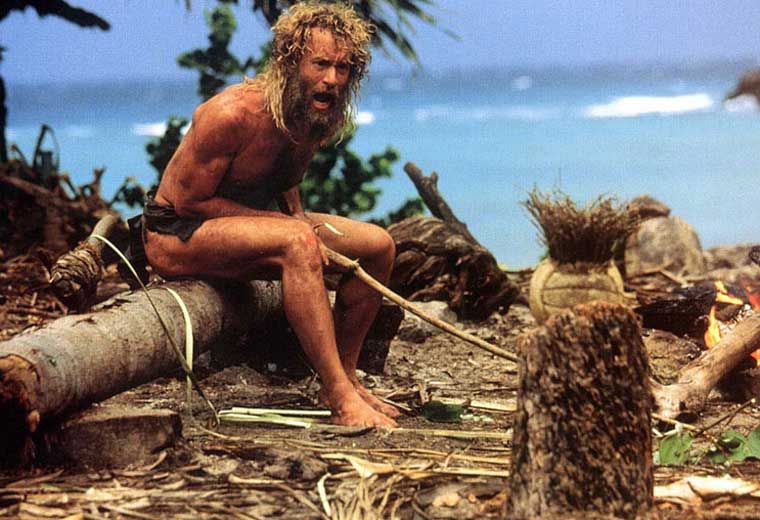 How to get there: A downed flight on its way to Malaysia.
All but untouched by humanity, this deserted island is every inch the tropical paradise. Especially if your idea of a tropical paradise involves years without human contact, spear hunting for your dinner, and forming unhealthy attachments to spherical sports equipment. WILSON!
2. Isla Nublar in Jurassic Park (1990)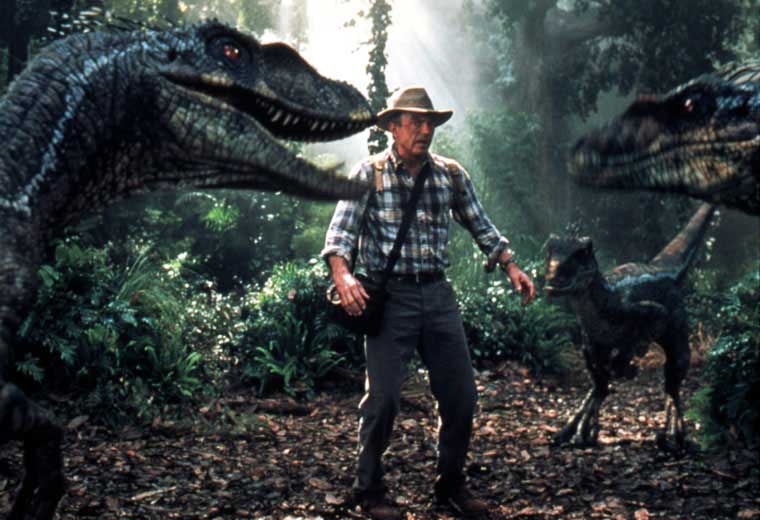 How to get there: Buy a ticket to the hottest theme park in town, just make sure there's not a storm when you helicopter in. Altogether now: "Da na na na naaa, da na na na naaa, da na naa, na naaa, na naaaaaaaaa
Yes genetically engineering dinosaurs is cool, and yes we'd love to visit an island theme park where we can admire prehistoric critters from the safety of an exceptionally appointed visitor's centre. But if we've learned anything from the misadventures of this fossilized franchise, it's that lowering your position in the food chain on an island filled with ferocious dinos is not a good idea.
3. Han's Island Enter the Dragon (1973)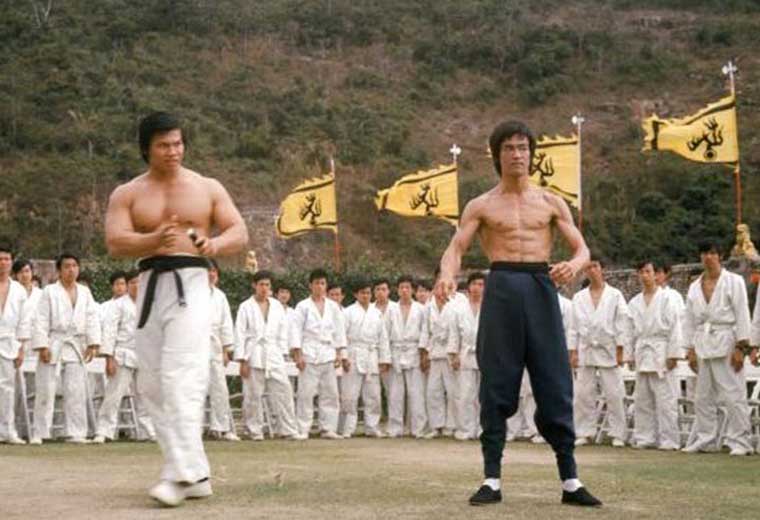 How to get there: This is a strict invite-only kind of island, open to those with superior fighting skills and staggeringly chiselled six packs.
A picturesque paradise filled with azure waters and ancient Shaolin temples, Han's Island delivers a round house kick to the senses. Make sure you visit during the annual martial arts tournament, the destination wedding of MMA tournaments in which some of the world's best fighters go toe-to-toe for our amusement.
4. Skull Island in King Kong (1933 / 2005)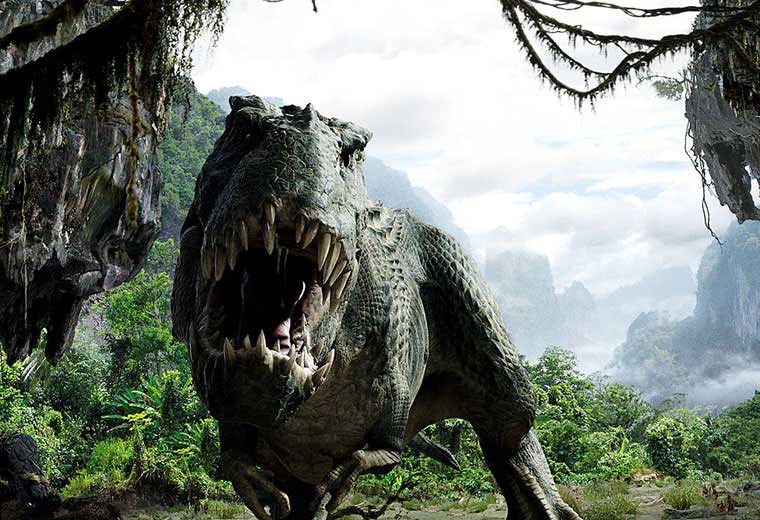 How to get there: By boat. But whatever you do, don't invite Jack Black along for the ride though.
Come for the magnificent flora and fauna, stay for the glitzy movie sets, leave because a bloody big ape is chasing you towards your boat. As far as a tourist destination goes, Skull Island has very little to offer except for those in search of an extreme safari, especially after one of it's most famous residents has since moved to New York.
5. The secret island in The Beach (2000)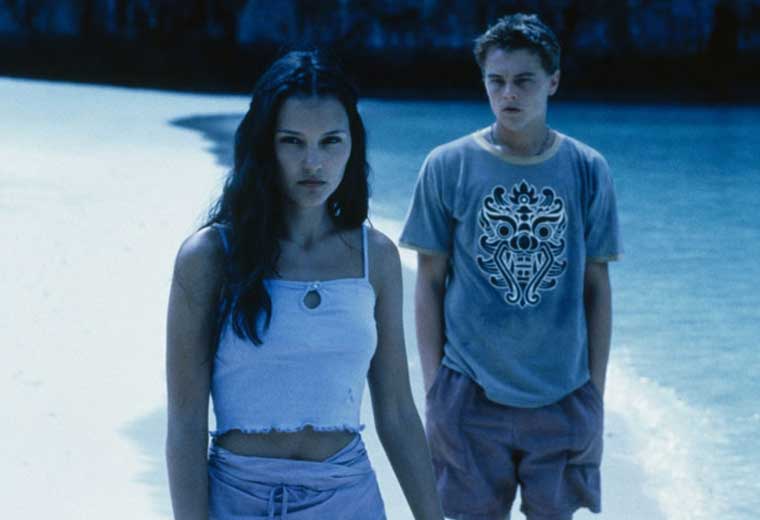 How to get there: Shhhhhhhh, it's a secret.
An isolated escape filled with beautiful people, glow-in-the-dark plankton and endless fields of marijuana; no wonder the hippie inhabitants in this big screen adaptation of the hit novel of the same name wanted to keep their island paradise a secret.
6. Scaramanga's Island in The Man with the Golden Gun (1974)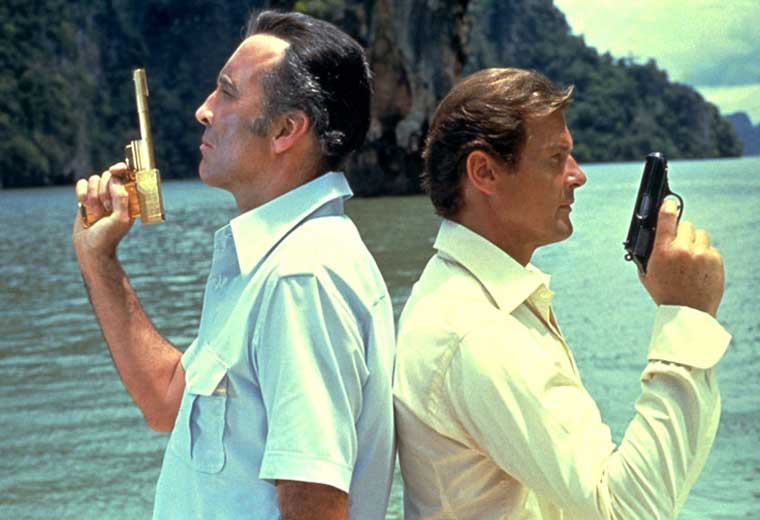 How to get there: Grab a seaplane and follow the tracking device planted by your raunchily named secret service squeeze.
Home to a courteous contract killer with a penchant for bullion based ballistics and baby-faced butlers, this idyllic island escape features the latest in solar powered technology and a hall of mirrors you'll be literally dying to see.
7. Dr Evil's secret volcano lair in Austin Powers the Spy Who Shagged Me (2002)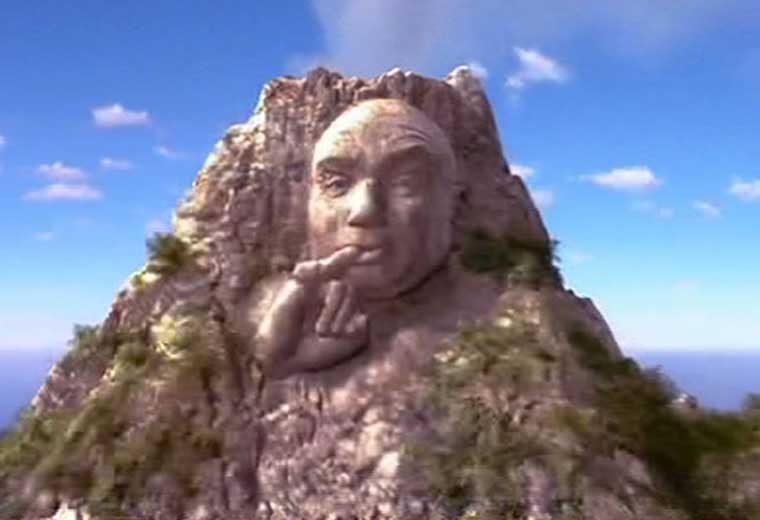 How to get there: A convoluted plot involving time-travel, some stolen mojo and directions from a man with a familiar fez who has to be asked a question three times before he'll give you the answer.
A hollowed out volcano sculpted into the likeness of its infamous evil inhabitant, Dr Evil's island is more than just a secret lair from which the bald-headed bad guy can fire his "laser". It's also perfect for a spot of camping as Austin Powers proved in this slapstick sequel.
8. Okishima Island in Battle Royale (2000)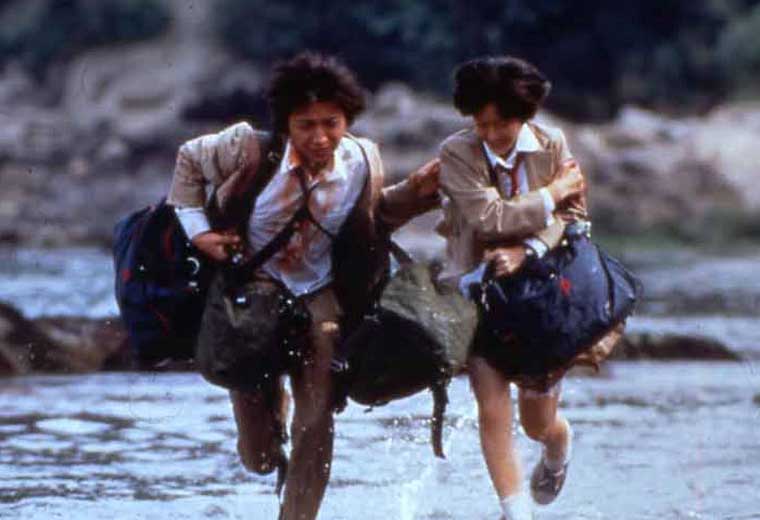 How to get there: Forget how to get there, it's getting off that's of bigger concern.
On arrival to Okishima - an archipelago inhabited entirely by murderous Japanese children - you'll be provided with everything you need to enjoy your stay including a map, compass, food, water, and a weapon with which to kill off your fellow students in a bloody battle to the death.
9. Isle Esme in Twilight Saga: Breaking Dawn Part 1 (2011)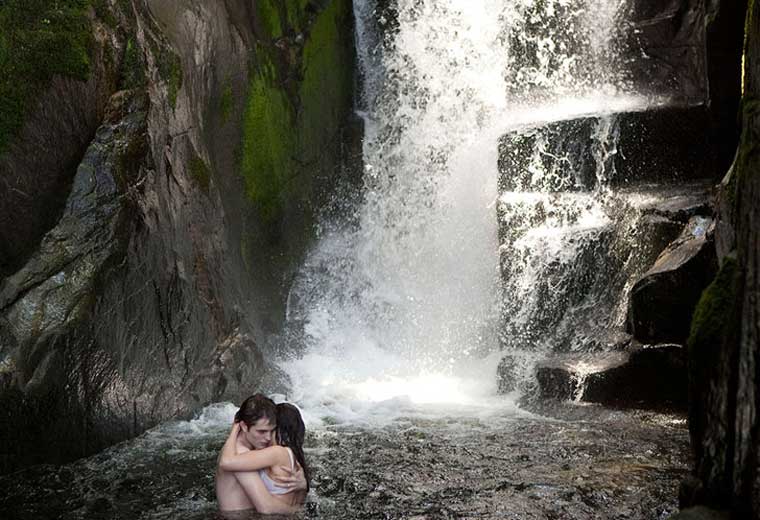 How to get there: Simply marry a member of a sparkly skinned vampire clan and prepare to give birth to a magically grown half-vampire love child.
A tropical island situated off of the coast of Rio de Janeiro, Isle Esme is filled with lush jungles and a kaleidoscope of colourful flora and fauna. Accommodation is limited however, with lodging restricted to a well appointed home that visitors are forced to share with an oddball couple of amorous newlyweds.