We couldn't be any more excited, but we feel slightly cheated that we didn't get a proper look at the servants turned into singing cutlery that we've been waiting for. Before the film opens in March 2017 (which seems like forever away), here are some of the cast members who will be gracing the big screen as our fave characters:
Emma Watson as Belle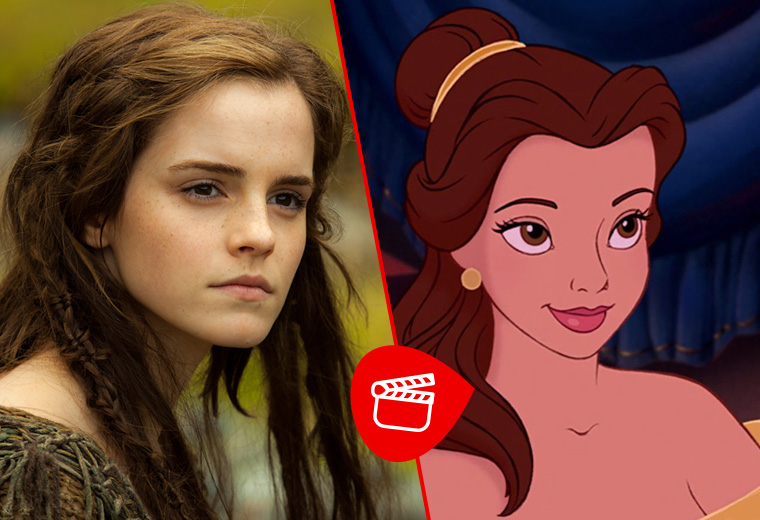 In our opinion, Emma Watson was born to play the bookish Belle, having brought Harry Potter's Hermione so memorably to life. We only get a glimpse of her in the trailer, but we're already enchanted.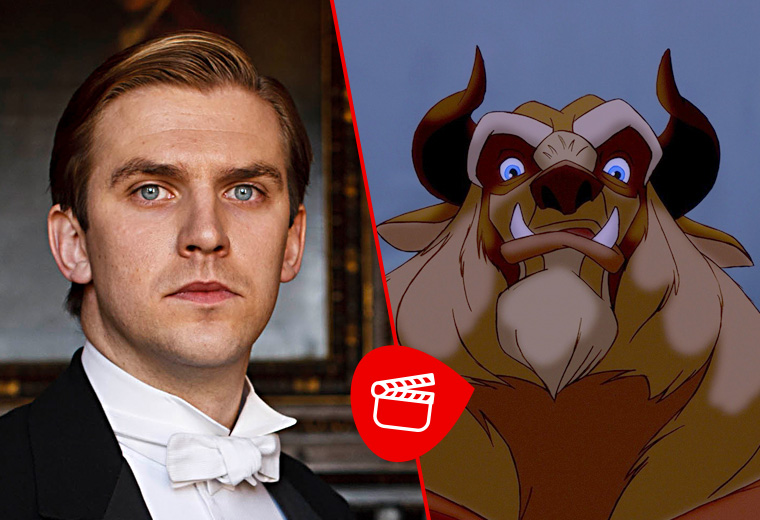 Be still our beating hearts: Downton Abbey's heartthrob Dan Stevens will certainly be channelling his role as the heroic Sir Lancelot from Night At The Museum: Secret of the Tomb as he takes on the role of the misunderstood Beast. There's nothing else to say but, "Squuueeaaaalllll!"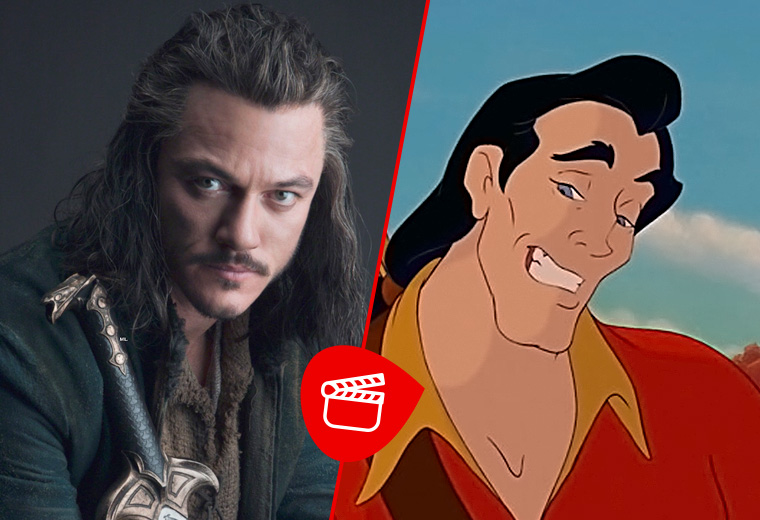 No one's slick as Gaston, no one's quick as Gaston, no one's got a swell cleft in his chin like Gaston – expect maybe Fast & Furious 6's Luke Evans, who's playing the narcissistic brute in the remake. But will he be as good at expectorating as the animated version? Only time will tell.
Sir Ian McKellen as Cogsworth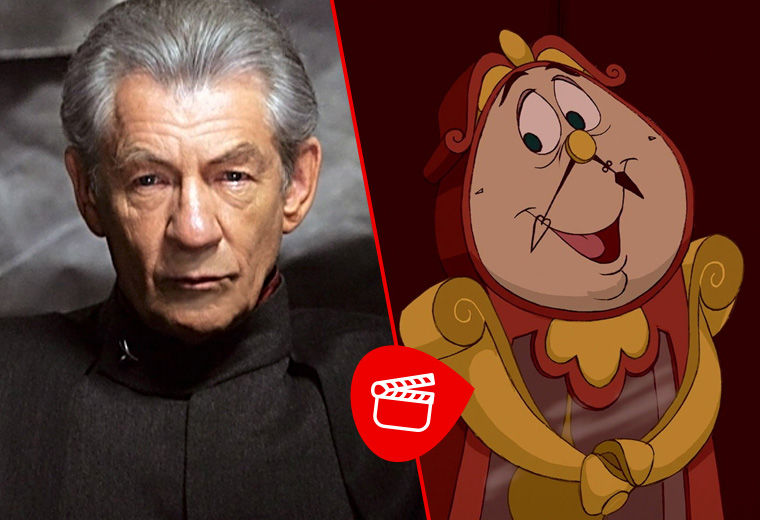 After playing a wizard and then a mutant, it's only fitting that now the greatest living thesp gets to play a talking clock. Emma/Belle herself couldn't have put it better when she tweeted, "there couldn't be a better person for Cogsworth". Hermione and Magneto in the same film? This needs to stop soon or we'll die from all the awesomeness.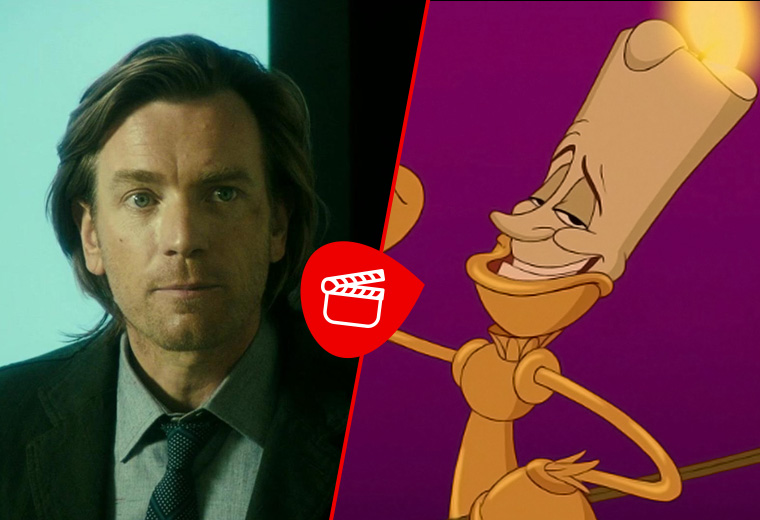 Yes, that is Ewan McGregor parlent en francais with his best Frenchy accent in the teaser trailer. Ewan recently teased that all the characters except Belle will be mainly animated, and we're hoping that the posh candelabra will dish more details before the film hits cinemas.
Emma Thompson as Mrs Potts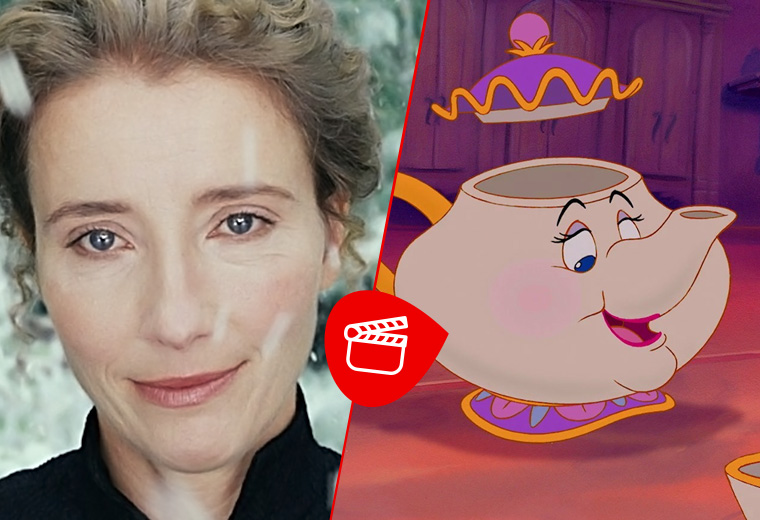 Whilst no one will quite replace Angela Lansbury's talking teapot in our hearts, we're still super glad the Oscar-winning Nanny McPhee star will get to dance around to Be Our Guest
Gugu Mbatha-Raw as Plumette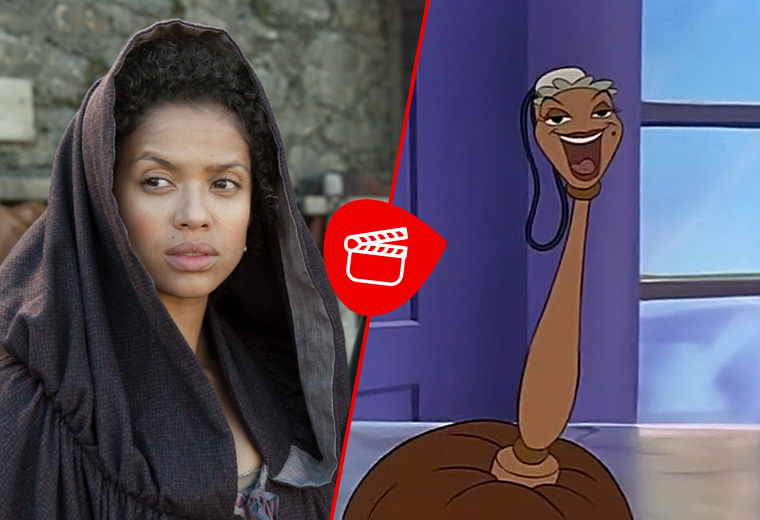 Going by the name of Fifi in the classic animated version, the flirtatious feather duster is being played by rising star Gugu Mbatha-Raw, whom you may remember from Belle, Jupiter Ascending and Concussion. Why rising star? Because after this film she is rumoured to have been cast in a "pivotal" role in Star Wars Episode VIII and IX. Time to pick that lightsaber back up again then…