Wear all of your Star Wars gear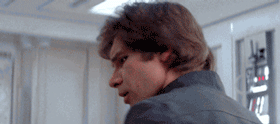 This is the time to get out your Star Wars themed t-shirts, hoodies, scarves, hats, and tote bags. Wear them all, preferably at the same time. It's a question of pride: no one can out-Star Wars you, right? So show them up. You've also got the go ahead to glare angrily at anyone not doing the same.
Bonus points: if you tell any non-fans that you "find their lack of faith disturbing."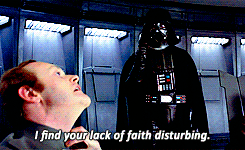 Say "May the 4th be with you" at all opportunities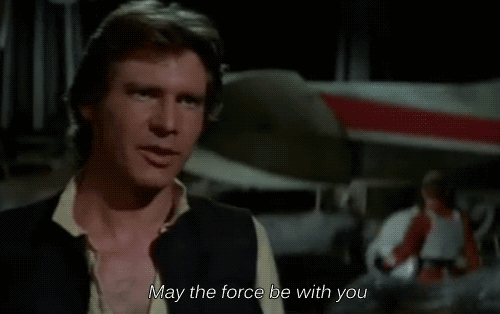 Who needs to say silly things like 'bye', 'have a good day', or 'thank you'? 'May the force be with you' sounds so much more meaningful, and well, cooler. So say it with gusto! It's perfect as a way to close off work meetings, lectures, weddings (if you happen to be attending one that day), as a polite goodbye to the cashier at your local supermarket, or even as a put off to those persistent PPI cold callers.
Bonus points: if whenever asked a question, your reply starts with "A long time ago in a galaxy far, far away…"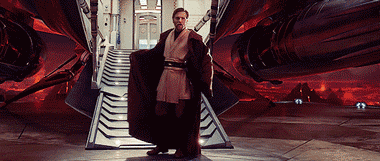 We couldn't have Star Wars Day without watching at least some of the films, though let's face it, you'll probably spending your day marathoning through all of them. Let's take things up a notch, though. Why not demonstrate your ultimate Star Wars expertise by acting them out as you go? Your friends and family watching along will undoubtedly love you for it. And if you're feeling generous, you might even ask them to join in.
Bonus points: if you hum to the soundtrack. Come on, we can all do the Emperor's March.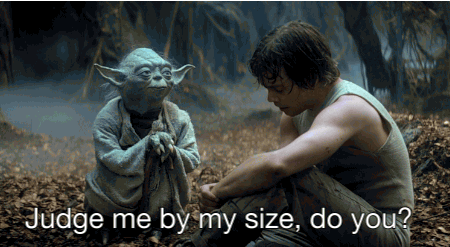 Love Yoda, we do. And to speak like him, easy it is! Plus, anything you'll say Yoda-style will sound so much wiser. Use it to your advantage! Make it an imperative that any important conversations on May 4th be spoken in the style of our favourite green fuzzy character.
Bonus points: if you write your emails & texts in Yodaese too.
Try to place these epic phrases in conversation as often as possible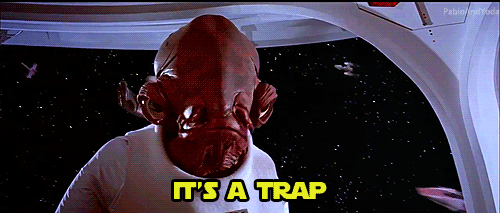 Star Wars is so very quotable - and there's no greater joy than recognising a well-known line in conversation. As such, we challenge you to use the following phrases as often as possible during the day. (You're allowed to adapt them a little to your context).
"There's always a bigger fish." - Qui-Gon Jinn, The Phantom Menace
Good for: the frozen section of the supermarket; philosophical discussions about the nature of society and power
"Now that's a name I have not heard in a long time. A long time." - Obi-Wan Kenobi, A New Hope
Good for: talking about former colleagues; discussing friends you no longer recognise on Facebook
"It's a trap." - Admiral Ackbar, Return of the Jedi
Good for: surprise birthday parties; protesting when assigned more work
"You may dispense with the pleasantries, Commander. I am here to put you back on schedule." -Darth Vader, Return of the Jedi
Good for: getting your colleagues focused for a meeting; getting your kids/flatmates to clean up
"Do. Or Do Not. There is no try." - Master Yoda, The Empire Strikes Back
Good for: motivation to go to the gym; giving feedback during someone's annual review
"These aren't the droids you are looking for." - Obi-Wan Kenobi, A New Hope
Good for: when asked to hand in any sort of work; defending your afternoon snack from family/friends/colleagues
Bonus points: for using "I have a bad feeling about this" - said by everyone, in every Star Wars film.
Recycling the classic line in each instalment has become something of an on-going joke in the Star Wars universe - it even makes an appearance in The Force Awakens.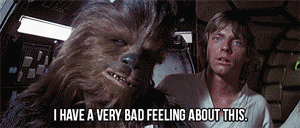 Catch up on Star Wars social media joy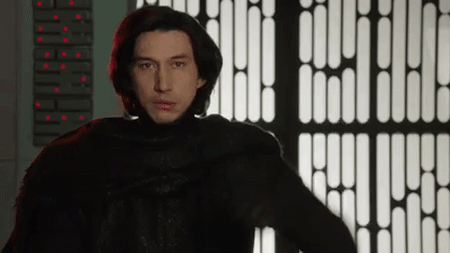 Star Wars has inspired many a parody account - here are some of our favourites, which will be well worth checking out on May 4th. Though if you're feeling adventurous, why not create one of your own?
Death Star PR works day and night to keep up the ship's reputation: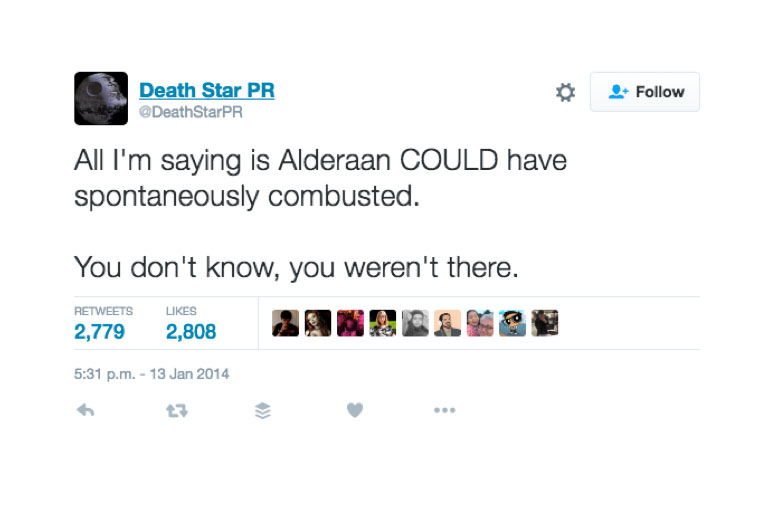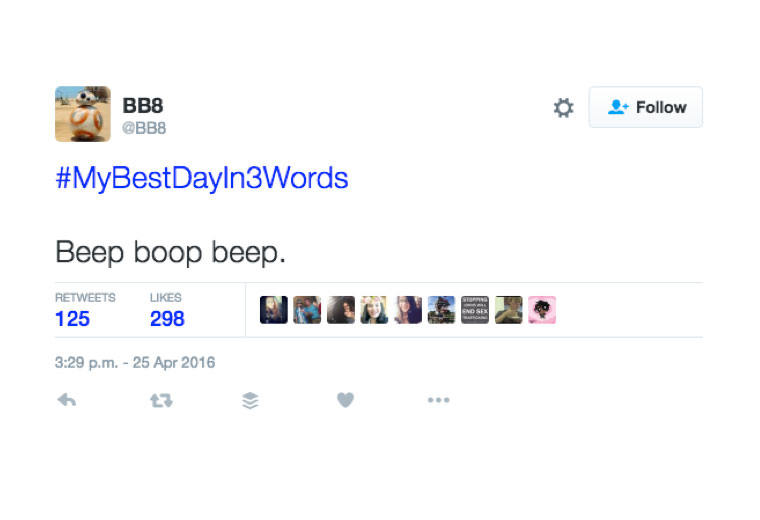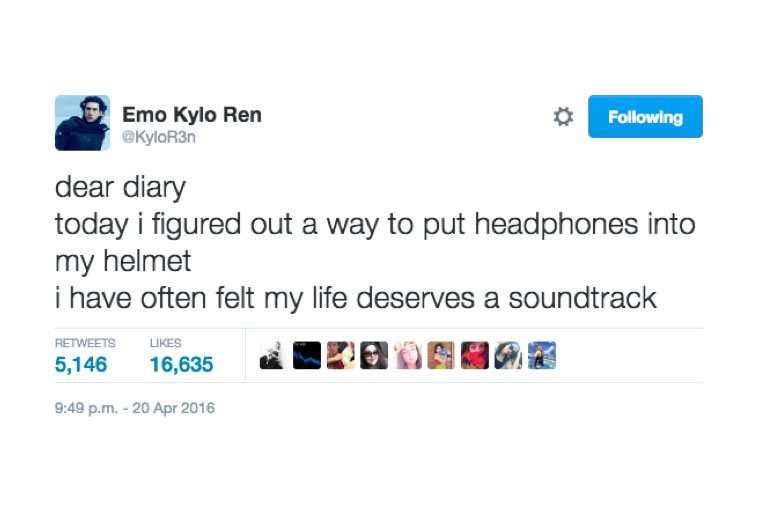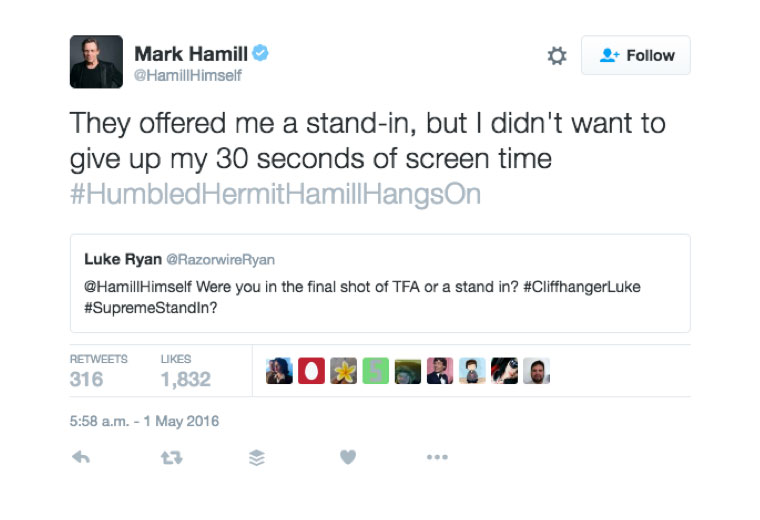 Bonus Points: if you engage one of these accounts in conversation.
Do you know what a Star Was piñata is? Neither did we, until we saw this picture of a lightsaber being used to break a cardboard Death Star full of candy. Which proves that when it comes to Star Wars, there's no end to where your creativity can take you. How about a model of favourite space ship? Or Star Wars themed bake-off?
Bonus points: Come up with your own craft design and share it online. Can you beat this Death Star watermelon?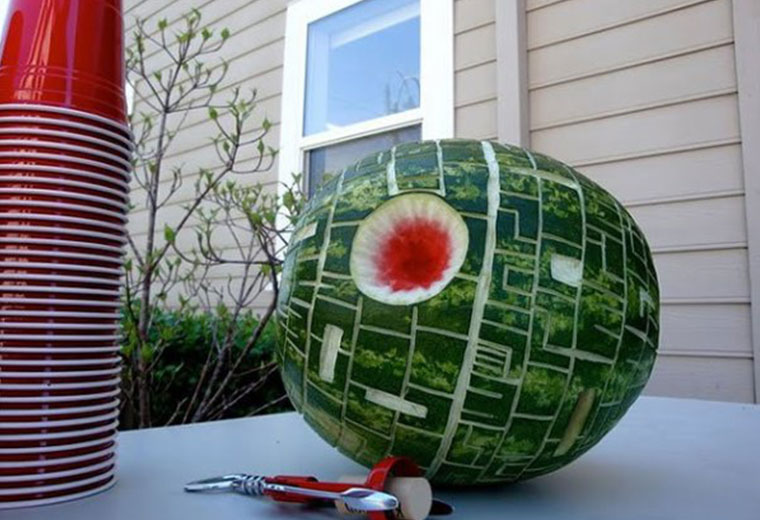 And if you haven't had enough… remember that there's "Revenge of the Fifth" (geddit?) the next day, a great opportunity to let your dark side loose!