1. He is the resurrection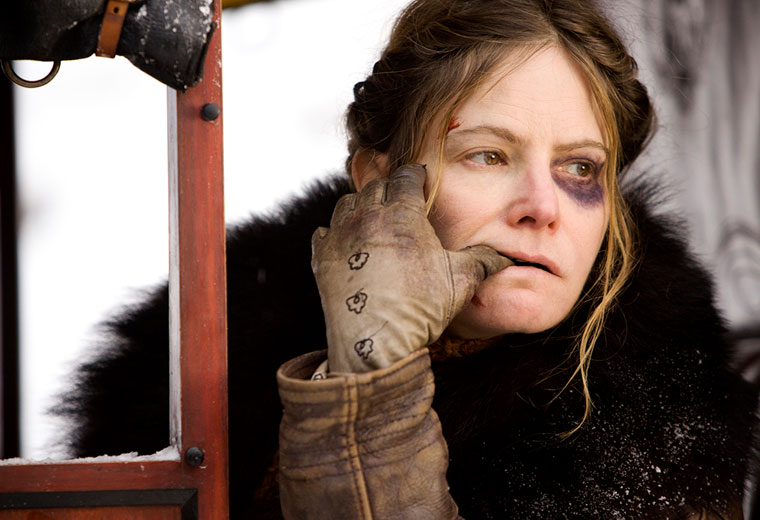 A lifetime of relentless film watching means Tarantino has an uncanny knack of picking careers out of the film industry's bargain dustbin. He fought hard for John Travolta to be in Pulp Fiction, much against the studios wishes (their choice: Daniel Day Lewis) and despite his last credit being opposite a talking dog in Look Who's Talking Now. One iconic Oscar-nommed performance later and now QT gets to cast whoever he wants, whether its Blaxploitation legend Pam Grier, David Carradine or Don Johnson, right up to long-overlooked mega-thesp Jennifer Jason Leigh in The Hateful Eight.

2. The Mexican-stand off
What's more nerve-hammering than two angry people pointing loaded weapons at each other, waiting to see who's going to back down – or pull the trigger - first? Well, you can guess. Tarantino's a master tension-builder, but even more so when there's an IMDB-ful of heavily armed people intent on kill-crazy rampaging, a trick lifted from his beloved Hong Kong action flicks. He first used it as Reservoir Dogs' gut-punch finale and cheerfully reused the devise in Pulp Fiction and Inglourious Basterds, while The Hateful Eight is basically one long theatrical death-stalemate – all you're left to do is wait for the blood to pour. And pour. And pour.
3. No junk in the trunk
Sometimes when you gaze into the abyss, the abyss films your reaction. A slice of QT always comes with his signature shot 'trunk shot': where characters open up their car boot, with QT filming upwards from the trunk's POV – whether it contains a kidnapped cop, guns or a mutilated translator. In fact a variation of this shot appears in every QT movie; slightly less popular is his 'God' shot, with the camera peering straight down at the crown of the character 's head, tracking them through the set. Keep an eye out for it around the 50 minute mark in The Hateful Eight.
4. Linked in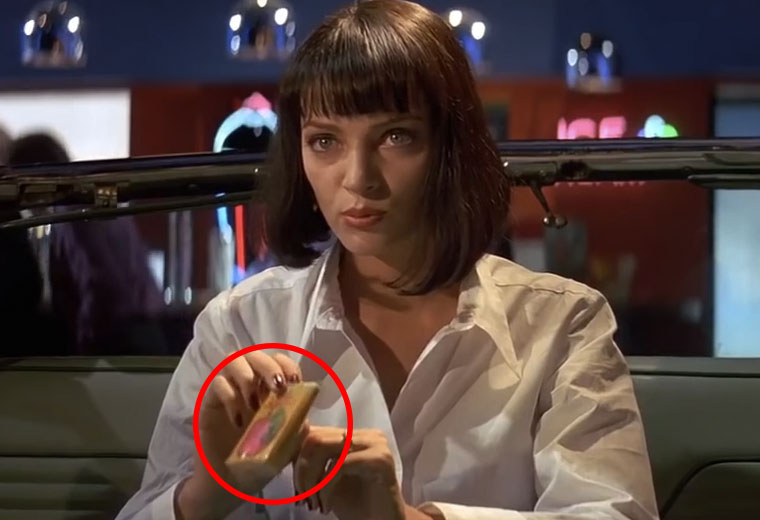 The many joys of the Tarantino movie-verse are the incidental things that binds them all together. Characters are interlinked throughout – Travolta's Vincent Vega is brother to Dog's Mr Blonde for starters, while there's a cunning link between one of The Hateful Eight and Inglourious Basterds – but it's the fictional brands that instantly tell you where you are: if your characters chow down on a tasty Big Kahuna Burger and blaze-up Red Apple cigarettes, you're watching a Quentin Tarantino movie.
5. Same faces, different movies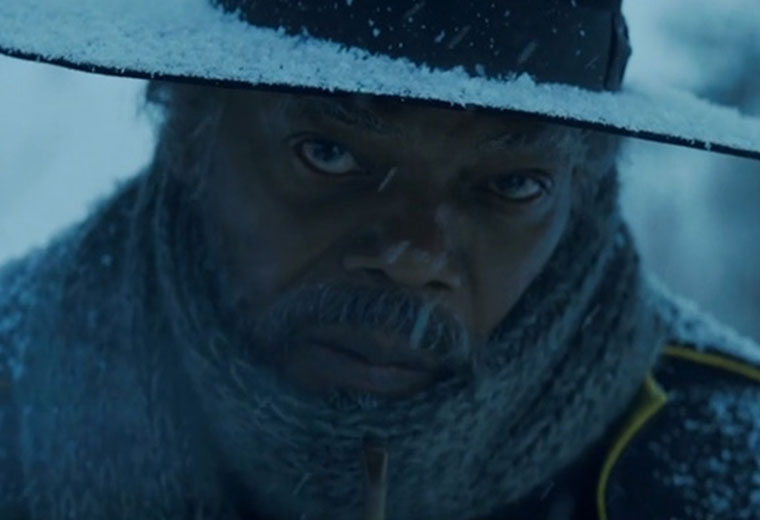 Michael Madsen (four films), Harvey Keitel (three), Uma Thurman (three), Tim Roth (three), Christoph Waltz (only two roles, but both Oscar winners) and of course Samuel L Jackson (six). Tarantino can cast anyone he wants, but with regular ensemble players like this spouting that spectacular dialogue, he doesn't need to.
6. These feet were made for gawking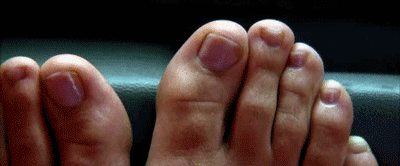 "Wiggle your big toe." There's no two ways about it, Tarantino has a thing for a female foot. Nearly everytime he features a pretty lady in his movies, her tootsies get a co-starring role and a hell of a close up. Whether that's Uma's dancing dainties in Pulp Fiction and Kill Bill or Rosario Dawson's iggle piggles getting gratuitously leered at in Death Proof, them fair feet are getting some lingering camera-caresses.
7. Quentin goes Pop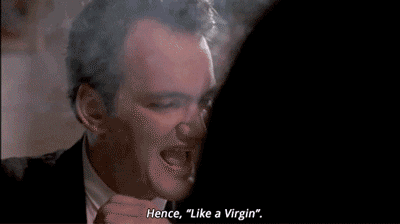 Tarantino's movie career started with Reservoir Dog' salty opening discourse on Madonna, which sets the tone for his whole career; a Tarantino flick artfully tosses out references to his favourite TV, comics, food and especially his taste in music – these joyfully curated journeys through the inimical Tarantino jukebox are often just as anticipated as the movies, with Roy Orbison and The White Stripes getting an outing on The Hateful Eight. Unfortunately, all this meta-media chat sadly (un)inspired a whole slew of imitators who thought that having their characters chat about Button Moon or something turned them into Shakespeare.
8. The ultimate movie geek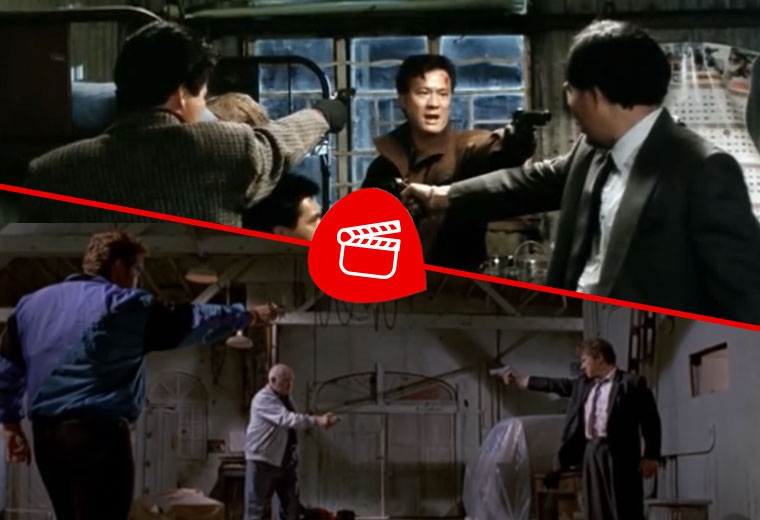 You can take the film nerd out of the videoshop... Tarantino is an encyclopedia of movies, you cut him he bleeds celluloid (70mm, if you please). This staggering literacy colours every frame of every movie he makes, from casting (bagging his favourite cult actors for roles, like Sonny Chiba as Hattori Hanzo in Kill Bill), character-types and character names (Django!) to the shots, to the editing, to the music (Ennio Morricone scores The Hateful Eight), to the credits, even down to the plots – Reservoir Dogs' and its multi-Mexican stand-off contain generous lifts from Ringo Lam's Hong Kong gangster flick City on Fire. But whatever parts he's assembled from somewhere else and whatever genre he's playing with – war, western, gangster, kung fu – the creative eye behind the lens means the end result remains totally and unequivocally a Quentin Tarantino movie – a genre of his own and all the tastier for it.